Primal Muscle Review

- 10 Things You Need to Know
Primal Muscle is a muscle-building titan. Some of the most popular products they sell are, Primo-33, Primal BOOST, MesoFX, and Alpha Forge. The company claims its products can do a number of things, like increase strength and performance, burn fat, and build muscle.
To find out if these claims were true, our research team dug into the company's products, their ingredients, cost, and more. Make sure to reach the bottom line to see our final verdict on this supplement company.
Primal Muscle can be purchased through their Official Site.
Overview
What is Primal Muscle?
Primal Muscle is a supplement company that, based on the official website, is geared toward building muscle, losing fat, and gaining strength. There are, as of early 2021, 13 products in the product line. These are:
Met-Pro MRP – meal replacement (no longer available on their website)
Bionic – pre-workout
Alpha Forge – testosterone booster
Tridenosen-H – performance enhancer
TriaTHERM – fat burner
MesoFX – building muscle
Primo-33 – build muscle and burn fat
191XT – recovery
CycloST3 – testosterone support
HumaTR7 – muscle growth and cognitive function
Primal BOOST – testosterone booster
Primal Creatine – muscle growth
Primal Surge – pre-workout energy
Supplements aren't heavily regulated by the United States government and use is at an all-time high. Let's look at some research on supplements.
Nature Reviews Endocrinology: Supplements are used for a wide variety of health support and treatments, including during pregnancy. Where food-based nutrition is lacking, supplements are crucial to supporting overall health.
Nutrients: Unfortunately, due to challenges "in research on the safety, quality and efficacy of dietary supplements are common to all countries."
International Journal of Sport Nutrition and Exercise Metabolism: There's also the problem that many people believe the word "natural" is synonymous with "healthy" and that's simply not the case.
Company
The Company Behind Primal Muscle
We found it a little difficult to find information on the company behind Primal Muscle, but the Terms and Conditions came through. Ultimate Fitness Nutrition, a company that also does business under the names AAS Labs, UFS, UFS 360, Vitamin Jungle, GetAnabolics.com, Anabolic Almanac, and Advanced Anabolic Sciences.
Primal Muscle is not currently rated by the Better Business Bureau, however, we were surprised to find a small number of complaints.
Scroll below for one of the best products we've seen over the last year.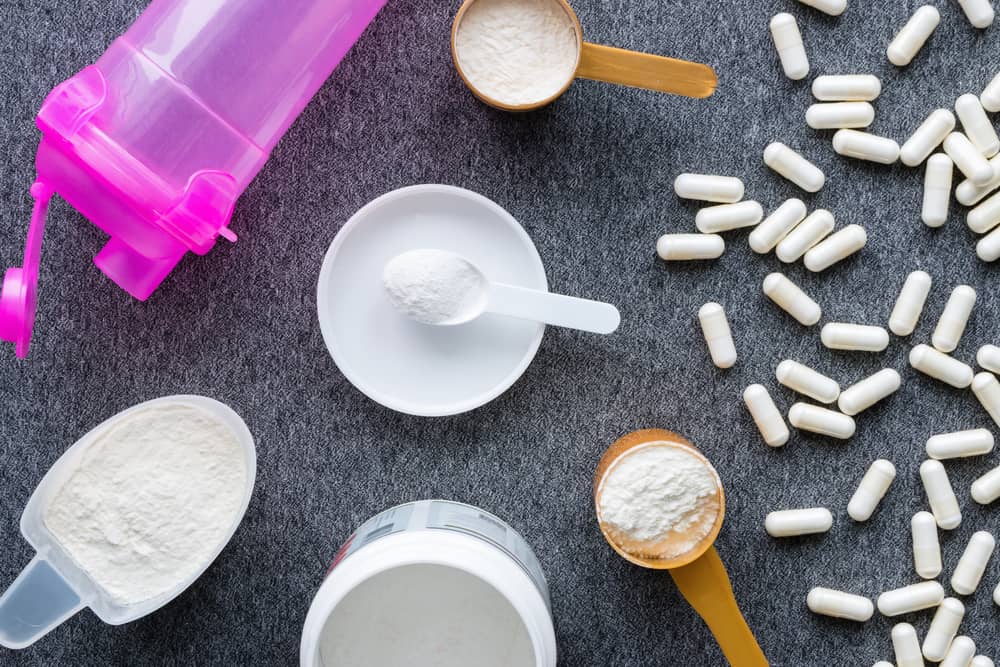 Customer Service
Primal Muscle Customer Service
No hours of operation are listed, but you can reach a customer service agent for Primal Muscle by phone and email. There's also a physical address for the company on the BBB file.
Phone: 800-535-9858
Email: jim@primalmuscle.com and info@primalmuscle.com
Mail: 6650 Lusk Blvd, #B201, San Diego, CA 92121
Return Policy
Return and Refund Policy
Primal Muscle offers a money-back guarantee. This guarantee is limited to 1 bottle of each product you buy (within 90 days of the purchase date), which in most cases gives you a full month to evaluate the product.
Claims
Primal Muscle Claims
Looking for information on Primal Muscles claims can be tricky for a few key reasons. First off, Primal Muscle doesn't share research or clinical information for any supplements or the ingredients used to formulate them. What they do offer, is a lot of quotes that are supposed to be from product users. In between all the quotes, there are a few bits and pieces of a description or claim, but we're not sure we can rely on that information.
For example, on the MesoFX product page, the description says, "MesoFX is one of the coolest supplements we've ever seen. It was developed in Russia decades ago and was used by Russian powerlifters to 'legally cheat' their way to a BRUTAL, sweeping victory over the whole world in the 80's Olympics because it was undetectable on drug tests back then!"
This statement is perfect for firing up the reader's emotions, but we can guarantee MesoFX is not a supplement taken by the 1980 Russian Olympic team.
Primal Muscle even throws in some ominous statements to increase the reader's interest in the product. For instance, MesoFX is "extremely potent, and users should be careful." The description goes on to say the yohimbine is "strong stuff" so "do not combine it with caffeine."
After years of reviewing supplement ingredients, suffice it to say there are hundreds that combine caffeine with yohimbine. The same type of hype statement is used across the website in every product review we read.
Ingredients
Primal Muscle Ingredients
As noted, there are 13 supplements available from Primal Muscle. For the sake of research, let's look at the fat burner TriaTHERM.
Berberine HCL
White Willow Bark
Coleus Forskohlii
Caffeine Anhydrous
L-Theanine
Citrus Aurantium
Yohimbine HCL
Details on Ingredients
Details on Primal Muscle Ingredients
Looking again at the ingredients chosen for TriaTHERM, does the company do a good job of choosing researched ingredients with proven results?
Before we look at the individual ingredients, we have to note that TrieTHERM contains both caffeine and yohimbine. We're not sure how much of each, because Primal Muscle uses proprietary blends that hide ingredient amounts.
Berberine HCL – According to the European Journal of Pharmacology, berberine may affect some metabolic functions, but it's the neurological benefits that need to be researched more thoroughly.
White Willow Bark – The use of white willow bark brings back memories of the classic ECA stack. Back when ephedra was still legal for use in dietary supplements, it was often partnered with caffeine and aspirin to maximize the effect. White willow bark is a natural analgesic similar to aspirin, according to Phytotherapy Research. We found no studies showing weight loss benefits.
Coleus Forskohlii – We did find some supportive research for coleus forskohlii. According to Nutrients, "C. forskohlii extract in conjunction with a hypocaloric diet may be useful in the management of metabolic risk factors." Thus, reducing the risk of metabolic syndrome.
Caffeine Anhydrous – Caffeine (anhydrous meaning powdered) is the star stimulant across the globe. It is considered, by some, to be nothing more than a psychoactive drug, according to Current Neuropharmacology. Will caffeine help you lose weight? In the right amounts, it can increase metabolism and calorie burn, while decreasing appetite.
L-Theanine – This non-protein amino acid has been studied for years for its neuroprotective benefits. But, there is some indication that l-theanine may be useful in the treatment of obesity. According to Critical Reviews in Food Science and Nutrition, "the theanine amino acid in tea has positive effects especially on relaxing, cognitive performance, emotional status, sleep quality, cardiovascular [illnesses], obesity, and [the] common cold."
Citrus Aurantium – Citrus aurantium is an ingredient that goes by several names, though not all are synonymous. You may hear it referred to as bitter orange or synephrine. It is a stimulant that was once compared to ephedra and used as a replacement for it when ephedra was pulled from the market. Phytotherapy Research shares recent data that claims the active ingredient in citrus auratium, synephrine, "were without stimulant (cardiovascular) and adverse effects."
Yohimbine HCL – Yohimbine, as described by Primal Muscle, is another stimulant, so that makes three stimulant ingredients for TriaTHERM. Maybe that's the "TRI" in the name.
Cost and Where to Buy
Primal Muscle supplements are available for sale on the official website and through the Amazon marketplace. At the time of this review, the Amazon listings were all unavailable with no indication of when they would be back in stock.
Prices are higher than we expected, but on par with brands that specialize in what often comes off as extreme muscle building. Individual products will cost up to $90 or more and stacks with multiple supplements break the $200 mark.
Pros and Cons
Primal Muscle Pros and Cons
What are the best and worst parts about the company and product line?
Pros
The company offers a 100% money-back guarantee.
A points program helps you earn rewards.
Some ingredients have clinical support for associated claims.
Cons
The prices are higher than similar products from more familiar companies.
There's very little substantial information on any of the supplements.
There's a lot of hype used to cause an emotional response from the reader.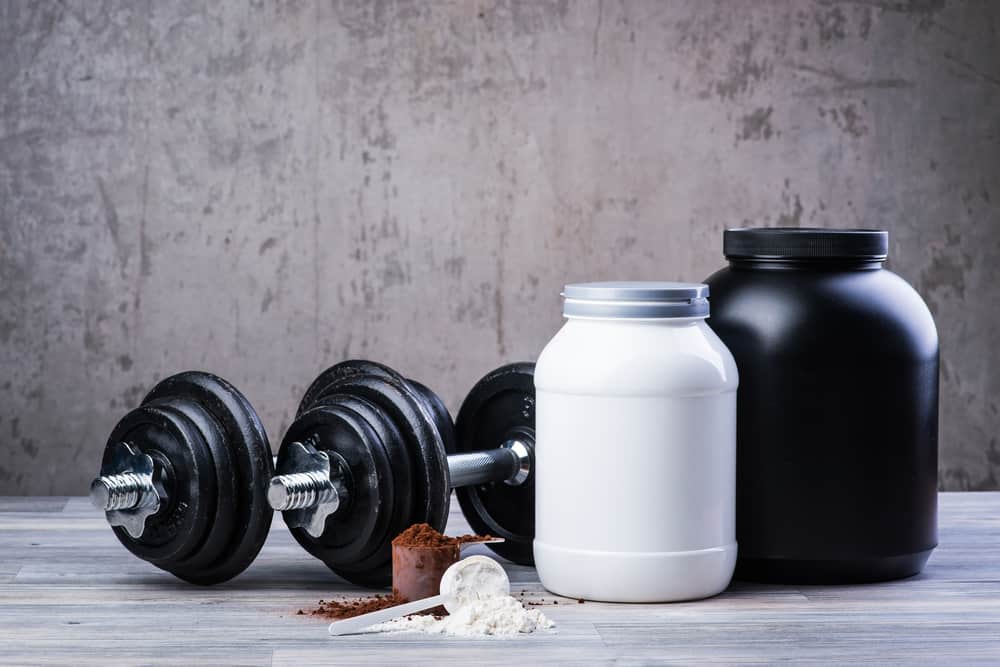 Bottom Line
The Bottom Line on Primal Muscle
If you are looking to build muscle, improve sports performance, or lose weight, the supplements from Primal Muscle may not be the answer. Although their products do come with a solid guarantee and a rewards program is available, the prices of the products themselves seem a bit too high.
Plus, it seems like the company relies a lot on hype without a lot of information about the supplements. That's why it may be better for some to go with a clinically-researched program like Noom to improve health.
The Noom program helps you lose weight and improve your health by providing a ton of useful tools to make your journey easier, some of which include 1:1 coaching, personal meal plans, extensive food logging, and tons of information to help you learn about your own eating behaviors. Make sure to check out the free trial offer if you are ready to try out the program for yourself!
Learn More About Noom »