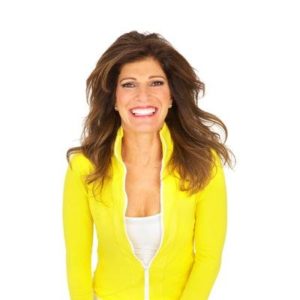 It's important that you don't mistake marketing for effectiveness. We wanted to know which one drove Leslie Sansone products, so we dove into the ingredients, potential side effects, customer service and research. We also took it upon ourselves to read hundreds of experiences. Then, with all that in hand, we condensed it to give you this bottom line.
What is Leslie Sansone?
To start, Leslie Sansone is an author and fitness expert. She offers walking programs you can do at home and a website for support. You can go just one mile or up to four, based on some options. It looks like the official website and Amazon sell the products.
The Walk at Home website was purchased in 2005, so there's experience there. Leslie Sansone is behind the programs and she's present in each one. You can spend less than $20 on a workout and there are some reports of weight-loss, but read on…
Outdated Workouts – "Too Old to Follow?"
Our first concern with Leslie Sansone workouts is the fact that they tend to be dated, which makes it hard to form a connection with the participants on-screen. "You have to be able to relate to the people on the DVD," says our Research Editor. "If they look like they lived more than a decade ago, that may not be the best support."
"The dvd that comes in this case is not from 2009. The copyright for the dvd inside this is from 2003. It is an outdated workout," one user complained.
Another said the same, "This is an old video and the quality is crap."
There are also some users who loved the experience and saw results.
One offered, "I just have to say that Leslie Sansone has changed my life."
Yet another claimed, "If you're a really heavy person who's desperate to find something you can do, I encourage you to try this DVD."
Scroll below for one of the best products we've seen over the last year.
Faulty DVDs – "Poor Quality?"
We also found more than a few reports of faulty DVDs, which means the buyer gets absolutely nothing for their money.
A buyer reported, "This DVD doesn't play on any DVD player in my house or on my laptop."
We found the same complaint time and again, "I finally got around to using this a year after purchasing. It is so scratched that it is unwatchable."
Clearly, based on positive reviews, the DVDs worked for some.
"The 1 mile walk is perfect for people who are just beginning their fitness journey," one review offered.
Another claimed, "It feels good to get the cobwebs off my body and I feel better just for getting up and DOING IT."
We've found, after years of research, that it takes something small, like outdated workouts, to ruin the likelihood of your success. If Leslie Sansone doesn't offer programs that are relatable, the customer will not stick with it long enough to lose weight.
The Science – "Is There Any Clinical Support?"
There is clinical support for using exercise, especially walking, as a means of losing weight. It can be a low-impact option suitable for people just starting out. Leslie Sansone doesn't necessarily offer the proof we look for at DietSpotlight, but we know it exists and that's enough in this case.
The Bottom Line -Does Leslie Sansone Work?
Are we placing an order for Walk at Home right now? Well, not exactly. We are hesitant to suggest these programs because they may be outdated and that's a big problem. There's also no proof walking in your home is any better than being outside. As a matter of fact, getting fresh air and sunlight can support overall health and fight symptoms of depression.
We're all for exercising to lose weight, but we think you can do more. Our suggestion is to find a supplement that works with researched ingredients that are up-to-date and relevant today.
Among the best products we've seen in 2016 is one called Leptigen. There is a four-ingredient proprietary blend and each element has been clinically tested. The company suggests working out and eating right, two excellent suggestions for long-term results. Plus, current research supports product claims.
The makers of Leptigen show great confidence in the formula by offering a Special Trial Offer.