Camp Gladiator Review

- 14 Things You Need to Know
Working out can be difficult, especially when individuals don't have fun options. Camp Gladiator claims to help provide healthy, fun workouts for everyone, which piqued our interest.
Our research team dived into the Camp Gladiator gear, outdoor boot camp workout, app reviews, exercise programs, and more. Is membership affordable? Are the programs worth your time? Check out the bottom line for the final verdict.
Camp Gladiator can be purchased through their Official Site.
Overview
What is Camp Gladiator?
Camp Gladiator is a company that provides group fitness classes, dynamic workouts, athletic gear, and more. They are known for their four-week outdoor group fitness class and many fitness locations.
The Camp Gladiator workout community consists of 300,000+ individuals and 1,000+ trainers and employees. Its goal is to provide fun ways to workout while connecting with others all over the country.
Does It Work?
Camp Gladiator Competitors
App
Is There a Camp Gladiator App?
There is a Camp Gladiator app available on both Apple and Google Play stores. There, individuals can find a location near them, send referrals to friends, earn points, and sign-up for classes.
Virtual workouts and live classes are also available through the app. They offer 9,000+ weekly live classes as well as coaching from a personal trainer.
Generally, the app has a 4-star rating. However, some users had issues with the functionality, noting that many of the features don't work or update correctly.
Scroll below for one of the best products we've seen over the last year.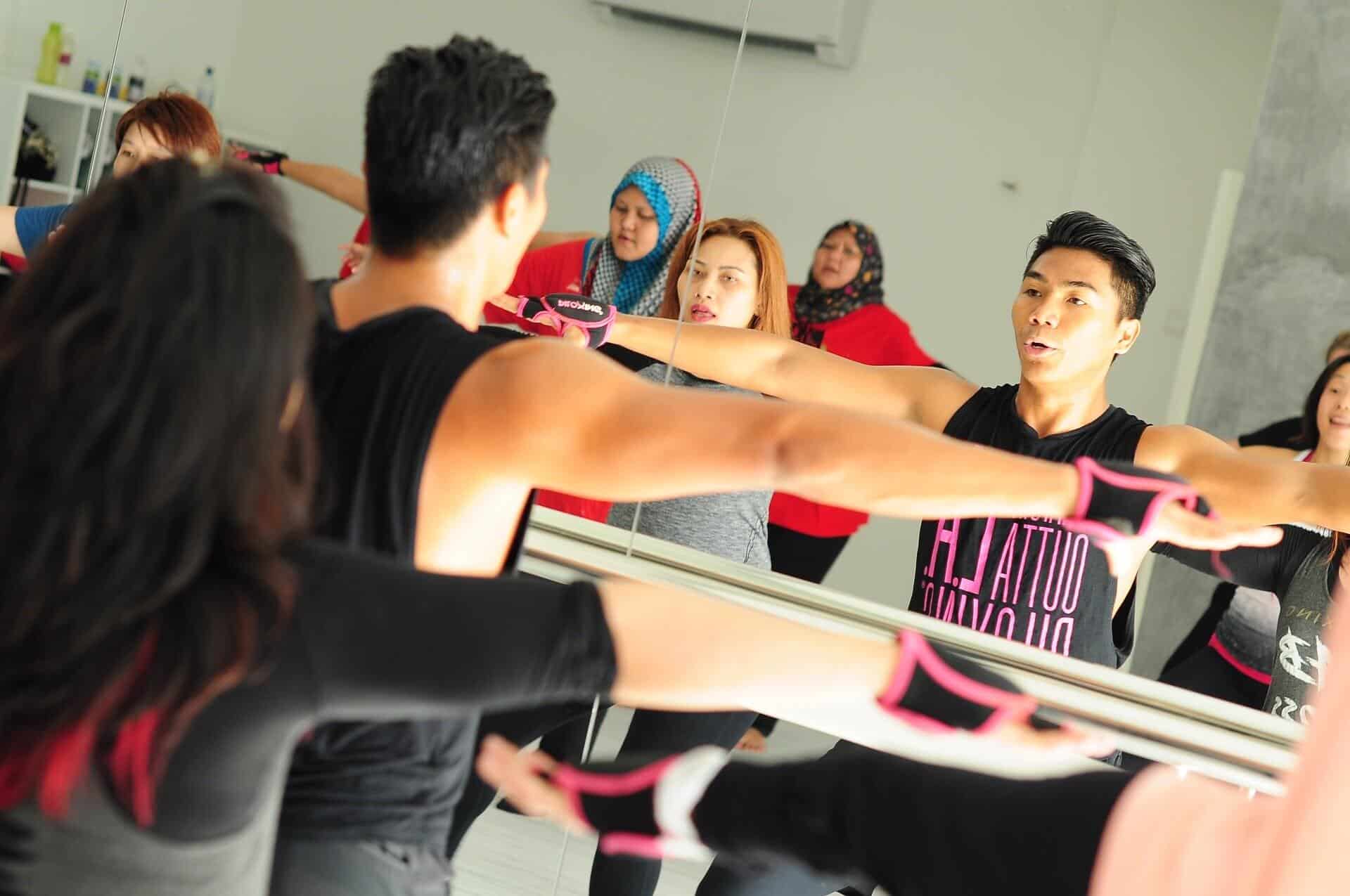 Live Workouts
Is There a Camp Gladiator Live?
The platform does offer live workouts on their app. These workouts are done through Zoom, a video conferencing service. With a membership, individuals have access to more than 9,500 live workouts each week.
To check the schedule for live workouts, individuals can check the mobile app or website for times and days.
Company Information
Who Created Camp Gladiator?
Camp Gladiator was created in 2007 in Dallas, Texas, by Ally Davidson and Jeff Davidson. Their journey began when the couple decided to audition for the American Gladiators challenge. After spending their honeymoon competing and eventually winning the Grand Championship, the couple used their winnings to start the company.
Since then, the company has won multiple awards and has grown to help more than 300,000 individuals. Camp Gladiator runs on five main principles for business, including:
Honoring God & Serving Others
Abundance & Power Through Others
Responsible, Solutions-Oriented Mindset
Long-Term Thinking and Short-Term Sacrifices
Success with Hard Work, Commitment, and Action
The platform focuses on group fitness, affordable pricing, and a growing fitness community.
Locations
There are over 4,000+ locations where individuals can take group fitness classes and dynamic workouts. These Camp Gladiator regions include:
Atlanta, Georgia
Austin, Texas
Central Texas
Colorado
Houston, Texas
Jacksonville, Georgia
Louisiana
North Carolina
North Texas
Orlando, Florida
San Antonio, Texas
Tampa, Florida
Tennessee
West Texas
To find a location near you, you can go on the official website and type in your zip code. Each region also has multiple Facebook pages. For example, the Tampa region is broken down into Pinellas County, Wesley Chapel, Tampa Bay Area, Greater Brandon area, and Sarasota pages.
Customer Service
How to Contact Camp Gladiator Customer Service
There are a couple of ways to contact the Camp Gladiator customer service department. This includes
Phone: 512-494-6966
E-mail: campersupport@campgladiator.com
The Camp Gladiator customer service department may also be contacted through Facebook, Instagram, Twitter, and Youtube accounts.
Products
Products From Camp Gladiator
The platform primarily sells workout memberships, workout gear, athletic clothes, and live workouts. They are most known for their four-week outdoor group fitness classes. Other programs the company offers include:
CG Virtual Workouts
CG Fit
Total Transformation
CG Games
CG Corporate Wellness Program
Some of the gear Camp Gladiator sells include:
Camp Gladiator Mat
Starter Packs
T-Shirts
Performance Shorts
Headbands
Water Bottles
Towels
There are also Camp Gladiator mat accessories available, including slings, straps, and complete mat kits.
Cost
How Much Does Camp Gladiator Cost?
Camp Gladiator prices will depend on what kind of plan you will choose.
There is only one plan available for the virtual workouts, which costs $49 for 4 weeks of unlimited access. Other plans include a 6 and 12-month membership, but those are not yet available.
The prices for outdoor workout memberships are:
6-Month BOLD Membership: $79/month
12-Month BOLD Membership: $69/month
24-Month BOLD Membership: $59/month
For virtual memberships, these prices are $49, $39, and $29.
The 6-month membership includes a one month freeze, while the 12-month membership includes a two-month freeze, and the 24-month membership includes a three-month freeze.
The Total Transformation program costs $99 for new members, and CG Fit costs $49 for BOLD members. Companies will have to contact Camp Gladiator directly to get pricing for their CG Corporate Wellness Program.
Camp Gladiator gear is also available on the official website. This includes workout equipment, athletic clothing, and gear kits. Although membership isn't required to purchase the products, having one does allow for a discount.
Camp Gladiator also sells tickets to their yearly game event. Prices for these tickets will change every year and will depend on how early they are bought. This year, the ticket prices range between $54 – $74. Members can pay even less.
Is There a Refund Policy?
The refund policy for Camp Gladiator products and memberships will depend on what is purchased. To get more information about what refunds are applicable, it is best to contact the customer service department.
Does It Work?
How Does Camp Gladiator Claim to Work?
The program primarily claims it can help individuals have access to plenty of fun training opportunities. Other claims the program makes include staying motivated, increased accountability, unlocked potential, increased strength, and improved endurance.
Each workout also has different claims as they are all different and target different areas.
Program Details
Details on the Camp Gladiator Program
The platforms offer a couple of Camp Gladiator workouts and programs for individuals to choose from.
CG Four-Week Outdoor Bootcamp Workout
Camp Gladiator primarily focuses on its four-week fitness program. Each camp is different and focuses on strength training, cardio exercises, and full-body training. Each workout session lasts 60 minutes.
The four weeks offer different training focuses. These include:
Week One: Endurance, foundation building
Week Two: Strength, agility, improving power
Week Three: Interval training
Week Four: Testing limits, improved stamina, increased strength
After the four weeks, there is a "Community" week where all Campers gain access to extra workouts.
Using the website or app, individuals can find a workout, or "Camp," that fits their schedule. Virtual workouts using Zoom are also available. Personal trainers are there every step of the way to help motivate, correct, and hold individuals accountable.
Using the app, individuals can check-in to track their workouts. If the user has a BOLD membership, they can use these check-ins to gather points to purchase gear, get discounts on monthly membership fees, and more.
CG Virtual Workouts
Individuals can choose to sign up for a virtual membership program. Users can choose from up to 9,500 virtual live workouts in the app. There is also a Virtual Workout Challenge that includes a weekly program schedule, Zoom personal training challenges.
CG Fit
CG Fit is a monthly challenge offered two times a year from Camp Gladiator. This challenge focuses on increasing intensity, body composition measurements, and more. With CG Fit, individuals can "earn their shirt" after completing the challenge and regularly entering their app results.
Total Transformation
Total Transformation is another challenge offered by Camp Gladiator. This includes unlimited group fitness classes, body composition training, and personal training advice. Unlike the CG Fit program, Total Transformation requires individuals to visit one of the Camp Gladiator locations.
CG Games
Since Camp Gladiator started after the American Gladiator program, the company wanted to create its own game. The CG Games is a fitness event that individuals can compete as a team or alone. When individuals sign up to compete, they have the chance to win multiple prizes, including a top prize at $55,000.
CG Corporate Wellness Program
Camp Gladiator offers options for companies wanting to get their employees more active. There are more discounts for more people who sign up. Signing up for this program means the individuals get tons of workout options, fit charts, and wellness challenges.
Does it Integrate?
Does it Integrate With Wearables or Health Programs?
The Camp Gladiator app doesn't seem to integrate with any other health programs or device wearables. It is still important to track these health metrics during exercise.
Weight Loss
Camp Gladiator and Weight Loss
Although Camp Gladiator does not specifically promote weight loss, it is possible because of the platforms' kinds of workout programs.
Personal training, in particular, can help individuals trying to increase how much they workout. According to the Journal of Sports Science and Medicine, personal training sessions can actually increase physical fitness because of changed attitudes. However, another study published in the Journal of Strength and Conditioning Research found that personal training can actually have a few negative effects.
Some research also shows high-intensity interval training to have positive effects on health. The World Journal of Cardiology and the Journal of Exercise Nutrition and Biochemistry found that HIIT sessions can improve health and exercise performance when performed correctly.
Camp Gladiator focuses a lot on their fitness community to yield results. In some research, exercising with others and fostering a community can cause better results.
According to Scientific Reports, adults who exercise with others often worked out more, which led to health benefits. These findings were echoed by the Office of Disease Prevention and Health Promotion.
Side Effects
Camp Gladiator Warnings and Side Effects
Individuals need to consult their physicians before starting any of the programs. This is to avoid the risk of injury and other negative side effects.
According to Camp Gladiators terms of service, potential risks include "degrees of risk associated with your metabolism, your muscular, skeletal, cardio, and/or respiratory systems, degrees of risk associated with your mental or emotional health, abnormal blood pressure, excessive sweating, dizziness, rapid heartbeats, fainting, exhaustion, overheating…"
Additionally, Camp Gladiator suggests users to stop exercising, take breaks, and rehydrate as necessary to reduce these risks.
Lawsuits
When we looked for a Camp Gladiator lawsuit, we found only one. In 2016, Camp Gladiator trainers filed a lawsuit against the program for not being paid fair and equal wages, according to court documents from the Texas District Court.
There doesn't seem to be much more information about this Camp Gladiator lawsuit, which may mean it is still in court.
Pros and Cons
Camp Gladiator Pros and Cons
We've looked into the program in detail. Now, let's look at the pros and cons:
Pros
Live virtual classes
4,000+ Camp Gladiator locations
Full-body focus on workouts
Cons
Problems with the Camp Gladiator app
No focus on nutrition
No on-demand classes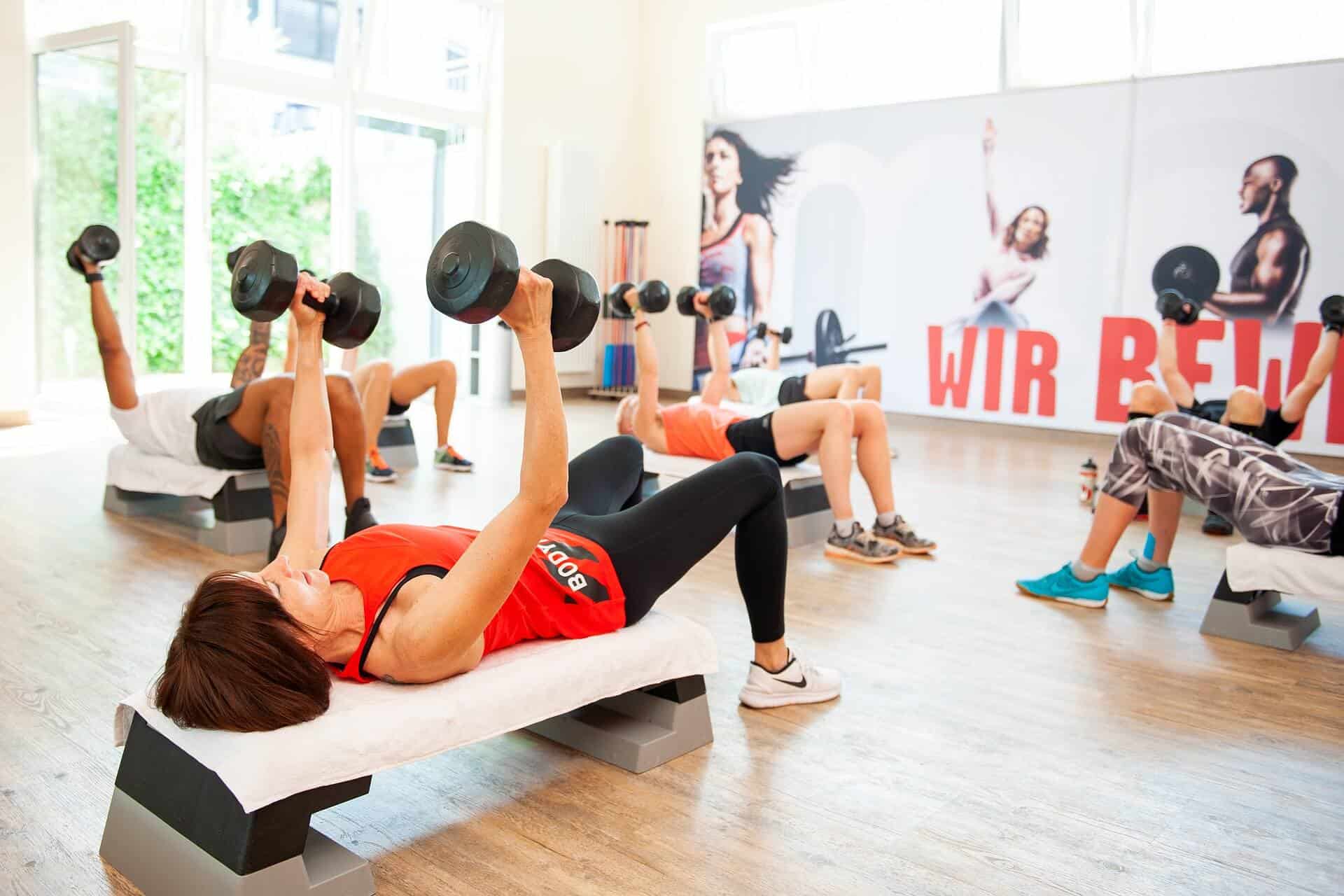 Bottom Line
Bottom Line on Camp Gladiator
When we first heard of Camp Gladiator, we were impressed. The company has tons of locations, virtual live classes, and challenges that keep its users interested. However, we have a few concerns with the program's lack of nutritional experts, meal plans, and on-demand workouts that don't require web conferencing.
We believe that weight loss shouldn't be something that comes with a list of possible side effects, especially serious risks.
One of the best weight-loss programs we have ever seen is one called Noom. With personalized meal plans, custom health information, and more, this system can allow you to start losing weight the healthy way. In clinical research involving more than 35,000 people – 77.9% of users reported weight loss.
Right now, Dietspotlight readers can get a free trial offer of Noom for a limited time.
Learn More About Noom »