Carnivor Review

- 18 Things You Need to Know
Carnivor is a beef protein isolate powder made by MuscleMeds. The company says that in a study of this product participants were able to gain muscle mass at a rate "unsurpassed by whey protein." Whey protein is generally a more popular type of protein supplement, so we wanted to know whether the beef protein can truly be more effective at boosting muscle gains.
In order to learn more, we took a look at the research supporting the idea that beef protein can help with muscle development in a unique way. Our research team assessed how this product impacts the body. Check out our findings.
Carnivor can be purchased through their Official Site.
Overview
What is Carnivor?
Carnivor is a protein powder from beef protein isolates instead of whey protein isolate like many products on the market today. It is more concentrated than whey isolate and has 350% more anabolic amino acids than steak.
In addition to their main beef protein isolate product, they have a keto-friendly meal shake, a muscle gainer called Carnivor Mass, and a fat burner called Carnivor Shred.
We'll soon dig deep into the protein aspect of the Carnivor supplements, but we want to touch on the fat burning ingredients of Shred right now.
International Journal of Food Sciences and Nutrition – Much research shows green tea can help combat obesity and promote weight loss, but there is also evidence that it doesn't work as well as once thought.
Nutrients – "Combining YM [yerba mate] intake with prolonged exercise at targeted "fat-loss"' intensities augments FAO [fatty acid oxidation] and improves measures of satiety and mood state."
Asia Pacific Journal of Clinical Nutrition – "Green coffee bean extract combined with an energy-restricted diet affects fat accumulation and lipid metabolism and is thus an inexpensive method for weight control in obese people."
Carnivor Competitors
Company Bio
Company Behind Carnivor
MuscleMeds Performance Technologies manufactures and sells Carnivor. The company has an official website where you can learn more about the product and purchase it. Even though they are not accredited by the BBB, they earned an "A+" rating.
The company's "About Us" page reveals they've been in business for more than ten years, making products for elite bodybuilders and high-performance athletes. They have beef protein-based muscle gainers, fat-burning proteins and amino acid supplements. They first registered the domain in 2008.
Other Products from MuscleMeds
Carnivor Coffee
Carnivor Shred
Carnivor Mass
Carnivor Lean Meal
Vitamin T
Stemtropin – Stem Cell & Gh Activator
Feast Mode – Appetite Stimulant
Glutamine Decanate
Amino Decanate
Scroll below for one of the best products we've seen over the last year.
Ingredients
Carnivor Ingredients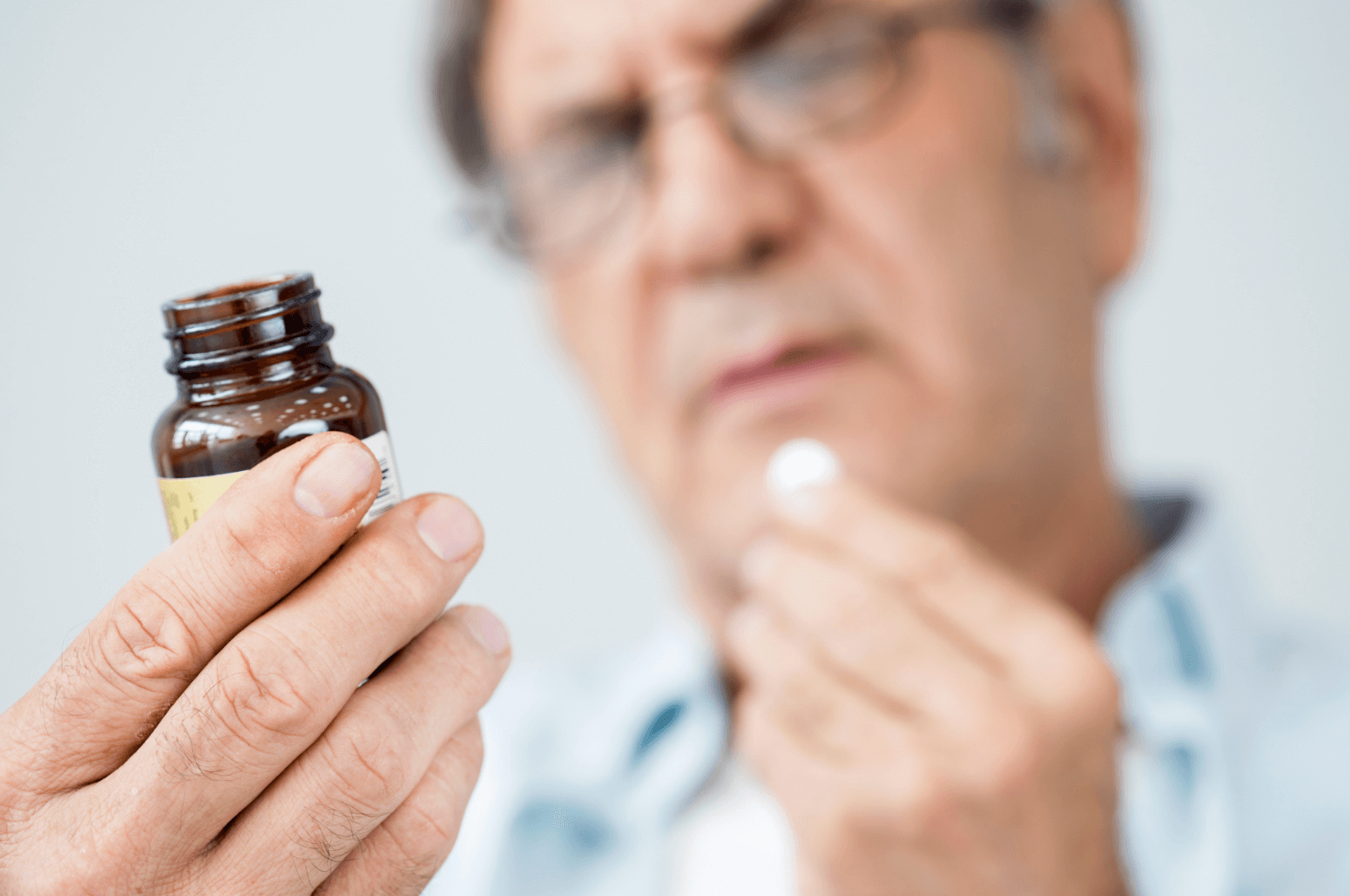 CARNIVOR-BPI™
This is a trademarked ingredient featuring a proprietary blend of hydrolyzed beef protein isolate, creatine monohydrate, and BCAAs (leucine, L-valine, L-isoleucine).
Beef protein isolate is, as the name suggests, the protein from beef. According to research in the Journal of the International Society of Sports Nutrition, "the results of this study further support the benefits of protein supplementation following resistance training. Specifically, in this study consumption of two-servings of beef protein isolate or whey resulted in significant gains in lean body mass over time, which outpaced gains resultant from resistance training alone (maltodextrin supplementation).
"However, all experimental groups increased strength equally. It is plausible that the uniform strength gains were explained by both increases in neural and morphological adaptations negating the effect of protein supplementation. Overall, the results of this study demonstrate that consuming two servings of either beef protein isolate or whey protein isolate following resistance training lead to significant increases in lean body mass and strength."
Essentially, you shouldn't see any difference in getting your daily protein intake by eating beef or whey proteins.
Creatine monohydrate
A lab-made version of a chemical that occurs naturally in the muscles and brain. You can also find it in seafood and red meat. We commonly use it for improving exercise performance and increasing muscle mass in athletes and older adults, according, in part, to the Journal of the International Society of Sports Nutrition.
Leucine

An amino acid the body uses to make proteins. It is a branched-chain amino acid or BCAA. It's used in the liver, fat, and muscle tissues. The body does not produce it, but you can find it in foods such as beef, chicken, fish, dairy, and eggs.
L-Isoleucine
Isoleucine is another amino acid that we use in the production of protein.
Anabolic Nitrogen Retention Technology Intermediates
Bodybuilders use this for recycling amino acids and minimizing ammonia.
There are three of these present in this formula: GKG (Glutamine-alpha-ketoglutarate), OKG (Ornithine-alpha-ketoglutarate), AKG (alpha-ketoglutarate), and KIC (alpha-ketoisocaproate).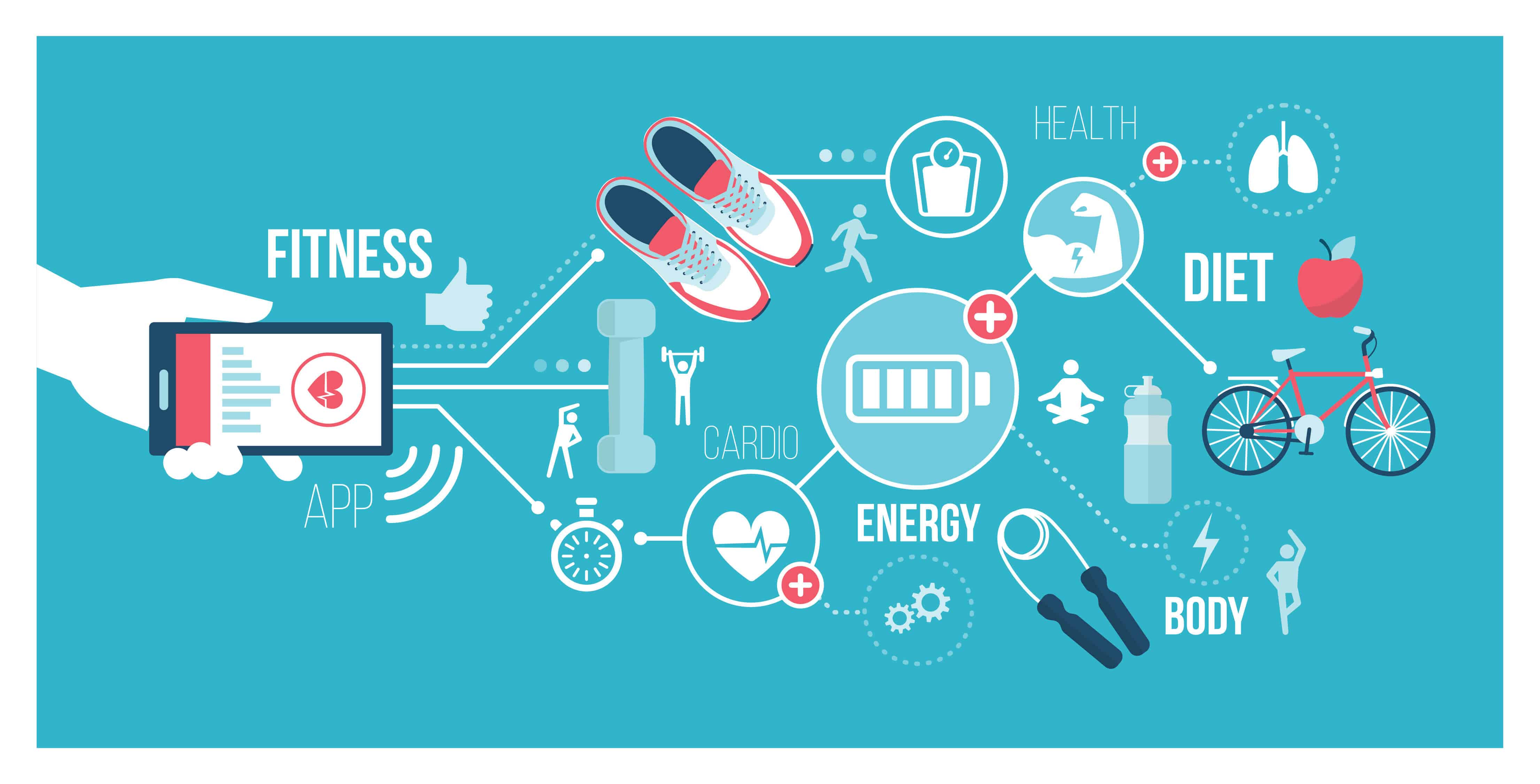 Glutamine-alpha-ketoglutarate:
Occurring in the body, we also use it as natural medicine. What it doesn't do is promote weight loss, according to research in the Journal of Sports Science and Medicine.
Ornithine-alpha-ketoglutarate:
A salt from ornithine (amino acid) and alpha-ketoglutarate (glutamine precursor).
It occurs naturally in the body, but we can also make it in a lab. It's also been used as an ingredient for medicines and to help build muscle and increase muscle strength, according to the Journal of Nutrition, Health, and Aging.
Hydrolyzed Gelatin
This is the same ingredient as in the jelly fruit snack we all know – except it doesn't have any flavor or color. It comes from the collagen in various animal body parts. We use it as a gelling agent in many foods, so it helps the protein shake mix better.
Maltodextrin
A polysaccharide is a food additive. It is sometimes a filler in sugar substitutes, a thickener in food products like infant formulas, and an element to increase the specific gravity of beer to improve mouthfeel, increase head retention, and reduce its dryness.
Cocoa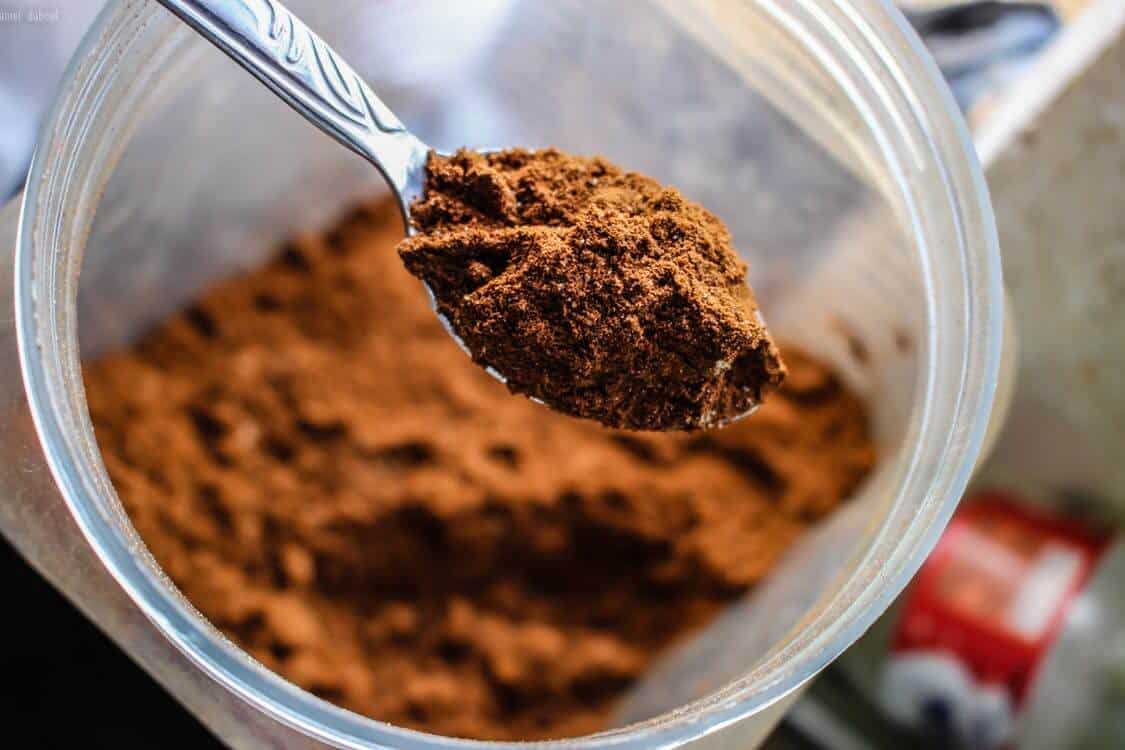 Initially, from the cocoa bean, it is responsible for the chocolate flavor in many products. It is a source of caffeine and theobromine, both of which are stimulants.
Medium Chain Triglycerides (MCTs)
MCTs are triglycerides with fatty acids that have a tail of six to 12 carbon atoms. They have a glycerol backbone with three fatty acids. Palm kernel oil and coconut oil are rich sources of MCTs. The ones in this protein powder come from milk.
According to the Journal of the American College of Nutrition, MCTs can be consumed as a part of a weight-loss diet.
Other ingredients
Natural and artificial flavors
Salt
Silica
Acesulfame potassium
Sucralose
It is lactose-, sugar-, dairy-, and gluten-free.
Acesulfame potassium
This is a calorie-free artificial sweetener that comes under the names Sweet One and Sunett. It is 200 times sweeter than sugar, as sweet as aspartame, and one-third as sweet as sucralose. Sometimes it is blended with other sweeteners to help mask the bitter aftertaste.
Sucralose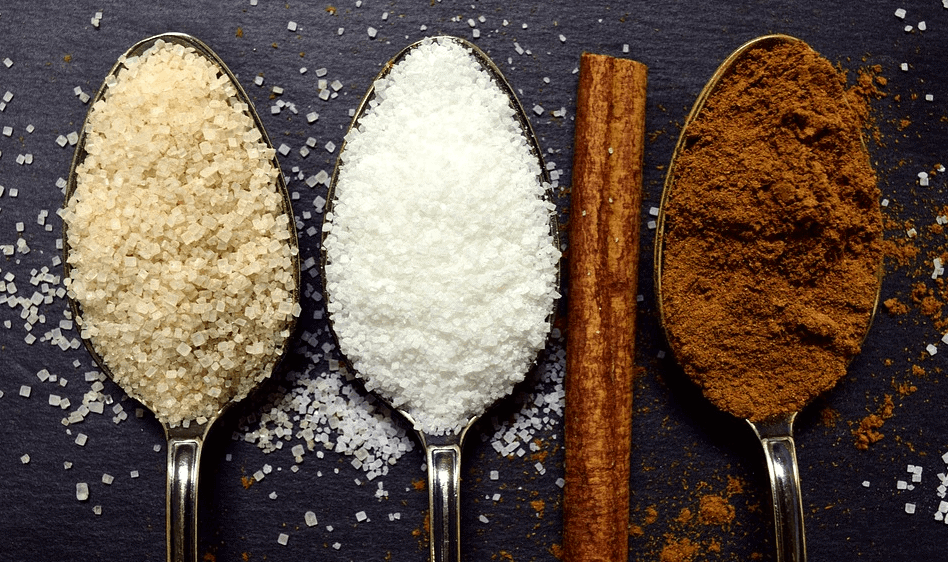 This is another calorie-free artificial sweetener, anywhere from 320 to 1,000 times sweeter than standard table sugar, and three times sweeter than aspartame and acesulfame potassium. You'll find it under the brand names Splenda, Sukrana, and SucraPlus.
According to a study in the CMAJ: Canadian Medical Association Journal, "Nonnutritive sweeteners, such as aspartame, sucralose, and stevioside, are widely consumed, yet their long-term health impact is uncertain. We synthesized evidence from prospective studies to determine whether routine consumption of non-nutritive sweeteners was associated with long-term adverse cardiometabolic effects. (…)
"Evidence from small RCTs [randomized clinical trials] with short follow-up (median six mo) suggests that consumption of nonnutritive sweeteners is not consistently associated with decreases in body weight, BMI, or waist circumference. However, in larger prospective cohort studies with longer follow-up periods (median ten yr), intake of nonnutritive sweeteners is significantly associated with modest, long-term increases in each of these measures."
Using low-calorie sweeteners can lead to weight gain, despite the fact that they are marketed to assist with weight loss.
Allergy Notes
Cocoa is only in the chocolate and chocolate peanut butter flavors.
Ingredients vary slightly depending on flavor selection.
The chocolate peanut butter flavor contains peanuts and is therefore not safe for those who are allergic.
The fruit punch flavor has Red #40, so be careful if you're trying to avoid it.
Certain flavors have more sodium than others, so those who are watching their intake, it's important to choose carefully.
Claims
Carnivor Claims
More concentrated than steak protein
Boosts growth
Increases muscle mass
Promotes the ability to perform high-intensity exercise
Nutrition Facts
Carnivor Nutrition Facts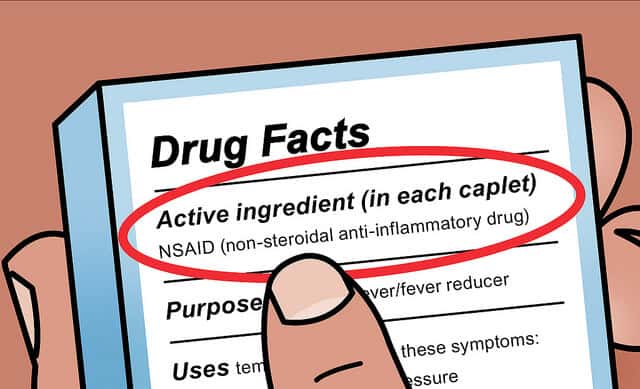 Nutrition facts vary slightly depending on the flavor:
Chocolate Powder
120 calories
7g carbohydrates
2g dietary fiber
0g sugar
23g protein
370mg sodium
250mg potassium
Chocolate Peanut Butter Powder
120 calories
5g carbohydrates
2g dietary fiber
0g sugar
23g protein
320mg sodium
120mg potassium
Fruit Punch Powder
110 calories
4g carbohydrates
0g dietary fiber
0g sugar
23g protein
150mg sodium
60mg potassium
Strawberry Powder
110 calories
4g carbohydrates
0g dietary fiber
0g sugar
23g protein
150mg sodium
60mg potassium
Vanilla Caramel Powder
120 calories
6g carbohydrates
0g dietary fiber
0g sugar
23g protein
340mg sodium
65mg potassium
Cookies & Cream Powder
110 calories
5 g carbohydrates
0 g sugar
23 g protein
160 mg sodium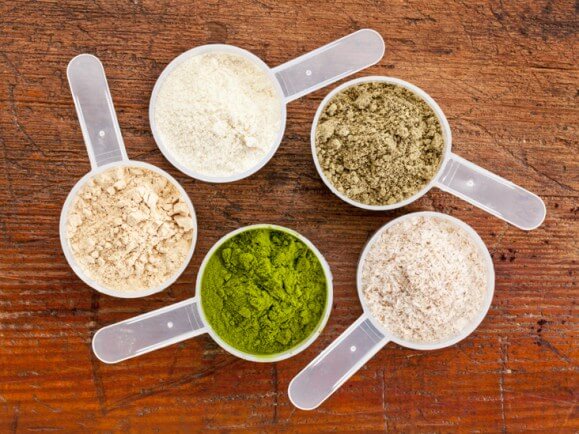 When talking about the ingredients in protein shakes, our expert advisor Anthony Dugarte MD, offered, "Though carbs can help replenish depleted muscle glycogen stores after a workout, I think a low/no carb-protein supplement such as this is more versatile. The more natural, the better, but low carb products can be used even when the energy provided by carbs is not needed – before bed, for example."
Making Pure Beef Protein Isolate
The process of producing pure beef protein isolate has six stages:
Particle Reduction Cycle: This extracts all the useful aspects of beef like protein, amino acids while leaving the bad, like fat and cholesterol, behind. It does this through a Particle Reduction Cycle, boosting the extraction of protein.
Thermal Hydrolysis: This process obtains "pre-digested" hydrolyzed beef protein isolate (BPI) from the beef.
Cold Filtration Process: They then put this BPI through a cold filtration process to remove other leftovers that aren't pure protein.
Low-Temperature Evaporation: This sustains protein and amino acid integrity while getting rid of extra moisture and turning the substance into a mixable powder.
Spray Drying: The fifth step is also done at a low temperature to keep the beef's natural aspects of the beef and make the powder more digestible.
Test Process: Finally, the company rigorously tests the BPI and submits it for USDA approval, ensuring quality and purity.
One study published in the Journal of the International Society of Sports Nutrition found that beef protein isolates lead to a significant increase in lean body mass.
Cost
Carnivor Cost
The cost ranges from $41.24 to $69.74 plus $4.99 for shipping and handling when your order it online. The cheaper container is two pounds and has 28 servings, and the more expensive one is four and has 56 servings.
You can also find an eight-pound pouch on Amazon for $83.95, with 100 servings, which would be $0.84 per serving. At the time of this writing, this was only available in the chocolate fudge flavor.
Those who are in a hurry and would rather take drinks on-the-go can get a 12-pack of chocolate Carnivor ready-to-drink for $37.72.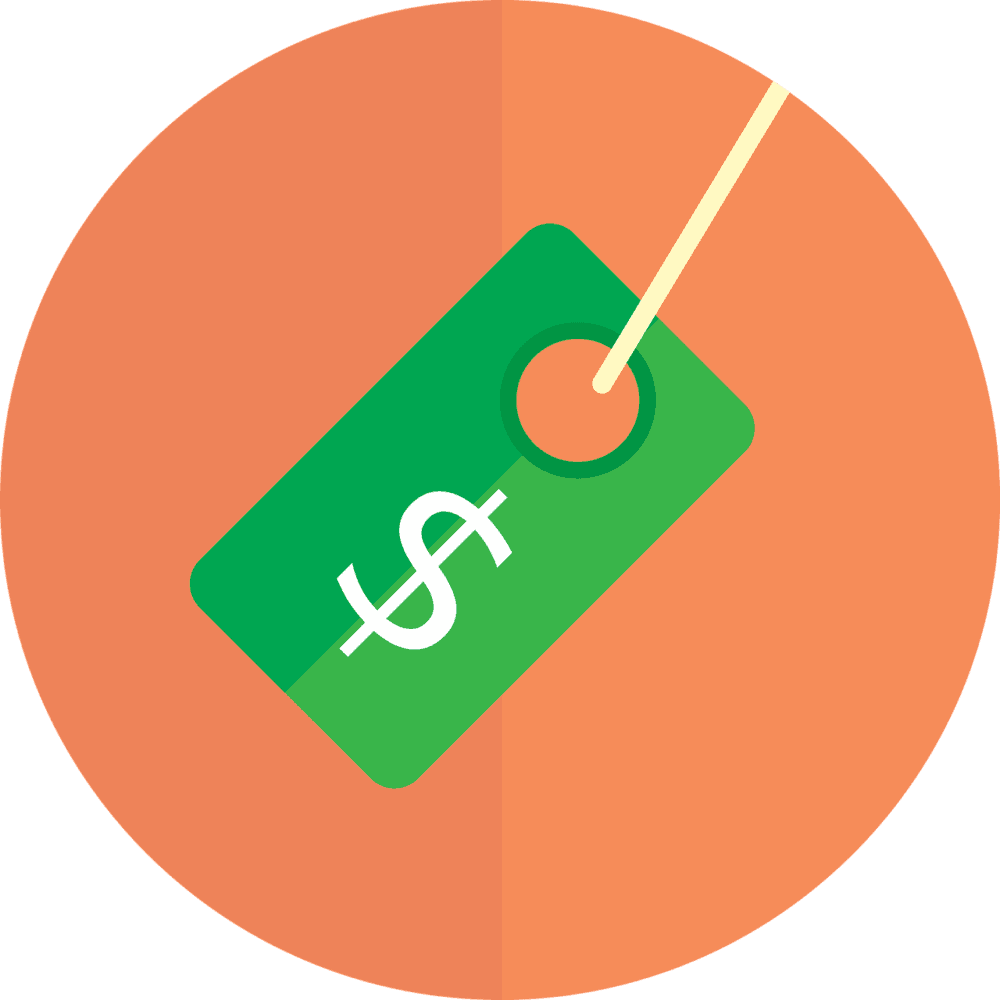 Flavors
Carnivor Flavors
Carnivor is available in six flavors:
Chocolate
Chocolate peanut butter
Fruit punch
Strawberry
Vanilla caramel
Cookies & Cream
Does Carnivor Taste Like Beef?
Though it is a beef-based protein, which is ideal for those who are lactose intolerant, it does not taste like beef. Many reviews say you'd never know it was from beef if you didn't check the label. It mixes well and tastes good to most of the people who have tried it.
Directions
Carnivor Directions
Mix one scoop of Carnivor with six to eight ounces of cold water in a shaker bottle. It's normal for there to be foam after mixing.
Use multiple servings a day depending on your recommended daily protein intake based on your health and fitness goals, and how much you're getting from other dietary sources.
Carnivor Product Warnings
This product is not for infants, children, pregnant or nursing women.
Can I Use Carnivor for Weight-Loss Without Medical Supervision?
As long as you're using this as part of a low-calorie diet with reduced calorie intake, it should be okay to use it. However, it's always better to inform your doctor about any new weight loss methods.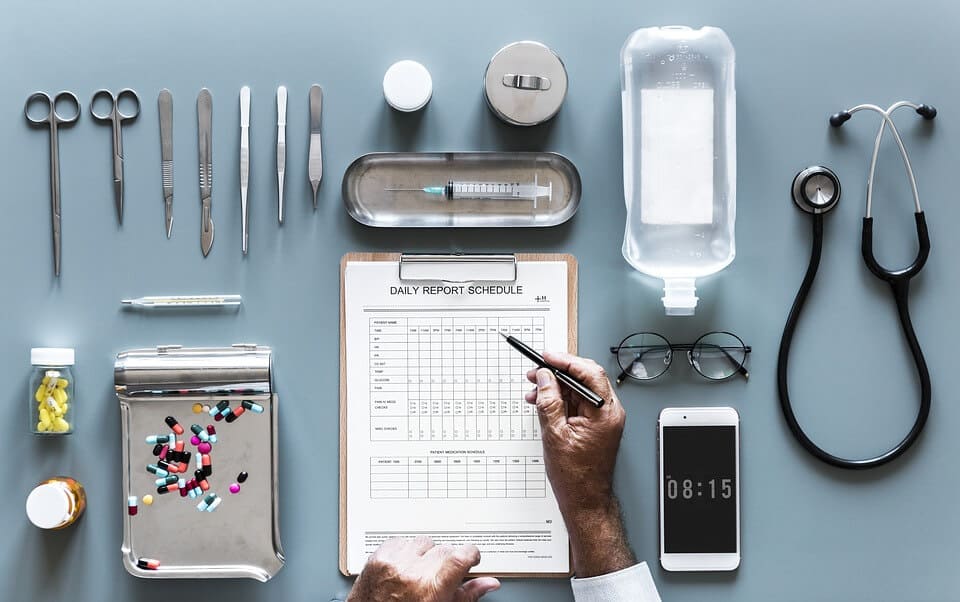 If you're on a very low-calorie diet, such as one that allows less than 400 calories per day, it may cause severe illness or even death. Do not use this for weight reduction unless you're under medical supervision.
Can I Buy Carnivor Outside the United States?
Though you may be able to buy it online in other countries, you cannot buy it in Canada.
Customer Service
Carnivor Customer Service Contact Information
Email: support@musclemedsrx.com
Phone: (888) 783-8844
Customer Service Hours: 9 AM-4 PM EST
Headquarters

Address: 163 East Main St Ste 324 Little Falls, NJ 07424
Phone: (888) 575-7067
Returns
Carnivor Return Policy
You might return merchandise within 30 days of the purchase date if you purchased directly from MuscleMeds. If you bought it from another retailer, such as Amazon or GNC, the product is then subject to that retailer's return policy.
You must provide your purchase order number, or the company will not accept your return. They provide this number to you when you place your order.
You have to return apparel and accessories in their original condition. Dietary supplements and other consumables are only accepted with the original purchase order number, and only if there is 75% of the original product in the container.
You must email customer support before you can send the merchandise back. With the purchase order number, they will give you a return authorization number if your product is eligible for it. The company makes reimbursements to the credit card you used for the original purchase, and they can take up to two billing cycles to appear on your statement.
Lawsuit
On December 4th, 2017 the Environmental Research Center, Inc filed a lawsuit against Musclemeds, Inc for failure to warn consumers in California that they are being exposed to lead and/or cadmium, substances known to the State of California to cause cancer, birth defects, and other reproductive harm.
What Users Are Saying
What Users Are Saying
"Let me just start by saying whoever made this has never tasted chocolate or peanut butter ever before; it tastes awful. That said I am noticing results. So if you don't mind the flavor then it's worth it."
"This stuff is absolutely great. I've been on an Amino Acid Therapy for my depression and this stuff is amazing for me. It helps build muscle for my workouts but also helps my body get what it needs to maintain good mental health. It hits my system super quick too so if I am feeling off I can drink this and feel the difference within 10-15 minutes. I am also lactose intolerant so it's hard to find protein and an amino acid supplement that doesn't contain whey. This stuff knocks out two problems at once for me!"
"I loved the taste. It is a good source of protein but it didn't help with shredding any fat and I have been using it over a year now. I won't buy the Carnivore Shred anymore. I do recommend the Carnivore Protein only."
Bottom Line
The Bottom Line – Does Carnivor Work?
So, will Carnivor devour your workouts? With 23g of protein per serving and research-based ingredients, there's a chance. The profile is promising, and the price is comparable to others. The issues we found with this one relate to customer reviews pointing toward the taste and side effects.
When the yo-yo dieting and exercise has grown tiresome, and you're ready to make lasting lifestyle changes once and for all, we suggest a clinically-proven answer.
Among the best solutions in weight loss, today is an app called Noom. With Noom, you get personal touches that don't come with other apps like personalized meal plans and human coaching. But, it's about more than that with a doctor and expert-authored articles and nutritionists helping manage the food database.
Plus, we love that Dietspotlight readers can access a free trial offer of Noom.
Learn More About Noom »