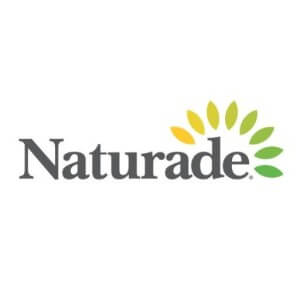 We've recently heard a lot of talk about Naturade, so we decided to dig deep to find out what the fuss is about. We took a closer look at the reports of side effects, ingredients, clinical studies and customer service. Hundreds of experiences and comments were part of the deal. Then, we condensed it all to give you the bottom line.
What is Naturade?
To start, Naturade is a company with a full line of health products. We'll focus on the protein products designed for weight-loss. Their shakes are made with soy protein, and are available in a variety of flavors, including: chocolate, vanilla, and strawberry creme. We found no complete list of ingredients.
Naturade is the name of the company. The official website was purchased in 1995. There is some serious longevity there. You can buy direct and we like that natural ingredients are used, but read on…
Fat Burners or Appetite Suppressants – "Nope"
First off, these protein shakes are supposed to be meal replacement options to assist with weight-loss, by replacing one or two meals per day. However, there's nothing special about them to make us think they would help burn more fat or suppress the appetite. If they work, they work on sheer caloric reduction alone.
"If you can manage to find a mixer that makes the taste tolerable, you'll get nutrition and be able to replace a meal a day. If you can substitute two meals a day, be sure to eat a well balanced menu for supper or dinner," said our Research Editor.
"Also, I was hungry again after only 2 hours :/," said one user.
Scroll below for one of the best products we've seen over the last year.
User Complaints – "Lots of Them"
Many users complained about the price of the supplement, saying it could be found cheaper on Amazon and at Walmart. Some complained the taste of the shake wasn't worth it, even after mixing with water, milk, and almond milk. The artificial sweetener flavor was prominent, and a turn off regardless of flavor choice. Others said it just didn't work as a viable meal replacement option to help with weight-loss.
"I tried this with water and two different kinds of almond milk. I found it tasted best with unsweetened trader joe's almond milk. It still had an artificial sweetener aftertaste though," said another.
Another user said, "Made me even more hungry."
Our research shows that if something has a small problem, like poor taste, the chance of dieter success is short-lived. If Naturade protein shakes are lacking in the flavor department, the customer won't keep buying them.
The Science – "Justified?"
Naturade doesn't provide any links to published clinical research. Really, there's nothing special about this product. We know that protein works to suppress appetite, but that's true of lean sources like fish and chicken or whey varieties in other shakes. Here at DietSpotlight, we want science and we found none this time.
The Bottom Line – Do Naturade Products Work?
Have we already decided to make a purchase? As far as meal replacement shakes go, there are a lot to choose from. While this isn't necessarily a bad option, there's not much of anything to differentiate it from the competing products. That's enough to give us reservations about recommending Naturade.
If you're looking to lose a few pounds, we recommend combining a healthy, balanced diet and exercise routine with a clinically tested weight-loss supplement designed to increase metabolism and suppress appetite. You could use this meal replacement shake with a fat burner/appetite suppressant to improve your results.
Among the best products we've seen in 2016 is Leptigen. It contains four scientifically tested ingredients known for their fat burning power. As we researched, we couldn't find many negative mentions of side effects and we saw many users who reported solid results, which is exactly what the dieter is looking for.
The makers of Leptigen are so certain their product works, they're providing new customers with a Special Trial Offer, which we love to see.