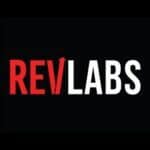 We've heard a lot of talk about RevLabs, so we decided to do one of our in-depth reviews, to take a closer look at the company, its products, the science behind them, and customer service. We went on to read hundreds of user reviews and testimonials from across the Internet. Then, we summarized and condensed it all to give you the information you need.
EDITOR'S TIP:
Combine RevLabs with a proven fat burner such as
Leptigen
for better results.
What You Need to Know
Firstly, RevLabs is a nutrition and supplement company that specializes in body altering supplements. See you all natural weight loss supplements are available from the company, Green Coffee Bean extracts, and Raspberry Ketones. The official website for this product does not even provide dosage instructions. There is a tab for customer reviews, but none are available.
The official website for this company indicates the company was founded in 2012, meaning it is relatively new to the industry. We like that you can buy their products from a number of online retailers, but read on…
Fad Ingredients
Unfortunately, RevLabs two main weight loss products are made with green coffee bean extract and raspberry ketones. Both of these ingredients rose to fame as weight loss helpers because of exposure from the doctor on show. However, neither green coffee bean nor raspberry ketones have been shown clinically effective for weight loss. We are not even sure how much of the active ingredient each formula contains.
"We tend to shy customers away from the supplements like this that are based on purely fat ingredients, without an appropriate amount of clinical research to support their effectiveness." said our Research Editor.
"Tried this and controlled diet for a month, very little result. Controlled and took time to go to gym a month, 7 lbs. I took a pill form before, great results. This doesn't work." said one user.
"I have been on this product since January and I weigh the same if not more due to an increase in muscle mass.", said another.
Scroll below for one of the best products we've seen in 2015.
Price – Buyer Beware
The green coffee bean extract supplement is priced at $69.99 for 60 caplets. We assume each dose is two capsules per day, for a 30 day supply. However, if you are supposed to take two doses per day, this will only cover a 15 day supply, meaning you will be spending at least $70 is not $140 per month to sustain use of the supplement. This is not an affordable long-term approach for weight loss.
One user said, "Waste of money.. Don't waste your time. Don't believe the hype.."
"This product did not work for me. I had no results and seemed to have more food cravings. Just not for me." said another.
Our research indicates that if there's part of a diet program that's hard, like the incredible expense for a fad ingredient where you're not sure if you are getting the clinically proven effective dose, customers will have a harder time maintaining use of the product.
The Science
There have been some limited studies on green bean coffee extract and raspberry ketone. However, the studies are very small and do not show much hope for either of these products being able to help with weight loss.
The Bottom Line
At first we were looking forward to our RevLabs review, hoping that there would be something more to it than fat ingredients. However, because of the price of the supplement and the lack of information about exactly how much of the green coffee bean extract or raspberry ketones are present in either of the two formulas. We cannot recommend this product.
If If you are looking to lose some weight, we suggest purchasing a supplement that gives you clinically proven doses of safe and effective ingredients at an affordable price you get true value.
One of the best products we've seen so far in 2015 is Leptigen. It is made with a unique blend of four clinically proven ingredients known to support metabolism and increased fat burning power. As we researched, we could not find negative mention of the product or side effects, which tells us users are seeing good results.
We're thrilled to see the makers of Leptigen are so confident in their product they're giving new customers a special trial offer, which is always a good sign.