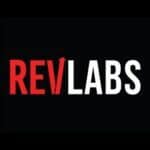 RevLabs employees, have you ever taken your own products? We decided to do one of our in-depth reviews, to take a closer look at the ingredients, side effects, customer service and scientific research. We went on to scour hundreds of user experiences from all over the internet. Then, we summarized and refined it all to give you the information you need.
What You Need to Know
Firstly, RevLabs is a nutrition and supplement company that specializes in body altering products. All natural weight-loss formulas are available, including green coffee bean extracts and raspberry ketones. The official website does not even provide dosage instructions. There is a tab for customer reviews, but none are available. If you do choose to give it a try, it is portable.
The official website for this company indicates it was founded in 2012, meaning it is relatively new to the industry. We like that you can buy their products from a number of online retailers, but read on…
Fad Ingredients – "Don't Work?"
The first issue we came across with RevLabs ingredients is that they are not necessarily clinically proven to assist with weight-loss. "We tend to shy customers away from the supplements that are based purely on fads," says our Research Editor. "Without an appropriate amount of support for their effectiveness, how can a company make verifiable claims?"
"Tried this and controlled diet for a month, very little result. Controlled and took time to go to gym a month, 7 lbs. I took a pill form before, great results. This doesn't work," said one user.
"I have been on this product since January and I weigh the same if not more due to an increase in muscle mass," claims another.
Scroll below for one of the best products we've seen over the last year.
Price – "Buyer Beware"
The green coffee bean extract supplement is priced at $69.99 for 60 caplets. We assume you take two at a time, so this is a 30-day supply. However, if you are supposed to take two doses per day, this will only cover two weeks, meaning you will be spending at least $70 if not $140 per month.
One user said, "Waste of money.. Don't waste your time. Don't believe the hype.."
"I have not seen the results I want out of an expensive product like this," explains another.
Our research indicates that if there's part of a program that even a little bit off, like fad ingredients in place of proven ones, the chances of achieving success over the long term are small. If RevLabs does not offer up clinical proof, then that's when we raise the red flag.
The Science – "Any Proof?"
There have been some limited studies on green bean coffee extract and raspberry ketones. However, they are very small and do not show much hope for either of these products being able to help with weight-loss. At DietSpotlight, we look to science as the foundation for our support. In the case of RevLabs, there's nothing there.
The Bottom Line – Do RevLabs Work?
So, should be put RevLabs on the must-have list? At first we were looking forward to our RevLabs research, hoping that there would be something more to it than fad ingredients. However, because of the price of the supplement and the lack of clinical support, we have doubts about recommending this line. We're also concerned about the negative reviews from dieters who've seen on results.
If you are looking to lose some weight, we suggest purchasing a supplement that gives you clinically proven doses of safe and effective ingredients that is supported by positive customer reviews and offered at a great price.
Among the best products we've seen in 2016 is one called Leptigen. It is made with a unique blend of four scientifically proven ingredients known to help support metabolism and increase fat burning power. We could not find any mention of harmful side effects, but dieters are happy to share experiences of great results.
We found it was with a show of confidence that the makers of Leptigen are offering a Special Trial Offer, which is always a good sign.