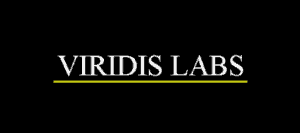 The results of my research into Viridis Labs were somewhat surprising. We did one of our in-depth reviews, scrutinizing the ingredients, side effects, clinical studies and level of customer-service quality. We also took the time to read hundreds of user comments and remarks from all over the web. At last, we summed up all of the facts and details to give you the bottom line.
What is Viridis Labs?
First of all, Viridis Labs is a supplement company that makes a weight-loss formula called Ephedra 5. It contains ingredients such as yohimbine hcl, caffeine anhydrous, octopamine, green tea extract, quercetin and ephedra viridis. This diet product is boasted as clinically proven and powerful. It is claimed to boost metabolism, increase thermogenesis, elevate energy levels, and help you get rid of unwanted pounds. No special diet or exercise is required. One capsule is a serving, which is taken 30 minutes prior to meals.
We are not sure when Viridis Labs was founded. However, the Ephedra 5 weight-loss supplement they offer is said to be legal in the United States. No prescription is required to obtain this diet formula. Furthermore, both women and men can use this product to help promote weight reduction, but read on…
Questionable Ingredients – "Is It Safe?"
The first concern we have is with Viridis Labs ingredients. According to our Research Editor, "The Ephedra 5 diet supplement contains a banned substance called ephedra or ma huang. This herb has been linked to side effects and health problems."
According to WebMD, "Ephedra can cause severe life-threatening or disabling conditions in some people. Ephedra use is linked to high blood pressure, heart attacks, muscle disorders, seizures, strokes, irregular heartbeat, loss of consciousness, and death."
Then again, one customer stated, "Helps boost my metabolism. I do think it helps you lose weight."
Another posted, "This stuff is intense. If you can get past the Viridis Labs side effects, it works."
Scroll below for one of the best products we've seen over the last year.
Discontinued Products – "No Longer Available"
Another issue is discontinued products. From what we gathered, Ephedra 5 has been taken off the market. One customer stated, "Viridis Labs product is no longer sold. Can't even find a website for this brand anymore."
On the other hand, a different person posted, "Tried Ephedra 5 in the past. This stuff will help you lose some pounds."
"Used Ephedra 5 from Viridis Labs. It killed my hunger, but definitely caused some adverse effects," commented another.
Our research has shown if there is some particular part of a diet pill or weight-loss supplement that is especially troublesome (questionable ingredients, discontinued products, side effects) the odds of real results that last are not good. This means if Viridis Labs products do in fact cause adverse reactions in a lot of people, this could be a serious problem.
The Science – "Any?"
Well, first off, there are some studies that show ephedra can help with weight-loss. It essentially increases thermogenesis so more calories are burned. However, this substance has been banned in the U.S., because it can lead to adverse effects. Therefore it's not really worth the headache. There are safer diet supplements to consider.
The Bottom Line – Does Viridis Labs Work?
Now the moment you've been waiting for. Here is our bottom line on Viridis Labs weight-loss products. To begin, we like that these supplements are sold online and no prescription is needed. We also appreciate that these products are easy to use anywhere. But we have some serious reservations about these diet formulas because of the ingredients they contain. Also, we're concerned about the potential side effects.
If you'd like to drop more pounds, then we advise you to choose a product that does not contain any dangerous substances, will not lead to any unpleasant adverse effects and is easy to purchase online at any time.
Among the best products we've seen in 2016 is one called Leptigen. Its formula is a proprietary blend of four potent ingredients, which have been shown in published clinical research to help accelerate fat loss and spark metabolism. There are no discouraging user reviews, and the comments we found around the web express people are seeing great results.
The makers of Leptigen are so positive about their product they're offering a Special Trial Offer, which is uncommon.