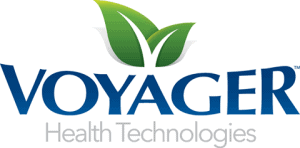 In the weeks that led to this review, I figured out whether Voyager Health Technologies products actually work. We did one of our in-depth investigations, scrutinizing the side effects, ingredients, clinical studies and overall customer care. Plus we looked at hundreds of customer comments and user reviews we found online. Lastly, we compressed all of the facts and feedback we discovered to give you the bottom line.
What You Need To Know
Voyager Health Technologies is a supplement brand that offers two different products that we're aware of. These are V3+ Ultimate Weight Loss and V3 capsules. These supplements are claimed to boost metabolism, reduce appetite and increase energy levels. The key ingredients used in V3 are; 1,3-Dimethylamylamine, 5HTP, Chocamine, Cinnamon, Green Tea, Dark Cocoa Powder, B-Phenylethylamine, Zinc, Chromium and B Vitamins. These supplements are available online for around $50 per bottle. V3 should be taken each morning and afternoon on an empty stomach (with eight ounces of water).
Voyager Health Technologies was started in 2010. These supplements contain some natural ingredients and they are easy to find on dealer websites such as Amazon, but read on…
Unsafe Ingredients – Something to Consider?
"V3, which is a product from Voyager Health Technologies, contains unsafe ingredients such as 1,3-Dimethylamylamine. According to WebMD, this substance is likely unsafe and can lead to rapid heartbeat, elevated blood pressure and increased risk of stroke and heart attack," says our Research Editor.
One customer revealed, "Don't like the way V3 makes me feel. I won't take this again."
Another user commented, "This product was nasty and made me sick to my stomach."
Scroll below for one of the best products we've seen over the last year.
Customer Complaints – Another Concern
We found a number of negative user reviews posted online for Voyager Health Technologies products. One user stated, "This was just another gimmick. It didn't work."
"Started taking these and I see NOTHING! Sucks that I spent all that money for nothing!," said another customer.
According to the research we've done over the years, if there is some facet of a diet program or product that is especially concerning or bothersome (unsafe ingredients, too many customer complaints, poor BBB rating) the likelihood of long-term success is slim. In other words, if Voyager Health Technologies products do lead to a high number of customer complaints, this could be a major dilemma.
The Science – Any?
We were unable to find any real scientific research or studies that back up Voyager Health Technologies supplements and their claims about weight loss. We at DietSpotlight need to see some published research that supports the diet product and the ingredients it contains.
The Bottom Line: Does Voyager Health Technologies Work?
Now the moment you've been waiting for: our bottom line on Voyager Health Technologies. Well, we appreciate that these diet products contain some natural plant extracts and they are easy to purchase on dealer websites such as Amazon. But we have some issues with Voyager Health Technologies supplements because they are not backed  by any scientific research or clinical studies. Moreover, we're concerned about the unsafe ingredients used and the customer complaints we found on the web.
If you'd like to shed some serious weight, then we suggest you find a diet product that is backed by real clinical research, does not contain any unsafe ingredients and is supported by all kinds of encouraging customer reviews.
Among the best products we've seen in 2016 is one called Leptigen. This supplement contains four potent ingredients, which have been shown in documented clinical research to help improve fat loss and kick-start metabolism. Also, we can't find any negative feedback about harmful side effects and customer comments on the internet express people are seeing great results.
The makers of Leptigen are so certain of their product they're offering a Special Trial Offer, which is a good sign.