Coke Energy Review

- 12 Things You Need to Know
Coke Energy – Should you be drinking a soda enhanced with caffeine, B vitamins, and guarana? Our team did the research into this drink's ingredients, claimed benefits, and more to see if this is the best energy drink for you.
Coke Energy can be purchased through their Official Site.
Overview
What is Coke Energy?
Coke Energy is an energy drink that combines common stimulating ingredients with Coca-Cola. Apparently, the product was created to provide users with the energy they want and the taste they love in one drink.
Coke Energy primarily uses guarana, b vitamins, and caffeine to enhance the drink. Before digging deeper into the product though, let's take a quick look at what the research says:
Current Neuropharmacology – Caffeine may be able to improve concentration and memory.
PLOS One – One study sound that guarana seeds were able to provide more stimulation that caffeine by itself.
Nutrients – Research shows B vitamins may be able to protect brain health.
Coke Energy Competitors
Who Makes Coke Energy?
Coke Energy is manufactured and sold by The Coca-Cola Company.
The company was first created on May 8, 1886, when the first original Coca-Cola was served in Atlanta, Georgia. Apparently, the company made its first big move toward being a "total beverage company" in 1960 when they acquired the Minute Maid brand.
Now, the Coca-Cola company owns more than 500 brands, sells its products in more than 200 countries, and employs 700,000+ individuals.
Some of the company's other popular brands include:
Sprite
Fanta
Fresca
Barq's Root Beer
Vitamin Water
Dasani
Smartwater
Powerade
Fuze Tea
Honest Tea
Fairlife
Peace Tea
Coke Energy Customer Service
Individuals can contact the Coca-Cola customer service department by phone:
Consumer Care: 1-800-520-2653
Coca-Cola Store: 1-800-557-4616
The company also has multiple Coca-Cola locations:
Atlanta: 121 Baker Street NW, Atlanta, GA 30313
Las Vegas: 3785 S Las Vegas Blvd, Las Vegas, Nevada 89109
Orlando: 1512 E Buena Vista Dr., Orlando, Florida 32830
You can also submit a contact form on the Coca-Cola website.
Scroll below for one of the best products we've seen over the last year.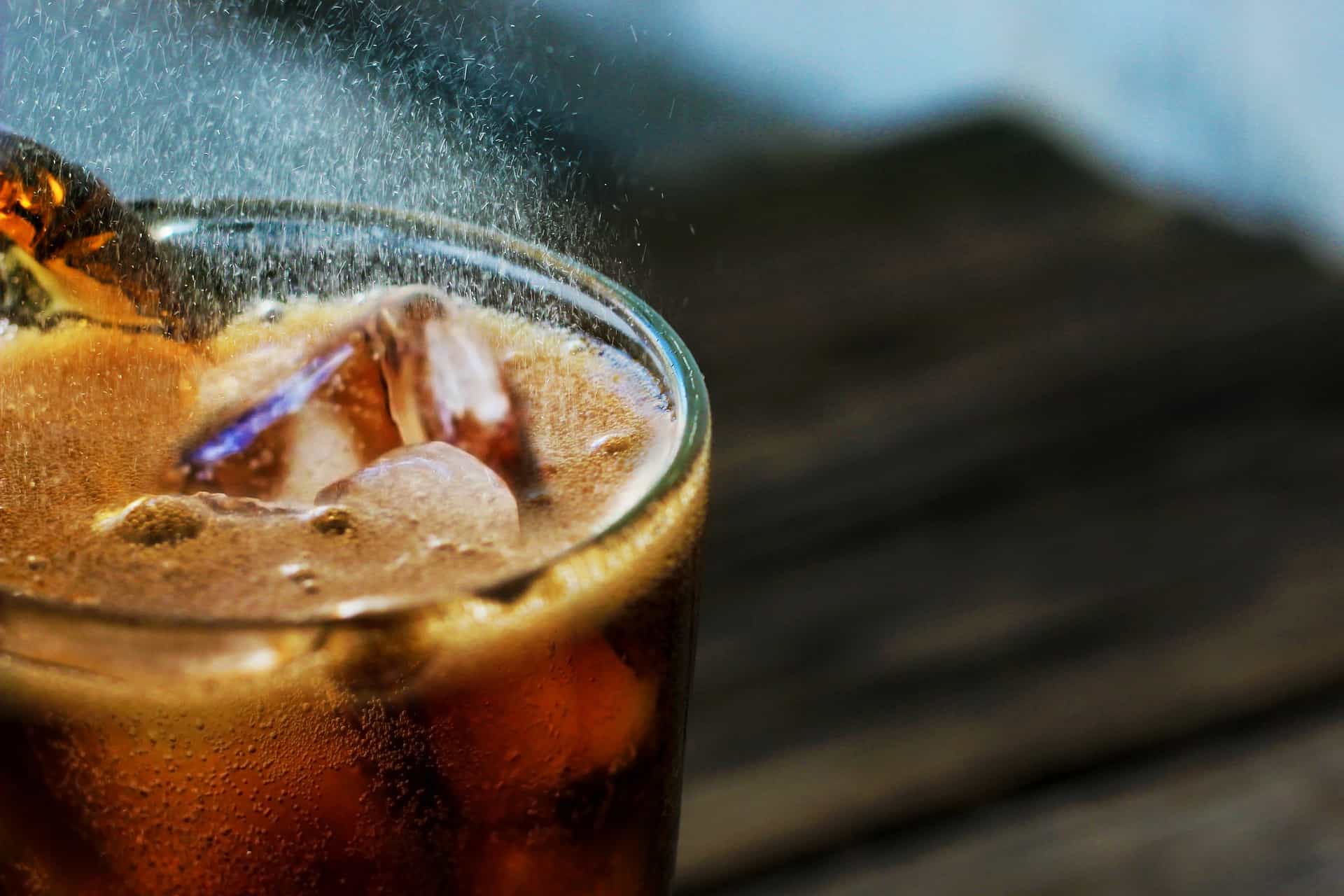 Claims
Coke Energy Claims
Coke Energy claims their drink can give you the benefits of an energy drink with the classic taste of Coca-Cola.
Unlike other energy drinks that are geared toward athletes, individuals who regularly exercise, or people with high-paced jobs, Coke Energy claims to be a great addition to everyday life.
Ingredients
Coke Energy Ingredients
According to the product label, Coke Energy ingredients include:
Carbonated Water
High Fructose Corn Syrup
Glucose
Caffeine
Guarana Extract
Citric Acid
Natural Flavors
Vitamin B3
Vitamin B6
The drink notes that it contains ingredients sourced from genetically engineered crops, meaning the ingredients do not come from natural derived sources. Additionally, each can contains 114 mg of caffeine.
The Coke Energy Zero Sugar products do not contain corn syrup or glucose.
Details on Ingredients
Let's take a closer look at the key ingredients in Coke Energy.
Caffeine
Caffeine is an extremely common compound found in everything from coffees and teas to supplements and health foods.
According to the National Center for Biotechnology Information, "Upon ingestion, caffeine binds to adenosine receptors in the central nervous system (CNS), which inhibits adenosine binding." In other words, caffeine stimulates the CNS, making it a popular addition to energy drinks.
Guarana Extract
According to Medicines, guarana, specifically guarana seeds, is popular due to its claimed benefits of boosted stimulation.
However, most of its recorded benefits are due to it acting as an antioxidant. As such, guarana can have some "anti-aging" properties.
Vitamin B3
Vitamin B3, also known as niacin, is one of the vitamins found in the B complex. According to Stat Pearls, it can be found in foods like eggs, yeast, seeds, fish, and whole-grain cereals.
In the body, the vitamin works with cell metabolism, but it is often taken in supplement form to boost energy levels.
Vitamin B6
Vitamin B6 focuses on enzyme reactions and the protein metabolism in the body, according to the National Institutes of Health Office of Dietary Supplements. For this reason, it is believed to have a positive effect on energy.
Coke Energy Taste
Coke Energy comes in multiple flavors, including:
Coke Energy
Coke Energy Zero Sugar
Coke Energy Cherry
Coke Energy Cherry Zero Sugar
According to reviews, the Coke Energy taste is compared to an "energy drink trying to taste like a soda." Compared to the classic Coca-Cola soda, this drink has more carbonation and an "herby" taste that one might find with Redbull or Monster.
Weight Loss
Coke Energy and Weight Loss
Coke Energy does not claim to help aid in weight loss, but instead only focuses on boosting energy. However, that doesn't stop some individuals from using these products to try and lose weight.
Per the South Dakota Department of Health, energy drinks are commonly packed with calories, so it may be best to find other ways to boost energy during a weight loss journey.
Additionally, the Journal of American College of Health found that energy drink consumption was often associated with unhealthy weight loss behaviors.
Side Effects
Coke Energy Side Effects
There isn't a mention of side effects on the official website or reviews. However, some of the ingredients in this formula may cause side effects.
According to the FDA, consuming too much caffeine may cause nausea and headaches. On the other hand, guarana may cause stomach irritation, nausea, increased blood pressure, agitation, and even vomiting.
Research on energy drinks isn't favorable, either. Studies show that consuming energy drinks regularly can cause some serious side effects, especially when consumed alongside alcohol or other caffeinated substances.
According to a study published in the International Journal of Health Sciences, "It is concluded that although energy [drinks] may have beneficial effects on physical performance, these products also have possible detrimental health consequences."
How to Use Coke Energy
Coke Energy only comes in a can. You can simply drink one when you need it most during the day.
Since the product contains caffeine, it is best not to consume the drink less than 4 hours before going to sleep.
Cost and Where to Buy
Coke Energy is available in most grocery stores, convenience stores, and some online retailers. These include:
Walmart
Dollar General
Amazon
Sam's CLub
Publix
Kroger
There is a store locator on the official website so individuals can find where to purchase the drink near them.
Depending on where you purchase the product, a single can of Coke Energy can cost anywhere between $1 – $3.
On Amazon, individuals can purchase a 24-pack of the drink for $39.98. The same pack is available from Sam's Club for the same price.
Pros and Cons
Pros and Cons
Now that we've gone over the product as a whole, what are some pros and cons?
Pros
There are Zero Sugar options available.
Ingredients may cause a temporary boost in energy.
Cons
Some people may be sensitive to caffeine.
Some products contain high fructose corn syrup.
Energy drinks are not always the healthiest option.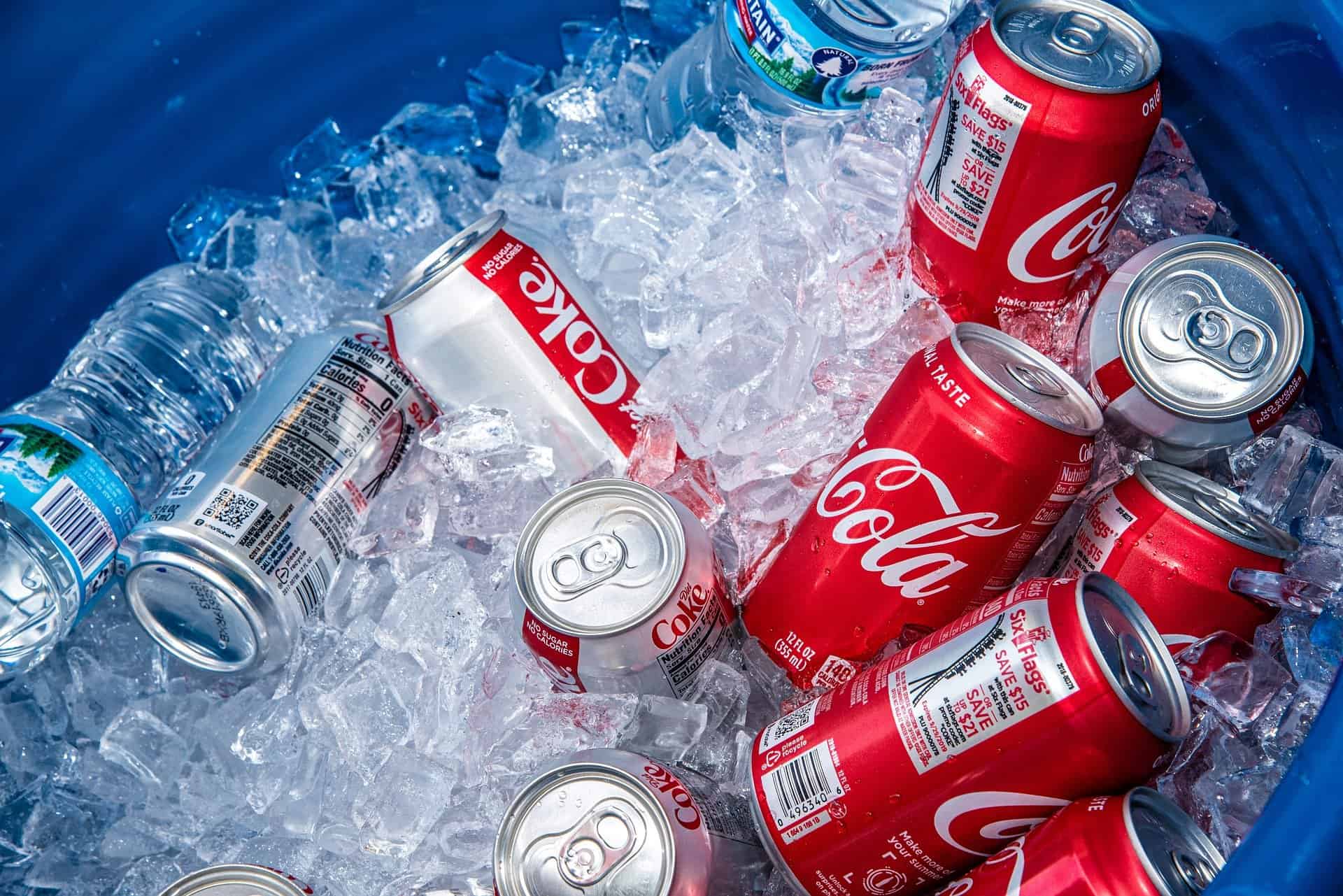 Bottom Line
The Bottom Line on Coke Energy Results
So, is Coke Energy worth your money? Although there are zero sugar options and some of the ingredients in this drink can cause a temporary boost in energy, this may not be the healthiest energy boost. Some of the products contain high fructose corn syrup, while others may be sensitive to the caffeine in the drink.
Additionally, ample research shows energy drinks may not be the healthiest option, especially when consumed regularly. If you want to naturally boost energy levels, you may want to consider other options – perhaps a healthy lifestyle programs than can help you make healthier habits.
One of the best programs we have seen is one called Noom. This program works to individualize your weight-loss guidance by providing personalized meal plans, human coaches, fitness tracking tools, extensive food logging, and more.
For a limited time, we're offering all Dietspotlight readers a free trial offer of Noom.
Learn More About Noom »