DietBet Review

- 11 Things You Need to Know
DietBet is a website created for people to bet money that they will lose 4% of their total body weight. They say you can make money while losing weight. To make money with DietBet, you have to actually lose a certain amount of weight in a certain period of time, but they set the bar pretty high.
Because everyone's weight loss rate is different, there are some doubts about how possible it is to earn money through DietBet. Our research team looked at the conditions and rules of DietBet to see if the risk is worth it. Here's a summary of what they discovered.
DietBet can be purchased through their Official Site.
Overview
What is DietBet?
Dietbet is a weight loss game allowing dieters to bet on their weight loss. While the primary motivation is weight loss, you also have the opportunity to win money.
While the amount of each bet varies, most DietBets center around dieters losing about 4 percent of their body weight in a given amount of time. Let's take a quick look at the research before we go on.
Journal of Applied Behavior Analysis – Though asking users to deposit their own money to win back when they lose weight may seem a little offputting, the process has been shown to be effective.
The Psychological Record – "Although incentive-based treatments can promote a range of health-related outcomes, including smoking cessation and weight loss, researchers have found that they have poor acceptability under some conditions."
European Journal of Sport Science – In other research, when study participants were given the option to earn money for themselves or charity, they tended to exercise twice as long as participants who were only told about the health benefits of the exercise.
How Did DietBet Start?
DietBet started in 2013, thanks to Founder and CEO Jamie Rosen.
After seeing some friends compete towards a weight-loss milestone, he found out that what pushed people towards a goal was the motivation and eagerness to prove themselves.
Also, he found a way to improve motivation even more by adding money into the equation.
He created DietBet and launched it in 2013 and has since helped millions of people improve their lifestyles by adding more importance to physical activity.
It requires users to bet on themselves with a specific goal, whether it is to lose a particular number of pounds or lose a specific percentage of body fat.
According to various DietBet reviews, one of the reasons DietBet works is that it "sparks" a dieter's competitive nature.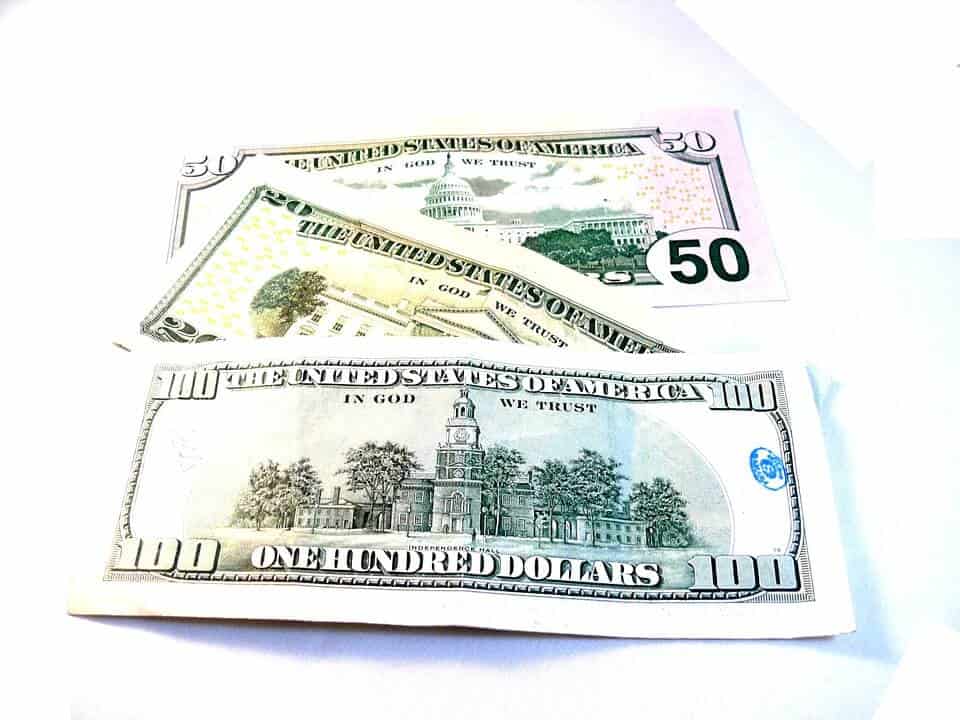 Scroll below for one of the best products we've seen over the last year.
How Does DietBet Work?
There are three types of DietBets, according to JMIR Serious Games. 
Kickstarter
The Kickstarter is a DietBet where you're looking to lose 4 percent of your body weight in four weeks.
Transformer
The Transformer is a DietBet where you're looking to lose 10 percent of your body weight in six months.
Maintainer
The Maintainer is a long-term DietBet. This goal is designed for those wanting to keep weight loss for 12 months.
DietBet also involves a five-step process, according to Brown Medical School.
Join
You'll need to create an account and choose your game or start your own game.
Weigh-In
Two days before starting your DietBet, you'll weigh-in.
The weight-in process involves taking two pictures where you'll follow specific guidelines.
When you weigh-in, you'll write your weigh-in word near your scale.
This acts as a time-stamp and ensures accuracy.
Once your weigh-in is approved, you'll move to the next step.
Play
This is where you'll follow the directions of the DietBet.
You can use the official website or the mobile DietBet app to enter photos, receive weight-loss tips, and post comments.
Weigh-Out
When you've reached the end of your DietBet, it's time to weigh-out.
You'll have 48 hours after the final day to weigh yourself.
The company recommends weighing yourself, even if you didn't win the DietBet.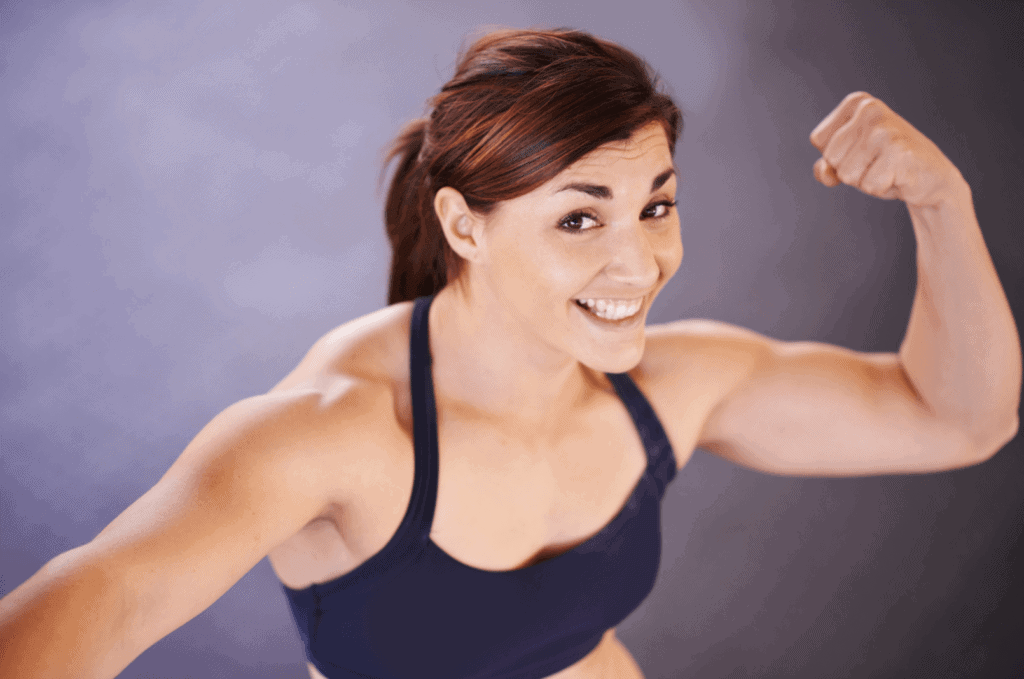 Win
This is what you were looking for when you started. If you were the only one to reach the goal, you'd win the pot.
If you and others reached the goal, you'd share the post.
At the end of the bet, after you've submitted your final weigh-in, you should receive an email letting you know that you're one of the winners if you've successfully met your goal. After all the winner's weights have been finalized, you'll get another message letting you know what your total DietBet winnings are for that bet. Hopefully, you'll have earned back what you put in plus more!
You can request a payout via Paypal at the end of the bet. Keep in mind that DietBet does take some fees from your winnings. They will take between 10 and 25 percent just depending on how much is at stake. The fees are the highest for the smaller bets.
Side Effects
DietBet Side Effects
DietBet, as a program, doesn't have any physical side effects people can suffer from when using it.
But, as it is a program that works in a social environment, psychological effects can affect people that could affect their lives exponentially.
Among the side effects of using DietBet, we can find:
Over-exercising
An excessive cut of calories
The wrong choice of diets
Intake of questionable diet supplements or pills
Loss of money
Most of these effects happen due to people's necessity to get short-term rewards since that is what the program promotes.
However, it's driven by motivation, whether it's personal or financial.
Benefits & Results
What We Liked About DietBet
While there's a chance that some may cheat during the DietBet process, there are multiple things we liked about Dietbet.
What we liked about the program was: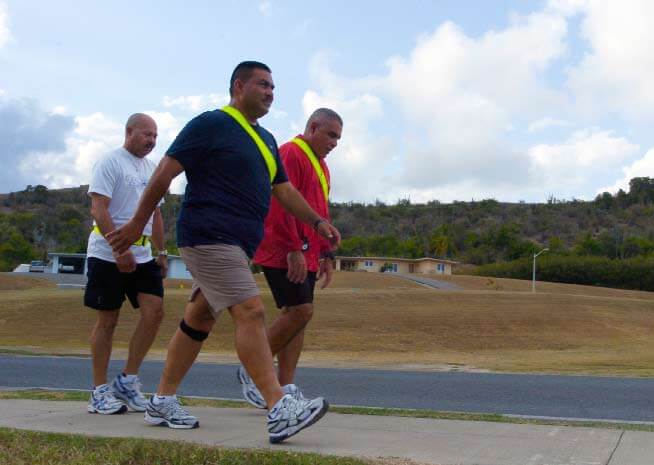 Fun
It was fun to use, especially for its DietBet payout option, allowing users to get money to reach their goals.
Also, it was great to imagine other people being supportive thanks to its social media platform.
Interactive
Not only does it help people maintain motivation, but it also gives a lot of tips, tricks, and other additional help to any person in search of a better lifestyle wants.
It sends daily emails to users, so they need to check them regularly to see what the program offers.
Also, each member can interact with other members by commenting, pushing others up, and more.
Easy
There was no difficulty in using the DietBet website, and the DietBet rules made it more accessible.
Each program demands users to meet a specific goal, and after that, the participant only has to take a photo of themselves with minimum clothes and to show the face.
This takes around 5 minutes to do, making it easy and fast.
However, for the workouts, the difficulty can increase, especially when it comes to achieving specific goals.
Fast
People who use DietBet like Shay Carl, for example, have received outstanding benefits in just a few weeks.
Thanks to how DietBet works, users can receive all the expected results in weeks.
Most people who lost the highest amount of weight have maintained their motivation for six months and more.
DietBet Alternatives
If you find that you don't like DietBet, you will like the other sites like DietBet, which offer excellent results.
HealthyWage
One of the most similar and well-made programs like DietBet is HealthyWage.
When you compare DietBet vs. HealthyWage, you see that the latter was founded almost four years before DietBet, yet it is a lot less known and has moved a lot less money.
As you see, both work with the same idea of giving money to people to help them move more.
HealthyWage, however, comes with more instructions and doesn't offer the same type of social media platform as DietBet does.
So, in a battle between DietBet and HealthyWage, DietBet comes out as the winner without problems.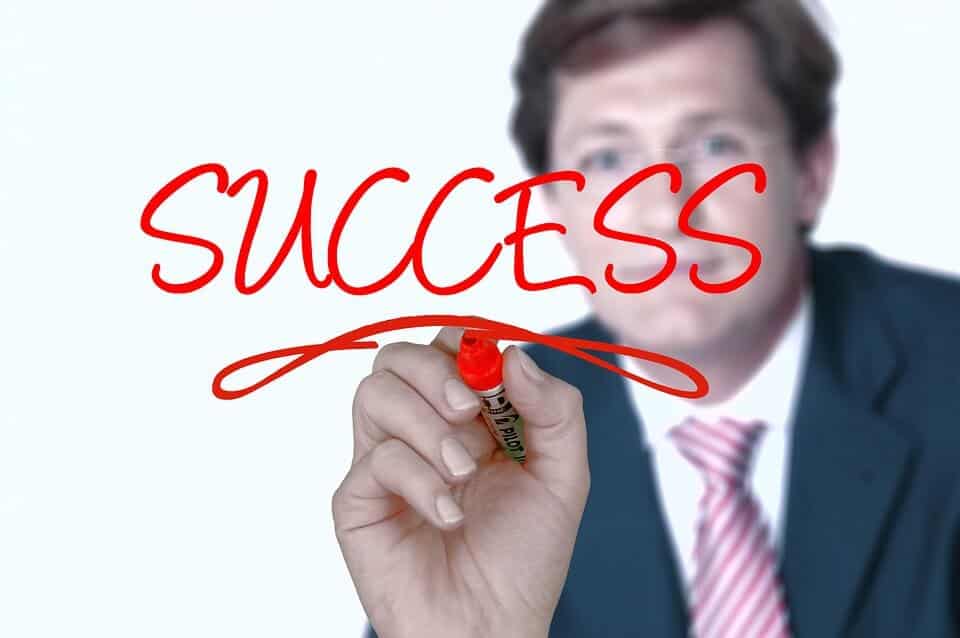 Coachto5K
But if you want to know about another great option, you can find CouchTo5k, a fitness app that helps users improve their endurance and performance on jogging and running activities.
It is not like HealthyWage or DietBet, as it doesn't offer money as an incentive to people who use it, yet it is one of the most effective and well-known fitness app out there.
It pushes people to start a 3-day routine a week for eight weeks; then it starts giving more demanding and hard challenges for those who use it consistently.
An incredible choice can be Stickk, an app that obliges participants to sign a commitment contract as soon as they sign up.
However, this app is not only for weight loss or physical improvement, but it also allows people to choose challenges like quitting smoking, maintaining a clean kitchen, or even just getting out more.
Participants can bet on their challenges and then decide who gets their money, whether it is a family member, a friend, or charity.
Lastly, we have Carrot Rewards, not a physical improvement app, but a fascinating way to improve healthy behaviors, including getting a flu shot, eating better, going on a daily walk, and so on.
This app rewards each participant with loyalty points on other companies like Aeroplane Miles, Petro-Points, and SCENE, which they can later exchange for real prizes. It only works in Canada, unfortunately.
There are other sites like DietBet you can enjoy. According to JAMA, they all offer similar motivation boosters and can help you improve your overall physical look and performance.
Research Studies
DietBet Research Studies
Even though DietBet is a website that helps people improve their lives by pushing them to exercise healthily, it has been the subject of some scientific research to prove its validity and effectiveness as a wellness program and prove that the way it works helps people.
One study published in Healthcare Policy found that financial incentives were good for short-term success, but not necessarily long-term ones.
Another research study by academics Kevin G. Volpp, Leslie K John, Andrea B Troxel, Laurie Norton, Jennifer Fassbender, and George Loewenstein, named "A randomized controlled trial of financial incentives for weight loss," concluded that behavioral economics (DietBet program base) has significant effects in reducing people's weight with incentives.
Lastly, we have a study made by Tricia Leahey, Ph.D., and Jamie Rosen, AB, primarily designed to provide validity to how DietBet worked.
The study was named "DietBet: A Web-Based Program that Uses Social Gaming and Financial Incentives to Promote Weight Loss," concluded that in a short-term period of just four weeks, thousands of people reached their goals of losing weight.
This worked as an incentive to do further research on whether a program with a more long-term goal could significantly improve these results.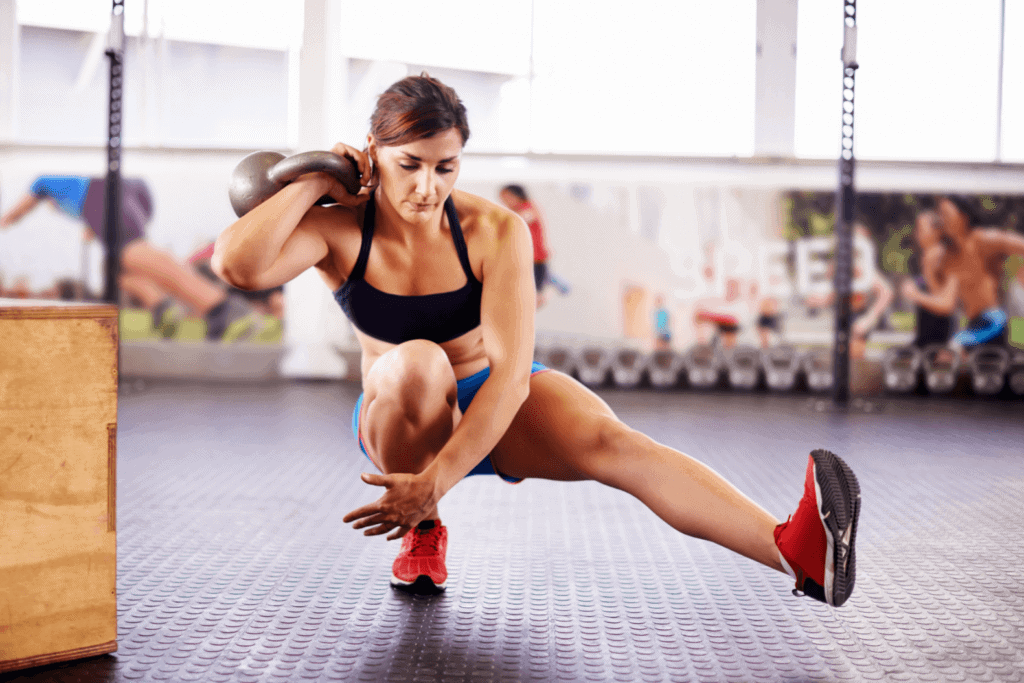 DietBet Reviews
DietBet is a scam, while others believe that the DietBet rules are just too hard to follow. Others prefer different sites or are not huge fans of the "commercial weight-loss" idea at all.
However, there are hundreds of testimonials from people who have used DietBet and liked it.
Some of these can be found on the DietBet website.
Sites like DietBet.com are great because they provide a fun way to get started in fitness and eating better. The competition and risk of putting your money on the line make it pretty emotionally engaging (which is a double-edged sword, as you'll see in a minute).
The biggest problem is for such a short-term sprint; most people will use "weight" methods that are dangerous. Crash dieting is not good for the body in the short or long term.
Massive cutting of calories.
Over-exercising with no rest.
Fad diets and fad programs.
Final Thoughts On DietBet
After a few weeks of exercising and pushing the limits using the program, it can be said that DietBet is an excellent way to lose weight and induce a healthy lifestyle without having to spend lots of money.
It is fun, interactive, easy to use, and faster than other programs.
Thanks to the massive number of reviews and testimonials, it presents competition for other weight-loss programs.
In this case, DietBet offers unique benefits and results, and thanks to its easy-to-use platform, practically everyone can use it by betting a little money on themselves.
However, the program is not exempt from side effects. Many people may eventually suffer bad experiences and obtain bad habits due to the short-term goal mindset it establishes with people.
This could eventually become a highly dangerous effect.
But overall, it is an excellent way to lose weight, despite the necessity of having to use little of your money.
However, experts recommend using the program alongside a healthy diet and maybe even supplements to improve physical efficiency and more.
A new study published in the Annals of Internal Medicine found that when employees competed to lose weight as a group, they lost up to three times more weight than those who received individual incentives to take pounds off.
The study involved obese employees at the Children's Hospital of Philadelphia.
After six months, the group-incentive participants had lost more weight than the individual-incentive participants and the control group.
DietBet, a social gaming website, reached nearly 40,000 individuals in just seven months and produced excellent 4-week weight loss results. Given its reach and potential public health impact, future research may consider examining whether a longer program promotes additional weight loss.
The average amount won was US $58.79 (SD US $34.90) (net earnings–US $29.00, SD US $16.43). Game winners lost an average of 4.9% (SD 1.0%) of initial body weight. A total of 30.68% of winners (n=5268) achieved a 5% or clinically meaningful weight loss.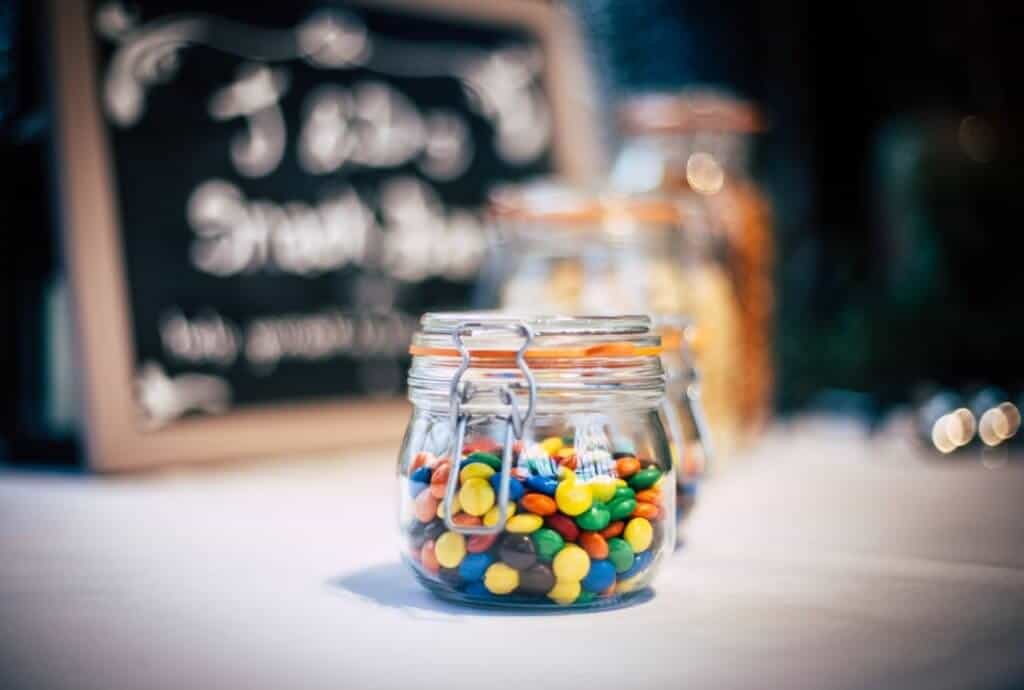 Wouldn't It Be Easy To Cheat at DietBet Game?
The folks at DietBet have all the bases covered, and with over four years of managing the online game, know how to spot a fraud, as they state via the official website.
"We take the possibility of cheating very seriously and have a comprehensive and structured process in place to prevent it.
The weigh-in process described above helps ensure that people do not reuse old photos or have somebody else weigh-in for them, while the human review of each weigh-in provides an additional layer of security. Our referees have played in DietBet games themselves and know-how to look out for red flags that an automated system would miss.
Given that these are weight loss competitions with real money on the line, we have a zero-tolerance policy when it comes to cheating."
What Users Are Saying
What Users Are Saying
"Fun way to hold you accountable while you lose weight. Excellent customer service."
"I had been using diet bet for a while. However this bet the push notifications didn't work at all and I never was notified for when to weigh in. I missed my final weigh in by 4 hours. I was 3lbs under the goal. It would have been physically impossible to lose 3 lbs in 4 hours. They wouldn't honor my bet. After all my hard work, to lose my money because their app wasn't working properly is the most infuriating experience you could imagine. I will never do another diet bet again as long as I live."
"It was very simple. I joined a bet and submitted my initial pictures. After 4 weeks I submitted my final weigh in pictures and will be making some money!"
Bottom Line
The Bottom Line on DietBet
Now the moment you've been waiting for. This is our bottom line in this diet betting game. To begin, we appreciate that there are no significant DietBet side effects to worry about. Furthermore, this weight-loss game is easy for everyone to access online. But we have some doubts about it because science doesn't address long-term results.
If you want to lose those pounds, there's a weight-loss program out there backed by clinical research, does not break your bank account, and supported by positive user reviews.
Among the best programs we've seen this year is one called Noom. It offers everything you need to start making healthier choices and lose extra weight, like human coaching, personalized meal plans, and extensive food tracking.
The makers of Noom are so excited about the weight-loss app that they're offering a free trial offer to all Dietspotlight readers, which is very reassuring.
Learn More About Noom »