Fenphedra Review

- 14 Things You Need to Know
Fenphedra is a weight loss product that is supposed to help you lose weight fast and keep you from getting hungry in the first place. The makers of Fenphedra claim that it can increase energy levels, boost metabolism and raise the production of naturally-occurring heat in the body that can aid in the burning of fat. The research behind its creation sounds legitimate and promising, but is it a safe and effective option for weight loss?
Some of the reported issues with Fenphedra have included insomnia, very rapid weight loss, and irritability. Our research team has conducted extensive research to determine the safety and usefulness of Fenphedra as a tool for real weight loss. Here is what we have found to keep you informed and safe.
Fenphedra can be purchased through their Official Site.
Overview
What is Fenphedra?
Fenphedra claims to be a powerful weight loss supplement that quickly burns down fat and provides an explosive amount of energy to users.
It also says it suppresses cravings, burns down fat from even the most difficult body places such as hips and waist and stops fat from being absorbed.
It claims to provide quick weight loss results and helps you to achieve your dream body goals without any effort.
Fenphedra Competitors
How Did Fenphedra Start?
Fenphedra is produced by Utah-based supplement manufacturer called Synergistic Nutritional Compounds, and it was first released in 2010.
Scroll below for one of the best products we've seen over the last year.
Claims
Fenphedra Claims
The manufacturer claims that Fenphedra is a powerful weight loss supplement that quickly trims down stubborn fat in your body. It claims that the product is made with high-quality ingredients that offer promising weight-loss results without any additional effort such as using a workout/fitness program or a dietary plan.
However, fitness and dietary plans can be used with this supplement to maximize benefits.
Ingredients
Fenphedra Ingredients
Fenphedra ingredients include caffeine anhydrous, green tea, garcinia cambogia, and TeaCrine.
Caffeine stimulates your central nervous systems and provides you with a kick start to your day. It makes you stay more awake, alert, and attentive and increases your focus. It provides you with a high metabolism and increases the rate of fat burning. Also, it helps your body release more fat from storage, allowing you to burn these specific calories.
Research also shows that caffeine increases strength. Hence motivating and stimulating you to perform a healthy work out session.
Does Fenphedra Work?
Fenphedra has helped users across the world to achieve their dream body and weight loss goals. Some people who have used this supplement have experienced mind-blowing results, and there are many positive reviews out there. This pill solely works to fight obesity without the need for any additional effort. It increases the overall mental and physical well-being of users.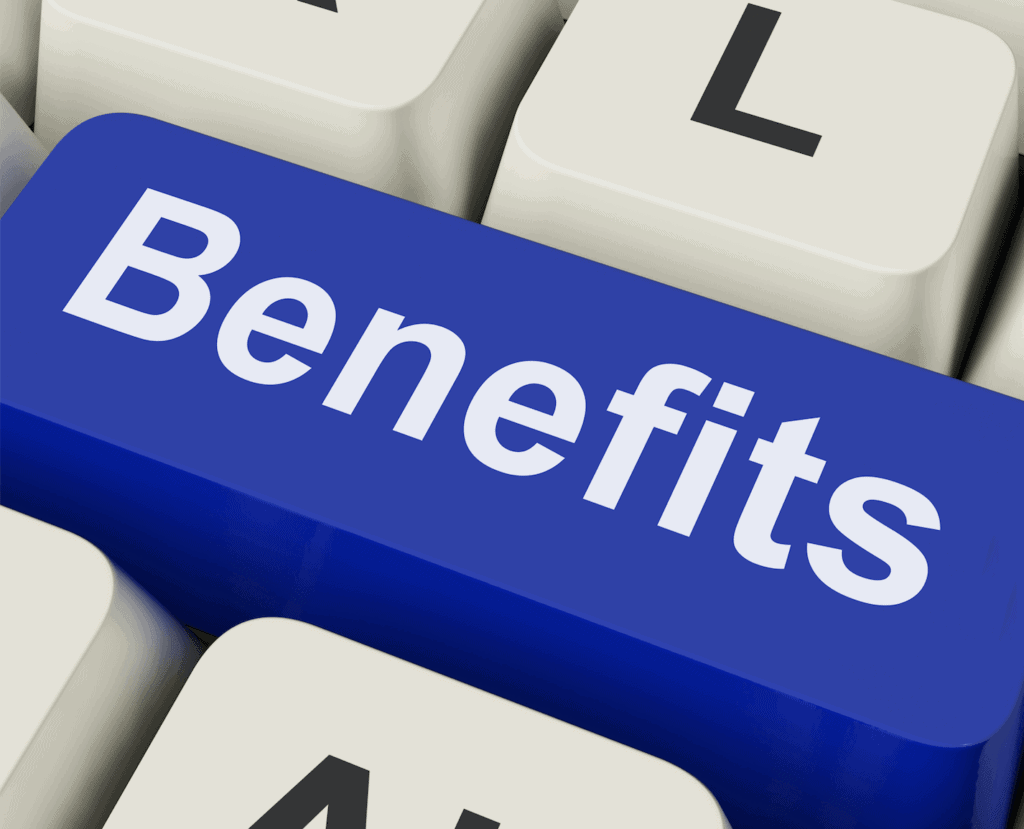 Benefits & Results
Fenphedra Benefits and Results
Fenphedra is a powerful metabolic supplement said to provide users with an explosive amount of energy for heavy workouts and intensive physical activity. It increases the rate of fat burning and suppresses appetite. Claims include reducing body fat sharply and preventing any further building of fat cells. It stimulates users to stay alert, enhances mood,  and improves their overall cognitive health.
It improves their overall athletic productivity and performance without having the urge to eat.
Details on Fenphedra and Weight Loss
Fenphedra can play a vital role in weight loss. It allegedly provides users with high levels of energy by increasing, the rat, of fat burning. It helps boosts muscle performance and puts you in a great mood to perform intense physical activity. It shifts the body towards burning fats instead of glucose.
So, it might aid in weight-loss, increasing metabolism and helping users achieve health and body fitness goals.
Also, it enables you to perform the intense workout and heavy weightlifting for more extended periods of time, without feeling fatigued and tired. It suppresses appetite, so users don't feel hungry even after intense cardio. Hence burning even more even fat and producing quick weight loss results.

Directions
How to Use (Take) Fenphedra
The recommended daily intake of Fenphedra is 2 tablets per day. One should be taken during the morning time and the other during the afternoon.
Side Effects
Potential Fenphedra Side Effects
Some users might experience some unwanted side effects that include:
Very rapid weight loss
A prolonged period of intense, energetic feeling
Euphoric feeling making you feel extremely high
Nausea
Vomiting
Insomnia
Upset Stomach
Heachache
Product Warnings
Fenphedra Product Warnings
Do not take Fenphedra with other weight loss supplements. This may cause more harm than benefit and increase the risk of side effects.
Keep it out of reach of children.
Do not use if seal under cap is torn, broken or missing. Instead, immediately return it and get back a refund.
Do not use it if you are pregnant, nursing or breastfeeding.
Make sure you read the ingredients before consuming it and confirm that you are not allergic to any one of them to experience disappointing results. Avoid using this supplement for longer than six months and stop after you have achieved your weight loss goals.
If you have a medical condition and you are on existing medications, seek your doctor's advice to avoid experiencing unwanted side effects.
Any Fenphedra Lawsuits?
No lawsuits against product Fenphedra have been registered to date.
Fenphedra Alternatives
Phytodren
Phytodren is marketed as a hardcore metabolism booster that promotes quick weight loss by providing users with an explosive amount of energy for workouts. It is made of unique ingredients such as chromium, Irvingia gabonensis, caffeine anhydrous, dicaffeine malate and green coffee bean.
It is claimed to be a fast effecting and 100% safe weight loss supplement that helps boost your energy level while suppressing your appetite.
Some users might experience some unwanted side effects such as irritability, anxiety, sleeplessness, upset stomach, nausea and jitteriness.
Elevate Coffee
Elevate Coffee is an alleged metabolism booster that benefits users by providing the explosive amount of energy, reducing stress, improving clarity, fighting obesity and increasing focus. It stimulates users to perform long hours of extensive physical activity without feeling tired or fatigues, hence increasing their workout performance and productivity.
It is made of unique ingredients such as rich dark roast coffee, espresso coffee, organic cocoa, canola lecithin, green tea, L-Theanine, green coffee bean extract, Kigelia Africana extract, and Caffeine Anhydrous.
Users who have previously experienced allergic reactions after the consumption of caffeine should avoid taking it. It may cause some unwanted side effects such as nervousness, vomiting, diarrhea, insomnia, restlessness, increased heart rate, and dizziness.
Methyldrene Elite
Methyldrene Elite is a fat burning supplement said to provide users with an intense burst of energy, appetite suppression, and fat-burning. It is made of a unique blend of ingredients such as caffeine, white willow bark, ephedra, ginseng, and citrus aurantium.
It works by boosting metabolism and increasing the rate of fat burning in the body. Hence users can perform long hours of a workout without feeling tired, fatigued or hungry. This supplement might cause users some unwanted side effects such as nausea, heart palpitations, anxiety, and mood swings.
Green Tea Fat Burner
Green Tea Fat Burner is a weight loss supplement that comes in a liquid soft-gel form. It works by quickly dissolving in the stomach, which allows it to work quickly. It provides users with maximum strength by boosting thermogenesis, increasing fat oxidation and hence increasing their productivity and efficiency while working out. It enhances mood, quickly burns down fats and increases the lean muscle mass.
It consists of unique nutrients, herbs, and antioxidants that aid in weight loss and help users achieve their dream body goals.
The ingredients of this allegedly all natural product include caffeine, green tea extract, bilberry fruit powder, blueberry extract, European elder fruit powder, grape skin extract, pomegranate fruit powder, eleuthero root, holy basil extract, yerba mate leaf, Schisandra fruit powder, and Asian ginseng root.
It may cause users some minor side effects such as a headache, nausea and upset stomach.
What Users Are Saying
"Wonderful product. I got Fenphedra capsules a couple months ago and they cut fat and appetite right off."
"I didn't see any difference when using it, except it makes me extremely nauseous. But my friend uses it and she loves it and doesn't experience nausea. So I gave the rest of my supply to her. So it definitely does not work for everyone."
"This product was of no good to me. I used it like it said to and exercised and gained weight."
Bottom Line
The Bottom Line on Fenphedra
Is Fenphedra really the "hardcore" supplement you've been looking for? Well, we like that it contains a few natural ingredients and that it seems affordable. Considering there's no connection between this formula and weight-loss, we're hesitant about giving this one the green light. We also have concerns because customers are talking about not seeing results and side effects that aren't pleasant.
You deserve a supplemental program that will help you reach your goals. That's why we suggest going with a weight-loss app backed by science and approved by dieters.
Among the best products we've seen this year is one called Noom. How would you like to combine the power of human coaching and one-on-one personalized support? That's exactly what Noom offers and more.
Also, the makers of Noom are so confident in their weight-loss app, that they're offering a 7-day trial.
Learn More About Noom »