Gardening with Kids for Healthier Children

- 4 Things You Need to Know
Children are naturally curious and like to learn by doing and what's better than playing in the dark?
Working in the garden, children can experience satisfaction that comes from caring from something over time and watching it grow while also learning about healthy eating.
If your child is a picky eater and doesn't like vegetables, you can encourage them through gardening.
Benefits
Benefits of Gardening for Kids
Promotes Healthier Eating
Gardening will encourage your children to eat healthier. Studies have shown that students involved in hands-on school gardening programs developed an increased snacking preference for fruits and vegetables. And when parents take the initiative to get involved in gardening with their kids, the results are even better. These studies show a link between growing food and increase food preparation at home as well as a 40% increase in consumption of fresh produce in adults.
Provides Moderate Exercise
Tasks like digging, raking, and turning compost use a lot of muscles in the body. Depending on the intensity of the activity, you could burn anywhere from 250-500 calories in an hour! Not only this, but the act itself teaches children about the patterns of healthy activity, and keeps them outside and away from a computer screen.
Helps Build Confidence
Gardening helps your children feel more capable, as they realize what they can do when they nurture and grow something from a seed. Encourage them to make choices (ie. is there enough sunlight in this spot?) and journal the experience so they can look back on the journey.
Relieves Stress
Gardening helps kids learn how to relax, and teaches them how to calm themselves. Research shows gardening not only has a calming effect on the brain, but benefits extend far beyond the act of gardening itself, such as a decrease in the stress hormone cortisol even after a recovery period.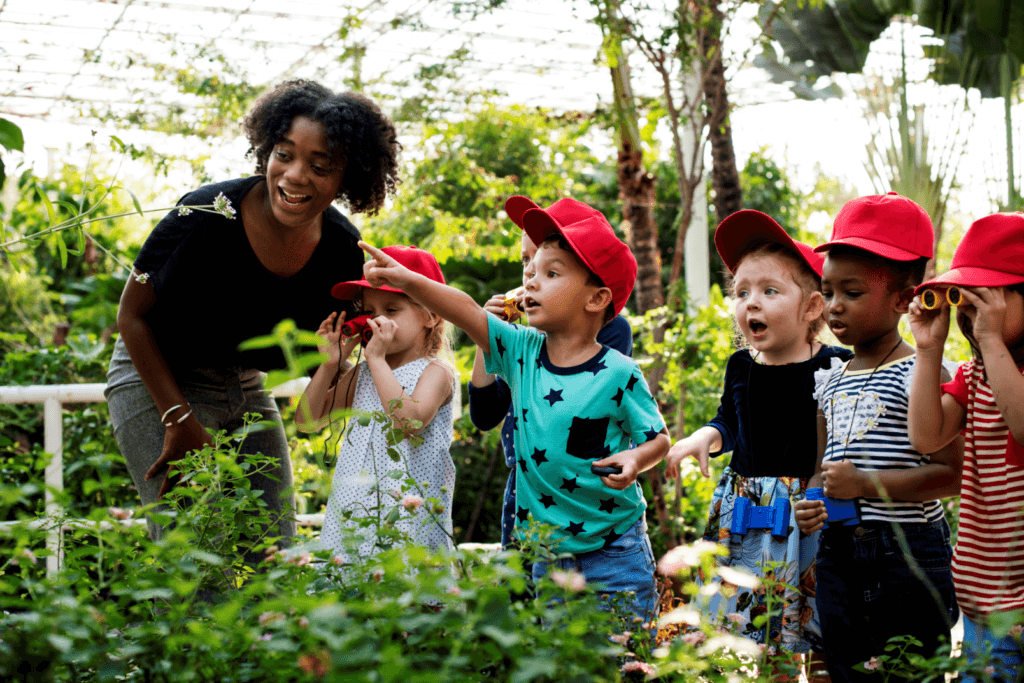 How to Get Started
How to Get Started Gardening with Your Children
Give Them Their Own Space
Even if it's just a small area like a raised bed (repurposed from an old sandbox), a space they can call their own will help them feel more involved in the garden. Let them choose what to plant there, and show them how to properly care for the plants.
Give Them Tools
Gardening requires tools – and there are plenty of kid-friendly ones available to get the job done. Take them shopping with you to let them choose the tools, and explain why you have each one, and what it's used for.
Engage Them Throughout the Entire Process
You want the kids to start with the seed, watch it grow, and learn to take care of the plants. But, you also want them to see how it makes it from the garden to the table, to the tummy. Encourage your children to come up with healthy meal ideas they can not only incorporate your garden bounty into, but ones they can help you prepare, too. Let them find containers to start seeds in if it's too early to plant outdoors. Allow them to make garden markers to identify each row of plants.
What to Plant
What To Plant
Lettuce
This is a quick and reliable crop, so your child gets past results and it's a good way to get them interested in salads. Lettuce likes part shade, so this is also a good crop if you have a garden area that is not in full sun. Make sure to keep the soil especially moist during the first two weeks. The seeds will germinate within 7 to 10 days and your growing season last 40 to 50 days. You can grow both head and leaf varieties but the leaf varieties will mature sooner.
Snow Peas
Snow peas OraQuick growing an early crop and a great option for kids to eat right off the Vine. Seeds will germinate in about ten days and mature in about 60 days. These are popular because the pot is edible and they are dwarf plants so they can be grown without a trellis.
Carrots
Carrots can be slow to germinate, so it's a good way to teach children lessons of patience. Small varieties are recommended for children because they're easier to grow and more fun to eat.
Radishes
Radishes provide quick results for the young at Gardner germinating anywhere from 3 to 10 days. They have a very short growing season of 20 or 30 days. You can plant them closely 4 to 6 inches apart. If you want a mild radish, plant in cool weather. If you want a hotter radish, plant in hot weather.
Potatoes
Potatoes are considered a never fail crop, and you can plant many varieties with great success. Red, however, does mature faster.
Bush Beans
Bush beans are a fast easy and high yield crop. Because they don't grow tall they are easy for your kids to harvest. The seeds germinate within 4 to 8 days and mature and 4265 days. Plant a small patch and then plant another in a few weeks to extend the Harvest. Choose low Bush varieties because these are the easiest for children to harvest.
Squash/Zucchini
This is easy and fast, and grows to an impressive size, but it will take a good recipe to get kids interested and excited. Zucchini bread may be a good place to start.
Cherry Tomatoes
Cherry tomatoes are a fun crop for a child. You want to plant these from seedling rather than from seed. You can also grow cherry tomatoes in containers if you have limited space.
Strawberries
Strawberries are a great crop for children because they are sweet, and show children healthier ways to get their sugar fix. However, strawberries can be a struggle with predators. It's a good idea to choose everbearing strawberry varieties because they have smaller fruit, but they do bea all summer. You can net the plants from birds and raccoons to protect them.
Themed Gardens
Other options include creating a theme around what you're planting, such as:
Salsa Garden: This garden contains all the things you need to make salsa – tomatoes, onions, peppers, cilantro, corn, garlic, etc. You can make it homemade for Taco night
Herb Garden: Grow an assortment of your favorite herbs, such as: basil, mint, cilantro, parsley, oregano, chives, and dill. Decorate it like a Fairy Garden, or grow it indoors if space is limited.
Rainbow Garden: Choose a variety of fruits and vegetables that are all colors of the rainbow. You'll have an incredibly healthy garden.
Teepee Garden: With some long poles and robe, you can create a teepee, then plant climbing vegetables, such as green beans at the base.
Additional Resources
Additional Resources
Gardening with Kids for Healthier Children
Questions & Answers
Q:
How a family garden will improve your health?
A:
Gardening can be beneficial for your health in many ways. It gives you access to fresh and nutritious produce, a great form of physical activity, stress relief, improved air quality, and a chance for families to connect with each other as well as nature.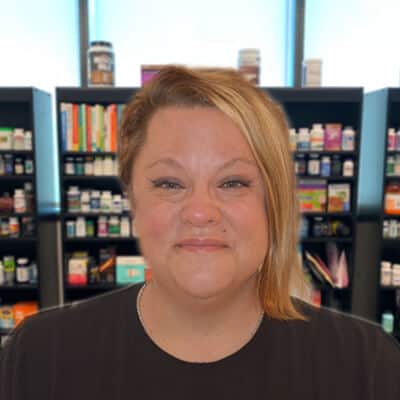 About the Author:
Summer Banks has researched over 5000 weight-loss programs, pills, shakes and diet plans. Previously, she managed 15 supplement brands, worked with professionals in the weight loss industry and completed coursework in nutrition at Stanford University.
Updated: