Jym SS8 Review

- 11 Things You Need to Know
With a patented blend of patented ingredients, Jym SS8 claims to help cause "advanced-level fat loss." The supplement also claims to enhance performance, increase fat loss, prevent the storage of fat in the body, and help the body burn more calories.
Is Jym SS8 the best fat burner available on the market? Are there any side effects to worry about with this product? What kind of benefits can users expect from this supplement? To learn the answers to these questions, our team took a closer look at the product to reach the bottom line.
Jym SS8 can be purchased through their Official Site.
Overview
What is Jym SS8?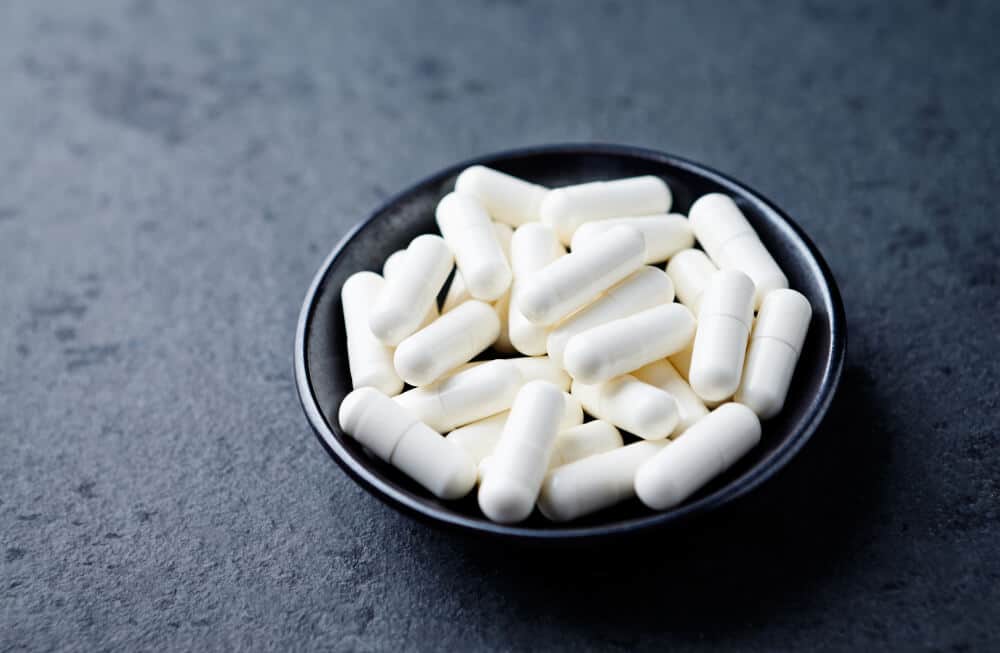 Jym SS8, or Super Shredded 8, is a fat burner that claims to help users burn fat and retain energy by promoting thermogenesis.
According to the official website, the product is a multi-stage fat burner that aims to aid in the initial fat loss process. The supplement claims it utilizes this multi-stage fat loss formula to promote an increased metabolic rate to help burn more fat and calories throughout the day.
Additionally, this system supports the activation of certain types of adipose tissues in order to use them for calories instead of storing them.
Does Jym SS8 work as the manufacturers say it does? In this article, we dig deeper into research to find out:
Jym SS8 Competitors
Who Makes Jym SS8?
Jym SS8 fat burner is manufactured by Jym Supplement Science. The company was founded and has been operating since 2013.
According to the official website, Jym Supplement Science has revolutionized the sports supplement industry by educating consumers on manufacturing tactics.
Jym SS8 Customer Service
Individuals who want to contact the Jym SS8 customer service department will need to fill out the contact form on the official website.
Other Products from the Makers of Jym SS8
Jym Supplement Science produces other supplements such as:
Naturally flavored and sweetened Pre Jym
Post Jym Dextrose
Shred Jym
Jym Bar
Vita Jym
ISO Jym
Plant Jym
Scroll below for one of the best products we've seen over the last year.
Claims
Jym SS8 Claims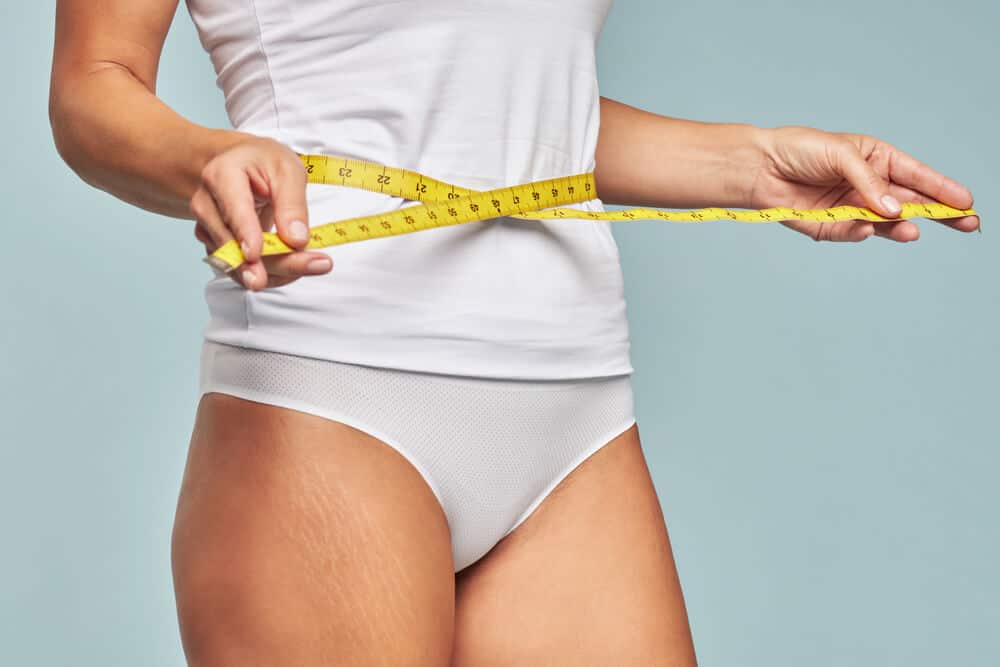 Jym SS8 claims it stimulates the fat cells to release the stored extra fat, making the cells smaller. Once the cells reduce in size, the body becomes slim. In addition, the supplement says it stimulates the fat cells to release extra fat, making the cells smaller.
The released fat can get stored in cells again if not used up by the body. Jym SS8 claims it pushes the released fat to the mitochondria to be absorbed and broken down into proteins and energy consumed by body muscles.
The supplement also insists some of the ingredients in the capsules, like green tea, may support critical metabolic processes and increase the body's fat-burning rate.
Ingredients
Jym SS8 Ingredients
Some of the Jym SS8 ingredients are as follows:
Acetyl-L-Carnitine
Yohimbe
Rauwolscine
Green Tea
Capsimax
Caffeine
Cayenne Pepper
Do Jym SS8 Work?
To see if the Jym SS8 is effective, our team took a closer look at the ingredients.
Acetyl-L-Carnitine
According to one study published in Clinical Nutrition ESPEN, l-carnitine may provide a small modest effect on weight loss. Additionally, research published in the Indian Journal of Clinical Biochemistry found that l-carnitine may lead to exercise performance benefits, not weight loss.
Rauwolscine
Rauwolscine is a plant-based molecule and is structurally similar to Yohimbe. According to one study published in the Journal of the Society of Sports Nutrition, the ingredient, when found in a fat loss supplement, led to increased blood pressure, not a significant amount of weight loss.
L-Tyrosine
Certain compounds in l-tyrosine may help aid in fat oxidation slightly, according to this research published in the Journal of the International Society of Sports Nutrition.
Cayenne Pepper Extract
Cayenne peppers contain a substance called capsaicin.
According to one study published in Bioscience Reports, "…capsaicin plays a critical role in human and has multiple benefits for metabolic health, especially for weight loss in obese individuals."
Capsimax
Although Capsimax may be considered safe for consumption, there is little evidence showing it can significantly aid in weight loss, according to the Journal of Toxicology.
Weight Loss
Jym SS8 and Weight Loss
After studying all its ingredients, extensive online marketing campaigns, and excellent Jym SS8 review, it seems more scientific backing is needed to support its long-term weight-loss claims.
The research surrounding Jym SS8's ingredients is mixed as well.
Side Effects
Jym SS8 Side Effects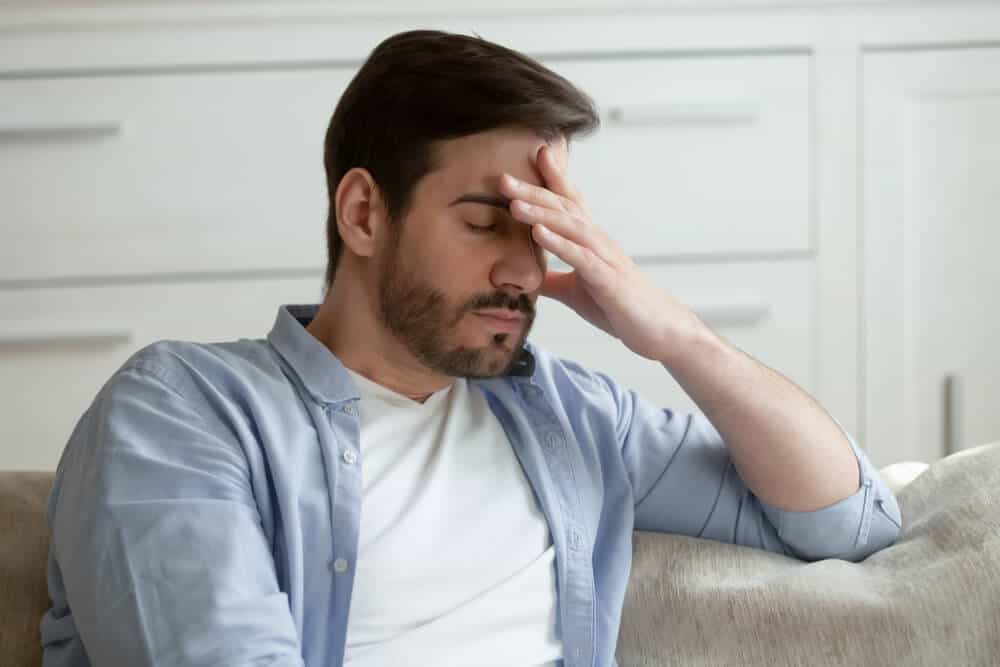 The user should cut down dosage if they face rapid heartbeat, dizziness, severe headache, and respiratory problems.
Additionally, ingredients like Yohimbe can lead to some serious health side effects, according to LiverTox.
How to Use Jym SS8
Jym SS8 is taken as a dietary supplement, four capsules once per day. Some people have sensitive stomachs which don't tolerate green tea extract well on an empty stomach, and as such, they should take the pills with meals. For individuals that are sensitive to caffeine, don't take it within 6 hours of bedtime.
Cost and Where to Buy
Jym SS8 is priced at $59.99 a bottle when purchased through the official Jym Supplement Science web page.
Pros and Cons
Pros and Cons
Pros
The product comes with a 60-day satisfaction guarantee.
The supplement is relatively affordable.
Cons
Some of its ingredients interfere with other pharmaceutical drugs.
The dosage might be inconvenient to some users.
Each serving contains a high amount of caffeine.
Bottom Line
Bottom Line on Jym SS8 Results
Overall, the reviews on Jym SS8 are mixed. We do like that the product comes with a 60-day guarantee and is relatively affordable. However, according to the product's warnings, the supplement may interfere with other health conditions and medications. Additionally, each serving contains a high amount of caffeine, which is known to lead to some side effects.
Jym SS8 may be a good option for a few individuals, but many more find better success with comprehensive plans that are backed by multiple clinical studies.
Noom is one of the best weight-loss programs available, particularly because of its focus on customizable options. Through 1:1 coaching sessions, custom meal plans, community support, and even daily lessons based upon their health behaviors, this program helps guide individuals through their weight-loss journey for the most success.
Are you ready to try out these tools and start losing weight with Noom? Make sure to check out their free trial offer.
Learn More About Noom »