We hear a lot of buzz about AMPK activation, the new technology from LA-3. We wanted to learn more, so our attention turned toward the ingredients, side effects, and clinical research. Additionally, we read through hundreds of user experiences and testimonials. Then, we summarized the details to give you the info you need.
LA-3 Readers:
Click here
to find out why we're giving away samples of our product, Dietspotlight Burn.
What is LA-3?
First off, LA-3 is a longevity activator. The ingredients are gynostemma pentaphyllum leaf [1], quercetin dihydrate [2] and berberine HCl [3]. The supplement helps you fight fat in the abdominal region through a process called AMPK activation. AMPK is an enzyme that tells the body to stop storing fat, and in return converts it to energy. This leads to a reduction in cravings, slimmer waistline, and less fatigue.
Live Cell Research is the company behind LA-3. The company also offers a variety of wellness supplements, including Niagen, Midogen, Vitalstem and Cerastim. The official website sells the supplement and offers discounts on multiple-bottle purchases. We like the focus on total-body wellness and that the supplement contains natural ingredients, but read on…
Customer Service Quality – "An Essential Principle"
The first thing we tackled was the level of support from the LA3 customer service team. "Live Cell Research is a newer company," said our Research Editor. "But, the level of support is light-years ahead of the rest."
"They came right back to me on Facebook," commented a customer.
"Came with the box opened and only one bottle of the three I ordered. I called them and they sent me three new bottles at no extra cost and they sent it right away," stated a consumer.
Scroll below for one of the best products we've seen over the last year.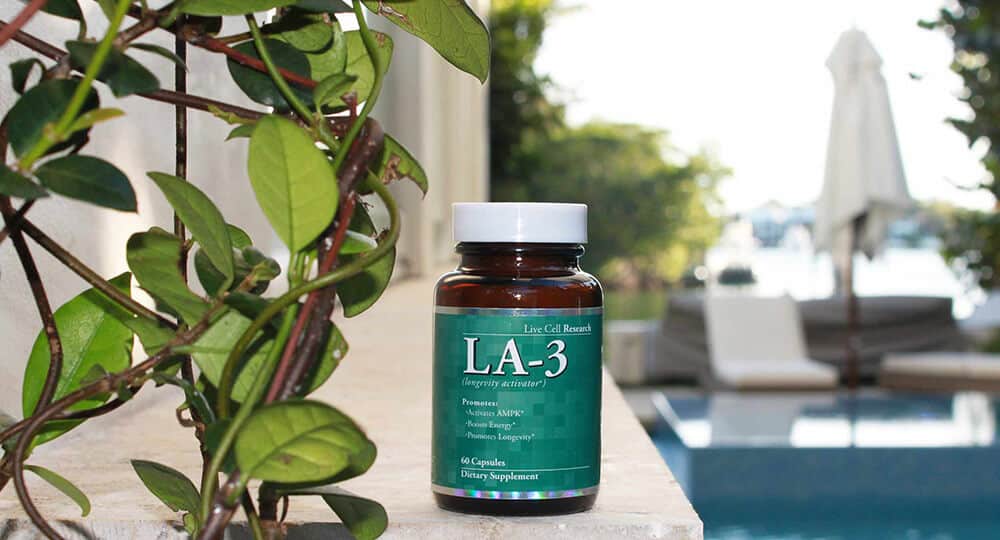 LA3 Ingredients – "Effective"
Based on LA-3 reviews, customers see results. "I have never taken a product where I have felt an immediate result. This product is incredible," said a dieter.
"It's amazing, better then any diet I ever tried. First week of using LA-3 I felt the difference in my body now I'm on week three and I feel so good and no longer feeling sluggish, more energized," stated a user.
"There has been a gradual increase in energy, mental clarity and focus, and reduced appetite," reported a customer.
"It took a full 30-day supply for me to finally realize the benefits of advertised results. Still fighting the belly fat but didn't expect it to go away in 30 days," commented another.
Our years of research shows that when a supplement works, there's a greater chance of long-term success. There's a benefit to results customers notice from LA-3.
The Science – "Research-Based"
We picked apart the official website and found that there's clinical research supporting the claims made by Live Cell Research, relating to LA-3. The company offers detailed information about the role of AMPK. [4] [5] We Also located studies showing the benefits of quercetin [6] and berberine [7]. At DietSpotlight, science is critical. With this particular supplement, we found evidence supporting it.
Also: read our Dietspotlight Burn Weight-Loss Kit review »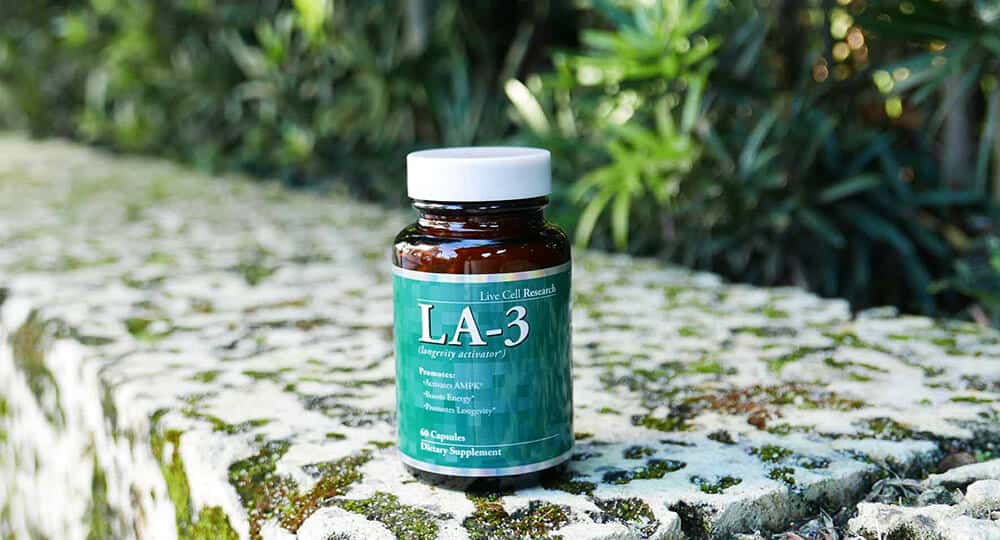 The Bottom Line – Does LA-3 Work?
Will LA3 be the key to activating your longevity? Well, based on review and research, there's a chance that you'll notice results. There's solid science supporting the claims. As with any supplement, results vary. But, with this one, it's apparent that users see positive changes. You want to lose weight and improve overall health.
Why not consider going with a supplement containing a formula supported by positive customer reviews.
Among the best supplements we've seen this year is the product Dietspotlight Burn. It contains four clinically-tested ingredients with supportive results published in peer-reviewed journals showing improved metabolism, decreased weight and increased fat loss. Users all over the web report amazing results.
The Dietspotlight Burn company stands behind the product, and they're so confident that they're offering a Special Trial Offer.
LA3 is all about getting that energy going and helping you live longer.
LA-3 Ingredients and Supplement Facts
Serving Size: 2 Capsules
Serving Per Container: 30
Amount per Serving
% DV
Gynostemma Pentaphyllum Leaf Extract
450mg
*
Quercetin Dihydrate
100mg
*
Berberine HCL
100mg
*
LA-3 Questions & Answers:
We found hundreds of user comments about LA-3, often called Active-PK to create this helpful FAQ. What are the side effects of LA 3? LA 3 or LA-3 side effects, reported by customers, may include a mild headache. What are the ingredients in LA-3? LA-3 ingredients are gynostemma pentaphyllum leaf extract [1], quercetin dihydrate [2], and berberine hcl [3]. What is the active ingredient in LA-3? The active ingredient in LA-3 is Gynostemma pentaphyllum leaf extract. Does LA-3 work? There are studies showing that the ingredients in LA-3 may be effective in enhancing mental clarity and focus. There are reports showing it also helps reduce stress. How much does LA-3 cost? A one-month supply of LA-3 costs $46.99. How should I take LA 3? It is recommended that you take two capsules per day with a glass of water. Can I take LA3 if I have a health condition? Women who are pregnant or nursing, those with health conditions, anyone taking prescription medications or under the age of 18 should contact a licensed physician before using any dietary supplement. What do users like about LA 3? Some users said they enjoyed the increase in energy and improved health benefits while taking LA-3. What do users NOT like about LA-3? Some users didn't like they didn't find LA-3 sooner. How do I contact the LA-3 customer service department? You can contact the LA-3 customer service department by calling 844-650-5933, emailing support@livecellresearch.com or by mailing letters to Live Cell Research 10866 Washington Blvd. Suite #815 Culver City, CA 90232. Can I contact LA3 through social media? You can contact the makers of LA3, Live Cell Research, through Facebook and Twitter. Is there an official website for LA-3? Yes, there is an official website for LA–3. Does LA3 contain stimulants? There are no stimulants in LA3. Do you know of any special deals or discounts on LA-3? There are special deals and discounts on LA-3. If you buy a 90-day supply, you will get 56% off the price with free shipping. Also, if you buy the 180-day supply of LA-3, you will get 59% off the price with free shipping. Another one that we're keeping an eye on is Dietspotlight Burn. The company offers a Special Trial Offer. Click above to learn more.
Learn More About Dietspotlight Burn »