Major League Baseball players burn hundreds of calories during practices and even more during games. Even though some players spend more time in the clubhouse than they do on the field, they know that following a rigorous MLB diet and workout program will help them stay in shape.
These players follow similar plans during the off-season to get right back on the field when training starts later in the year. In addition to eating similar foods for breakfast, lunch and dinner, many players also eat some of the same snacks. Whether following an MLB plater diet or any other type of diet, they eat plenty of protein as well as fresh produce.
Breakfast
Breakfast
The basic MLB diet plan focuses more on healthy eating than weight loss. As players need a lot of energy during practices and games, they typically start their days with a breakfast that features a combination of both carbohydrates as well as protein.
A player might grab an egg white omelet with some turkey sausage stuffed inside or an English muffin with some peanut butter smeared on top.
Mark Teixiera, who plays third base for the New York Yankees, often starts his day with a simple smoothie. His favorite recipe mixes berries with yogurt and a little spinach. The player claims that he lost weight and gained more muscle mass on a gluten-free diet, which he follows during the off-season.
Tampa Bay Rays' player Jake Odorizzi claims that eating more protein helped him increase muscle mass, which helped him on the field. His favorite breakfast includes eight whole eggs.
Some of the other breakfast staples on the MLB diet include:
Whole grain bagels
String cheese
Orange juice
Steel-cut oatmeal
Sweet potato pancakes
Turkey bacon
Avocado toast
Whole grain cereal with skim milk or soy milk
Instant oatmeal mixed with flax seed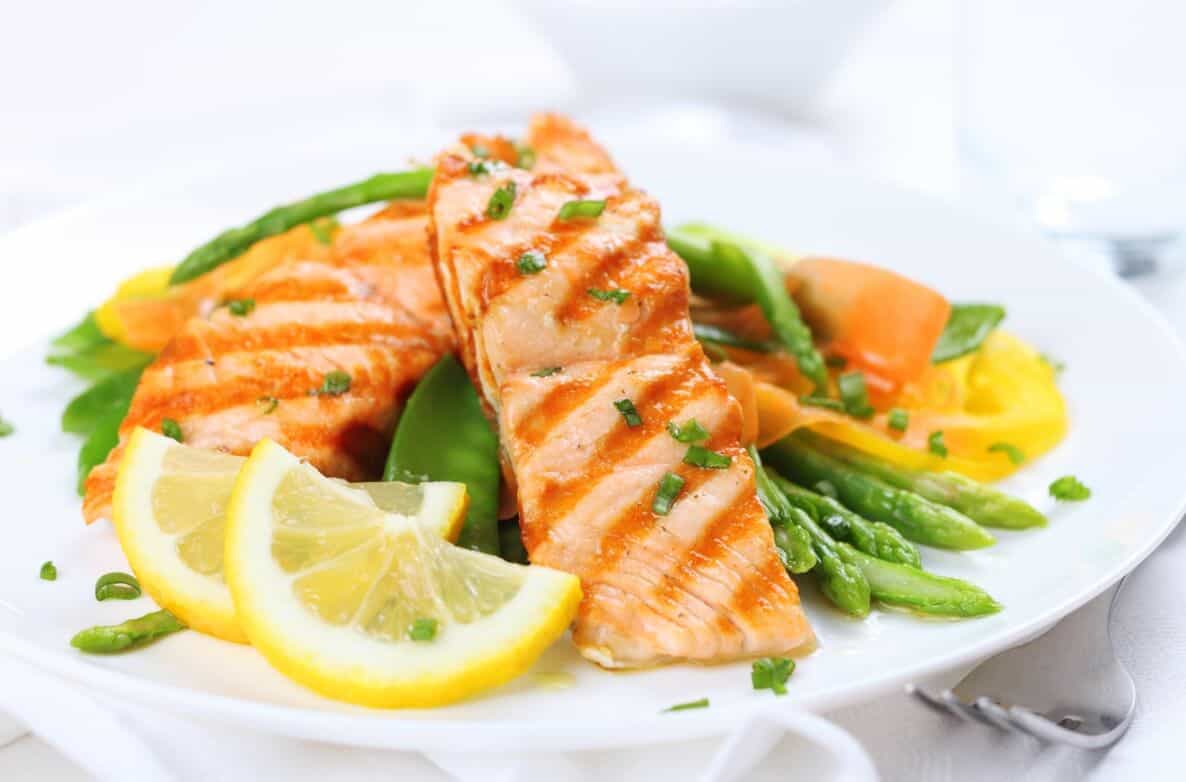 Lunch
Lunch
Eric Chavez, who plays for the Arizona Diamondbacks, is another player who found success on a gluten-free diet.
The key, when picking a salad and eating fresh produce while on an MLB player diet, is that the salad must contain protein too. Those who eat meat can go with a boneless and skinless chicken breast.
Marinating the chicken the night before in spices or a sauce adds flavor without adding a lot of calories. Hard-boiled eggs can replace the chicken in the salad, but some players may go with tofu too.
While weight loss is common on the MLB diet because of the exercise that players do, they often eat larger lunches that fill them up for the day. Lunch usually includes either water or fruit juice as well as some protein. Some of the best lunch ingredients include:
Whole grain rice
Steamed or sauteed vegetables
Baked potato
Sandwiches made with lean meats and whole grain breads
Grilled or baked salmon
Hamburgers made from buffalo or low-fat beef on a whole grain bun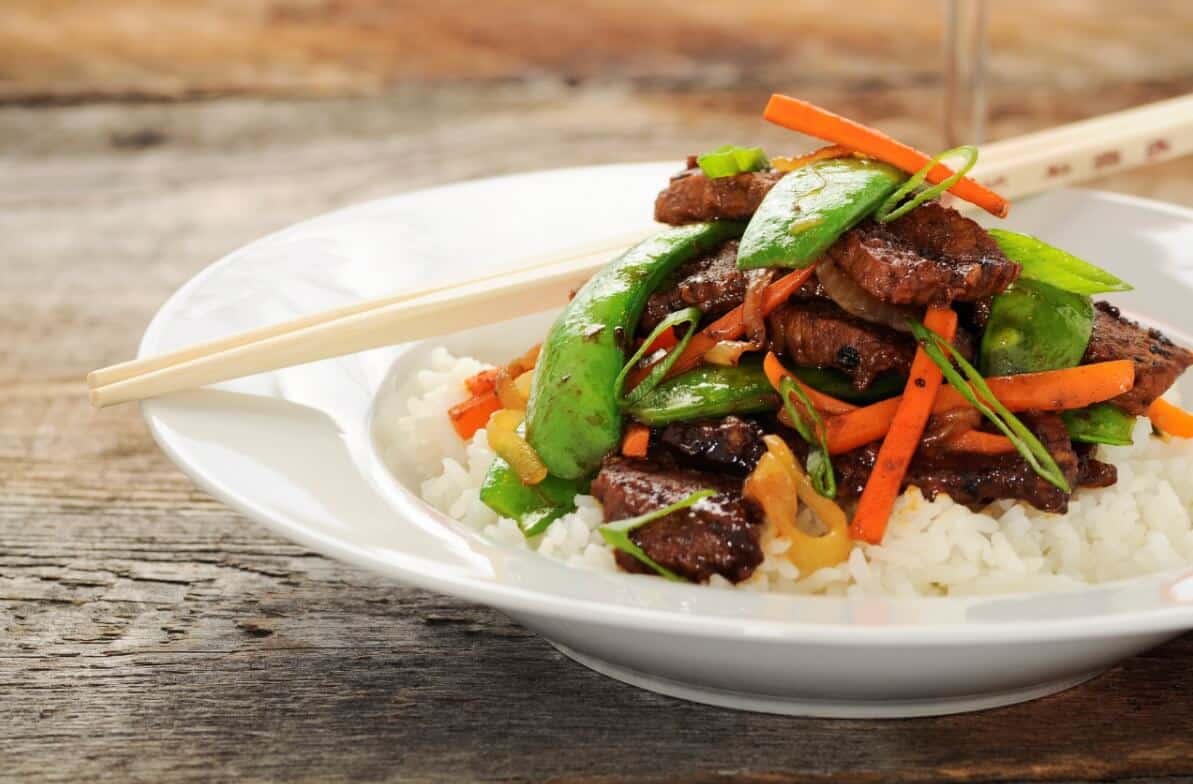 Dinner
Dinner
As a member of the winning Colorado Rockies, Matt Belisle knows that eating right can help him on and off the field. He claims that he never eats fast food but that he and his teammates sometimes hit up restaurant chains for celebratory meals.
One of his favorite take-out dishes is fried rice, which he orders from a Thai restaurant.
While fried rice can be a risky choice while on a diet plan, it can be a little healthier. Ask the restaurant to steam the rice rather than fry it, or ask for an extra side of vegetables. Most restaurants offer different protein choices like tofu, chicken and pork too.
Dee Gordon, who plays for the Los Angeles Dodgers, isn't a fan of vegetables but does love beans and rice. He claims that his favorite dish to eat right before a game includes both pizza and fries.
While eating carbohydrates can give him some extra energy, those carbs can also cause a crash later. It's best to pair one carb heavy dish with something lighter like steamed veggies.
Chicken is far from the only lunch or dinner option though. In an interview with Sports Illustrated, Bryce Harper told the magazine that he eats either steak or chicken up to four times a week and alternates between different types of fish, including salmon and tilapia, the rest of the week.
Many clubhouses across the country now offer salad bars that allow players to mix and match ingredients to create the perfect dinner.
The Great American Ballpark in Cincinnati, Ohio has a salad bar that is home to ingredients like spinach, different types of lettuce, fresh tomatoes and plenty of salad dressings. Players can also grab yogurt or fresh fruit and come back later for salmon, steak or shrimp.
Many athletes also incorporate green foods or super food shakes, similar to Athletic Greens and Green Vibrance, to increase their daily intake of superfoods.
Stir fries are popular with Major League Baseball players because they can mix in more ingredients and still enjoy lots of flavors.
Brown rice and vegetables serve as the base for the stir fry, but those dishes can include dozens of different vegetables like cauliflower, broccoli, green beans, carrots, peas, onions and even water chestnuts. Low salt soy sauce is the perfect topper.
Another top dinner option requires some fresh veggies like peppers and onions. Sautéing those veggies with a little olive oil and then adding grilled chicken or pork and a touch of taco seasoning creates a delicious filling suitable for making fajitas or tacos.
While gluten-free diets are hot right now, players who still eat gluten can make pasta dishes. The perfect dish includes fresh or jarred tomato sauce with fresh vegetables mixed in and sautéed ground chicken, turkey or pork served over whole wheat pasta.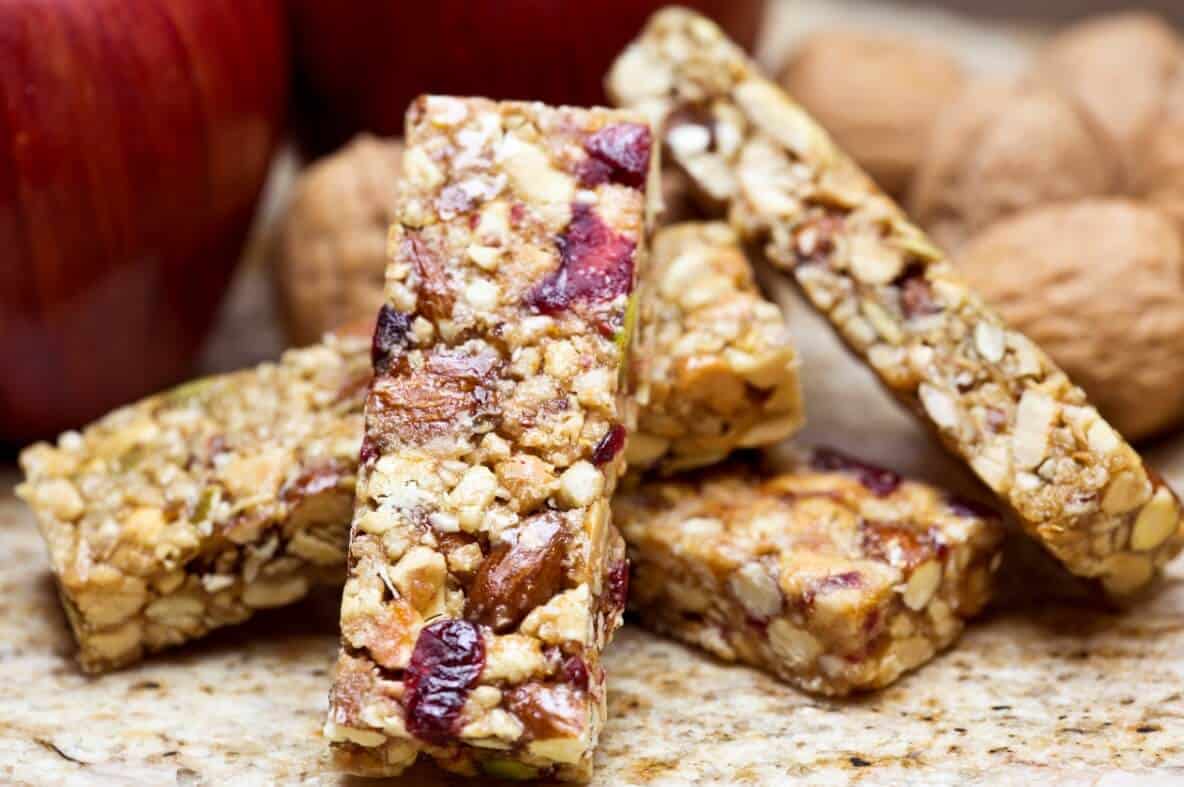 Snacks
Snacks
David Wright told Men's Fitness, "Snacking used to get me in trouble with a lot of high calorie, high fat foods like potato chips."
The third baseman for the New York Mets worked out a deal with Pirate's Booty to make snacks that taste great but contain less calories. He admits to eating up to six snacks a day but points out that he eats at least every two hours when training.
The basic MLB diet plan includes plenty of other snack options too. Players can grab a container of Greek yogurt, which contains more protein than standard yogurt and add some fresh fruit. Other popular snack options include:
Nuts like walnuts and almonds
Smoothies made from fresh or frozen fruits. Some athletes schedules are so hectic that they take supplements containing fruits, similar to Juice Plus.
Hummus served with fresh veggies or whole grain crackers
Canned fruit
Protein bars
Whole grain pretzels
Fresh fruit with peanut butter
While there isn't one set MLB diet and workout plan that all players follow, most diets include some of the same dishes and ingredients. Players typically eat more protein for breakfast and lunch to get the energy needed for the day with some basic snacks and a lighter dinner.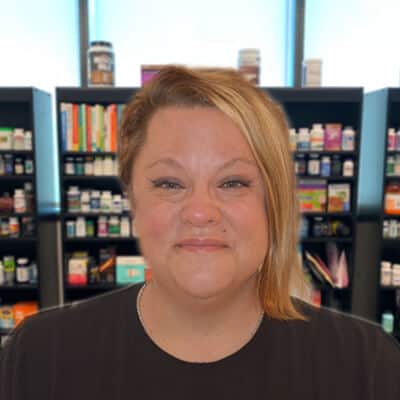 About the Author:
Summer Banks has researched over 5000 weight-loss programs, pills, shakes and diet plans. Previously, she managed 15 supplement brands, worked with professionals in the weight loss industry and completed coursework in nutrition at Stanford University.
Updated: