Organifi Red Juice Review

- 12 Things You Need to Know
Some say that Organifi Red Juice gives them a boost of energy while others rave about its role in reaching their weight loss goals., but, does it live up to the hype? Does the juice boost metabolism and support healthy aging? Can it provide proven health benefits?
This Organifi Red Juice review investigates the health benefits that the company promises its consumers. It also delves deep to answer common questions about this product, including the ingredient list, features, side effects, and more. Don't miss our final view about this juice at the bottom line.
Organifi Red Juice can be purchased through their Official Site.
Overview
What is Organifi Red Juice?
Organifi Red Juice is a nutritional supplement that contains antioxidants. This blend is packaged as a superfood powder that is supposed to be mixed with water or other food­s. At one glance, it looks like any other energy drink, but this supplement has a long list of organic ingredients other common drinks may not have.
Before taking a closer look at this supplement, let's look at what researchers have to say about some ingredients in this superfood powder:
Organifi Red Juice Competitors
Who Makes Organifi Red Juice?
Organifi is founded by Drew Canole, a fitness and nutrition enthusiast. After using superfoods to help achieve his weight-loss goals, Cannoli shared his journey through social media.
Encouraged by his readers and viewers, he created Organifi to provide consumers with a convenient way to eat superfoods.
Scroll below for one of the best products we've seen over the last year.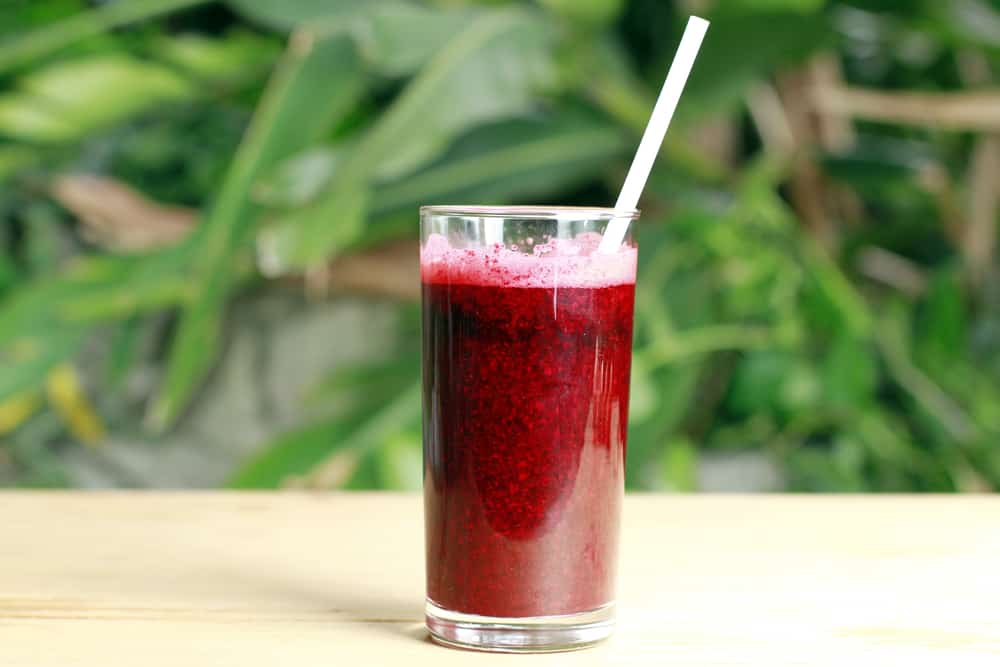 Organifi Red Juice Customer Service
A chat window is available on the Organifi home page for addressing questions about the product. Customer support for orders and product queries is available through phone, email, chat, and messaging on social media.
To request support, customers can call 1-760-487-8587 Monday-Friday from 7:00 AM to 6:00 PM and Saturday-Sunday from 8:00 AM to 12:00 PM.
Other Products from the Makers of Organifi Red Juice
The Organifi brand has a line of dietary supplement products, including:
Organifi Green Juice
Organifi Gold
Organifi Balance
Organifi Protein
Organifi Pure
Organifi Immunity
Organifi Harmony
Organifi Critical Immune
Organifi Liver Detox
Organifi Move
Claims
Organifi Red Juice Claims
Organifi claims that the Red Juice provides a boost of long-lasting energy without caffeine.
It also claims that it supports immune system improvement and provides the benefits of antioxidants with the help of organic ingredients.
Ingredients
Organifi Red Juice Ingredients
Organifi Red Juice is made from organic ingredients, which include:
Pomegranate
Cranberry
Blueberry
Raspberry
Strawberry
Red Beets
Cordyceps Mushroom
Reishi Mushroom
Lemon
Acai
Rhodiola
Siberian Ginseng
Monk Fruit
Does Organifi Red Juice Work?
The key ingredients in this supplement are grouped as adaptogens, antioxidants, and foods that claim to provide energy support.
The adaptogens in this product include cordyceps mushrooms, reishi mushrooms, and Rhodiola. A study published in Phytomedicine: International Journal of Phytotherapy and Phytopharmacology says that plant adaptogens were effective in improving the body's stress response and slowing aging-related disorders.
According to more research published in Fitoterapia, Cordyceps mushrooms have immunity-boosting and anti-inflammatory properties.
Cranberry, blueberry, beets, acai and other berries in this blend are listed as sources of antioxidants. Cranberry extracts have been proven to promote longevity as per a study published in Age (Dordrecht, Netherlands). Another study from Fitoterapia suggests that beetroot has potent antioxidants.
The ingredients added to provide energy support include lemon, acai, Rhodiola, and Siberian ginseng. Fruits like Acai berry are known to boost metabolism as per Journal of Cardiovascular Pharmacology. Another recent study from Biomedicine and Pharmacotherapy shows that along with acting as an adaptogen, rhodiola can reduce inflammation.
The ingredients in this juice can benefit consumers as these are not commonly consumed as part of a routine diet.
Weight Loss
Organifi Red Juice and Weight Loss
Organifi depends on its blend of superfoods to promote Red Juice as a weight loss formula. However, human intervention trials have shown only limited success with superfoods for weight loss, as reported in Food & Function.
Though individual superfoods on the ingredient list are thought to support the immune system and reduce stress, Organifi has not published any clinical trials to prove that the Organifi Red Juice works for reducing weight.
Though consumers have reported positive results, there is at least more than one review that says no visible change in weight was observed. Consumers give a mixed verdict on weight loss.
Side Effects
Organifi Red Juice Side Effects
Organifi does not report any side effects for its Red Juice. The ingredients used are plant-based and organic.
However, before beginning any dietary supplements, check with a medical practitioner to ensure that it does not interfere with other medications.
How to Use Organifi Red Juice
Organifi Red Juice can be mixed with water or any other beverage.
The recommended serving is 1 scoop for every eight to ten ounces of water. This supplement can be had any time during the day when a quick energy boost is required.
Cost and Where to Buy
Organifi Red Juice costs about $70 for 10 ounces or $1.67 for every serving. As compared to other superfood blends, this is a bit steep.
Organifi Red Juice is available on Organifi's official website for purchase. Organifi provides a subscription plan for customers who would prefer to purchase the product regularly for a better price. By purchasing larger quantities or product bundles, customers can get a lower price per bottle.
Pros and Cons
Pros and Cons
Pros
The product does not contain any gluten, soy, or dairy.
The ingredients in this blend are natural and generally full of antioxidants, vitamins, and minerals.
This product contains no caffeine and only 1 gram of sugar per serving.
Cons
The product's claims of aiding in weight loss are not backed by much research.
The cost could be a deterrent for buying this product.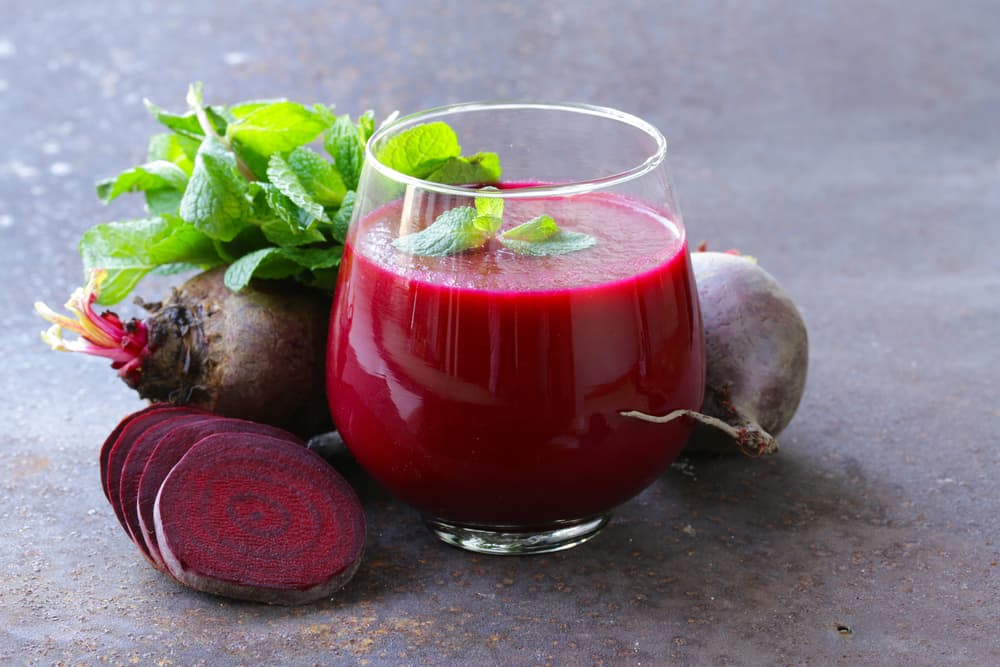 Bottom Line
Bottom Line on Organifi Red Juice Results
Organifi Red Juice claims it provides a plant-based way to increase energy without caffeine. Some of the claims are backed by individual ingredient research, and the power seems to be free of most unhealthy ingredients. However, the cost can be pretty high, and Red Juice's claims of weight-loss are not backed by science.
If you are ready to lose weight, a customized program like Noom.
The weight-loss system available from Noom uses clinically-backed tools to help users make lasting changes to their life so they can lose weight and keep it off. Some of the features on their app include food logging, exercise tracking, 1:1 coaching sessions, and more. If you are ready to make a change to your lifestyle, make sure to check out their free trial offer.
Learn More About Noom »