ProPlant Complete Shake Review

- 11 Things You Need to Know
The ProPlant Complete Shake is designed for those who want to increase their protein intake with plant-based protein. This shake also claims to help users with muscle growth, promote healthy digestive health, and build healthier bones. The product also says it contains many useful amino acids, but is that true?
We'll take a look at the shake and its ingredients in this ProPlant Complete Shake review. Make sure to keep reading to the bottom line if you are ready to learn more about this product's side effects, benefits, ingredients, and more!
ProPlant Complete Shake can be purchased through their Official Site.
Overview
What is ProPlant Complete Shake?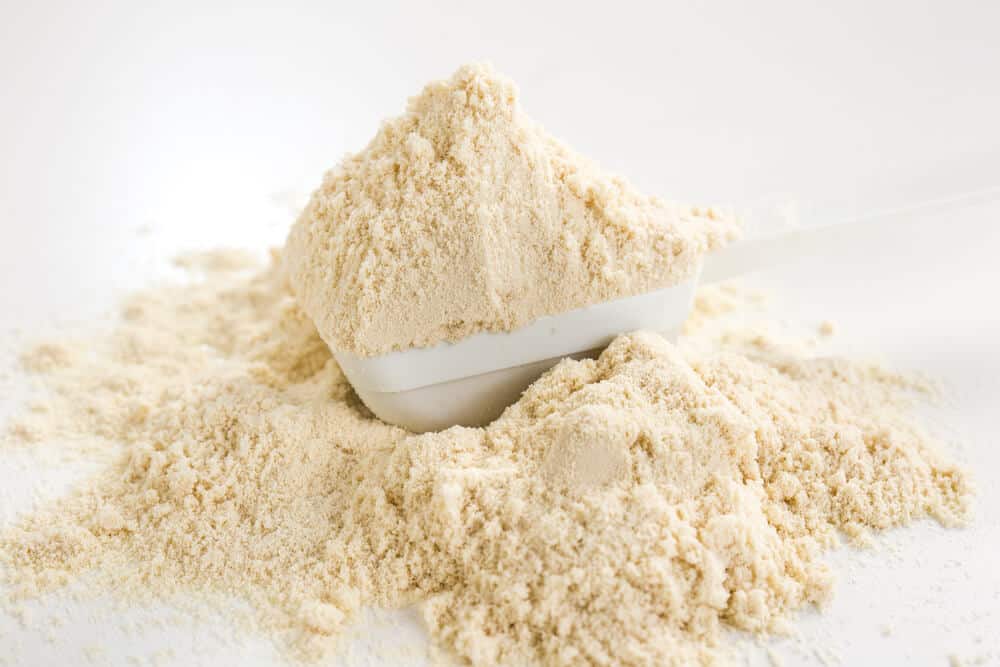 ProPlant Complete Shake is a protein shake made from plant protein. It contains 10 grams of protein per serving. The product claims to support healthy bones and muscles, reduce snack cravings and calorie intake, and a more balanced mood.
Does ProPlant Complete Shake live up to its claims? Before delving deeper into the shake, our team took a closer look at some of the research related to these kinds of products.
Nutrients: According to this study, plant protein may benefit health and physical function.
The Journal of Nutrition, Health, and Aging: Older adults and exercise enthusiasts may benefit from a protein intake 1 1/2 to 2 times the RDA.
Nutrients: Protein consumption optimizes protein metabolism, particularly in older adults. Plant protein is less anabolic than whey protein, but this can be offset by combining protein sources.
ProPlant Complete Shake Competitors
Who Makes ProPlant Complete Shake?
The ProPlant Complete Shake is made by Dr. Steven Gundry. He's a cardiothoracic surgeon, an author, and a medical researcher. His career has spanned 40 years.
His research led him to discover how a patient's diet can improve their health and avoid surgery. He also wrote the book "Dr. Gundry's Diet Evolution". The doctor now offers a range of supplements and food, including the Gundry MD ProPlant Complete Shake.
Gundry MD Customer Service
Gundry MD's customer service is available seven days a week. The team is US-based and is available by phone. Individuals can contact them at (800) 852-0477.
Other Products From Gundry MD
Gundry MD offers a wide variety of products in several categories. These include supplements and skin and hair care.
For example, Total Restore is designed to combat leaky gut naturally. Vital Reds is another product from the company and claims to provide polyphenols from 34 superfruits to aid in fat burning, energy levels, and skin health.
Scroll below for one of the best products we've seen over the last year.
Claims
ProPlant Complete Shake Claims
Dr. Gundry claims that the ProPlant Shake can offer powerful support for the entire body. Specifically, it claims it can provide strong bones and healthy muscles.
The company makes no specific weight-loss claims when it comes to this plant protein. However, Gundry MD claims that the ProPlant Complete Shake can reduce cravings and snacks, resulting in a lower calorie intake.
Finally, the product claims it supports heart and brain health. Lastly, it's said to provide a more balanced mood, sustained energy, and improve digestion.
Ingredients
ProPlant Complete Shake Ingredients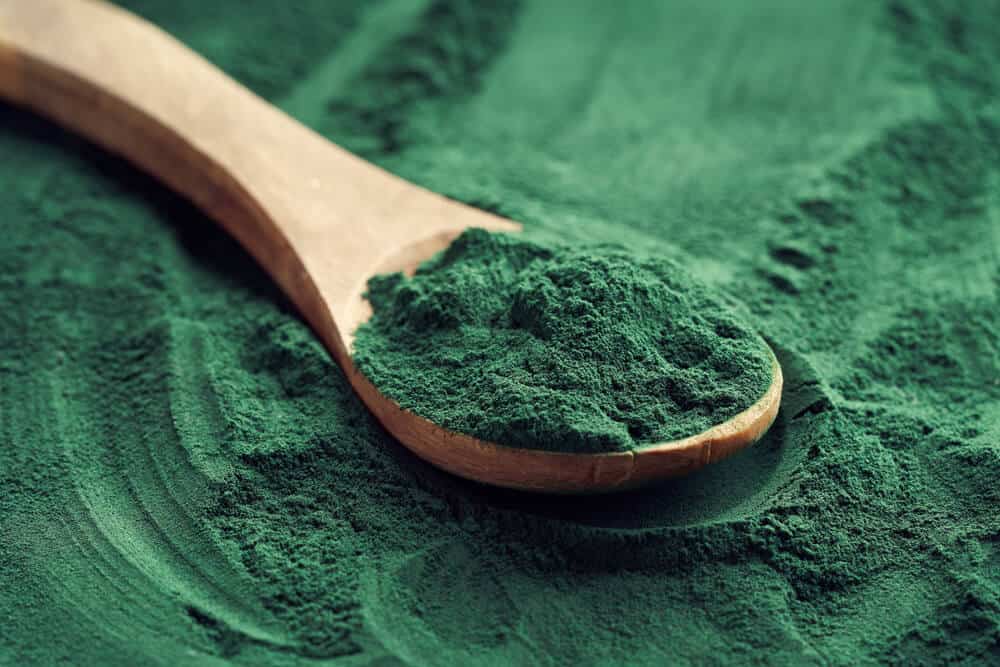 ProPlant Complete Shake ingredients include:
Plant Protein (hemp, flaxseed, spirulina)
Cocoa powder
Natural flavors
Modified food starch
Salt
Stevia Blend
Does ProPlant Complete Shake Work?
Does the ProPlant shake live up to its claims? We'll look at the main ingredients in the shake to find out.
Hemp Protein
Hemp protein has the advantage of being a complete protein, which means it contains all 9 essential amino acids. It's less processed than its plant-based competitors, soy and pea protein, which makes it appealing to those who want their food to be as natural as possible.
Many plant proteins are not as easily digestible as animal proteins, but hemp is highly digestible, according to Food Research International. This allows the body to use the amino acids in the protein effectively.
Flax Seed
Flaxseed is beneficial for heart health and digestion, according to research in the Journal of Food Science and Technology. It contains high amounts of ALA, an omega 3 fatty acid also found in fish.
Spirulina
Spirulina is a blue-green algae found in fresh and saltwater. It has many health benefits. It's high in several nutrients, including protein and B vitamins. It's also a complete protein and is comparable to egg protein in quality.
It has significant antioxidant and anti-inflammatory effects, according to research published in the Archives of Toxicology.
Modified Food Starch
Modified food starch is considered to have no nutritional value, according to Food Science & Nutrition. It's used as a preservative and thickening agent in a wide variety of foods. No negative effects have been found.
However, it is considered a food additive, which may be objectionable to those seeking a completely natural plant-based shake.
Stevia Blend
Stevia is a nonnutritive sweetener, according to The Journal of Nutrition. It's made from the stevia leaf and is used as a sugar substitute. It's considered a healthy sugar replacement based on current research.
Weight Loss
ProPlant Complete Shake and Weight Loss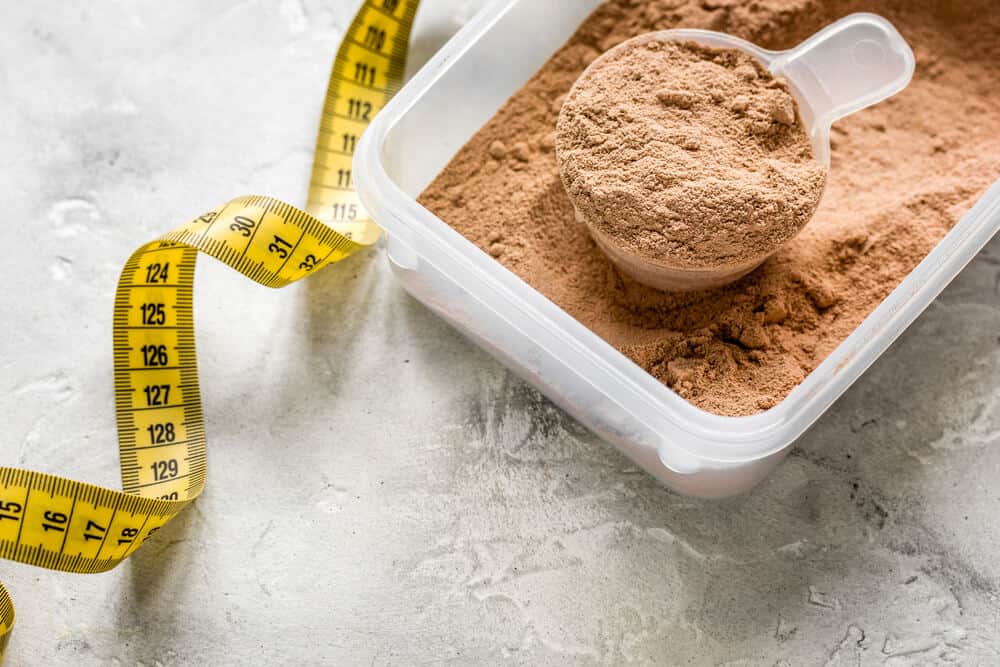 A high protein diet is linked to weight loss, even when calories aren't restricted. One study in Obesity Facts found that high protein diets led to more weight loss when compared to standard protein diets, though a look at the overall group revealed little weight loss.
The ProPlant shake has 10g of protein per serving. Increased protein intake may help some lose weight, but it's not clear if the recommended one serving increases protein intake enough to promote weight loss.
A double-blind study published in The Journal of Nutrition, Health, and Aging found no difference between plant-based protein and animal protein in weight loss effects, suggesting that they have equal effectiveness.
Side Effects
ProPlant Complete Shake Side Effects
The ingredients in the plant-based shake are unlikely to cause side effects. The biggest concern related to side effects is potential toxicity and contamination. Overall, the supplement industry is largely unregulated. This means it's possible for dangerous ingredients to lurk in any supplement, not just protein powder.
How to Use ProPlant Complete Shake
Dr. Gundry recommends mixing one scoop of the powder with 8-12 oz of water or coconut milk. Almond milk can also be used. A shaker bottle may make the powder easier to mix.
Cost and Where to Buy
Individuals can buy the ProPlant Complete Shake on the GundryMD official website. One jar costs $69.95.
Pros and Cons
Pros and Cons
Pros
This shake offers a vegan protein source.
The product provides a complete protein that contains all 9 essential amino acids.
Cons
10 grams of protein per serving may not be enough for some individuals.
This product is more expensive than other plant-based protein shakes
Bottom Line
Bottom Line for ProPlant Complete Shake Results
ProPlant Complete Shake is a good option for people who want to increase their protein intake in a healthy way. It's vegan, which makes it a good choice for those who want to focus on plant-based protein. The product also provides all nine essential amino acids, which can be difficult to get from some plant-based sources.
However, 10 grams of protein per serving is not ideal for those who are strength training and seeking to make muscle gains. Additionally, this product is a bit expensive when compared to other plant-based protein products.
Overall, having the right amount of protein in your diet is essential to improving health and losing weight. Although a plant-based protein product can help you get some of the nutrients you need, having a comprehensive program in your corner can help you stay on track with all of your health metrics.
That's why Noom is one of the best weight-loss programs currently available. This health system offers tons of tools to help individuals lose weight and improve their health. Some of these tools include customized meal plans, 1:1 sessions with a personal coach, biometric health tracking, daily educational lessons, food logging, and more.
Right now, Noom is offering a free trial offer of their program to all individuals who want to give it a try. It is only available for a limited time though, so make sure to give it a try while time lasts!
Learn More About Noom »