UltraInflamX Review

- 14 Things You Need to Know
UltraInflamX is a dietary supplement that helps people deal with inflammatory processes and improve general health.
Moreover, is there enough clinical evidence to support these claims? Our research team decided to find out by looking at the ingredients, various studies, and user testimonials. We've condensed all of our findings for you, so find out what the bottom line is below.
UltraInflamX can be purchased through their Official Site.
Overview
What is UltraInflamX?
It usually works by clearing out and neutralizing the toxic conditions along the digestive tract. Its manufacturer has also claimed that it can be used as a detoxification program to improve gastrointestinal mucosa integrity, reduce damaging free-radicals, and support the metabolism of healthy and essential fatty acid.
Products Similar to UltraInflamX
Company Bio
How Did UltrainflamX Start?
UltrainflamX started as a food supplement made by Metagenics to help people in the treatment of numerous diseases. Metagenics was established in 1983 and had its headquarters in Alonso Viejo, California. Amway, a multi-level marketing company, owns Metagenics.
The food supplement company also has its branches in other countries, including Australia, Canada, New Zealand, Netherlands, and Belgium. Currently, UltraflamX Original is not available, but Metagenics now sells a newer version called UltraFlamX Plus 360.
What does the research have to say about the ingredients in UltrainflamX?
Scroll below for one of the best products we've seen over the last year.
Features
UltrainflamX Features
UltrainflamX is a medical food that has been clinically tested and comprises all-natural ingredients to help patients manage inflammation.
It has been scientifically formulated to support patients with other problems such as skin and joints' inflammatory conditions.
It also helps in the rebalance of eicosanoid metabolism, supports anti-inflammatory activity, helps combat oxidative stress, helps in detoxification pathways, and promotes healthy gastrointestinal function.
The best part is that Metagenics conducts human research for the best results in real life. It also promotes healthy GI because the ingredient L-glutamine supports the integrity of the gastrointestinal mucosal barrier and may be favorable in preventing bacterial translocation and intestinal inflammation.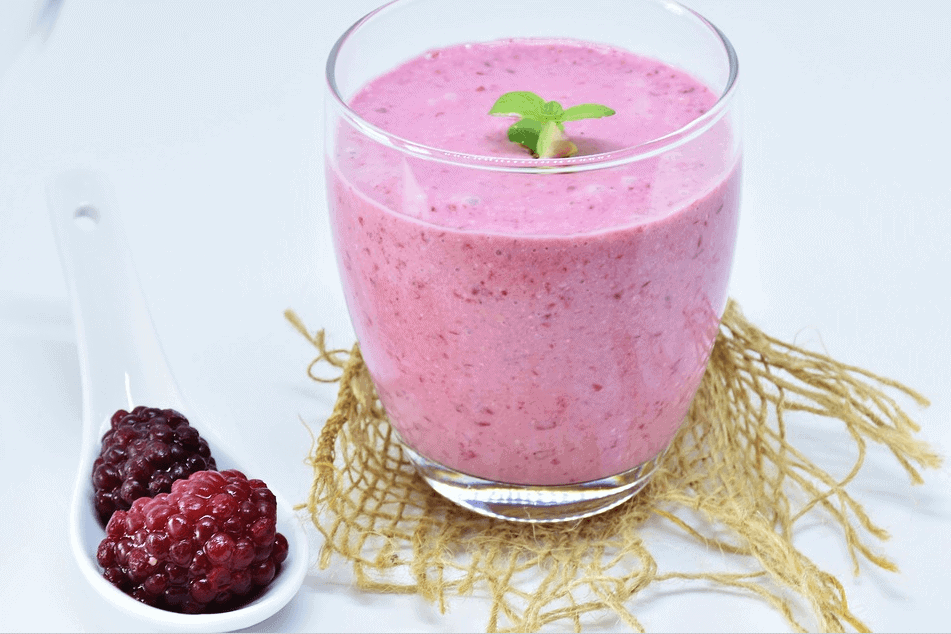 It is easy to use and comes in original, delicious orange and chocolate orange flavors to cater to all types of consumers' tastes.
UltrainflamX Plus 360 is a medical food that is manufactured to give the patients macro and micronutrients.
The supplement can be taken as part of the diet, which is rich in all types of nutrients and makes up for any potential deficiencies in the patients taking them. It contains high quality and hypoallergenic ingredient that delivers the best results without causing any harmful effects.
Metagenics also produces the product in its original spice, pineapple banana, orange, mango, and chocolate orange flavors; the UltrainflamX Plus 360, UltrainflamX Plus 360 Pineapple Banana, UltrainflamX Plus 360 Orange, UltrainflamX Plus 360 Mango, and UltrainflamX Plus 360 Chocolate Orange, respectively.
Ingredients
UltrainflamX Ingredients
UltrainflamX's key ingredients include anti-inflammatory phytonutrients, which have been researched and have the same effect as an anti-inflammatory supplement. It contains:
Ginger
Ginger acts as an inhibitor of pro-inflammatory prostaglandin and thromboxane production. It also includes:
Curcumin
Curcumin (Curcuma longa) scavenges nitric oxide, an antioxidant that inhibits the production of pro-inflammatory prostaglandins.
Curcumin is clinically used for postoperative inflammation. Another component of the ingredients includes Hesperidin, which is typically found in citrus foods.
Hesperidin
Hesperidin inhibits the release of histamine, which results in analgesic and anti-inflammatory activities.
It also includes antioxidant nutrients with a nutritional blend of mixed carotenoids, zinc, manganese, selenium, quercetin, rutin, rosemary, and vitamins A, C E to reduce free radical generation, which can prolong inflammation.
UltraInflamX is free of all common allergens. It is also free of any dairy products, gluten, wheat, egg, soy, corn protein, and yeast—as well as artificial flavorings, sweeteners, and colors. Those thinking about whether this product could cause an allergy in the future can feel completely safe trying out UltrainflamX.
UltrainflamX is a low allergy potential rice protein derived from a patented process, containing rice protein concentrate with a lower allergy potential than normal rice.
The food supplement is fortified with the amino acids threonine and lysine, thereby providing you with a complete and easily digested protein source.
The UltrainflamX Plus 360 nutrition statement includes:
Calories 170
Total Fat 7 g
Saturated Fat 1.5 g
Trans Fat 0 g
Polyunsaturated Fat 1.5 g
Monounsaturated Fat 2.5 g
Cholesterol 0 mg
Sodium 120 mg
Potassium 350 mg
Total Carbohydrate 16 g
Dietary Fiber 6 g
Sugars 4 g
Protein 15 g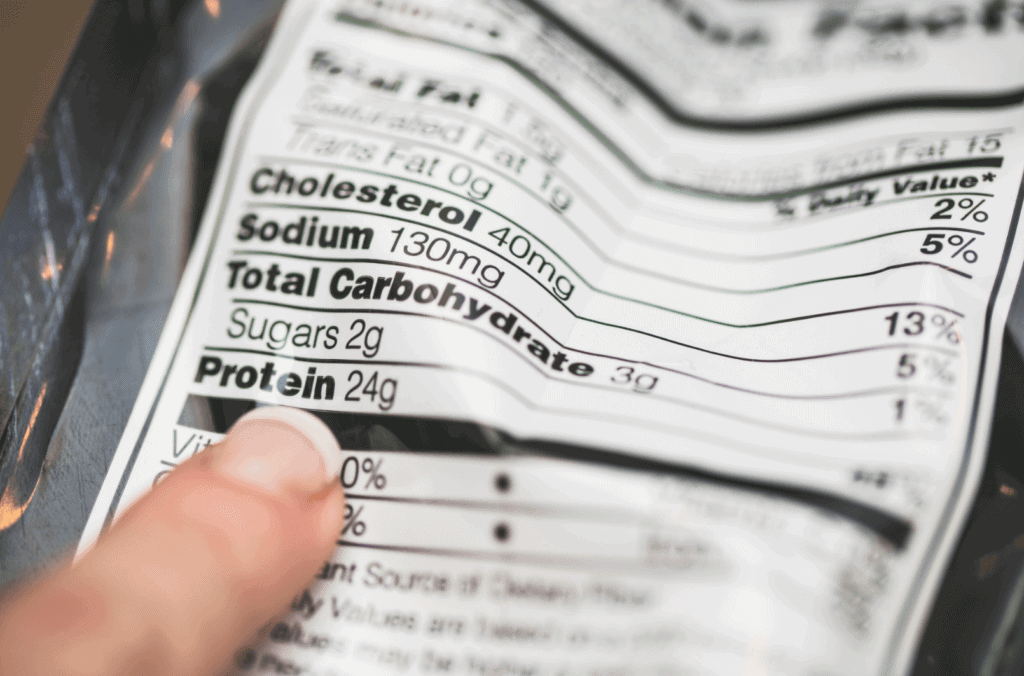 Other Ingredients
UltrainflamX Ingredients
There is a long list of amino acids in UltrainflamX, including l-alanine, l-arginine, l-aspartic acid, l-cystine, l-glutamic acid, l-glutamine, glycine, l-histidine, and more.
Main ingredients include:
Pea protein isolate
Isomaltooligosaccharide
Rice protein concentrate
Rice bran
Ginger extract
Luo han guo fruit
The main ingredients in the new UltraInflamX Plus 360 include:
Pea Protein Isolate
Isomalto-oligosaccharide
Rice Protein Isolate
Calcium Citrate
High Oleic Sunflower Oil
Flaxseed Flour
Medium-Chain Triglycerides
Does it Work
Does UltrainflamX Work?
Something that should be kept in mind when taking these supplements is that not all body types are the same and that one person achieving the desired results in a set time does not mean you might reach the same target at the same time.
Every human body is different, and everyone might respond differently to UltrainflamX.
When using the product, a proper diet schedule should be followed for the best results. Efforts should be made at all times to ensure the guidelines are followed. Otherwise, there is no excuse when the product didn't do the job.
Consult your doctor to track fitness. If some health problem arises, always seek a doctor to avoid complications. Exercise to keep yourself fit. Working out helps increase metabolism and keeps the body healthy.
There have been no problems caused by UltrainflamX. It is a great supplement, so people with some intestinal illnesses who want to improve their health can have confidence in trying it. It helps to minimize damages and healthily handle the cause of inflammation. The food supplement also supports healthy digestion, improves liver health, and improves overall wellness.
Benefits & Results
UltrainflamX Benefits and Results
UltrainflamX is aimed at individuals suffering from any intestinal problems. It contains CurQfen, a clinically studied, patented curcumin blend designed for greater bioavailability and more reliable clinical results. CurQfen has been found to have up to 45.5 times more free curcuminoids in human plasma than the normal curcumin extract.
The next-generation selective Kinase Response Modulators (SKRMs) present in the XNT ProMatrixa proprietary protein matrix are technologically designed to improve high-quality delivery xanthohumol from hops. XNT ProMatrix provides 81% more bioavailability than the standard xanthohumol.
UltrainflamX also contains Isomalto-oligosaccharides (IMO), a prebiotic that encourages the production of short-chain fatty acids (SCFAs), which makes the intestinal mucosal health and the internal environment healthier.
The food supplement's fat profile includes flaxseed oil, which is a source of alpha-linolenic acid (an omega-3 fatty acid), and medium-chain triglycerides, a rapidly absorbed lipid source. It also provides 6 g of fiber in each serving. The food supplement improves overall digestive health.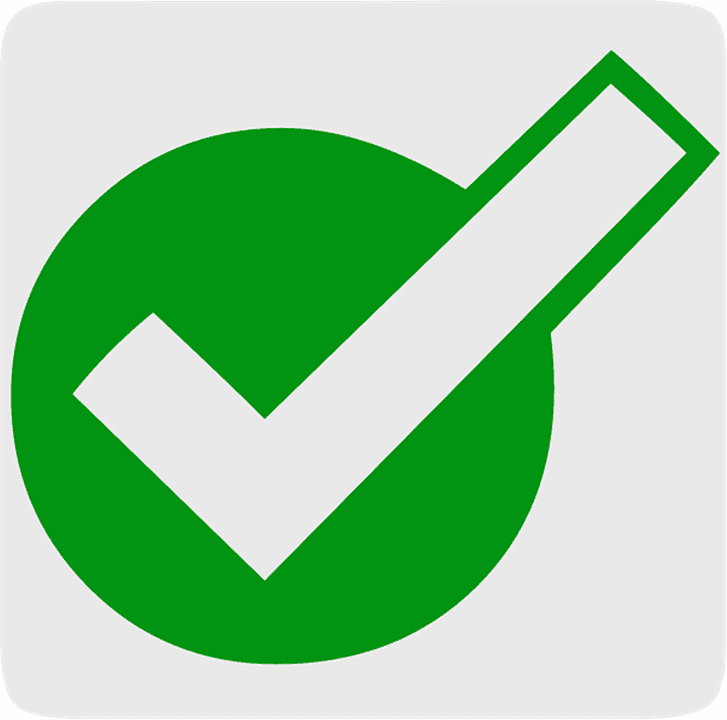 Instructions
How to Use UltrainflamX
The food supplement can be used as part of a complete 25-day program or 1-2 servings per day. UltraInflamX can be blended with water, diluted juices, or milk alternatives to make a delicious smoothie. The product should not be mixed for longer than 15 seconds.
Shake or briskly stir about 2 level scoops (45 grams) of UltrainflamX or UltrainflamX PLUS 360 into eight fluid ounces of chilled water, juice, or acceptable fruit as listed in the dietary guidelines.
It can be used as a breakfast smoothie, serve as an afternoon snack or even a midnight snack! It is highly recommended for the users of UltrainflamX to follow the guidelines provided by the health practitioners.
The UltrainflamX Program includes three phases that should be followed while using the products to cure illness. Take as much time you think you need at any stage of the Program, depending on your body's needs.
Phase 1 (Days 1-7)
During Phase 1, patients try to eliminate potentially any allergenic foods while slowly increasing their intake of UltraInflamX.
Phase 2 (Days 8-25)
During Phase 2, patients follow the recommended dietary program along with two servings of UltraInflamX daily.
Phase 3 (Days 26 and beyond)
During Phase 3, patients consult with their healthcare practitioner and decide how and whether to continue the program.
Side Effects
UltrainflamX Side Effects
Although UltrainflamX doesn't come with any listed side effects, there have been reported cases of people suffering from stomach problems after consumption.
UltrainflamX causes a change in bowel habits and can cause gas, wind, and bloating in the initial phase as the body adapts to the diet. That's why users are advised to increase gradually to the recommended two daily servings.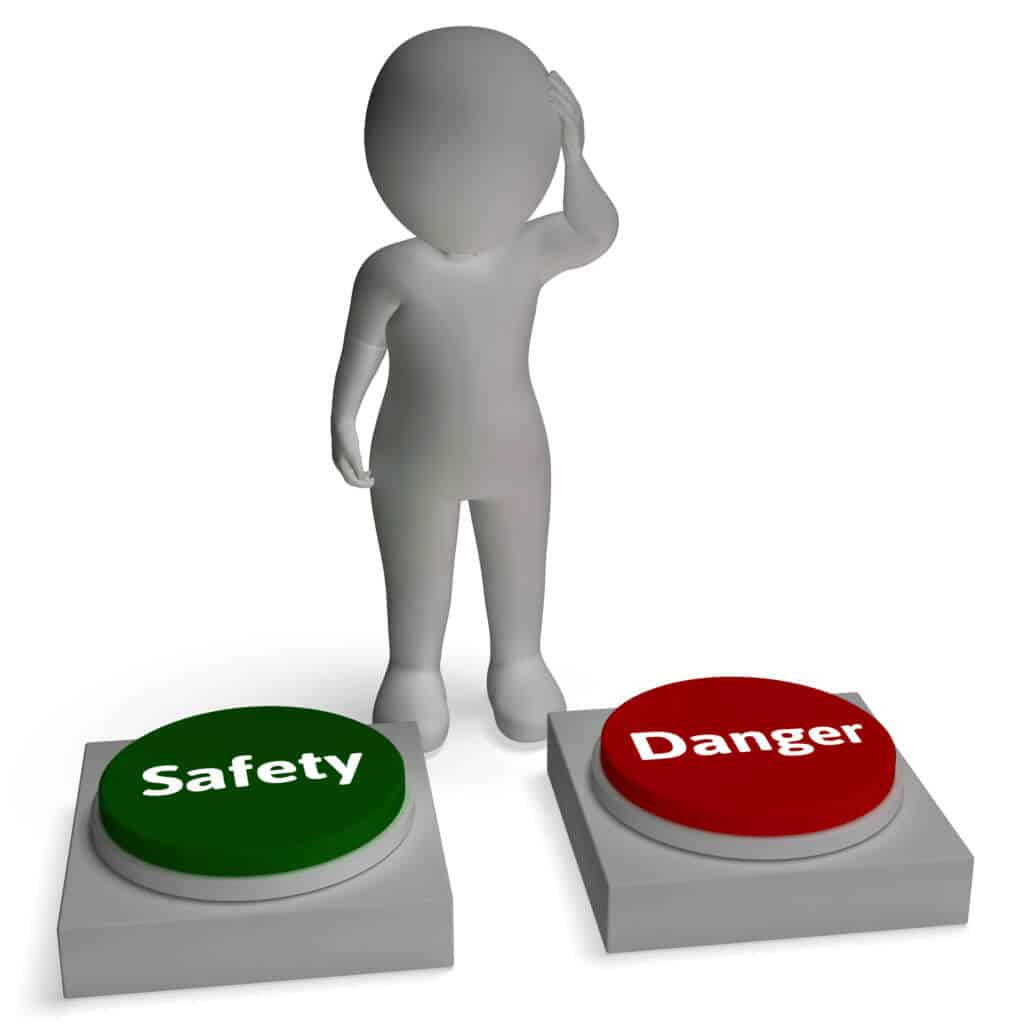 Warnings
UltrainflamX Product Warnings
Research has found some foods, which are highly processed, high in carbohydrates and fats, low in fiber, and specific types of eating patterns can lead to health problems, including inflammation along the digestive tracts, obesity, and digestive upset.
Avoid alcohol, food, and drinks that are high in caffeine, which could affect the performance of UltrainflamX.
Eat fresh foods, often, including organically grown fruits and vegetables. Make sure to wash fruits and vegetables before consuming them.
When eating meat, consider free-range or organically raised animals, such as chicken, turkey, or lamb. Try to go for low-fat versions.
One should keep track of their diet and follow the diet plan given by the health practitioners. Avoid overeating, stress, eating, and skipping meals.
Physical activity is important well. According to Heart.org, if you have been inactive for a long time, start by walking briskly. To gain strength and add muscle mass, do some weight training.
Physical activity is always good for your health, but try not to do too much as UltrainflamX might not give the best results.
Stress is never a good thing. Also, keep track of stress levels regularly to make sure you stay healthy. Stress can have an unwanted effect on your body, affecting the positive results of the UltrainflamX program.
Heart.org also suggests, to cope with stress, try breathing from your belly, taking a mental break, taking a short walk, having a good laugh, exercise, journaling, or listening to positive music.
Talk with your MD if you experience any problems after changing your diet or eating patterns. If you're stressing out to meet the required targets that you have set according to the eating guidelines, a doctor or nutritionist can be beneficial.
Alternatives
UltrainflamX Alternatives
Metagenics products might not be that well known in the market. The product line also has additional food supplements such as UltraInflamX Original Spice 25.7 oz.
Serrapeptase
Serrapeptase, a proteolytic enzyme that is effective against all types of inflammation and also eases pain and swelling. Most importantly, it shows no intestinal side effects.
Garden of Life FYI
Garden of Life FYI (For Your Inflammation) has been clinically proven to reduce inflammatory conditions. FYI has all the natural compounds that help maintain normal joint function.
Reviews
UltrainflamX Reviews
UltrainflamX products have the highest quality ingredients thanks to the safety standards, followed by Metagenics during the manufacturing process. The food supplement company uses a powerful combination of ingredients to ensure it works to deliver the promised and desired benefits.
Being manufactured in powder form, the customers have a wide variety of flavors to choose from, including mango and chocolate orange!.
UltrainflamX has received great feedback from both consumers and companies. A food supplement expert gave it a rating of 2.8/5 in comparison to other food supplements.
However, to compete with another brand of products globally, Metagenics has to remain innovative to survive.
What Users Are Saying
What Users Are Saying
"A physician recommended UltraInflamX to me several years ago. I take it whenever I have an upset stomach or other digestive discomfort. I usually only use 1 scoop vs. 2 scoops as directed because 2 scoops contain 170 calories and 1 scoop is sufficient to help. I also give it to my spouse when he has an upset stomach and he finds it helpful. It is now something we routinely keep and would not be without."
"I used it for a few months, it got too expensive for me. I used it with some other supplement stuff, though I can't remember what they were. It did work for me, but be careful of what flavor you get. I'm doing the Low FODMAP diet and (if you don't know) according to them there are certain sugars that people with IBD/IBS can't properly digest. I was doing the orange flavor one which was working great, then had to switch to a pineapple flavored one (might have mango in it as well) because they were out of stock on the orange. The UltrainflamX was working and was keeping me off the prednisone so I blanked out and took it — pineapple is a big no-no on the low FODMAP, so I, of course, started having issues, and had to go back on the prednisone."
"Whenever I feel like I'm getting a flare up, I take UltraInflamx 360. My favorite is the blood orange flavor! It has so many nutrients in it! You may have to shop around though because some places sell it for $100 a bag. I got it for $65.00. Still a lot but if it helps me from having to go on Steriods, Antibiotics and biologics, then its worth it!"
Bottom Line
The Bottom Line on UltraInflamX
If you want to shed those extra pounds, why not try using a weight-loss system that uses clinically-proven methods shown to support the healthy weight? It should be affordable and supported by science and positive customer reviews, so you know it works.
Among the best products we've seen this year is one called Noom. Customer feedback online doesn't mention anything negative about the product, which tells us customers are happy with their results. And, we're not surprised since it's designed by doctors with weight-loss tools all shown in clinical studies to help support your weight loss and help you keep it off.
The company behind Noom offers customers a free trial offer as a sign of confidence in their program.
Learn More About Noom »