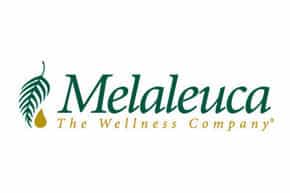 Why are people talking about Melaleuca? We wanted to know, so we put a laser focus one the ingredients, side effects, quality of service and clinical research. Additionally, we examined hundreds of customer reviews and comments. Then, we summarized and condensed to give you the info you need.
What is Melaleuca?
First off, Melaleuca ingredients or products include health and wellness supplements, food items, personal care and cosmetics. The labels provide detailed instructions on use. We like that there's a variety of items to choose from.
The Melaleuca company was founded in September 1985. You can purchase the supplements directly from the website, if you sign up for a membership. We like the longevity of the business and product availability, but read on…
High Price – "Too Expensive!"
The first concern was the high price of Melaleuca products. "The online store consists of nearly 500 different items," said our Research Editor. "Unless you sign up to be a distributor, the retail price is rather expensive."
"You would have to sell about 60 monthly memberships just to cover your monthly costs," said a customer.
"We are both on a disability pension and finding it hard to find $100 dollars a month on an order," said another.
While some complained about the high prices, others didn't mind the cost.
"To save money, they offered me "loyalty" dollars which can be used to buy products," commented a customer.
Scroll below for one of the best products we've seen over the last year.
Poor Customer Service – "Not Supportive?"
Based on customer reviews, complaints didn't center around Melaleuca side effects, but the poor customer service quality. "Countless phone calls to management asking for a simple returned call, are fruitless," stated a consumer.
"I do not believe that the customer service person helped me at all what so ever because I have to re due what I have already done so that I can get my refund for an order that I did not place," said a customer.
We did find some customers that shared their positive experiences with the Melaleuca customer service team. "I have been shopping with Melaleuca for almost 2 years and the customer service team always resolves my conerns," said a consumer.
Another said, "If people are having problems they really need to talk to the company. I have had to call couple of times and each time they where helpful "
Our research has proven that when any part of a supplement company is considered concerning, such as offering poor service, long-term success is limited. So, if Melaleuca doesn't provide excellent customer care, it may be time to consider a business that does.
The Science – "Researched?"
The Melaleuca business model is designed to promote overall health and wellness. There's a wealth of information about the benefits of the supplements and company initiatives. What's missing is research connecting the product line to weight-loss. In fact, there's no science available on the entire website. At DietSpotlight, solid science is a critical part of the review process. We're concerned when a company doesn't provide science-based facts to support claims.
The Bottom Line – Do Melaleuca Products Work?
So, are we excited about Melaleuca products? Well, we like that some of the supplements contain natural ingredients and that we found a few favorable customer comments, but the lack of research connecting this line to weight-loss is concerning.  We're also skeptical about this one due to customer complaints about the high prices and the poor customer service quality.
We want to help you reach you weight-loss goals, so we suggest going with an affordable supplement containing ingredients shown to work, backed by positive customer comments and a service team that focuses on customer care.
Among the best products we've seen in 2016 is Leptigen. The supplement promotes weight-loss by featuring four clinically-tested ingredients which have been shown to help accelerate metabolism and ignite fat loss. There's no one talking about harmful side effects, but users are chattering about seeing great results.
Also, the makers of Leptigen are so confident in their supplement, that they're offering new customers a Special Trial Offer.