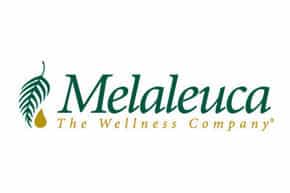 We've heard a lot of people talking about Melaleuca, so we decided to dig a little deeper and see what the fuss was about. We researched the company, products, ingredients, and customer reviews, then combined all the information here so you can make an informed purchasing decision.
EDITOR'S TIP:
Combine Melaleuca with a proven fat burner such as
Leptigen
for better results.
What You Need to Know
First off, Melaleuca is a supplement company based in Idaho, with locations all over the world including: China, Australia, New Zealand, Hong Kong, Singapore, Korea, Taiwan, Malaysia, and Europe. The company doesn't appear to sell any fat burners or appetite suppressants, but instead sells high fiber food products. While these can help with weight loss if your diet lacks fiber, they won't work the same way weight loss supplements do. To order, you must be referred by another customer.
The company was founded in September 1985, and is focused on providing healthy products. We like the product lineup and company longevity, but read on…
"Holy Moley" – 450+ Products!
This company offers more than 450 health and wellness products, and yet not a single one of them is a weight loss supplement in the form of a fat burner or an appetite suppressant. You'll find an array of nutrition, personal care, home cleaning, and cosmetic products.
"While this can help you live an overall healthier lifestyle, they not only make purchasing the products difficult, but don't offer products specifically geared toward weight loss." said our Research Editor.
"Meleluca lies to you sending products that you didnt order then charge shipping and handling fee.Total theft." said one user.
Scroll below for one of the best products we've seen over the last year.
Poor Customer Service
It appears as though once you become a customer, you are committed to some sort of monthly order, which automatically ships and is charged to your payment method. Many people complain of issues with customer service, saying they're nice on the phone, but don't follow through. Some complain that when they've left a negative review on a product, it never shows up on the website, suggesting you can't really trust the reviews you do see..
"Some products are good but the vitamins are not even close to the quality of Amway's Nutrilite. But customer service is bad. They are nice on the phone. But will not give you credit or work with you and expect monthly purchases and you to be a good customer." , said another.
Another user said, I wrote a negative review on one their products and it is not showing on that product. In fact, I never see a negative review, so you can not trust their reviews because they seem to throw away the negative ones!"
Our research shows that if something has problems, like if it's too difficult to place orders, requires auto-shipment, and customer service is poor, users will get frustrated and turn to other alternatives..
The Science
Melaleuca doesn't provide any links to published clinical research. We're not able to get full information on any of the products in the catalog because of all the hoops you're required to jump through to become a customer in the first place. We're a little concerned about the quality of products since users complained their negative reviews aren't actually ever posted on the website.
The Bottom Line
While many of the nutrition products in the line may very well help you live a healthier life, none of them are designed specifically to assist with weight loss. As such, it's recommended you include these products as part of a healthy lifestyle and look elsewhere for a fat burner or an appetite suppressant.
If you're looking to lose a few pounds, we recommend combining a healthy, balanced diet and exercise routine with a clinically proven safe and effective weight loss supplement designed to increase metabolism and suppress the appetite.
Among the best products we've seen in 2016 is Leptigen. All of the ingredients in the formula are clinically proven safe and effective to assist with weight loss. And, as we researched, we found no negative mentions of the product or side effects, which lets us know people are experiencing good results..
The makers of Leptigen are so certain their product works, they're providing new customers with a special trial offer, which we love to see.