Usana Essentials Multivitamin Review

- 16 Things You Need to Know
I'm here to cut through the noise and get you the bottom line on Usana Essentials Multivitamin. We'll turn our attention toward the ingredients, side effects, scientific research and customer service quality. Under our radar will be hundreds of consumer comments and reviews. Then, we'll refine and summarize to give you the info you need.
Usana Essentials Multivitamin can be purchased through their Official Site.
Overview
What is Usana Essentials Multivitamin?
USANA Essentials Multivitamin is a multivitamin featuring mega antioxidants and chelated minerals.
The product is no longer available on the official website and is available under the name Cellsentials, a bundle of two products – Core Minerals and Vita-Antioxidant. According to the official website's blog, these are USANA's flagship nutritional supplements.
Before digging into Usana, what role do multivitamins and mineral supplements play in daily nutrition and health goals?
Advanced Pharmaceutical Bulletin – First and foremost, are vitamins safe? An extensive review of research showed that taking some vitamins, in high doses, may not be healthy. The study found that "high-dose supplements of vitamins A, E, D, C, and folic acid are not always effective for preventing disease, and it can even be harmful to the health."
Nutrients – However, nutrient deficiencies are a factor in overall health, especially in the aging community.
Nutrition Journal – So, what do you do? You address the gaps with multivitamins, where the "potential benefits…likely outweigh any risk in the general population."
Now that we have some background, let's dig into this specific multivitamin supplement.
Usana Essentials Multivitamin Competitors
How Did Usana Essentials Multivitamin Start?
USANA is a direct sales company that sells various health and wellness and personal care products, including multiple vitamins and other health supplements.
It was founded in 1992 by Dr. Myron Wentz. Since then, it has grown to have representatives in 18 international markets. It has received numerous awards and accolades since its founding.
About Usana Health Sciences MLM
Usana Health Sciences is a company that sells high-quality health supplements and products. Founded by Myron Wentz, the company's goal is to foster health and wellness and guide community members to increase their quality of life.
Instead of distributing through retail, the company takes a multi-level marketing approach to distribute their merchandise. In addition to purchasing products from associates, customers can directly buy from the Usana Health Sciences website.
What is MLM?
Multi-level marketing is a model that requires recruiting associates to distribute the products. Their inventory is not available to retailers but can be purchased directly from Usana or a well-informed associate. Through MLM marketing, associates can deal directly with customers and address concerns.
Usana Health Science and Network Marketing
Usana is part of the Direct Selling Association, an organization that ensures the ethical manufacturing and disbursement of products. The company keeps with ethical guidelines to guarantee the quality of their merchandise and distribution method through this.
To begin selling with Usana, interested individuals can start by discussing opportunities with a Usana Associate or filling out a small questionnaire on the Usana website. Once this is submitted, Usana can help you find an associate to help guide you to start selling.
Individuals who join the Usana direct selling team will benefit from work-life balance and control of their income. As a part of the Usana team, members can start-up with minimal cost to them. They will build their wealth without worrying about the overhead and continuing expenses.

Scroll below for one of the best products we've seen over the last year.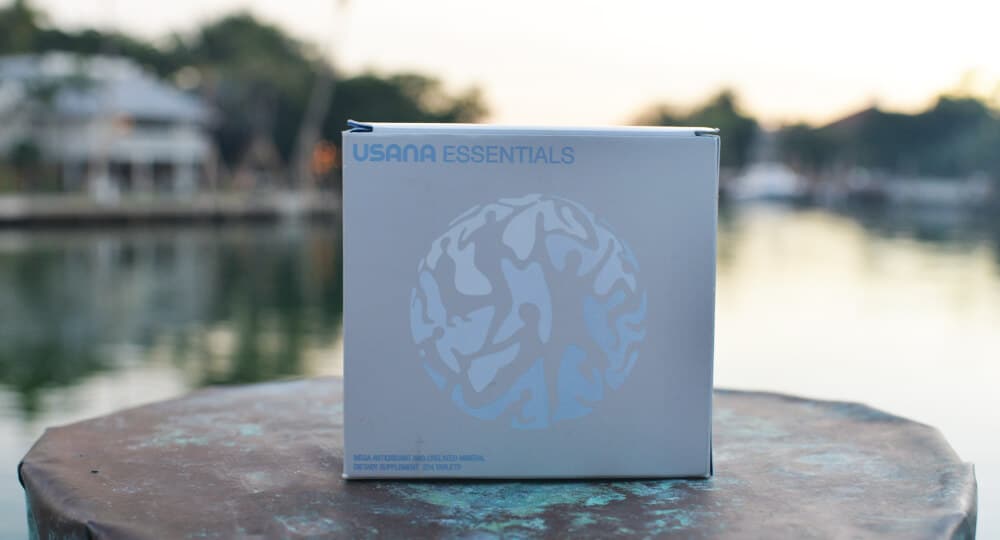 Claims
USANA Essentials Multivitamin Ingredients and Claims
USANA Essentials Multivitamin Claims
In addition to various vitamins, the Vita-Antioxidant product contains:
Incelligence Complex
This contains alpha-lipoic acid (ALA), green tea extract, hesperidin, and Resveratrol.
ALA is a compound that's involved in energy metabolism. It reduces oxidation by increasing antioxidant enzymes, according to Examine.com.
Green tea is high in polyphenol antioxidants. It's also high in catechins and caffeine, which can help with weight loss, studies in the International Journal of Obesity and Related Metabolic Disorders, The Journal of Nutritional Biochemistry, and the Journal of Medicinal Food. Hesperidin is a plant chemical known as a bioflavonoid.
Resveratrol is also a source of polyphenols. You can find it in the skin of red grapes and other nuts and berries. According to Biomedicines, this compound may have some anti-inflammatory effects.
Inositol
This is a vitamin-like substance found in many plants and animals. It's produced in the human body.
Sometimes called vitamin b8 or dambrose, inositol is in various animals and plants. It's essentially a vitamin-like substance that is replicable in a laboratory. This component resides in dietary supplements.
Clinical Research
There does not appear to be a direct link between inositol and weight-loss. However, according to PubMed.gov, "Inositol 6 g daily was given in a crossover-double-blind manner for five days before the fifth or sixth ECT to a series of twelve patients, without effect.
Body mass index, body weight, and waist circumference were reduced significantly within all groups without the waist-hip rate modification. Weight-loss had relied dramatically upon the addition of metformin to the diet. Fat mass was decreased in the diet + metformin + inositol group as well.
There needs to be a further investigation to confirm metformin and myoinositol's effects on body composition improvement, based on a study in Minerva Ginecologica.
Olive Extract
The olive extract comes from olives' fruit and seeds, which grow on a tree found in Africa, Argentina, California, China, and the Arabian Peninsula. This extractor oil is commonly used for cooking but is in numerous supplements. It's said to have many health benefits.
What is it Supposed to Do?
Sometimes olive extract is used in supplements to help with regularity.
Choline Bitartrate
Choline bitartrate is similar to B vitamins. It is in foods like eggs, nuts, liver, beans, wheat germ, beef, spinach, and peas.
What is it Supposed to Do?
It's in several health supplements. It's often said to improve athletic performance and boost mental clarity. According to the National Institutes of Health, this ingredient is plentiful in a healthy diet.
Clinical Research
This substance has no connection to weight-loss.
Sports players were given choline one week before a competition. The results had displayed a significant difference in pre and post-competition measurements of leptin, urine choline and malondialdehyde, and free plasma choline levels. Body mass had been reduced in post-competition as well.
Coenzyme Q10
This is an antioxidant your body produces naturally. Your cells use it for growth and maintenance. Natural levels decline with age, according to information provided on the Mayo Clinic website.
Turmeric Extract
This extract of spice helps increase the antioxidant capacity of the body, according to AEMB.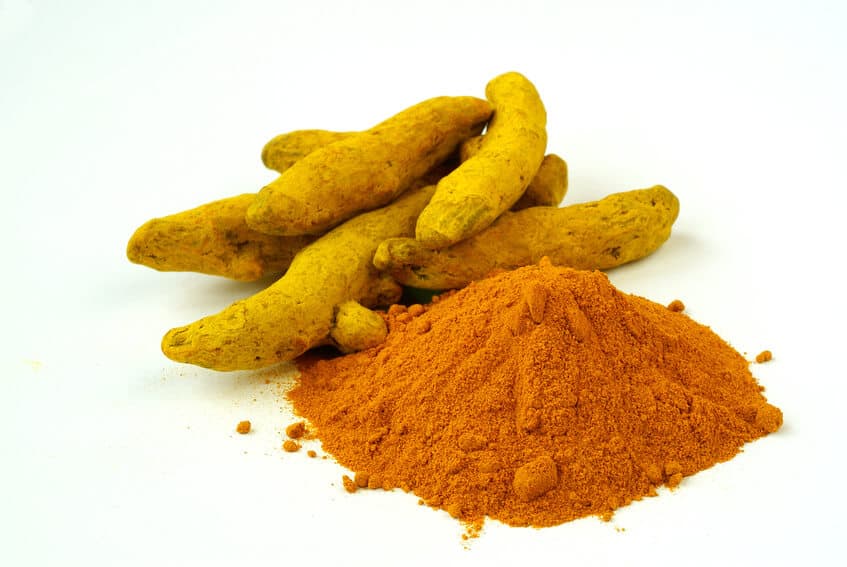 Lutein
This is a carotenoid vitamin related to beta-carotene and vitamin A. It is an eye vitamin because it helps with eye health, as per information in Nutrients.
Lycopene
This is a naturally occurring chemical that gives fruits and vegetables a red color. It's most abundant in tomatoes and tomato products and watermelons, pink grapefruits, apricots, and pink guavas.
Alpha-lipoic acid
According to a study in the American Journal of Medicine, "alpha-lipoic acid 1800 mg/d led to a modest weight loss."
Green tea
According to a study published in the American Journal of Clinical Nutrition, "Green tea has thermogenic properties and promotes fat oxidation beyond that explained by its caffeine content per se. The green tea extract may play a role in the control of body composition via sympathetic activation of thermogenesis, fat oxidation, or both."
And another study published in Obesity showed, "In summary, this trial clarified that the continuous ingestion of catechins, especially in high amounts, reduces body fat in women and men without the need for any lifestyle changes."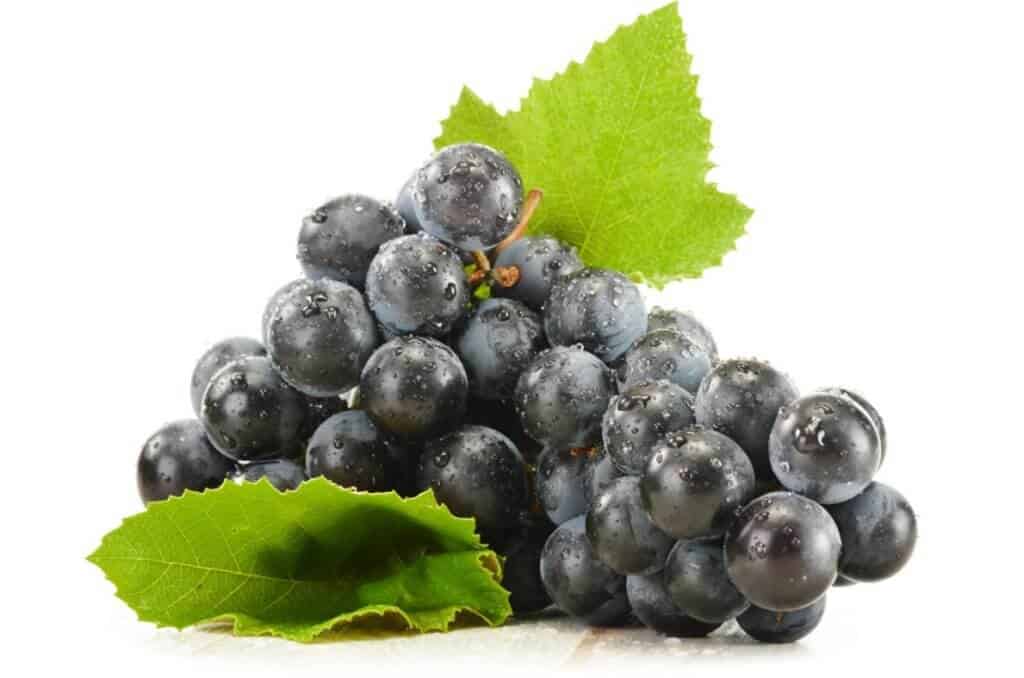 Resveratrol
According to a study published in Life Sciences, Resveratrol can modulate lipids' metabolism and inhibit the oxidation of low-density lipoproteins and platelet aggregation.
"However, the bioavailability and metabolic pathways must be known before drawing any conclusions on the benefits of dietary Resveratrol to health.
The Core Minerals product contains ingredients such as calcium, zinc, copper, selenium, chromium, manganese, etc.
Does USANA Essentials Multivitamin Work?
Given that your body needs these vitamins and minerals to be healthy, there's plenty of reason to believe it would work. But, the formula itself hasn't been studied or tested.
Though it contains clinically-tested ingredients, the doses may not be high enough to get the results studies of the individual ingredients shown.
Benefits & Results
USANA Essentials Multivitamin Benefits and Results
The USANA Cellsentials pack provides all the vitamins and minerals you need to maintain a healthy dietary intake.
Of course, these should not replace a healthy diet, as nutrients are always better directly from the source.
These are not magic pills, so if this is the only change in the routine you make, you may not see any real results at all.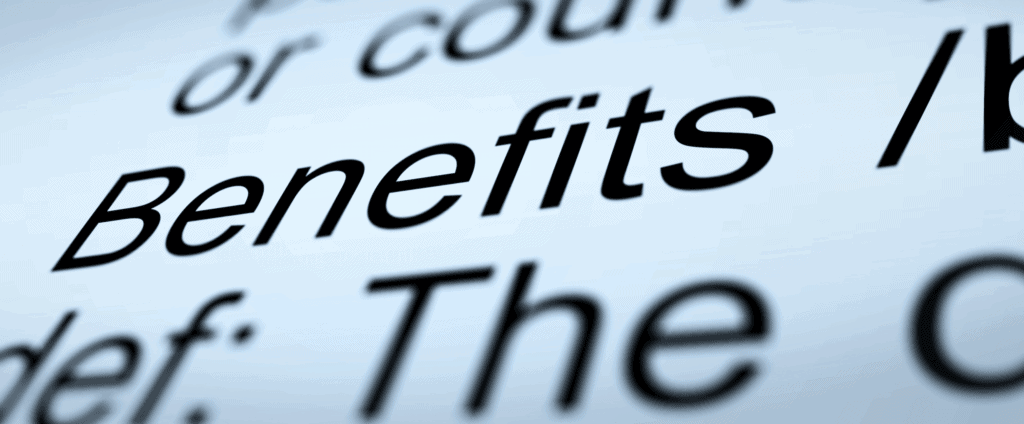 Details on USANA Essentials Multivitamin and Weight Loss
The vitamins, minerals, and antioxidants in this formula are no doubt good for your overall health. However, because of the limited amount of weight loss ingredients, it's reasonable to think it may not provide the level of results you'd see from an appetite suppressant or fat burner.
Directions
How to Take USANA Essentials Multivitamin
Adults take two tablets of both the US Vita-Antioxidant and US Core Minerals twice a day, preferably with food. Each bottle comes with 112 pills, so it lasts four weeks – or 28 days, just shy of a month.
Side Effects
Potential USANA Essentials Multivitamin Side Effects
If you experience anything, stop taking it and talk to your doctor.
USANA Essentials Multivitamin Product Warnings
There are no product warnings, as this is just a multivitamin with minerals and antioxidants.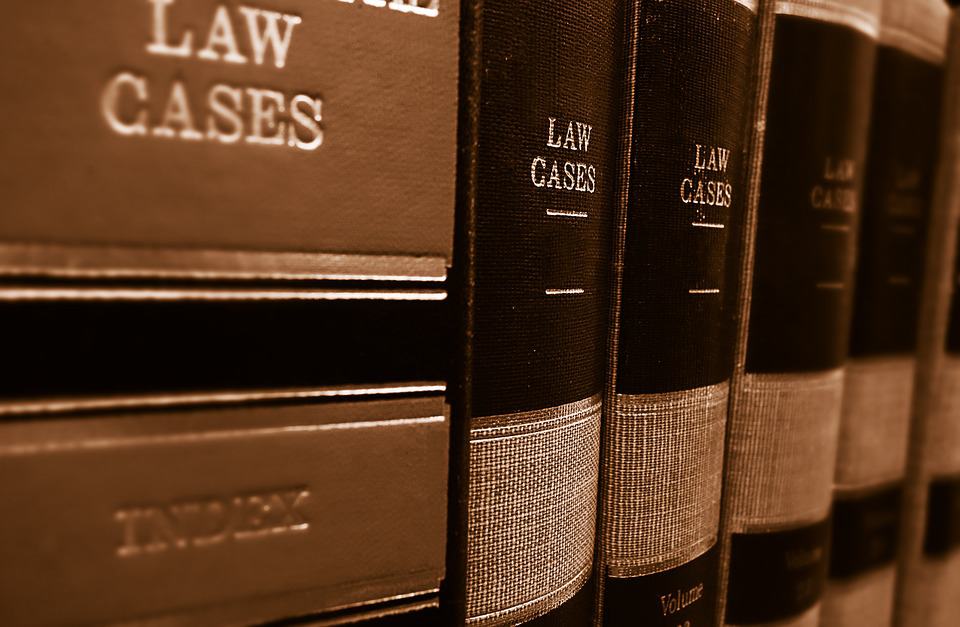 Lawsuits
Any USANA Essentials Multivitamin Lawsuits?
USANA has been sued in the past and is currently subject to a lawsuit. In 2007, independent distributors banned together to file a class-action lawsuit against fraud and deception.
In March 2017, RM Law announced a lawsuit against USANA, this time on behalf of shareholders who purchased stock in the company between March 14, 2014, and February 13, 2017.
The suit claims USANA made false and misleading statements after acquiring a Chinese based company, BabyCare.
The suit also claims USANA "failed to disclose material adverse facts about its business, operations, and prospects.
Specifically, Defendants made false and/or misleading statements and/or failed to disclose that: (i) the Company's BabyCare subsidiary had engaged in improper reimbursement practices in China; (ii) these practices constituted violations of the Foreign Corrupt Practices Act ("FCPA"); (iii) as such, the Company's China revenues were in part the product of unlawful conduct and unlikely to be sustainable; (iv) the foregoing conduct, when it became known, was likely to subject the company to significant regulatory scrutiny; and (v) as a result of the foregoing, USANA's public statements were materially false and misleading at all relevant times."
There is no word on this lawsuit's outcome, as it's likely still in litigation since shareholders had until April 2017 to join the suit. (Herald Extra, PR Newswire, Pomerantz Law Firm)
USANA Essentials Multivitamin Alternatives
There are several multivitamins on the market today that would work as an alternative to this product.
One, in particular, is the Vitacost Synergy Multivitamin. It contains green tea extract, grape skin, seed extract, lutein, Zeaxanthin, Bioperine (for enhancing bioavailability), etc.
While not all of the ingredients are the same – it is very similar and much more affordable.)
Price
USANA Essentials Multivitamin Pricing Information
Each 28-day supply costs $59.35. If you're ordering this product, you can expect to pay up to $50 in shipping, depending on your location and the shipping method you choose.
You can choose between UPS Surepost, which will arrive in three to nine business days, some USPS shipping options, and UPS 2-Day shipping.
If you're close to West Valley City, Utah, where the corporate office is, you can opt to pick up your package there and save on shipping costs.
Ordering additional products may allow your order to reach a minimum threshold required for free shipping.
When you place your order, you have the option to enter sponsor information so an independent sales representative can get credit for your order.
If you don't know the sponsor ID, you can look it up by name, or you can say you heard of the company from another source such as a friend or search engine.
You also have the option to sign up for auto order, which allows you to get an automatically recurring order shipped to your door every four or eight weeks.
You'll save 10% on all orders if you opt to order this way. You must contact customer service to set up an auto order.
Does a Money-Back Guarantee support USANA Essentials Multivitamin?
Customers who order directly from any official USANA website have a 100% 30-day money-back guarantee on their initial order. Products can be returned and exchanged, replaced, or refunded, minus shipping costs. Preferred customers who return merchandise equal to or exceeding $100 are voluntarily canceling their preferred customer account.
The product must be in a resalable condition – so it cannot be opened or used. You must call and request a return merchandise authorization number (RMA) for the return, credit, or exchange.
After the initial order, associates may return USANA products purchased within the past 365 days for a refund of 90% of the purchase price, minus any shipping, handling, and delivery charges. The merchandise is in a resalable condition unless otherwise required by law.
Returns resulting in refunds more than $100 may result in termination of distributorship. Products must be at least three or more months away from expiration to be eligible for return.
What if I Want to Sell USANA Products?
You'll have to join the company as a sales representative. Their website advertises seven ways to earn income with the company.
You'll earn profits on the difference between the preferred price and the retail price. You'll earn weekly commissions of up to 20% from your sales and your team's sales volume.
You'll also earn various incentives, such as luxury travel, prizes, and even cash.
As you advance, you can qualify for a lifetime matching bonus, an elite bonus, and a leadership bonus.
You'll also get a Celavive product bonus, earning a 25% bonus of the tax-exclusive sales price for all Celavive products sold to personally sponsored Preferred Customers on their initial order of Celavive products.
What Users Are Saying
"Best multivitamins ever!! I have a really packed schedule and I take 2 pairs of this per day. I would definitely recommend this product to anyone! Safe to use and what's the about it is it has therapeutic claims. So no worries about the product itself."
"Pharmaceutical grade vitamins with potency guaranteed! I use this product twice a day. Wish the tablets can be smaller but with high quality ingredients they maybe hard to do."
"As a high performance dancer, this product really can't be missed at home, I began to see results in the mornings, It doesn't make it difficult for me getting up like before, I feel more energetic, well-being and my body appreciates it."
Bottom Line
The Bottom Line on Usana Essentials Multivitamin
Usana Essentials Multivitamin is a dietary supplement beneficial to some users. We also like the trustworthiness of the company. However, some science shows a limited benefit to multivitamins.
Weight management should include a vitamin. It should also consist of a healthy diet, exercise and the newest technology to keep you on track.
Among the best products we've seen is Noom. The product consists of human coaching, nutritionist and doctor support, a clinically proven method of helping you lose weight, and food and exercise tracking – along with much more. This is the last weight-loss program you'll need, according to Noom
Also, the team behind Noom are offering a free trial offer as a sign of confidence in their program.
Learn More About Noom »