MLM

- 9 Things You Need to Know
If you're active on social media, chances are you've seen some of your friends encouraging others to join their MLM team or promoting their network marketing company.
You've probably also seen a fair amount of criticism of MLM or network marketing, which many believe are scams.
If you've ever asked yourself "What is network marketing?" or "What is MLM?" then this article is for you.
Keep reading and we will answer all of your questions about the nature of MLM, whether it's legitimate, and how you can make a profit from it.
What is MLM?
MLM is an abbreviation that stands for multilevel marketing.
Multilevel marketing (also known as network marketing, referral marketing, and sometimes pyramid marketing) is a type of marketing where non-salaried salespeople derive revenue through direct sales.
Unlike retail sales, MLM requires selling  directly to the consumer. These salespeople are commonly referred to as independent distributors.
Independent distributors receive a commission every time they make a sale. They can also increase their earning potential by recruiting a downline—or team of salespeople—and receiving a percentage of their revenue every time they make a sale, too.
Much of the appeal of MLM companies has to do with the flexibility afforded to its sales force. In theory, running an MLM business can allow you to work from home, set your own schedule, and earn an income commensurate with the amount of time you're willing to invest.
However, these claims have been challenged by many former MLM salespeople, economists, and even the Federal Trade Commission, which famously cautioned the public to be wary of MLM scams.
Bottom Line: Multilevel marketing is a somewhat controversial style of marketing in which salespeople not only earn a commission for products sold but receive additional incentives for recruiting more independent distributors to the sales force.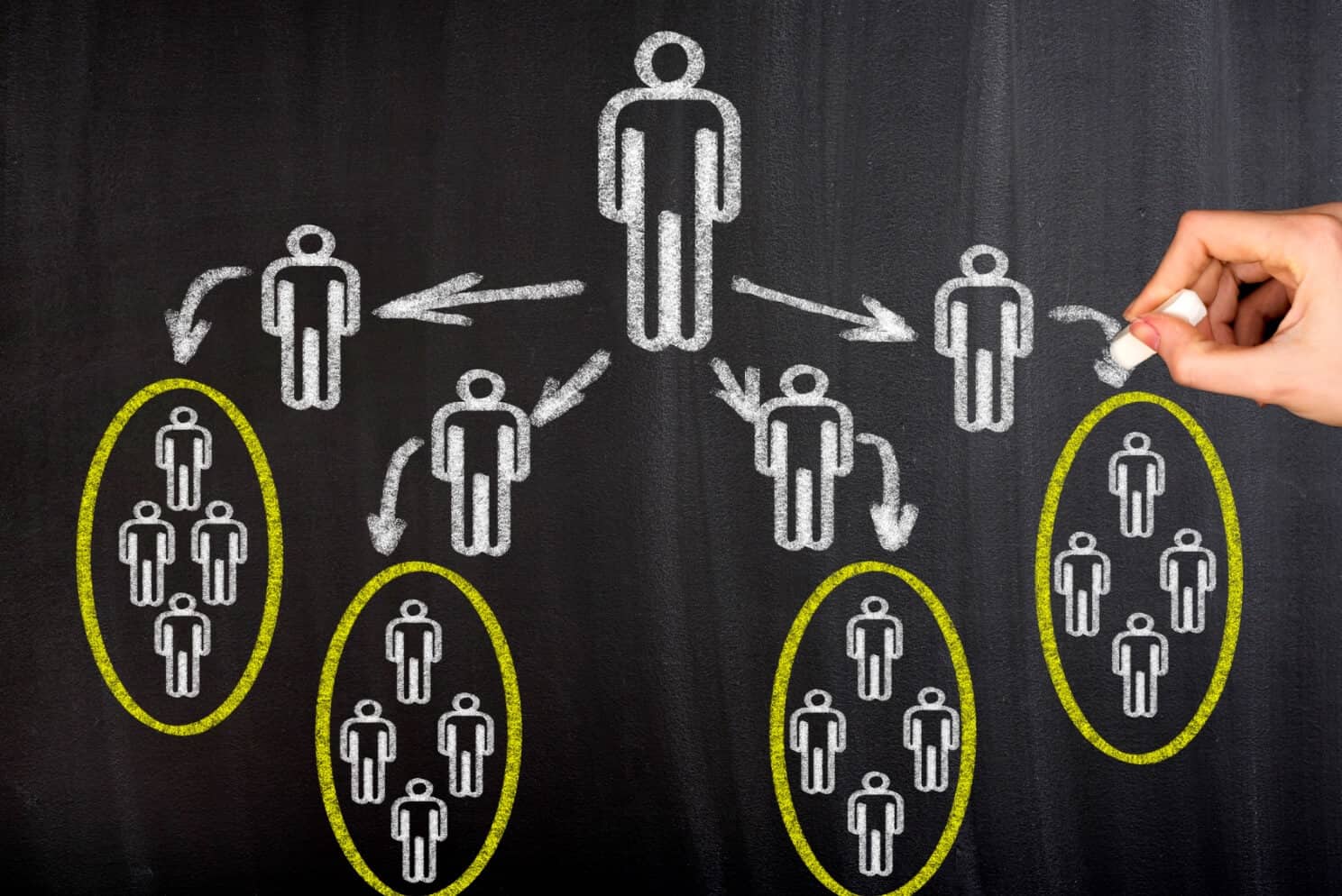 What is Network Marketing?
According to Entrepreneur, network marketing is simply another term for multilevel marketing, but while the name multilevel marketing emphasizes the structure of the sales force, network marketing describes how it works.
Three strategies for MLM success include:
Generating leads (potential new additions to your sales force)
Recruiting new salespeople to your downline
Training and motivating those new recruits to grow their own downlines
Since this sales strategy is heavily reliant on recruiting as many new leads as possible, many independent distributors look to their personal social networks to build their downlines, generating leads from family and friends.
According to TheBalance, a common method of recruitment involves throwing a party to promote the product. Guests can not only buy merchandise, they can also learn about how they too can become distributors.
Some of the best-known network marketing companies include Avon, Amway, Partylite, Jamberry, and Mary Kay.
Bottom Line: The success of network marketing is predicated on independent distributors building a large sales force from their existing social network.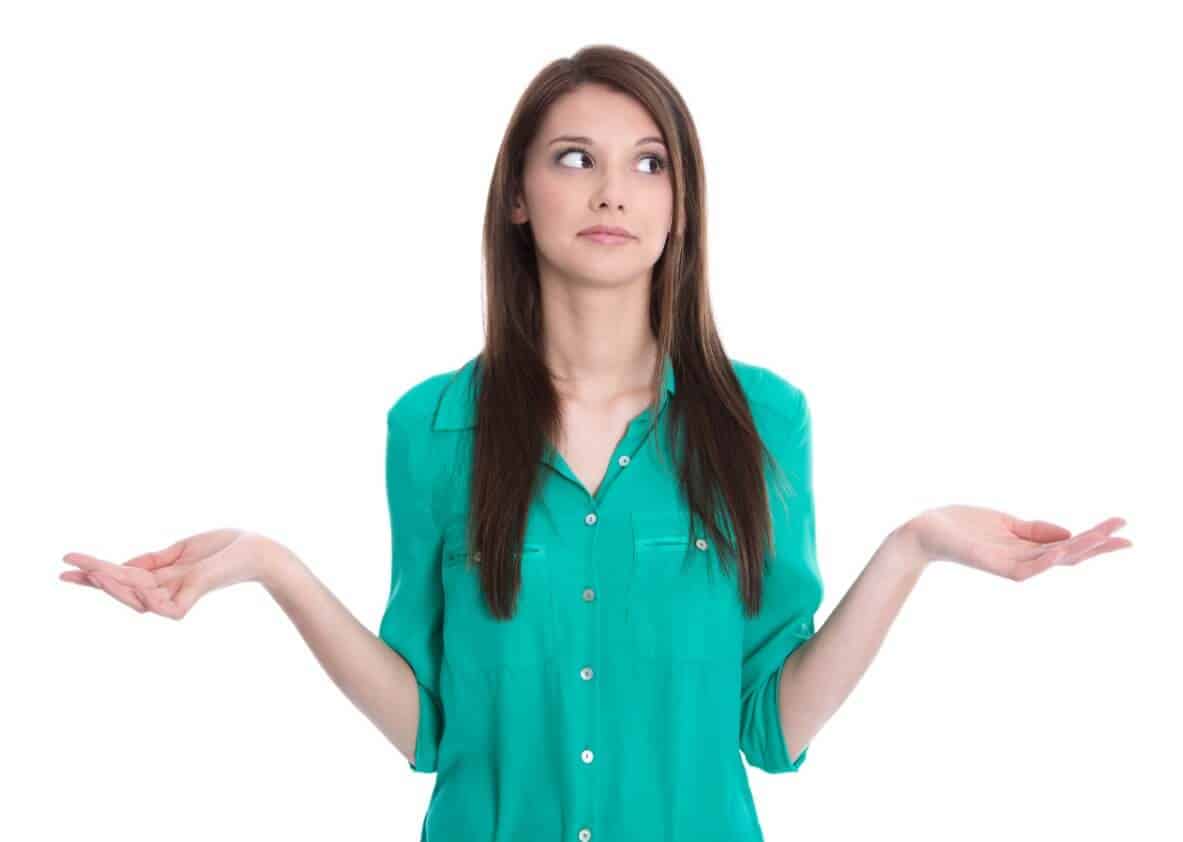 What Makes MLM Controversial?
There's controversy surrounding certain MLM business opportunities. Some concerns relate to high start-up costs, recruiting and stock-piling inventory.
We'll address these criticisms point by point.
Stock-Piling
Some network marketing companies encourage stock-piling. Independent distributors then have a surplus to offer prospective buyers. This potentially increases the initial investment by hundreds of dollars.
There's also the instances where independent distributors must meet regular purchasing quota. This involves buying additional inventory.
Recruitment
Some MLMs attract criticism due to the prioritization of recruitment ahead of sales. However, team leaders may not always consider financial consequences of recruitment practices.
Additional Concerns About a MLM Business
An initial startup cost of $100 or more may not seem like much to a team leader with a downline of fifty people, especially when they're receiving a percentage of all fifty distributors' sales. But to the new recruits opening their wallets in the hope of professional advancement, the expense can feel much riskier.
To recoup their losses, some newly recruited distributors turn to recruiting instead of selling.
Bottom Line: MLMs are sometimes criticized for their questionable business practices and their purported similarities to illegal pyramid schemes.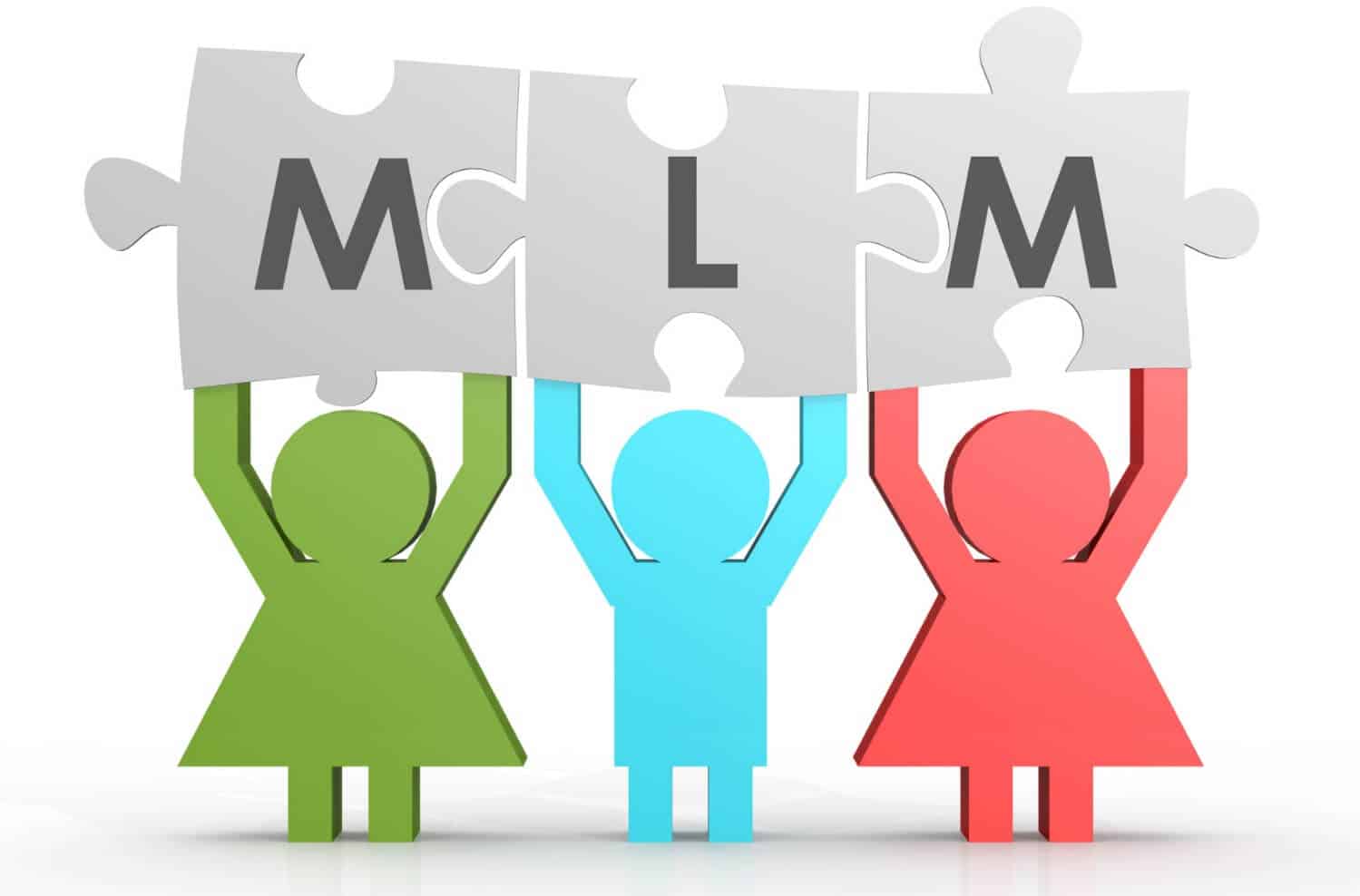 What Are the Hallmarks of MLM Scams?
According to the Federal Trade Commission (FTC), the best guideline for identifying an MLM scam is this:
"If the money you make [from an MLM business] is based on your sales to the public, it may be a legitimate multilevel marketing plan. If the money you make is based on the number of people you recruit and your sales to them, it's not. It's a pyramid scheme."
With this rule in mind, it's easy to see why people and agencies are skeptical of multilevel marketing. The unofficial pressure to do so can be intense.
Some independent distributors find alternatives to turn a profit.
Bottom Line: It can be hard to know whether an MLM is legitimate because so much of what makes them questionable has little to do with official company policy.
What's Wrong with Direct Selling?
The biggest drawback of direct selling has to do with the likelihood of turning a profit.
There are those who support direct selling verses MLM business opportunity.
But, the numbers tell a different story. While there is certainly a correlation between individual distributors' prowess and their long-term success, making a livable, sustainable wage from selling directly remains an elusive goal.
According to MarketWatch, Georgetown University associate professor of marketing Prashant Malaviya offers this suggestion: If you want to get a sense of the earning potential of direct sales, choose an MLM and divide its annual revenue by its number of independent distributors.
That figure will give you an approximation of the average salesperson's earnings, and often those figures are shockingly small. Applying this math, the results are even more sobering.
The median income for its 15.6 million distributors is less than $2000 per year.
Bottom Line: Research shows that the direct-sales industry is not a sustainable way to earn a living for the majority of independent distributors.
Which Company Offers the Best MLM Compensation Plan?
Networking writer Todd Falcone is quick to point out that although there is no single best MLM compensation plan, there are some that certainly outshine others.
However, be mindful of what MLM business to join. Some of those variables include:
The company's leadership history
The marketability of its merchandise
The culture of the organization and whether you fit into it
Bottom Line: Determining the "best" compensation plan has less to do with the structure of the plans themselves and more to do with other features of the MLM in question.
What Should I Know Before Joining New MLM Companies?
According to The Balance Small Business, before you make an initial investment in any new MLM companies, you should do some due diligence.
Websites like the Better Business Bureau, Glassdoor, and other workplace evaluation sites allow prospective distributors to do their homework before purchasing inventory.
Here are some warning signs to look for while you're conducting your research:
Poor BBB ratings
Misleading advertisements
Unsupported claims about the products
Consistent negative feedback
Bottom Line: Be aware of critical employee feedback, outstanding legal actions, and poor consumer ratings before getting involved with an MLM.
What Are Some More Signs That An MLM is a Pyramid Scheme?
One effective way of identifying a pyramid scheme is by looking at the company.
According to Federal Trade Commission, if the recruiter claims to have gone "from rags to riches" since getting involved with the company, be skeptical.
If there's mystery surrounding the recruitment process, be skeptical.
Moreover, if the company's biggest claim to fame is its celebrity endorsements, be skeptical.
Bottom Line: If an MLM tries to dazzle you into joining, it's probably not legitimate.
The Bottom Line on MLM
MLM has been around for decades. It's an easy for companies to make money by enticing employees to sell products. While there are some drawbacks to MLM, there's also the positive side, which is the opportunity to have a home-based business and work when you want to work. Always remember to dig deep into a company before making that jump, though.
If you are looking more for a way to lose weight with the support of a community, it may be best to choose a comprehensive program with human support.
Noom is one of the best weight-loss apps we have ever seen, especially since the program comes with human coaching, community support, and a large food logging database. 
Right now, Noom is available as a free trial offer for all Dietspotlight readers.
MLM
Questions & Answers
Q:
What is the most profitable MLM business?
A:
The most profitable MLM businesses are usually ones that have been around for some time, have developed a large network of distributors, and offer products with high demand. Some of the most profitable MLM companies include Amway, Avon, Herbalife, Mary Kay, Tupperware, and Primerica. All of these companies have a long history of success in the industry and strong consumer bases.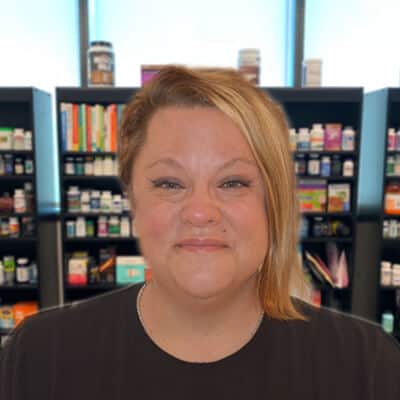 About the Author:
Summer Banks has researched over 5000 weight-loss programs, pills, shakes and diet plans. Previously, she managed 15 supplement brands, worked with professionals in the weight loss industry and completed coursework in nutrition at Stanford University.
Updated: