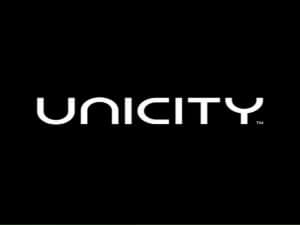 I paused before I hit the "publish" button on this one, because my conclusion for Unicity Weight Management was a bit of a shocker. We basically created a comprehensive review, focusing closely on the ingredients, side effects, customer care and clinical research. Furthermore, we scrutinized a variety of dieter reviews and customer responses that are found on the web. At last, we summed up everything in order to give you the information you need.
EDITOR'S TIP:
Combine Unicity Weight Management with a proven fat burner such as
Leptigen
for better results.
What You Need To Know
Unicity is a company that offers numerous supplements for weight management, anti-aging, daily health, fitness, immune system, heart health and other concerns. Some of the weight management products available from this company are; Balance Cholesterol, Balance Glucose, Bios Life Slim, ChitoRich, ChromaTone and Cleanse Tea. While there is contact information provided on the official website, no success stories or testimonials were found on the website.
This company has been around since 2001 and all of their products are readily available on the main website. Some Unicity Weight Management supplements are available on websites such as Amazon as well and some positive user feedback is posted online, but read on…
Steep Prices – A Concern?
According to our Research Editor, "The prices of Unicity Weight Management supplements are pretty high and may not be affordable for many dieters. For instance, the Bios Life Slim supplement sells for $120 per canister, which is a bit pricey."
"Don't want to spend this much on a weight loss product. No thanks!," said one person.
Another customer mentioned, "The Slim formula sells on Amazon, but it's even more expensive there. Like $131."
Scroll below for one of the best products we've seen over the last year.
Lack of Ingredient Information!
Unfortunately the official website fails to provide much information on Unicity Weight Management supplements. The ingredients are not always listed so it's difficult to understand how these products actually work. One customer commented, "What's actually in the Slim product?"
Another person stated, "I hate when they say a "proprietary blend" of ingredients. Just tell me what's in it."
Our research has proven that if there is a certain part of a weight management supplement or diet program that is quite difficult or concerning (steep prices, lack of information on the website, a difficult exercise) the odds of weight loss success for the long term are not good. Therefore if Unicity Weight Management fails to provide customers with proper product information on the official website, this could be a deal breaker.
The Science – Solid?
At DietSpotlight, we prefer to see some solid science that backs up the diet product and the ingredients it contains. Sadly there is no real science mentioned for Unicity Weight Management supplements. The official website does not elaborate on clinical studies and scientific research pertaining to these supplements.
The Bottom Line: Does Unicity Weight Management Work?
So, should you buy Unicity Weight Management products? First of all, we like that these supplements are all available via the official website and we did see some positive comments posted online. On the other hand, we have some reservations about Unicity Weight Management products because they are not backed by clinical research. Furthermore, we're concerned about the steep prices and the website's lack of product ingredient information.
If you'd like to get rid of more weight, we advise you to go with a diet product that is backed by clinical research, does not cost you a fortune and is fully explained, ingredients and all, on the official website.
Among the best products we've seen in 2015 is one called Leptigen. Its formula is a unique combination of four key ingredients, which have been proven in documented clinical research to help boost metabolism and speed up fat loss. We can't find any complaints of unpleasant side effects and user comments posted online reveal people are seeing substantial results.
The makers of Leptigen are so positive about their product they're offering a Special Trial Offer, which is uncommon.