25 Healthy Snacks and Your Weight Loss Diet
Sometimes you have too much to do to whip up healthy snacks.
When you're pressed for time, it's handy to have some healthy snacks to rely on.
These 25 healthy snacks can help you satisfy hunger on the run without breaking your diet!
Cottage Cheese + Flaxseeds and Cinnamon
This combination offers multiple health benefits. They make for a satisfying and super healthy snack!
According to Appetite and SFGate, cottage cheese contains a lot of protein, which makes it very filling and helps curb your appetite. The full-fat varieties of cottage cheese have conjugated linoleic acid, which is known to stimulate body fat reduction.
For a simple snack using these simple ingredients, just mix ½ cup cottage cheese, one tablespoon flaxseeds, and ½ teaspoon cinnamon. You can also add the sweetener of your choice.
This quick recipe provides you with 15 grams of protein for less than 150 calories.
Cherry Tomatoes with Mozzarella
Tomatoes and mozzarella cheese are a perfectly matched flavor combination.
Mozzarella has its own benefits. According to Self Nutrition Data and The American Journal of Clinical Nutrition, it's high in protein, calcium, and vitamin B12.
A filling snack of 1 cup cherry tomatoes with 1 ounce of mozzarella cheese has less than 200 calories!
Snacks make up a huge part of dieting for weight loss. These small treats help keep us full between meals. Track your snacks with Noom to make sure you're getting just the right number of cals.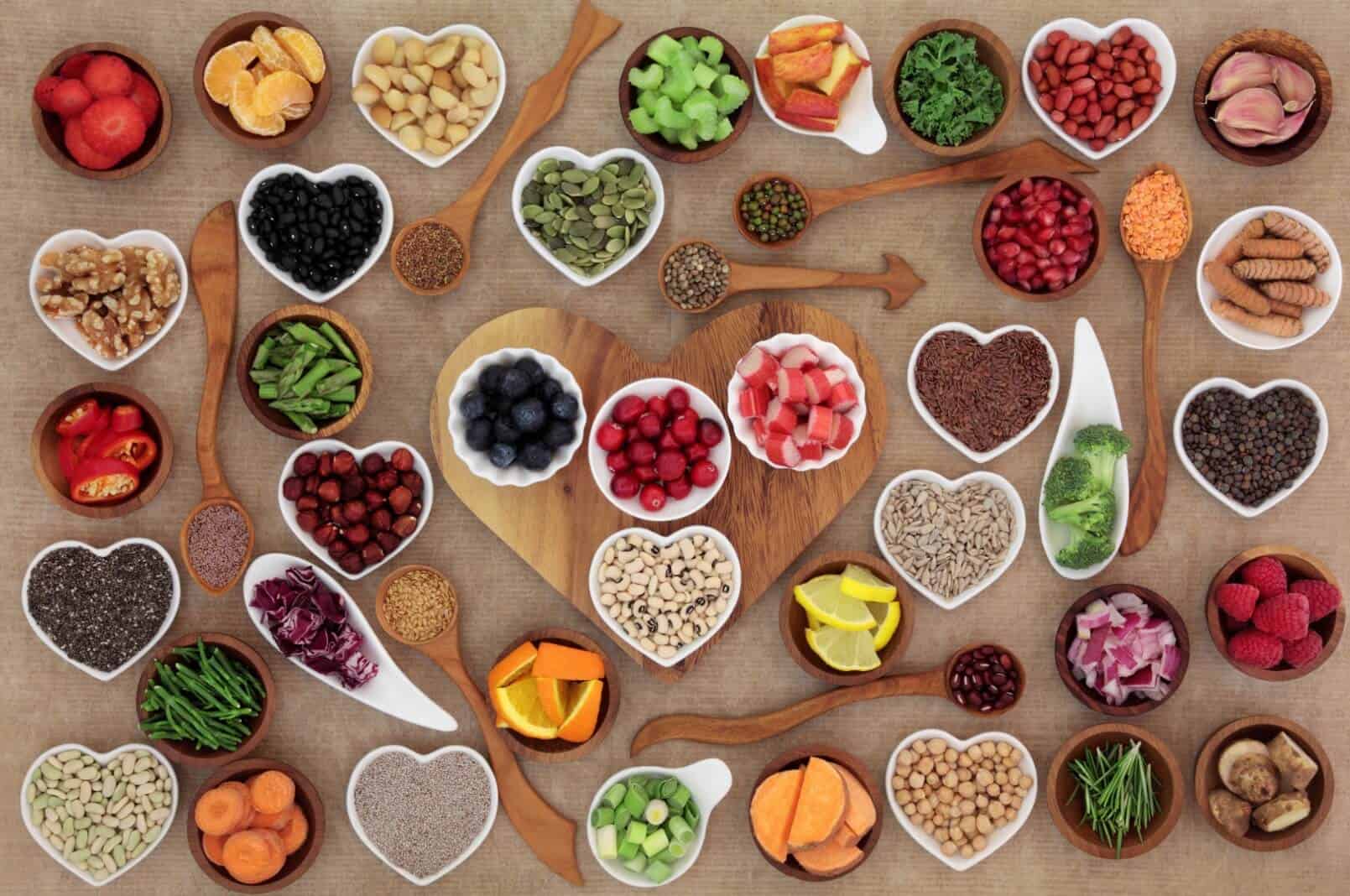 Canned Salmon or Sardines
Canned fish products are great when you're on-the-go. They're health and require no refrigeration!
MedlinePlus says that salmon and sardines give you high levels of omega-3 fatty acids.
Fish provides your body with much-needed potassium, vitamin B-12, protein, and magnesium.
Just 3.5 oz of salmon or sardines has up to 23 grams of protein at under 200 calories.
Turkey Roll-Ups
Turkey roll-ups taste great and are excellent for your health.
They contain the right kind of protein. This satisfies your appetite and helps you burn calories (see review in The American Journal of Clinical Nutrition).
Moreover, roll-ups are super easy to prepare. A simple recipe of 20 grams of protein and 180 calories involves taking four slices of turkey breast, 4 teaspoons cream cheese, and four pickles or cucumber strips.
All you have to do is spread one teaspoon of cream cheese on each slice of turkey breast, followed by the pickle or cucumber strip. Then, roll it up and enjoy!
Ricotta Cheese with Cocoa Powder
Ricotta cheese is fantastic for healthy snacks! It's good for you and can be adapted for use in all kinds of tasty dishes.
You can mix ricotta cheese with fruits, veggies, or even bake it into a cheesecake. Or, if you're short on time, you can just have it by itself!
Here's a quick ricotta cheese-based treat for when you're in a hurry:
Take ½ cup of ricotta cheese, add 1 teaspoon of cocoa powder (unsweetened), and mix. If you have a sweet tooth, you can add some sweetener of your choice.
Kale Chips
Kale has many beneficial properties. According to the Journal of Agricultural and Food Chemistry and Advances in Nutrition, it's high in fiber and loaded with antioxidants.
In fact, a single cup of kale has more than 100% of your daily value of three essential vitamins: A, K, and C, according to Self Nutrition Data.
Whipping up kale chips is super easy. Take 1 cup of small kale leaves, one tablespoon of olive oil, and ½ teaspoon of salt. Mix these in a bowl and then put the leaves on a baking sheet. Bake for 10-15 minutes at 350F. Voila! You have a heaping pile of delicious kale chips.

Cucumber Slices with Hummus
Cucumber and hummus are an incredibly healthy combo!
Cucumbers are a fantastic source of cucurbitacin E, according to the International Journal of Clinical and Experimental Pathology.
Slice up some cucumbers, dip them in 3.5 ounces of hummus, and eat away! This satisfying snack has a low 180 calories!
Chia Seed Pudding
According to WebMD, chia seeds contain high amounts of fiber. You can use them for all sorts of diets, such as ketogenic and vegan diets.
Chia seeds don't have a lot of flavor on their own. They have a funny consistency that resembles jelly. However, you can use chia seeds in some dishes and desserts that contain lots of flavors. Chia seed is an excellent example of this.
You need one tablespoon of chia seeds, 1/3 cup of water, one tablespoon cocoa powder, and one tablespoon of peanut butter.
In a bowl, mix the chia seed and water. Cover the container and leave it in the fridge for a half hour. After that, stir in the cocoa powder and peanut butter (or almond butter). Add sweetener if desired.
"Almond butter is packed with protein, fiber and healthy fat—has all the major macronutrients to keep you going for a while. Eating one to two tablespoons as part of a healthy snack can help you sustain good energy levels and avoid those pesky crashes that tend to plague people throughout the day." states Jill Ginsberg, Certified Holistic Health Coach, author and speaker.
What does a weight-loss app have to do with snacking? Eating snacks is great for fighting hunger, but if you eat too many or too many calories, you may not lose weight. Tracking food intake with Noom is one solution.
Healthy Beef Jerky or Beef Sticks
Beef jerky or beef sticks can be a smart way to get some extra protein when you're short on time. However, you need to be sure to choose the healthy kind.
The problem with many jerkies is that they're made with a lot of preservatives and sugar.
Usually, beef sticks don't have sugar. The issue with many mainstream beef sticks is that they're made from low-quality meat.
The key is to find jerky and beef sticks made from grass-fed beef and salt. Stay away from jerkies that have too many ingredients.
This way, you know your beef is good quality and keep all those extra, questionable ingredients out of your body.
According to Self Nutrition Data, beef jerky and beef sticks will often give you around 7 grams of protein per ounce, which is excellent!
Edamame
Edamame is made from soybeans that are unripened and steamed.
This is a perfect snack for vegetarians or anyone wanting to try something new.
With edamame, you get huge helpings of the antioxidant kaempferol. This nutrient is linked to weight loss and can even help lower blood sugar, says research in Bioscience, Biotechnology, and Biochemistry.
Another advantage of eating edamame is its high levels of folate, iron, manganese, and protein, adds The Medical News Today.
Believe it or not, this unique dish boasts 17 grams of protein—all this nutrition at less than 200 calories!

Dried Coconut
If you need something filling, dried coconut is the way to go!
Unsweetened coconut is rich in medium-chain fats that increase metabolism and boost brain activity. It even helps you lose weight, studies from The American Journal of Clinical Nutrition and The Journal of Nutrition suggest.
Always look for unsweetened dry coconut. A lot of the packaged coconut sold in stores has a lot of sugar, which you want to stay away from. Research in The American Journal of Clinical Nutrition shows a connection between sugar and weight gain.
A hearty helping of unsweetened dry coconut has 185 calories per ounce.
What happens when you start adding snacks to your diet all depends on the nutritional values and calories in your snacks. With Noom, you can access a constantly-updated food database with all the nutritional information you need. 
Avocado
Here's a little-known secret: Avocados are some of the healthiest foods you can eat which is great news considering how delicious they taste!
Avocados taste amazing when added to all kinds of dishes, including salads, sandwiches, tacos.
When you're busy, you can simply eat a fresh avocado by itself. Add a dash of salt and pepper to half a medium-sized avocado for a filling snack that contains less than 130 calories.
This tasty treat provides your body with fiber, potassium, monounsaturated fat, and magnesium.
Red Bell Pepper with Guacamole
Red bell peppers have a lot of health benefits.
While all bell peppers are good for you, the red ones contain the highest amount of antioxidants. Eating red bell peppers provides you with capsanthin, beta-carotene, and quercetin, as per Journal of Food Science study.
Red bell peppers are also full of vitamin C. A single red bell pepper has more than 300% of your daily value of vitamin C, according to Self Nutrition Data.
If you want a nutritious snack chock-full of healthy fat and fiber (all for under 200 calories), combine one large red bell pepper with 3 ounces of guacamole.
Apple Slices and Peanut Butter
Have a sweet tooth? Apple slices and peanut butter can satisfy your craving!
Apples give you plenty of fiber (see Self Nutrition Data). They also contain polyphenol antioxidants that strengthen your gut, Free Radical Biology and Medicine says.
Just don't overdo it. Peanut butter is high in calories, so use it sparingly.
Slice up a medium-sized apple and dress it up with one tablespoon of natural peanut butter. This flavorful combination fills your appetite at under 200 calories.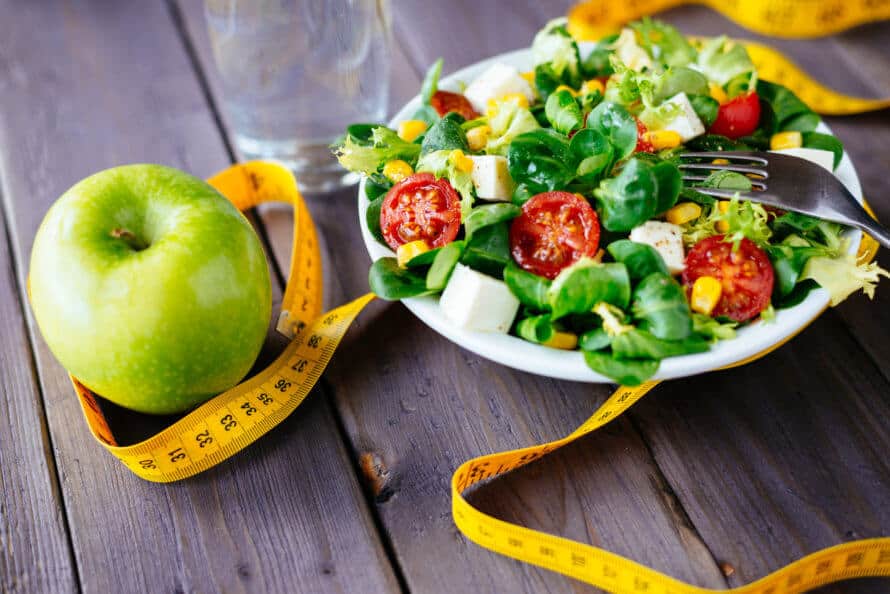 Baby Carrots with Blue Cheese Dressing
Carrots work wonders for your health. They're full of carotenoids that your body uses to make vitamin A, stated SFGate and Self Nutrition Data.
To spice up the taste, go ahead and pair them with blue cheese. The fat in the blue cheese helps your body absorb the carotenoids in the carrots, The American Journal of Clinical Nutrition and The Linus Pauling Institute claim.
A serving of 3.5 ounces of baby carrots with two tablespoons of blue cheese dressing make for a highly satisfying treat. And the best part? The calorie count clocks in at less than 200.
When it comes to food tracking, not all products are the same. Noom, a weight-loss app that's clinically proven, offers a food database managed by nutritionists.
Marinated Artichoke Hearts
Artichoke hearts pack a lot of punch when it comes to nutrition. They're also full of flavor!
When it comes to fiber, vitamin K, and folate, few veggies offer as much as artichoke hearts.
They contain prebiotic fibers, which nourish the good bacteria you have in your gut, according to Life Sciences and The British Journal of Nutrition.
For a smart snack of fewer than 200 calories, take 3.5 ounces of artichoke heart and marinate it in olive oil.
Sun-Dried Tomatoes
Why snack on sun-dried tomatoes instead of regular ones?
For one, sun-dried tomatoes have more lycopene than ordinary tomatoes, says SFGate.
Also, sun-dried tomatoes typically come packed in olive oil. This helps you absorb more lycopene, according to Asia Pacific Journal of Clinical Nutrition.
As per Self Nutrition Data, eating 3.5 ounces of sun-dried tomatoes in olive oil give you a whopping 170% of the vitamin C you need, at no more than 20 calories!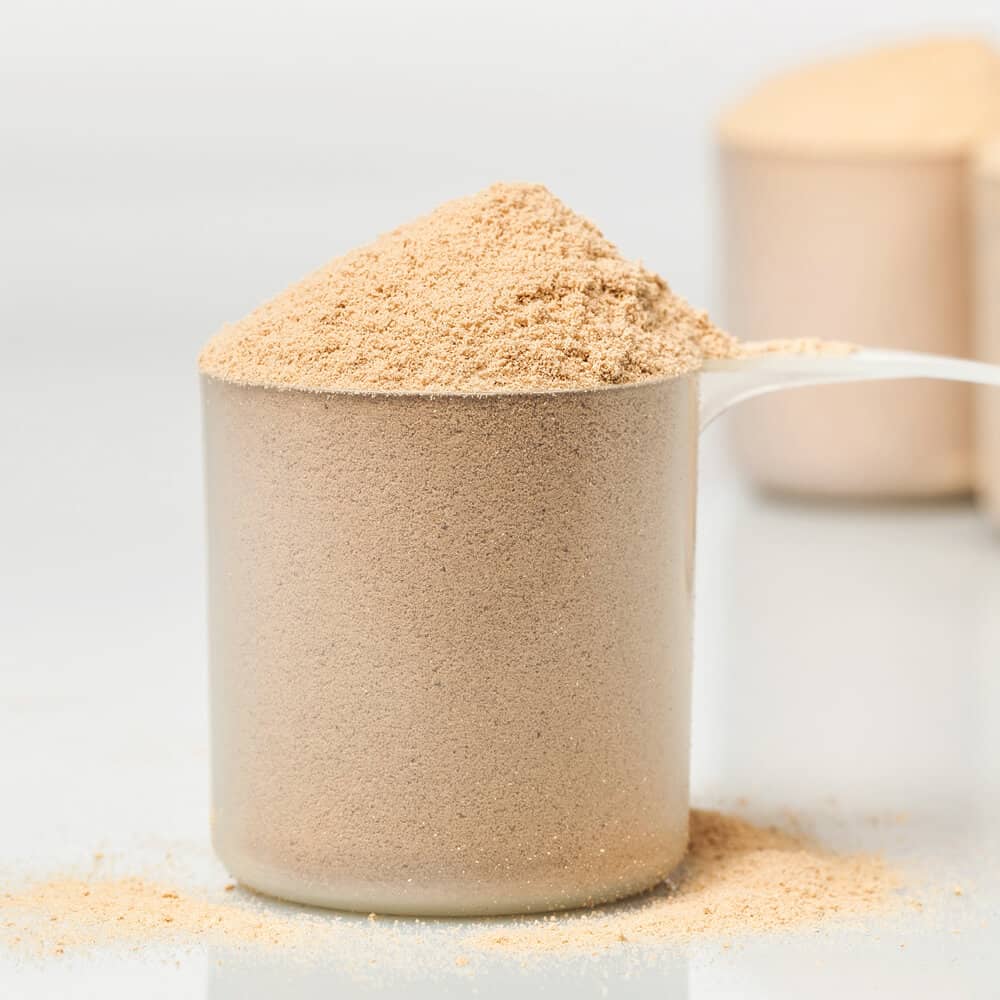 Whey Protein Shake
Looking for something to hold you over until meal time? A healthy snack is a whey protein shake.
Whey protein helps cut fat and build muscle. It also assists with your overall body composition (see reviews from International Journal of Sport Nutrition and Exercise Metabolism, Medicine & Science in Sports & Exercise, and Nutrition & Metabolism).
Although there are lots of whey protein shakes on the market, they're not all created equal. Make sure to choose one without added sugar.
Want a killer whey protein shake recipe? This one charges you with about 200 calories and up to 25 grams of protein.
Grab 8 oz of unsweetened almond milk, one scoop of whey powder, and the sweetener of your choice. If you want, add ice to fill out your shake.
Toss all these ingredients in the blender. After a few seconds, you'll have an energizing shake to get you through the day.
Celery Sticks with Cream Cheese
This treat is great if you're looking for something low in carbs.
The beauty of celery is that it contains large amounts of luteolin.
For added flavor, add cream cheese onto your celery. Eating five sticks with 2 ounces of cream cheese satisfies your appetite for just under 200 calories.
Weight-loss apps are for more than tracking weight. With Noom you can track your food intake, so you know how many calories, carbs, fats and proteins you're getting each day.
Mixed Nuts
Mixed nuts are a great healthy snack.
Chewing on nuts gives you a feeling of fullness—plus, eating them in moderate amounts can help you lose weight (see WebMD and research from The Journal of the American College of Nutrition and The International Journal of Obesity).
Mixed nuts give you the combined benefits of protein, fiber, and healthy fat, according to The Mayo Clinic, Harvard T.H. Chan School of Public Health and Nutrients. On average, a serving of 1 ounce has around 180 calories.
Another benefit of mixed nuts is that they don't need to be refrigerated. This makes them the ideal snack for when you're on the go or traveling.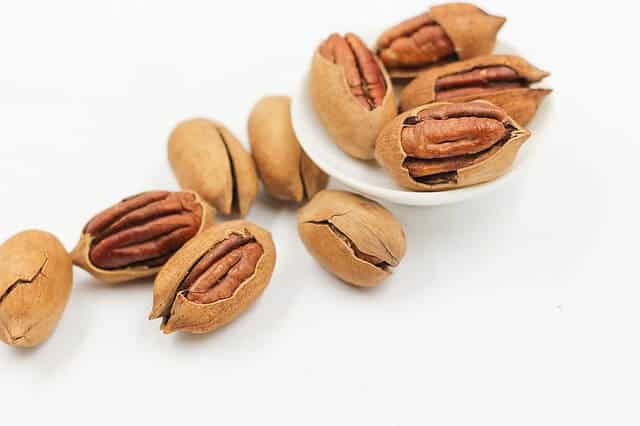 Hard-Boiled Eggs
Eggs are a best friend of the health enthusiast.
Among other nutrients, hard-boiled eggs are an excellent source of protein, vitamin K2, and vitamin B12, writes SFGate.
Eggs are also very filling. This helps you eat fewer calories during the day, and potentially leads to weight loss (see studies from Nutrition Research and The Journal of the American College of Nutrition).
Chow down on two hard-boiled eggs for 13 grams of protein at only 14 calories.
Pear Slices with Ricotta Cheese
What can we say? We love ricotta cheese! And it goes great with pears.
Pears are a fantastic source ofpolyphenol antioxidants. The peel is especially rich in these vital nutrients, Food Chemistry states.
Ricotta offers plenty of calcium and protein. Adults who eat at least 7 ounces of ricotta cheese daily have seen improvements in muscle mass, a study in Clinical Interventions in Aging says.
For your healthy snack, take 3.5 ounces of ricotta cheese to 1 small chopped pear. The calorie count is about 250. You fortify yourself with an entire 12 grams of protein!
Cantaloupe Slices Wrapped in Prosciutto
Cantaloupe is great-tasting and nutritious.
Eating cantaloupe provides you with much-needed potassium as well as vitamins A and C, as per Self Nutrition Data.
Prosciutto is a dry-cured ham. Combining it with cantaloupe creates a sweet-and-sour combo.
Why not use an app like Noom to log the foods you eat? Science shows food journaling works to help you stay with a plan longer and lose more weight.
Dark Chocolate and Almonds
Almonds and dark chocolate make for a richly satisfying snack that you can easily take on the go.
Dark chocolate is good for your health in moderation. Just make sure your chocolate contains 70% or more cocoa solids to get the full health benefits.
Almonds provide plenty of monounsaturated fat. Also, almonds reduce appetite, helping you lose weight.
Dark chocolate and almonds are both high in magnesium. Eat an ounce of each for a sweet, delicious treat that's no more than 300 calories.
"One handful of Raw almonds will keep cravings at bay, fill your body with good fats and protein, and can lower the risk of weight gain. As long as you maintain proper portion control (remember: 22 almonds = 1 serving,) you will experience the many good things that come with adding almonds to your diet. Any nuts are a healthy snack as long as you limit their portion because even though they are high in nutrients and healthy fats and fiber, a little goes a long way. Pro-tip: 1/4 of any cup is a serving!" states Amy Shapiro MS, RD, CDN, from Real Nutrition NYC.
Cheese
Sometimes cheese just tastes great on its own.
Go ahead and munch on a 2-ounce serving of cheese. It's only 200 calories, and gives you about 14 grams of protein!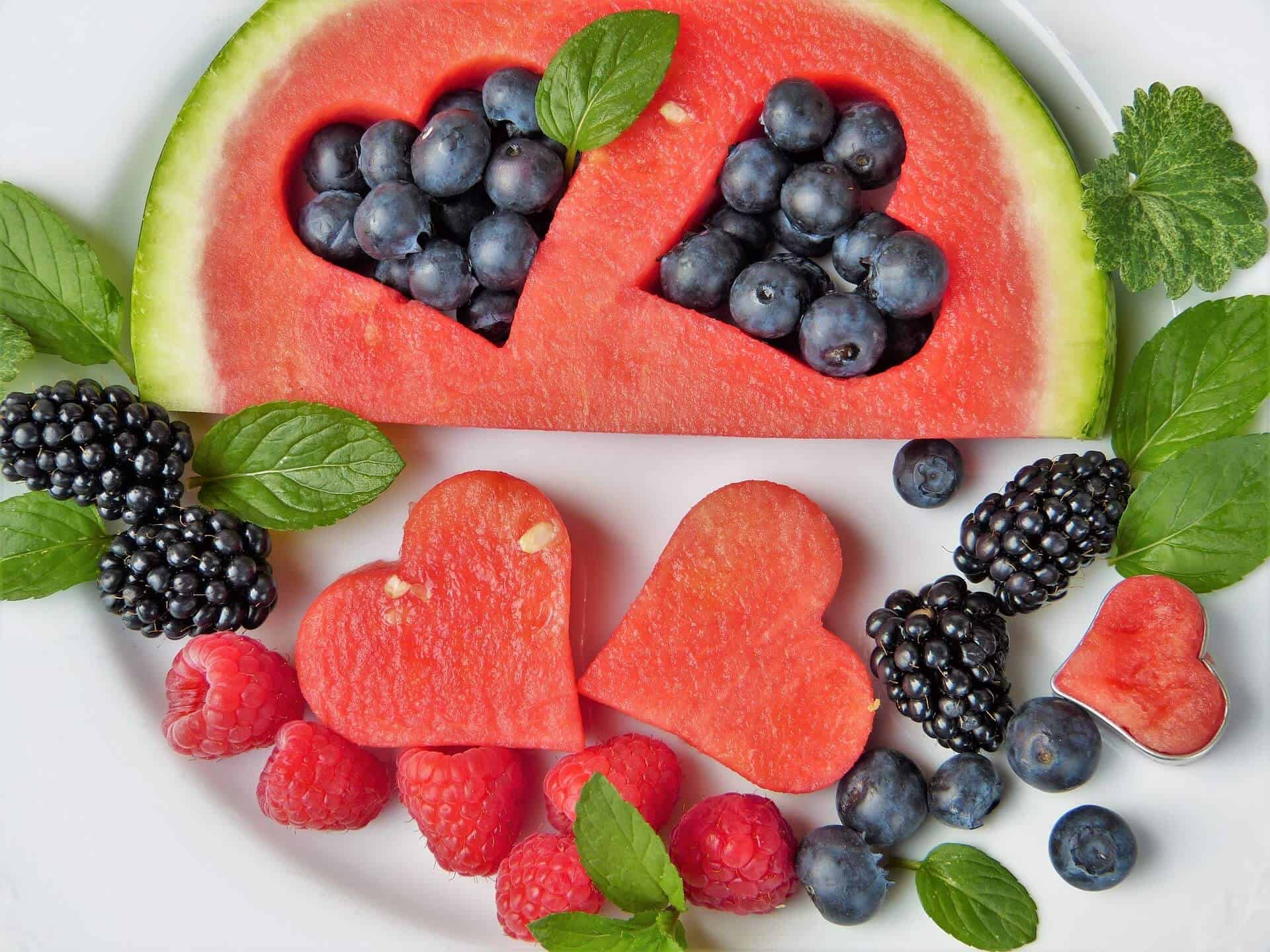 What Users Are Saying
"Nuts are the best snack all around for diabetics (unless you have allergies). Raw almonds in particular are super healthy and have excellent nutritional value. Don't pay attention to the calories. There is plenty of evidence that our bodies do not store calories from nuts the way it stores calories from other foods. Google it for yourself. I can't speak for everyone, but the carbs in nuts have almost zero effect on me. I do not bolus for nuts."
"Simple dip the food you would normally eat in water. Drink the water, throw away the food. More seriously. Plan what you are going to eat and create a menu then stick to it. Keep things in the house and at work to snack on or distract yourself. I often find I snack absent mindedly so having something around with virtually no calories or healthy is better than going to the vending machine. I also keep a good selection of drinks – fruit tea, cordial etc. as having that replaces snacking/boredom."
"Grilled Chicken is our favorite! I always have grilled chicken in the fridge for my daughter. I usually grill 4 chicken breasts every week and have it ready to eat cold or hot. My daughter likes to cut it into strips and will dip the chicken in ranch or honey mustard dressing. Sometimes I marinate the chicken in Italian dressing or Balsamic dressing. Or sometimes she has a chop salad with the grilled chicken, chunks of avocado, feta cheese and black olives with a bit of balsamic dressing on the salad. Very low carb and quite filling. She also does not have to bolus for this kind of a chop salad. I also make her egg salad and she eats it on brown rice crackers for a snack."
Final Words on Healthy Snacks
There's nothing wrong with snacking. In fact, it can be good for you. Snacking on nutritious foods helps you avoid unhealthy options when your  cravings kick in.
"One of my favorite go-to options for a meal or snack is the concept of an open-faced sandwich. Why? Because it is simple, requires little to no prep time, it's lower in carbs, high in protein (which means you stay fuller longer) and you can go from eating caprese to a turkey club in 2 seconds! Win for me! You can prep your own open-faced sandwich options by simply choosing your carbs, protein and toppings. You can keep it simple by choosing whole wheat bread, grilled chicken breast, with tomato and avocado slices or you can make it a little more intricate with cheeses and sauces, still keeping it healthy but providing variety," states Jaime Mass, Registered Dietitian.
The trick is choosing healthy snacks. And, as this list show, there are plenty to choose from!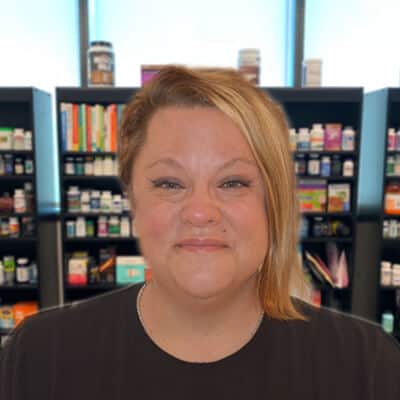 About the Author:
Summer Banks has researched over 5000 weight-loss programs, pills, shakes and diet plans. Previously, she managed 15 supplement brands, worked with professionals in the weight loss industry and completed coursework in nutrition at Stanford University.
Updated: