Amazing Grass Review

- 11 Things You Need to Know
What's hiding in the Amazing Grass? Is this a company that has the answer to overall health and wellness? That's the question our research team pondered before digging around to see what the company is all about.
They dug through the Amazing Grass website, checked out ingredients and possible side effects and so much more. Here is the bottom line on this wheatgrass company and what it really has to offer.
Amazing Grass can be purchased through their Official Site.
Overview
What is Amazing Grass?
Amazing Grass is a superfood company that bases supplements on wheatgrass. The product line is comprised of more than 25 superfood supplements. Products are gluten-free, non-GMO, plant-based and have no added sugar. Some plant-based proteins and supplements may help boost the immune system, detox, cleanse, and more.
Company and the Better Business Bureau
Amazing Grass was started at a family farm in Kansas. Over the last three generations, the company claims to have perfected the process of "slow growth, deep roots, and harvesting at peak nutrition."
The corporate office is located in California, not Kansas, however.
Address: 230 Newport Center Dr, Ste 300, Newport Beach, CA 92660
Phone: 866-472-7711
Email: info@amazinggrass.com
Although Amazing Grass is not a multi-level marketing company, they do offer an affiliate program called the GrassHead Program. Individuals can apply to be advocates, influencers, or ambassadors, each of which has different benefits. Various perks of the program include discount codes, commissions, and more.
Amazing Grass Customer Service
If you want to reach the customer service department via email, there are dedicated addresses for some of the more common issues.
Autoship Program: grassheads@amazinggrass.com
Order Questions: orders@amazinggrass.com
Package Tracking: tracking@amazinggrass.com
Do Amazing Grass products work?
Products Similar to Amazing Grass
Products
Amazing Grass Products
A short sampling of the supplements available from Amazing Grass includes:
Adaptogens Powder
Collagen Booster
Energy Booster
Brain Booster
Green Superfood
Green Superfood Hydrate
Green Superfood Energy
Green Superfood Beauty
Green Superfood Detox
Kidz Superfood
Supergreens Powder
Protein Superfood
Alkalize & Detox Simply Pure
Green Superfood Beauty
Amazing Trio
Organic Adaptogens Powder
Organic Grass & Shrooms Powder
Organic Kale Powder
Organic Supergreens Powder
Organic Brain Booster
Amazing Protein Glow
Amazing Protein Digest
Scroll below for one of the best products we've seen over the last year.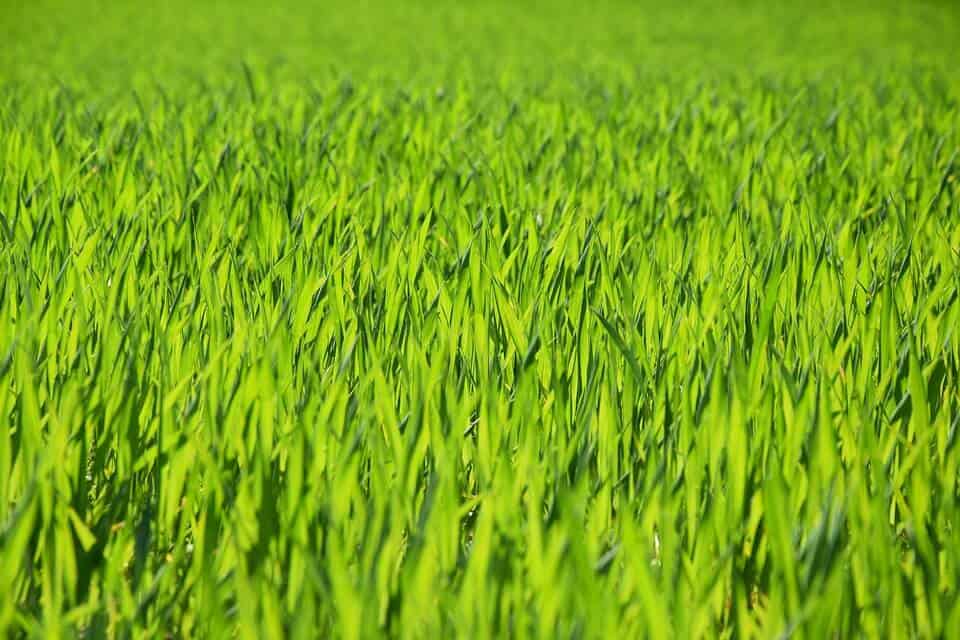 Ingredients
Amazing Grass Ingredients
There are hundreds and hundreds of ingredients used in Amazing Grass supplements. Many are natural extracts of fruits and plants, including green vegetables. Some of these ingredients include:
Energy Booster: wheatgrass, maca root, B complex blend (guava, holy basil, lemon peel extract), cordyceps, and chaga.
Brain Booster: wheatgrass, lion's mane, matcha green tea leaf, green tea leaf extract, and bacopa leaf extract.
Collagen Booster: wheatgrass, amla fruit, camu camu berry, acerola cherry, hibiscus flower, schisandra fruit, maqui berry and biotin.
Amazing Grass Green Superfood: wheatgrass, barley grass, alfalfa, spinach, spirulina, broccoli, rose hips, pineapple, carrot, acerola cherry extract, green tea leaf extract, acai berry, beetroot, raspberry, maca root, flaxseed, apple pectin, probiotic enzyme blend, protease, amylase, lipase, lactase, and cellulase.
Details
Details on Ingredients
Some of the more common and more interesting ingredients available in Amazing Grass products are as follows. The most prominent ingredient is wheatgrass.
Wheat Grass: Wheatgrass, which is the main ingredient in all Amazing Grass products, has a long history of clinical research with some good results.
Research in the journal Appetite shows when overweight women take supplements high in chlorophyll, like wheatgrass, it can increase satiety (reduce hunger).
Another study on humans, published in the journal Nutrition and Metabolism showed "decreased gastric emptying and intestinal transit time after intake of thylakoids." The stomach took longer to empty, so the participant wasn't hungry as fast.
Most of the research we found used animals like rats and rabbits. There's no real way of knowing if these benefits pass on to humans without further study.
Methods and Findings in Experimental and Clinical Pharmacology claim rabbit research may help fight oxidative stress and lower cholesterol.
Maca Root: A study in Evidence-Based Complementary and Alternative Medicine showed maca, when taken by mice, supports cognitive (brain) function.
There's also some evidence that maca may improve exercise performance, according to a study in the Journal of Ethnopharmacology.
Lion's Mane: Phytotherapy Research shares that lion's mane may help protect or improve humans' cognitive functions.
Matcha Green Tea Leaf and Green Tea Leaf: Both matcha and green tea leaf have been shown to help with memory, energy, weight loss, and overall health and wellness.
Acai Berry: Acai is a potent antioxidant. According to research in the Journal of Agricultural and Food Chemistry, acai pulp is a more effective antioxidant than acai juice.
Claims
Amazing Grass Claims
Some of the claims made by Amazing Grass, in regards to the supplements offered, are:
Weight management
Detox
Cleanse
Boost immune system
Side Effects
Possible Amazing Grass Side Effects
Typically, any side effects associated with Amazing Grass supplements will be directly connected to the ingredients. Based on the ingredients, some side effects include:
Increased energy
Jitters
Shakes
Headache
Nausea
Increased urination
Increased bowel movements
Dehydration
Lawsuits
According to the State of California Department of Justice, Amazing Grass was sued in 2019 for selling products containing high amounts of lead and cadmium. Apparently, the company was ordered to pay $213,167 in penalties.
Weight Loss
Amazing Grass and Weight Loss
Wheatgrass may you fight hunger by making you feel less hungry between meals. It does this by delaying the emptying of the stomach. When the food stays in the stomach longer, you feel less hungry and can go longer between meals. This decreases calorie intake and, thus, promotes weight loss.
Where To Buy
Where to Buy
Amazing Grass supplements are available for sale on the official website. You can also purchase the products from Amazon, Walmart, iHerb, The Vitamin Shoppe, Swanson Health, and others.
Because there are so many retailers, the prices for Amazing Grass green superfood supplements will vary widely. In our experience, Amazon tends to have the lowest price.
Pros and Cons
Pros and Cons
What do the pros and cons have to say about Amazing Grass green superfood products?
Pros:
Wheatgrass is packed with antioxidants and polyphenols.
Cons:
Some of the ingredients come with potential side effects.
What Users Are Saying
What Users Are Saying
"Great health benefits. Easy to stir and swallow. – Let's be real this tastes like booty BUT it's one of the most beneficial things you'll put into your body each day. Most of us are severely lacking in our veggie consumptions and this is a simple was to get in tons of great nutrients our body needs. I've found the best way to "enjoy" this is a coffee cup of COLD water then I scoop in this wheatgrass powder along with a squirt of Mio or any flavored water mix. I also add in my daily scoop of my flavorless fiber powder. Stir it up good and chug the healthiest thing you drank all day."
"I sometimes love this product but taste from container to container is NOT consistent. The flavor varies greatly in the last 3 I purchased. Very disappointed since I loved the first one."
"Bad Taste, Decent Product – Could we please, for the love of all that is holy, write "Unflavored" or "Tastes bad" somewhere on the package? This tastes like multivitamins. Otherwise dissolves pretty well and seems like easy nutrition."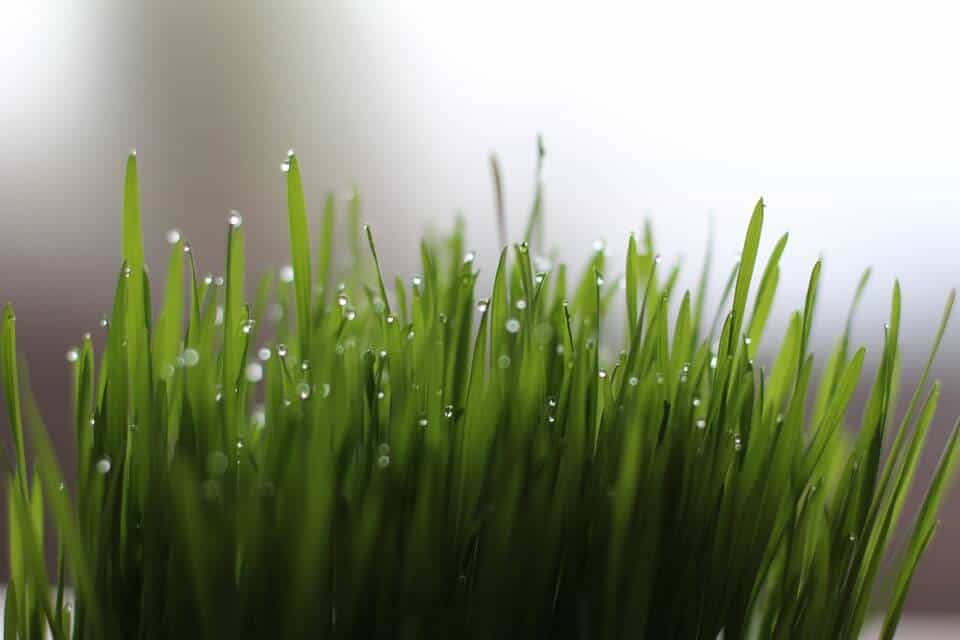 Bottom Line
Bottom Line on Amazing Grass
What's the final word on Amazing Grass? Amazing Grass is a superfood company, that's for sure. Wheatgrass is a powerful, antioxidant-rich plant that's been around for ages. We have no doubt about the health benefits of the company's products. We're just not sure any are for weight loss.
If you're looking for the simplest way to lose weight and keep it off, we have a program we believe may help.
Among the best in weight-loss apps is one called Noom. It's incredible just how many tools are included with the plan. You get human coaching, personalized meal plans, a virtual community, and tracking tools that make everything just a little bit easier.
Plus, we love that Dietspotlight readers can gain access to a free trial offer of Noom for a limited time.
Learn More About Noom »