Bioharmony Complex Plus Review

- 16 Things You Need to Know
The Bioharmony Complex Plus drops make many claims, like controlling your hunger, suppressing sugar cravings, and speeding up your metabolic rate. The question is – can this herbal supplement actually accomplish all of that?
Our review team researched to determine if this liquid supplement could do everything it claims to. They researched the ingredients, clinical research, potential side effects, and more to find the bottom line on Bioharmony Complex Plus.
Bioharmony Complex Plus can be purchased through their Official Site.
Overview
What is Bioharmony Complex Plus?
Bioharmony Complex Plus is a liquid supplement that promises to help you lose weight and improve your energy levels. Bioharmony Complex Plus contains an array of vitamins, herbs, and amino acids.
It is designed for women who are willing to incorporate exercise and a nutritious diet into their weight management plan, and this is what some of the research has to say:
Company Bio
Who Makes Bioharmony Complex Plus?
Bioharmony Complex Plus is made by Science Natural Supplements, a company founded by Cody Bramlett. Bramlett wanted to find a solution for his father's chronic inflammation and obesity.
He suggested that his father take turmeric, and they were both amazed by the results. Cody Bramlett launched SNS to help others battle chronic illnesses with treatments from nature.
Scroll below for one of the best products we've seen over the last year.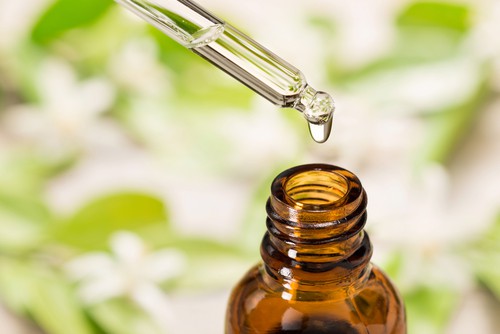 Customer Service
Bioharmony Complex Plus Customer Service
You can reach SNS customer service by phone or email.
Telephone: (800)-305-1445
Email: support@sciencenaturalsupplements.com
Other Products
Other Products From the Makers of Bioharmony Complex Plus
Acai Max Detox
Turmeric with BioPerine
Coconut Oil
Probiotics 40 Billion
Digestive Enzyme
Turmeric and Korean Ginger
Turmeric Formula
Claims
Bioharmony Complex Plus Claims
Science Natural Supplements claims that Bioharmony Complex Plus can ease fatigue, support thermogenic energy, and prepare your body for long-term weight loss.
This formula contains ten times the fat burning ingredients compared to the competition.
Ingredients
Bioharmony Complex Plus Ingredients
The ingredients for this supplement includes:
Rhodiola
Astragalus
African Mango Extract
Niacin
Pygeum
Ingredient Details
Details on the Ingredients
Rhodiola
Rhodiola is a plant found in the mountains of Asia and Europe. A review from the International Journal of Psychiatry in Clinical Practice suggests that the adaptogens found in Rhodiola Rosea may reduce stress, and a clinical trial from Planta Medica found that Rhodiola Rosea may reduce fatigue and improve concentration in healthy individuals.
The aforementioned studies used 400 mg doses of Rhodiola Rosea. Bioharmony Complex Plus doesn't disclose how much of each ingredient is in its proprietary blend, but one serving of the proprietary complex is only 200 milligrams.
Astragalus
Astragalus is another herb that has long been used in Chinese medicine. It is also called Huang Qi.
Astragalus may increase white blood cell production as per ICT.
African Mango Extract
African mango extract is often touted as a miracle pill for weight loss. However, our research team struggled to find evidence to support these claims.
Research from Holistic Nursing Practices suggests that supplementing with African mango extract may decrease leptin levels. Decreasing leptin levels may improve sensitivity to leptin over time.
Niacin
According to the International Journal of Dermatology, niacin is an essential B vitamin. People who are niacin deficient may experience mood swings, brain fog, and gastrointestinal issues. However, niacin deficiency is rare in developed countries.
Pygeum
Pygeum is extracted from the bark of African cherry trees. The Asian Journal of Andrology lists pygeum as one of the top alternative treatments for prostate issues, and some male enhancement supplements contain pygeum. Still, our researchers aren't sure why it's included in a weight burning supplement marketed towards women.
Alcohol
Bioharmony Complex Plus also contains 20% alcohol. We're only mentioning it because several users complained about the strong taste of alcohol when they used this product.
Does It Work?
Does Bioharmony Complex Plus Work?
None of the ingredients in the Bioharmony Complex Plus proprietary blend are proven, weight-loss aides. Some reviewers claim this product is a "miracle weight loss solution," but we couldn't find research to back these claims.
Bioharmony Complex Plus has a few positive reviews on Amazon, but our researchers are concerned that most of the five-star reviews are fake. One user claimed they lost five pounds and two inches off their waist in two days with no diet or exercise. That seems a bit extreme, especially when the company urges users to exercise and eat a healthy and nutritious diet while using Bioharmony products.
Bioharmony Advanced
Bioharmony Complex Plus vs. Bioharmony Advanced
Bioharmony Advanced expands upon the Plus formula with the addition of raspberry ketones. Animal studies involving raspberry ketones have shown promising results.
One study published in Planta Medica suggests that raspberry ketones increase the release of hormones that are beneficial in the breakdown of fat. Unfortunately, there are no studies that test the effects of raspberry ketones on humans.
Weight Loss
Bioharmony Complex Plus and Weight Loss
Will this natural novel formula help you lose weight? Aside from its herbal ingredients, Bioharmony Complex Plus contains amino acids.
Some supplement makers claim an amino acid called L-carnitine can help you lose weight. Still, a clinical trial from the International Journal of Sports Nutrition and Exercise Metabolism seemingly debunks these claims. The eight-week study found no difference in weight loss between healthy women who took a supplement containing L-carnitine and the placebo group.
It's difficult for us to say whether the product will help you lose weight because it doesn't disclose how much of each ingredient is in the proprietary blend.
Directions
Bioharmony Complex Plus Instructions
These products are not weight loss pills. Instead, you place ten drops of the natural novel formula under your tongue. It takes about 15 seconds for the drops to dissolve. You should use the drops three times a day.
Where To Buy
Cost and Where to Buy Bioharmony Complex Plus
You can buy Bioharmony Complex Plus from the manufacturer's website or Amazon.
Science Natural Supplements: $49.99 for a 30-day supply
Amazon: $54.50 for a 30-day supply
Side Effects
Bioharmony Complex Plus Side Effects
Is this supplement safe? The most commonly reported Bioharmony Complex Plus side effect is diarrhea.
Other side effects may include:
Nausea
Headache
Heartburn
Sleeplessness
Pros and Cons
Pros and Cons
Pros
Cons
Tastes like rubbing alcohol.
Fairly expensive.
No scientific evidence to support its effectiveness.
What Users Are Saying
What Users Are Saying
"Been taking for awhile and still have not figured out the taste but it's good."
"Does Not Work and No Refund – I bought 3 bottles with 3 month refund guarantee if dissatisfied. The drops don't work. The taste is nasty and You Don't Get a Refund."
"Great."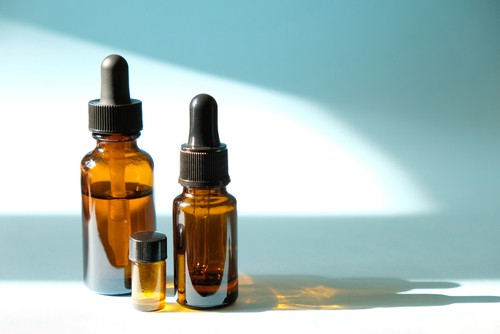 Bottom Line
Bottom Line on Bioharmony Complex Plus
So, can Bioharmony Complex Plus help boost your metabolism and control your sugar cravings? Based on the customer reviews, this specific supplement doesn't seem to work. In fact, most of the scientific evidence available for its ingredients aren't in the supplement's favor.
That's why it's so important to choose a comprehensive program that can help you make lasting lifestyle changes.
One of the best weight-loss systems we've found during our research is one called Noom. This program is different than the rest because of its 1:1 coaching sessions, health tracking tools, educational lessons, and science-backed psychology tactics to help users make lasting change to their weight loss journey.
If you are ready to give Noom a try, look no further! All Dietspotlight readers have access to a free trial offer for a limited time so you can have a chance to give this weight-loss system a try.
Learn More About Noom »