Bulk Supplements Review

- 10 Things You Need to Know
Bulk Supplements – the supplement company that sells every kind of sports product you may need. From protein powders and recovery mixes to pre-workout supplements and energy products, this company says it can do it all, but is that true? What are some of the benefits you can expect from these products?
To learn more about Bulk Supplements and to see if this is the right company for you.
Bulk Supplements can be purchased through their Official Site.
Overview
What are Bulk Supplements?
Bulk Supplements is, as you'd expect, a supplement company. This company claims to be different because they use "pure raw ingredients, no additives, no flavorings, no fillers." The production facility is FDA-registered and inspected. All lab purity tests are completed in-house, which could skew the results. However, they offer a certificate of authenticity for all products, upon request.
Much of our research focus leans toward weight-loss. Bulk Supplements offer an entire category for weight, but what do some of the most recent research say about supplements to lose weight?
International Journal of Obesity Supplements: Although there is some research on the safety and efficacy of many weight-loss supplements, the authors in this study suggest NIH reports insufficiently address "the risk of serious adverse effects and interference with concomitant therapies." Potential drug interactions are not well-covered.
Nutrition and Health: "There appears to be limited benefit that may be derived from the inclusion of thermogenic dietary supplements to reduce body mass and improve cardiometabolic health for individuals who are overfat," but evidence none-the-less.
Translational Sports Medicine: Researchers are even finding that active-duty military personnel commonly use weight-loss and image-enhancing supplements, for "keeping up with the physical and emotional demands of active duty." But researchers note, "use of [performance and image-enhancing drugs] is not without risk."
Bulk Supplements isn't just a consumer company. They also offer ingredients to manufacturers by the metric ton.
Bulk Supplements Competitors
Products
Bulk Supplements Product Catalog
The product pages for each of the 500+ supplements available from Bulk Supplements are as transparent as a company can be. This impressed us immediately. Each supplement page includes:
A simple description
A list of claimed benefits
Available package sizes
Product label
Product warnings
Suggested use
Current product reviews, both good and bad
What we didn't find on the website was research into any of the products. It would be difficult to blame Bulk Supplements for skipping out on sharing research. The size of the product catalog makes the task daunting, at best.
Scroll below for one of the best products we've seen over the last year.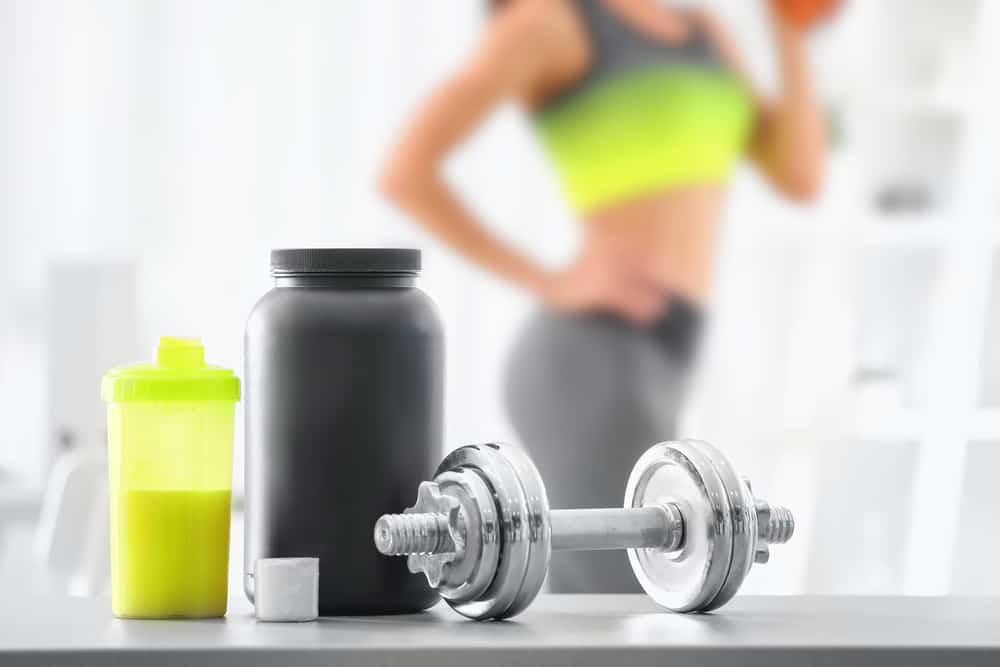 The Company Behind Bulk Supplements
Bulk Supplements operates as a website out of Henderson, Nevada. The parent company is Hard Eight Nutrition LLC. It looks like the company was established in 2013, by Kevin Baronowsky. Baronowsky's LinkedIn page has no photo and no information listed other than the dates he's worked with BulkSupplements.com.
The business is accredited by the Better Business Bureau, and despite having 2.2 out of 5 stars, they've earned an A rating.
Contacting Bulk Supplements Customer Service
There are a few methods of contacting Bulk Supplements customer service, including a contact form, direct email address or phone. Phone lines are open from 7:30 am to 4:00 pm PST, every day of the week.
Phone: 702-283-0222
Email: cs@bulksupplements.com
Claims
Bulk Supplements Claims
Based on product descriptions, and our take on the website, Bulk Supplements is all about providing clean, pure supplements without all the fuss of fancy packaging and fluff. With more than 500 supplements in the catalog, it's easy to understand why they would go with generic packaging that's reuseable across all products.
Each product in the catalog has a dedicated sales page, complete with supplement claims. The company notes that these claims have not been FDA-evaluated, as is the case with all supplements. We checked a few dozen pages on Bulk Supplements and none showed any outrageous or off-the-wall claims.
Ingredients
Bulk Supplements Ingredients
Bulk Supplements specializes in ingredients, so every product they sell is an ingredient in and of itself. So, let's take a look at some of the ingredients we've found commonly used in weight-loss supplements over the years and see how the company presents them to the visitor.
Commonly used ingredients in weight-loss supplements include:
Acai berry
African mango extract
Apple cider vinegar
Ashwagandha extract
Burdock root extract
Caffeine
Caralluma fimbriata extract
Garcinia cambogia extract
Green coffee bean extract
Green tea extract
Konjac root extract
Mangosteen extract
Raspberry ketones
White kidney bean extract
Yohimbe extract
This is not an all-inclusive list. There are 20 or more additional ingredients in the Bulk Supplements catalog that we've frequently seen on weight-loss supplement labels. But, the list does give you a look at just how many products the company sells.
Details on Bulk Supplements Ingredients
We picked out some of the most popular weight-loss ingredients sold by Bulk Supplements and check out where current research stands – in comparison to what the company claims. We in-depth researched:
African Mango
The description claims African mango can help you maintain a healthy weight.
A study from 2013 claimed when taken over 10 weeks, the extract improved several parameters, including weight loss, body fat and waist size, according to the Journal of Nutritional Therapeutics.
In 2019, Pharmacy Practice published research that agreed, concluding, "[African mango] demonstrates potential for significant weight loss."
Caralluma Fimbriata
Caralluma fimbriata's description makes the same claim of healthy weight maintenance, but adds exercise endurance.
A little over a decade ago, researchers published in the Journal of Nutrition and Metabolism shared that, at least in rats, caralluma fimbriata suppressed appetite. Jump forward a few years and the journal Complementary Therapies in Medicine published research on humans that showed a decreased risk of metabolic syndrome, and abdominal obesity, in participants who took the extract.
Garcinia Cambogia
The garcinia description shares the same claim of weight maintenance, but instead of exercise endurance, it's supposed to possibly help reduce appetite.
Research into garcinia cambogia has fallen on both sides of the debate over the last decade or so. The major attraction for researchers is the active ingredients hydroxycitric acid or HCA. Unfortunately, unless you're interested in research on rats, which does show reduced body weight with garcinia supplementation, according to the Journal of Clinical and Diagnostic Research, you won't find much in terms of support.
What concerns us are the repeated case studies, like those published in Internal and Emergency Medicine and Case Reports in Hepatology, which reported severe side effects affecting the liver.
Cost and Where to Buy
Bulk Supplements are available for sale on the official website and via Amazon. The prices are some of the lowest we've seen in a while. The company doesn't pay for the extras like fancy packaging and it looks like they've chosen to pass the savings on to the customer, which is a welcome change.
As of early 2021, orders of $49 or more come with free shipping. You can return unopened items within 30 days for a refund of the purchase price. Opened and used supplements can also be returned, but in place of a full refund, your credit will be determined by how much of the product is left.
Pros and Cons
Pros and Cons of Bulk Supplements
Pros
The company is about as transparent with product details as any we've reviewed.
The prices are affordable on the website and Amazon.
All purchases are covered by a money-back guarantee.
The money saved on packaging appears to be passed along to the customer.
Cons
The FDA found in 2015 a caffeine supplement from Bulk contained significantly more caffeine than claimed on the label – up to three times more.
Shipping charges are non-refundable.
The "top-selling" weight-loss products aren't typically used for weight loss (whey, l-glutamine, quercetin, taurine).
What Users Are Saying
What Users Are Saying
"I only use bulksupplements.com for all of my vitamins and supplements. I know exactly what I want and the portions I want. Bulksupplements.com is the only company that has all of the products I need. They always give me a tracking number the same day I order and I have my package within a day or two later. I like that I'm not being charged for sugar and flavor and fancy packaging. I don't want that. ALL supplement company's have they're own weird dosing and flavors and unwanted additives…ALL of them…except bulksupplements.com"
"Shady, shallow, vague products. Low quality and very overpriced for "bulk". Avoid."
"The company spams customers cell phones – We have ordered from bulksupplements.com for years. The prices are on the high side, but quality is good and shipping is fast. That said, we won't be ordering again. The company has been sending spam messages to my cellphone and spam emails. Spam emails are ok, but waking me up by sending spam text messages? Hell no. I also am concerned as lately the company is massively advertising. We know how costly that is, so prices will keep going up to cover it and really don't appreciate spam cell phone messages."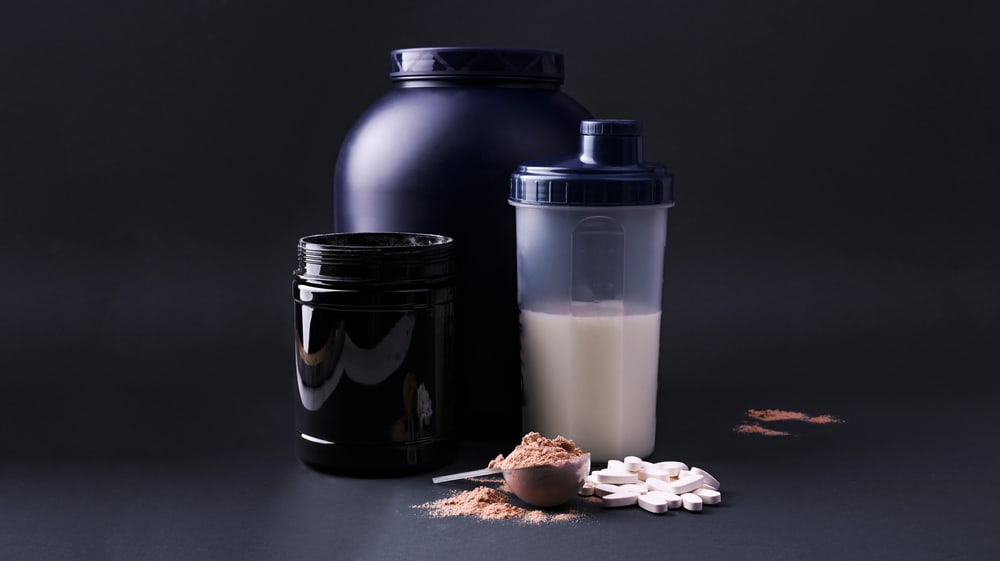 Bottom Line
The Bottom Line on Bulk Supplements
So, are Bulk Supplements the right choice for you? Well, their company is extremely transparent about their ingredients, and prices for these products are not high. However, there are some concerns about the effectiveness of their products, especially when it comes to weight loss.
When it comes to losing weight, it may be better to go with a clinically-researched program like Noom.
We love that this program uses tons of tools, like personal coaching and custom meal plans, to help users make healthier choices and lose weight along the way. Even better, Noom is offering a free trial offer for all Dietspotlight readers.
Learn More About Noom »