Designs for Health Review

- 12 Things You Need to Know
Designs for Health says they are "designing a new world" with their science-first supplements. The company focuses on new and innovative products that can boost the health of its users in many different ways, but is this all for show? Is there any science behind the claims made by these health products?
Our research team did the work to find the answers so you didn't have to. If you are ready to learn more about Designs for Health supplements, their claims, and ingredients, keep reading – and make sure to reach the bottom line for our final verdict on this product.
Designs for Health can be purchased through their Official Site.
Overview
What is Designs for Health?
Designs for Health is a company brand for dietary and health supplements. Some of the product categories on their website include Children's Health, Vitamins, Sleep Support, Urinary Health, Keto, Energy Production, and Cardiovascular Health, just to name a few.
Today, the company is among the leading producers and distributors of dietary supplements within the United States with numerous product lines. Their products are also available through health care practitioners and educators working with the company. Also, you can order online from a few stores authorized to sell.
Before diving deeper into the topic, let's first examine what other scholars have to say about dietary supplements in general.
Designs for Health Competitors
Who Started Designs for Health?
On their official website, Designs for Health notes that their family-owned business was first opened in 1989.
At first, the company was involved in the provision of nutrition counseling and educational services. Over 30 years, the company started producing and distributing nutritional products. Now, Designs for Health places a focus on their large nutritional supplement lines and patient treatment programs.
Designs For Health Customer Service
Individuals can contact the company online or at:
Phone: (860) 623-6314
Email: PR@designsforhealth.com
Scroll below for one of the best products we've seen over the last year.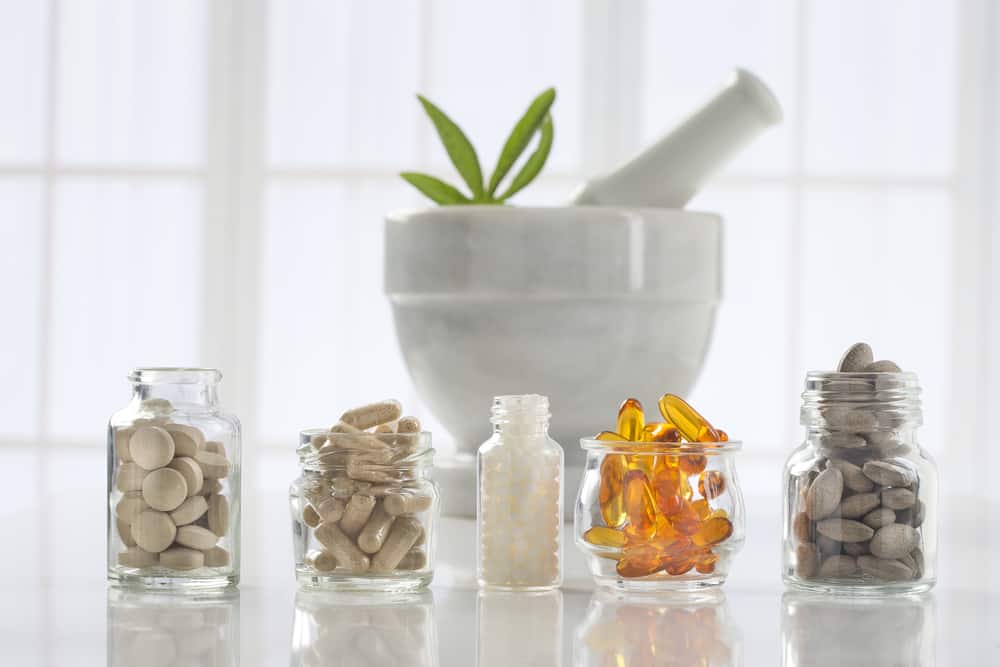 Popular Products From Designs for Health
There are numerous categories of nutritional products supplement that one can get. They may include:
L- Carnitine
Thermo-EFx™
Vitamin C
ArthroSoothe
Acetyl-L-Carnitine
FloraMyces
PreTrain NRG
Claims
Design for Health Claims
Designs for Health claims to offer various nutrient supplements. While some of the focus on a single ingredient, others use multiple components to try and achieve a certain health outcome.
Additionally, the effectiveness of these supplements varies from one user to another. Several factors can cause the variation, including:
Age
Diet
Lifestyle
Health status
Before choosing a supplement, it is best to read through the product directions and description to see if it could work best for you.
Ingredients
Designs for Health Ingredients
Designs for Health nutritional products involve both patented ingredients and generic ones. Some of these supplements include
Vitamin C
Vitamin B-6
Zinc
Green tea extract
Advantra Z Bitter Orange
Citrus fruit
Acetyl-L-Carnitine
To get a better understanding of the ingredients, let's take a quick look at some of the products offered by Designs for Health.
EndoTrim™ Capsules
EndoTrim primarily contains vitamins, including vitamin C and multiple antioxidants. According to the Journal of Food and Nutritional Disorders, vegetables and fruits are the best sources of vitamin C and antioxidants. Additionally, these compounds can be beneficial for overall health.
The product also contains vitamin B6. According to Advances in Nutrition, there is no adverse effect of excessive consumption vitamin B6.
Zinc is another ingredient in this blend, and it plays a significant role in maintaining cell integrity. Decrease in zinc ions can contribute to excessive adipose tissue deposit resulting in obesity, according to some research published in the Pakistan Journal of Pharmaceutical Sciences.
Thermo-EFx™ Capsules
Two of the main ingredients in this supplement are green tea and bitter orange extract.
Research suggests that green tea is one of the popular drinks in China. According to BioMed Research International, this ingredient has numerous health benefits, including reduced inflammation.
Advantra Z Bitter Orange is a common ingredient found in multiple weight-loss ingredients. When consumed in conjunction with other ingredients it may be able to contribute to weight loss, according to the International Journal of Medical Sciences.
This study also indicated that those who consumed the extract with other ingredients experienced a modest decrease in weight.
Do Designs for Health Products Work?
There is no question that nutritional supplements are on high demand especially in the United States, according to the Annual Review of Pharmacology and Toxicology. However, that doesn't mean they are effective.
The products from Designs for Health claim to be scientifically-backed and therefore work. Although their products are not backed by the FDA, they do offer some studies as reference for the claims of a few of their products. For example, the Endotrim product page has a "Clinical Research" tab that links to multiple study references, while their CannabOmega product page does not offer the same references.
In our research, we have come across both positive and negative feedback. Some users of these supplements found that they were effective, while others experienced no effects. In fact, some experienced nausea, among other side effects.
Weight Loss
Designs For Health and Weight Loss
Today, most people consume food supplements without a prescription. However, according to Topics in Clinical Nutrition, there are no weight loss supplements that meet recommended standards – and this goes for products from Designs for Health too.
Though the company's ephedra-caffeine supplement has the potential to reduce weight, its efficacy and long-term safety is uncertain. Despite Design for Health placing science first in their research, there is no existing scientific evidence sufficient to promote their continued use safety, according to Current Obesity Reports.
However, in another study published in Obesity Reviews found that the use of l-carnitine for weight loss can be effective. Through meta-regression analysis, the study found that the consumption of this supplement can lead to weight loss over time.
Side Effects
Designs For Health Side Effects
Generally, these supplements are known to cause no problem. However, some factors such as age, health issues, lifestyle and diet alongside these products may cause:
Nausea
Headache
Stomach issues
Cost and Where to Buy
The Designs for Health products can be accessed through health care practitioners and educators working with the company. You can order online from a few stores authorized to sell these supplements, such as PireFormulas and Well world.
The health products will cost anywhere from $40-50 per bottle, depending on which supplement you choose.
Pros and Cons
Pros and Cons
Pros
The company has placed science first at the center of the manufacturing process for these supplements.
Cons
Supplements are expensive compared to other brands.
The products have a varying impact on different consumers.
What Users Are Saying
What Users Are Saying
"Great customer service. Polite, knowledgeable, professional, kind."
"My Dr suggested this brand and a specific product… I tried the supplement (it wasn't as good as the product I was using before it but that one was out-of-stock)… Then I couldn't get Design for Health's product from Amazon (they were out) and it took over a month to get the product from my doctor's office. When I restarted the supplement it didn't work at all. When I called Designs for Health about the fact Amazon was out of their product they said they'd have to wait til Amazon restocked. I was like you aren't going to check-in with Amazon? They said no. Amazon said it was Designs for Health's fault. Designs for Health made no effort to help me get access to the supplement I needed. When my doctor wasn't on their list of providers instead of seeing if he wanted to be on it – they wanted me to change providers!!! How lazy can they be?"
"I have been using your buffered Vitamin C Buffered Powder for several years ever since my chiropractor, Jason Barker and his wife Julia who saved my life when they opened their Stagecoach Famil Chiropractic in Clemmons NC and took me on as one of their early clients. Although I can purchase bulk vitamin C at Deep Roots in Greensboro NC and at (the now closing) Earth Fare stores, your blend is the easiest and best to use. Thank you. I just used it several times this past 2 weeks to ward off the winter ickies. Thank you for making these products."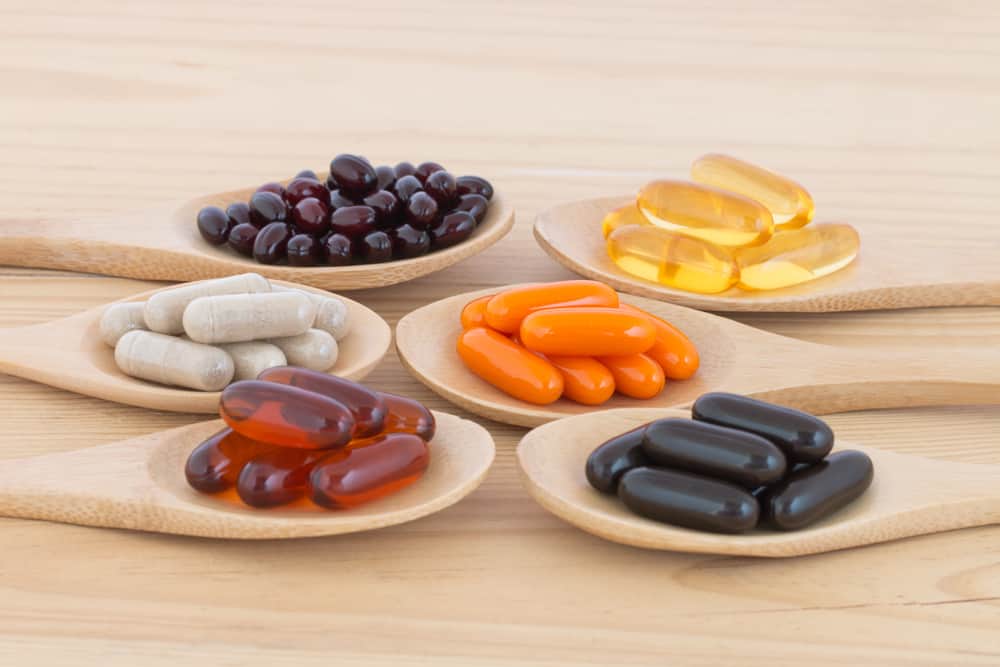 Bottom Line
Bottom Line On Designs for Health Results
Designs for Health sells a number of nutritional products, and some of them are linked to clinical study references. Many of these supplements are aimed at improving health, and we like that the company focuses on science.
However, the supplements can be expensive. Plus, we found varying reviews concerning the benefits of these health products. Overall, Designs for Health products may be great for some individuals, but they may not work for everyone – especially if you are trying to lose weight.
Improving your health and losing weight doesn't have to be hard, especially when you have a clinically-researched program like Noom in your corner. The system from Noom is backed by multiple clinical studies and was created by a team of engineers, doctors, and nutritionists for the best success.
This program offers tons of easy-to-use tools to make improving your health and losing weight that much easier, including 1:1 health coaching sessions, customized meal plans, exercise tracking, food logging, daily goals, and so much more. If you are ready to make a change to your lifestyle today, make sure to check out their free trial offer – available for a limited time only!
Learn More About Noom »