Garcinia Cambogia Reviews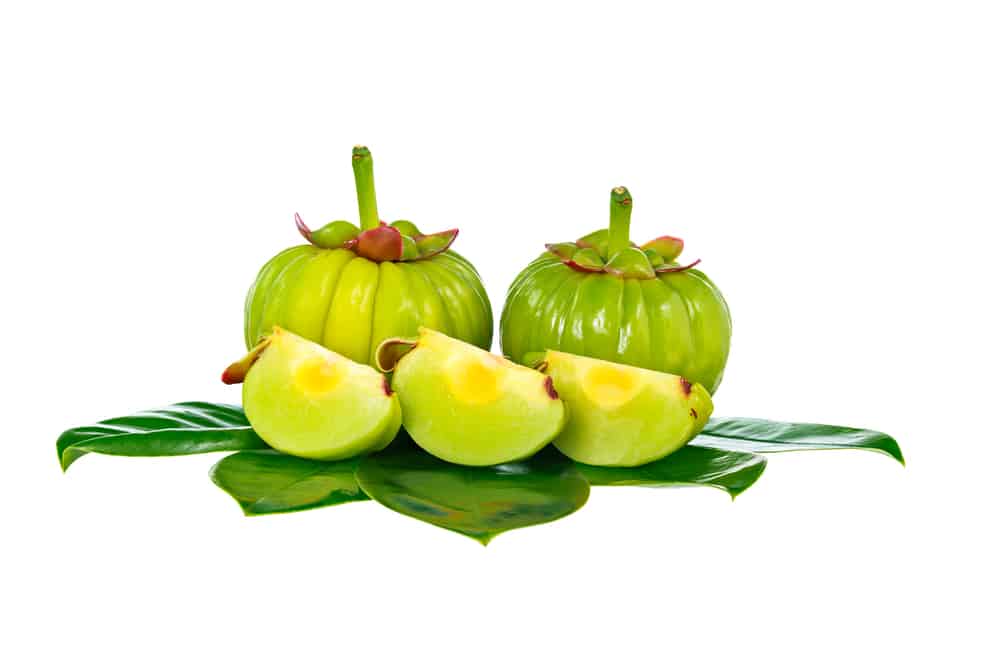 If you have browsed the Internet for weight loss supplements, you have probably come across Garcinia Cambogia.
Reviews describing Garcinia Cambogia weight loss successes seem just as abundant as those about Garcinia Cambogia not working or even causing negative side effects.
These reviews have probably left you scratching your head and wondering what is the truth about this weight loss supplement.
Without any further ado, let's get acquainted with what Garcinia Cambogia is and how it is supposed to work to induce weight loss.
What is Garcinia Cambogia?
Garcinia Cambogia extract comes from a tropical fruit known as a Malabar tamarind. The fruit is native to Indonesia and other moist tropical climates and looks like a smaller and greener version of a pumpkin. In fact, it only grows to be about the size of a grapefruit.
It hails from the Clusiaceae family and is used as a culinary food. Curries and Ayurvedic medicines use garcinia cambogia to help activate the digestive system.
As a supplement, Garcinia Cambogia made its way into the market starting in the 1990's. However, it only gained worldwide recognition after it became the epicenter of a major scandal involving Dr. Oz in which the doctor's image was allegedly used by a company with whom he had no affiliation to market a Garcinia Cambogia supplement.
Since then, consumers and scientists alike have been coming out to either voice their support for the effectiveness of Garcinia Cambogia or to utterly denounce it as a money-making scam run by supplement companies like the one that illegally used Dr. Oz's image to sell their product.
So, what is the truth behind the product? We're going to jump into some Garcinia Cambogia research and address the debate over the Garcinia Cambogia scam by first learning about the ingredients found in Garcinia Cambogia pills.
Popular Garcinia Cambogia Articles
Garcinia Cambogia Ingredients
As is the case with most supplements available today, most formulas are not made of pure Garcinia Cambogia.
Instead, they will contain a mixture of Garcinia Cambogia and a few other active and inactive ingredients. These ingredients and their amounts tend to differ with each manufacturer and even between specific formulas that have slightly different objectives.
The Garcinia Cambogia fruit contains the active ingredient used as Garcinia Cambogia extract, which is called hydroxycitric acid (HCA), according to Nutrients.
HCA is known to inhibit the enzyme adenosine triphosphate citrate lyase (ATPCL), an enzyme involved in the metabolization of carbohydrates.
When you are shopping around for Garcinia Cambogia supplements, you want to check the label to ensure that it contains at least 60% HCA, or else the supplement might not be that effective. Garcinia Cambogia pure extract is your best bet, so look for labels that identify the product as being Garcinia Cambogia pure extract.
A few of the other common active ingredients that you will find in Garcinia Cambogia pills are calcium, potassium, and chromium. Garcinia Cambogia diet pills usually contain at least two, if not all three, of these ingredients.
Chromium, calcium, and potassium are all essential nutrients in the human diet, but we often do not get enough of them from food sources alone.
Supplements tend to have a lot of fillers, artificial ingredients, and binding products, which you might want to avoid.
Some of the most common fillers you will find listed on supplement labels include magnesium stearate, gelatin, glycerin, stearic acid, and silicon dioxide.
Additionally, some products will contain gluten and other ingredients that people with allergies or sensitivities will react to.
Therefore, it is crucial that you read the label carefully before purchasing Garcinia Cambogia diet pills.
What Does Garcinia Cambogia Do?
Before taking Garcinia Cambogia weight loss supplements, it's important to know how HCA and the other active ingredients interact with your system.
When HCA enters your body, it starts increasing your serotonin levels, based on Basic Neurochemistry.
It is made from tryptophan, an essential amino acid that you can only get through food consumption. Since HCA boosts serotonin levels, it can work to curb unhealthy eating habits and improve your overall mood.
HCA has a second function, which is to put a stop to the way your body creates fat. HCA does this by inhibiting citrate lyase, an enzyme that converts carbohydrates into energy.
Additionally, it is important to know what Garcinia Cambogia's three other active ingredients do since these Garcinia Cambogia ingredients are important.
Chromium
Although only required in minor amounts, is necessary for the body's ability to digest food.
It gathers glucose from the blood and transports it into your cells, where it gets converted into energy and also turns proteins, carbs, and fats into energy.
Calcium
It's crucial for developing and maintaining healthy bones and teeth, which is where the majority of the body's calcium is concentrated.
Calcium also assists in digestion and is known to treat indigestion.
Potassium
This mineral helps the digestive system, as it is known to help reduce bloating and constipation. It also works to balance out high levels of calcium in the body.
What Are the Benefits of Using Garcinia Cambogia?
Now, you're probably wondering to yourself, "What are some Garcinia Cambogia benefits?" Garcinia Cambogia has some documented benefits based on Garcinia Cambogia nutrition.
Some people who try Garcinia Cambogia lose weight and take it to aid in their weight loss, but this isn't the only benefit of taking this supplement.
Before we jump into the other Garcinia Cambogia health benefits, however, let's examine some Garcinia Cambogia research into how this supplement aids in weight loss.
Most manufacturers of Garcinia Cambogia will not claim that this is a miracle drug for weight loss.
Instead, they tend to talk about Garcinia Cambogia benefits and Garcinia Cambogia nutrition facts.
There is some evidence that Garcinia Cambogia is effective at improving athletic performance and speeding up the body's metabolic rate.
However, there is only anecdotal evidence from consumers who have tried Garcinia Cambogia for weight loss that claim it is effective. Studies on laboratory rats have shown conclusive evidence that Garcinia Cambogia curbs the appetite, says research in Evidence-Based Complementary and Alternative Medicine.
The only problem with this is that we do not yet know if this is also true for human beings. However, we do know that Garcinia Cambogia HCA does block enzymes that slow down the body's metabolism, so it is potentially effective at aiding in weight loss.
Some Garcinia Cambogia results show that this supplement is helpful in reducing stress. When you are under a great deal of stress, your adrenal glands release a stress hormone called cortisol. An excessive amount of cortisol in the body can cause various negative effects on your health. Garcinia Cambogia HCA has been found to work at reducing the amount of cortisol that gets released, thereby decreasing stress levels.
Is Garcinia Cambogia Safe To Take?
Your next thought is probably "Garcinia Cambogia is it safe to take?"
When looking up Garcinia Cambogia reviews weight loss online, you will come across some extremely conflicting perspectives on whether it's safe.
Some individuals will talk about the Garcinia Cambogia risks while others focus on the Garcinia Cambogia scam issues.
Therefore, it is important to, in an unbiased way as possible, assess the true potential health risks of taking Garcinia Cambogia.
Garcinia Cambogia is it safe to take long-term? The answer to this question is not yet known.
Although there are not that many Garcinia Cambogia risks for the average person, scientists are not yet sure how taking this supplement long-term will affect your body.
However, when taken orally for 12 weeks or less, Garcinia Cambogia seems to be safe. The most noted negative Garcinia Cambogia effects are nausea, migraines, and gastrointestinal discomfort.
What about Garcinia Cambogia interactions? Garcinia Cambogia interactions with other drugs are currently unknown.
If you do notice Garcinia Cambogia drug interactions while taking this supplement, you should report this to your doctor and stop taking Garcinia Cambogia.
Is Garcinia Cambogia Effective At Helping People Lose Weight?
As with any supplement you consider, you should read up on some Garcinia Cambogia reviews before you head to the store.
Garcinia Cambogia bodybuilding and weight loss supplements can be effective depending on the formula you buy and whether you commit to a healthier lifestyle involving eating the right foods and exercising.
Some Garcinia cambogia pills recommend taking at least two pills once per day. Garcinia Cambogia is best taken half an hour before eating. It is not advisable to take Garcinia Cambogia before bed.
If you take Garcinia Cambogia before bed, you might find that your body is producing too much energy to allow you to get a good night's rest.
Garcinia Cambogia Cost
Aside from Garcinia Cambogia nutrition facts and potential benefits, you will need to consider the cost of these supplements before buying them.
While you can easily find formulas available for under $20 online, Garcinia Cambogia price and quality tend to go hand-in-hand. For a one-month supply of Garcinia Cambogia supplements made from high-quality ingredients, expect to pay at least $25.
Of course, if you decide to follow a Garcinia Cambogia diet plan involving apple cider vinegar or green coffee, you will need to plan on paying more for those additional ingredients.
The average Garcinia Cambogia price is rather low, compared to similar supplements.
The Bottom Line On Garcinia Cambogia
While Garcinia Cambogia nutrition may help people reach their weight loss goals; it's important to follow the directions and speak with your doctor.
HCA in Garcinia Cambogia is thought to suppress cravings and increase the body's metabolism, so you need a product that is at least 50% HCA.
Garcinia Cambogia nutrition is meant to supplement your chromium, potassium, and calcium levels, so be sure that you are getting a product that contains these ingredients.
If you use Garcinia Cambogia for weight loss, you might find Garcinia Cambogia not working if you don't adopt a healthy diet and exercise routine.
Always follow the recommended Garcinia Cambogia dosage, even though it might not be possible to overdose.
Look carefully at Garcinia Cambogia cost and contents, and don't just buy the cheapest product you can find.
Many people will continue to regard Garcinia Cambogia as a bogus product, but there is no hard-and-fast proof that it is harmful over an extended period.
It will probably be years before scientists reach a final verdict on Garcinia Cambogia, but, for the present, there seems to be enough anecdotal evidence to support the idea that this supplement can work for some people.