Garcinia Go Review

- 10 Things You Need to Know
Garcinia Go markets itself as "the effortless dietary supplement" answer for fast weight loss without altering diet or adding exercise. Garcinia Go pills have been the talk of many online fitness and weight loss forums. But like so many weight loss pills on the market, the formula is a "special proprietary blend" of ingredients. With no specific studies done on this product, there is no way to know if it contains enough of any ingredient to make these inflated claims.
An immediate concern that the team had was with Garcinia Go's main ingredient, garcinia cambogia, which has links to some serious side effects. Is this product both safe and effective? Here's all you need to know.
Overview
What is Garcinia Go?
This new sensation among the fitness interwebs is a dietary supplement promising fast fat-burning results with minimal effort. According to the manufacturer's claims (as well as those of some enthusiastic Garcinia Go reviews), it promises to help you lose weight with no significant changes to either your diet or your exercise routine. What's more, all you have to do to rev your metabolism into overdrive is to pop a couple of natural, organic pills a day!
To begin with, let's set the stage by checking out the ingredient list.
Garcinia Go ingredients feature two main additives:
Its active ingredient, Garcinia cambogia — also known as the Malabar tamarind — is a small, tropical pumpkin-shaped fruit native to Indonesia. It was discovered in the late 1960s by a group of scientists.
The other key ingredient in this supplement — Hydroxycitric acid, or HCA — has divided camps since its introduction as a weight loss solution. Some have vehemently touted it as a great weight loss supplement, while critics have dismissed it as being effective only in rodents.
Purportedly, HCA works by increasing the rate at which the body burns fat. The rind of the Garcinia cambogia fruit contains high concentrations of hydroxycitric acid (HCA).
Meanwhile, those who have tried the Garcinia Go free trial have reported mostly encouraging experiences. Garcinia Go reviews have reported similar experiences.
Products Similar to Garcinia Go
Ingredients
Garcinia Go Ingredients
With Garcinia Cambogia and Hydroxycitric acid acting as the main ingredients in Garcinia cambogia Go, these capsules promise to suppress your appetite, to amp up your metabolism and overall fat-burning processes as well as to inhibit fat storage.
HCA as an "ingredient" in diet supplements first rose to fame in the 1990's due to several studies, which concluded it caused weight loss in animals. Supposedly, the mechanism responsible for this fat loss was this: HCA claims to partially blocks an enzyme called citrate lyase, which in turn promotes the conversion of sugars and starches into fat.
By blocking citrate lyase, carbohydrates are then utilized for energy production rather than building up in the form of excess body fat. This mechanism is heavily influenced by exercise; when you torch calories through vigorous movement, your fat stores are reduced more quickly and efficiently.
According to the Journal of Obesity, the effects of hydroxycitric acid seem to be short term and that more trials need to be completed.
Some also claim that Garcinia Go results in decreased appetite, but do so much more effectively and differently than traditional diet pills.
In 1998, a group of researchers studied the effectiveness of Garcinia cambogia in helping obese patients lose weight and published their findings in a respected medical journal. The evidence from the researchers' systematized reviews and clinical trials suggested Garcinia cambogia may help obese people lose weight in the short-term. However, the scientists recommended broader and more intensive studies to further explore this effect.
Another review published in the Evidence-based Complimentary and Alternative Medicine concluded that the participants who supplemented with Garcinia cambogia lost approximately two pounds more than the group that didn't take it.
Since the scientists couldn't determine whether the weight loss was due to Garcinia cambogia or whether it was due to the reduced-calorie diets and exercise programs involved, the researchers called for better studies to find out if whether this extract is really the weight loss product many claim it to be.
According to the National Center for Complementary and Integrative Health, "There's no convincing evidence that garcinia cambogia will help you lose weight or control cholesterol."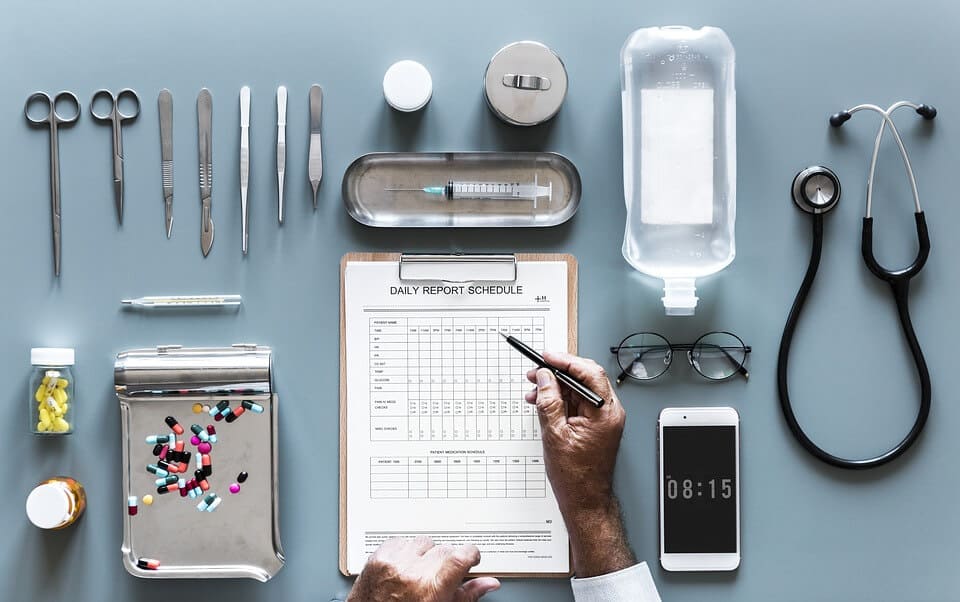 Scroll below for one of the best products we've seen over the last year.
Directions
Garcinia Go Directions
According to the packaging, you should make sure to avoid taking Garcinia Cambogia Go on an empty stomach. It also states to take at least one pill each day consistently to see best results. You should also make sure to drink as much water as you possibly can. Staying hydrated is key!
Garcinia Go customer service members are also another way to connect with a professional to get more information regarding usage and garcinia go directions.
Dosages vary, but the typical Garcinia dosages are about 500 to 1000 mg. On average, users take one (1) capsule one to two times a day with food and a full glass of water. Monitor your results closely, and make sure to talk to your doctor or another health professional to make sure these capsules are right (and safe!) for you.
Garcinia Go and Green Coffee Go are often paired to get maximum weight loss results. Green Coffee Go is another dietary supplement promising to detoxify your body and to slim your waistline in weeks. According to reviews, Garcinia Go and Green Coffee Go are especially potent in combination.
Details on the Garcinia Go Diet
The great thing about the Garcinia Go diet is this: There is no diet.
Essentially, these pills were designed to help you peel pounds off fast without severe restrictions on your dieting habits. In fact, the biggest selling point about this weight loss solution is that you don't even have to work out (although any health expert would agree you'll be much healthier and happier overall if you do make sure to eat right and stay active!), but it helps to increase stamina.
Side Effects
Potential Garcinia Go Side Effects
Common Garcinia Go side effects include:
Dizziness
Cramping
Dry mouth
Headache
Upset stomach
Diarrhea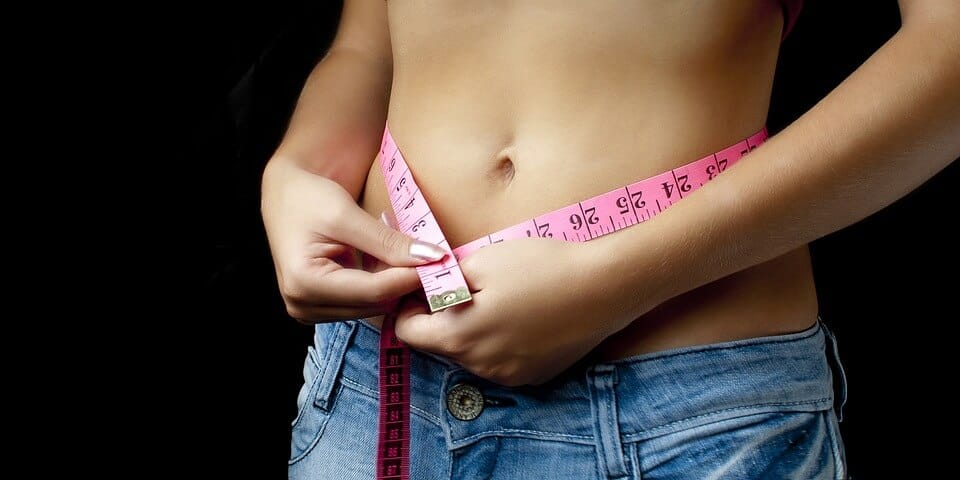 Benefits
Garcinia Go Benefits
A lot of people are saying that this supplement is the perfect answer for anyone who wants to lose weight as quickly and easily as possible. Why, you ask? Well let me explain:
It may send body confidence through the roof by helping people reach their ideal weight.
It may fire up metabolism and elevates energy levels.
It may promote rapid weight loss by decreasing body fat stores and increasing the rate at which calories are burned.
Is There a Garcinia Go Scam?
Some have touted the benefits of Garcinia Cambogia, the active ingredient in these diet capsules.
Since there hasn't been any research on this product specifically, the best we can do is to focus on its active ingredients when assessing the scam potential of this product. So far, it doesn't appear there are any lawsuits nor does there appear to be any known Garcinia Go scam activity – so that's the good news.
There are some general red flags to consider for anyone considering grabbing this supplement from a third party merchant.
First, you might want to think twice before signing up for any third-party free trial offer. These trials often include automatic memberships after the trial ends, which can result in bank charges you didn't know you'd signed up for. Be aware of what you're signing up for if you do purchase these weight loss capsules from an outside vendor.
There is also the consideration that Garcinia Go results will vary according to some users. In other words, don't buy this product with the hopes that it's a "miracle supplement."
Where to Buy
Cost and Where to Buy Garcinia Go
There doesn't seem to be a listing for Garcinia Go on Amazon, or other retail website.
Pros and Cons
Pros:
There is a ton of research into the effects of garcinia cambogia.
Cons:
Garcinia Go is not a unique supplement.
We did not find it for sale online.
Bottom Line
What Users Are Saying
"Do not provide this company any personal information. I filled out the initial form that included my name, email, and telephone number. Within a few hours my inbox was flooded with spam for all sorts of junk products and advertising. Note I did not buy anything from them or provide them any credit card information (thank goodness). The telephone calls started the next day and continue to call almost daily, sometimes twice a day. I have asked them repeatedly to stop calling and they continue. When I asked the agent who just called me to please stop calling, his response was to "expect more calls" then he hung up. These are horrible & dishonest people who are now harassing me. Highly recommend you avoid them at all costs."
The Bottom Line on Garcinia Go
These organic weight loss bullets seem just a little too good to be true. People are freaking out saying you can lose weight without having to set down a doughnut or to lift a single finger, but we're still on the fence.
Sure, there is some research supporting the use of Garcinia cambogia as a weight loss supplement, but there's also research that says the opposite.
Here are three key concerns:
Garcinia cambogia has been linked to some serious side effects according to some allegations.
It may encourage unhealthy habits by encouraging people to continue unhealthy eating and inactivity habits.
The is no detailed ingredient list currently available.
The jury is still out on this one, but its claims are intriguing nonetheless. If you get the go-ahead from your doctor or nutritionist, it might be worth giving a shot.
In the meantime, you might want to check out a weight-loss app with great customer reviews to back it up.
One of the products we like the most is Noom. The foundation of Noom is in human coaching. You get everything you need to lose weight and the support that's ideal to help you keep the weight off.
The company behind the formula is so certain you'll see results with Noom that they're offering a free trial.
Learn More About Noom »