iHerb Review

- 8 Things You Need to Know
iHerb sells almost every kind of supplement you can think of. Their shop sells tons of supplements from many different brands, but are any of these products effective? Does iHerb just sell any nutrition supplement, or do the products they sell really work?
To find out the answer to these questions and more, our research team did some investigating into this brand. Make sure to reach the bottom line to see our final verdict on iHerb!
iHerb can be purchased through their Official Site.
Overview
What is iHerb?
iHerb is a wellness company that sells supplements and products for bath, beauty, baby, and pets. The catalog is unbelievably large, which sometimes makes it difficult to shop. The company offers products from a variety of iHerb brands, including:
California Gold Nutrition
Mild By Nature
Gummiology
Lake Avenue Nutrition
The weight-loss category alone has more than 400 items from a variety of brands. Now, iHerb, of course, is not responsible for each of these brands, but the company is responsible for choosing the brands it works with. According to the official website, the top three best-selling products in weight loss are Now 5-HTP, California Gold Nutrition MCT Oil, and EVLution Nutrition LeanMode.
Let's take a quick look at the top ingredient in each of these best sellers to see what kind of research supports the supplements.
Neuropsychiatric Disease and Treatment – iHerb's description for 5-HTP claims it supports neurotransmitters and positive mood. The ingredient is a precursor to serotonin, which helps regulate mood.
Physiology & Behavior – MCT, or medium-chain triglyceride, oil has grown in popularity with the keto diet. The oil may help make it easier to enter the fat-burning state of ketosis encouraged by the diet. In research, MCT oil is more satiating than its most popular competitor, coconut oil.
Cochrane Database of Systemic Reviews – Green tea is one of the ingredients we're always down to see, especially in products like LeanMode where 500mg is included. Despite there being research stating the weight-loss impact of taking green tea is slight and, possibly, clinically insignificant, there's a ton more than leaves green tea in a good light.
iHerb Competitors
History
iHerb Company History and Claims
The company was started in 1996 as a Yahoo store. It is currently operating distribution centers in Asia and the US. The iHerb BBB (Better Business Bureau) profile rating is B. Figuring as the customer reviews are less than 2 out of 5 stars, this is an impressive score.
The official website lists nine reasons you should choose iHerb – most doubling as the company's claims. According to their website, with iHerb you get:
World-renowned brands shipped directly to you by iHerb.
No auto-ship or yearly subscription fees.
Authentic reviews from purchasing customers.
Assurance of freshness and quality.
Air-conditioned and super clean warehouses.
Solid commitment to personal privacy.
Enhanced 256-bit encryption with tokenization.
24/7 customer service.
Eco-friendly initiatives.
Scroll below for one of the best products we've seen over the last year.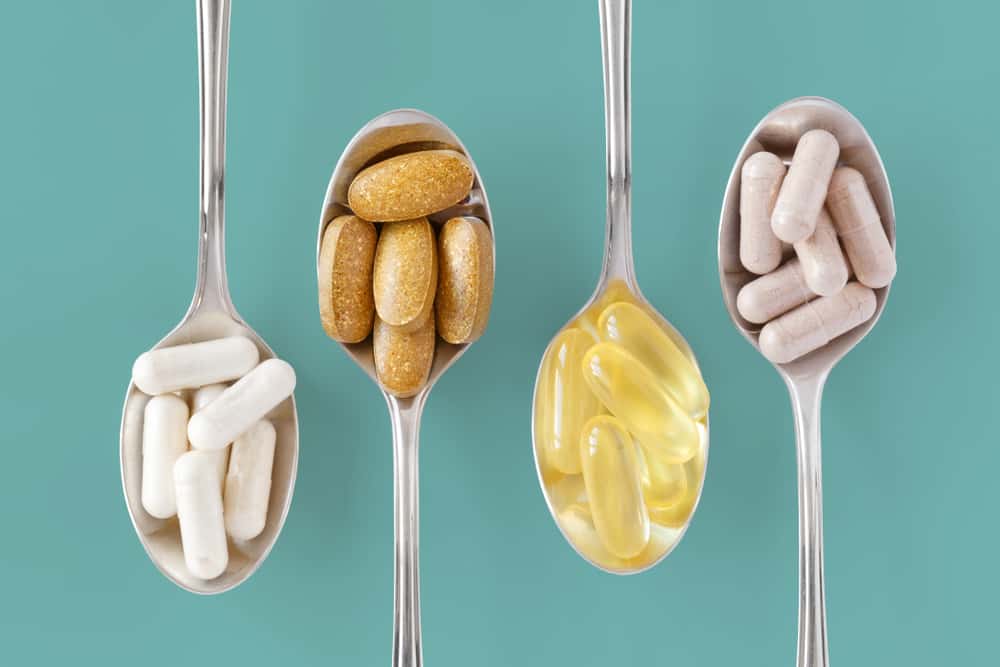 Contacting iHerb Customer Service
Most complaints on the iHerb BBB page involve customer service. Some claim representatives are impossible to reach and others say they were left to sort out the problem on their own with no help from customer service.
Every company has problems with customer complaints and, for the size of iHerb, the number of complaints remains very small. We found no toll-free number on the official website, so we've included the one for company headquarters.
Call: 951-616-3600

Write: 301 N Lake Ave Ste 600, Pasadena, CA 91101

Email: Contact Form

Live Chat: 9am to 7pm (local time)
Health Benefits
Do iHerb Supplements Offer Health Benefits?
In this statement, you can replace iHerb with any supplement company name. It's the same question we ask of all companies we review. So, let's look into supplements, as a whole. Does research support the idea that all-natural, homeopathic, over-the-counter and other types of supplements can benefit health?
The research provided here is not specific to iHerb, but iHerb does offer supplements related to the study topics. We searched for research published from 2017 to present on the "health benefits of supplements."
Journal of the American Association of Nurse Practitioners shares that "only 5% of adults consume the recommended level of dietary fiber." The study went on to reveal that gel-forming fibers, like psyllium and beta-glucans, have measurable metabolic health effects. Our search for beta-glucan on iHerb had 17 pages of results.
Research also suggests, as published in Nutrients, that supplements like "selenium, l-carnitine, myo-inositol, melatonin, and resveratrol" support thyroid health. iHerb has more than 120 listings for thyroid supplements.
When we read in Evidence-Based Complementary and Alternative Medicine that "jujube is a potential candidate for the development of health supplements for prevention and/or treatment of neurological" conditions, we were certain we'd found a supplement iHerb wouldn't have. But, we were incorrect. They offer dried jujube fruit in resealable bags.
The term probiotics recalls more than 1200 product listings on iHerb. Science understands as researchers have spent years investigating the health benefits of these healthy gut bacteria.
According to BioMed Research International, they're even in the running as possible weight-loss supplements. Probiotic research is still in its infancy. Current Opinion in Food Science shares that studies are on-going to determine how "to improve the functionality of probiotics in supplements and foods."
Much of the research on supplements in 2021 will undoubtedly deal with Covid-19 and immune health. According to Nutrition Today, research should "highlight the important role of dietary factors in achieving optimum health and also explore possible approaches to augmenting innate host defenses." iHerb offers more than 3700 product listings for immune function support.
Cost and Where to Buy
iHerb sells all products through its official website. There are no listings on Amazon, eBay, or other marketplaces we searched.
Pros and Cons
Pros and Cons
Every company, no matter how long they've been around or how trusted they are, has pros and cons. What are those with iHerb?
Pros
Prices are excellent compared to competitors.
iHerb sells plenty of well-known brands.
Customer service is available 24/7.
Cons
Reviews on iHerb are compensated.
There are way too many products to choose from – may be confusing unless looking for a specific item.
What Users Are Saying
What Users Are Saying
"A great place to shop. My order was received promptly and completely. Very satisfied with the products – they are very high quality. I am actually about to submit another order!"
"Terrible service if there is a problem. Iherb are fine if no problem. I am having my second problem in 2 weeks, they never resolved the first one,( somehow that got resolved with someone not from iherb as an aside). Now, I am going through the same nightmare, back and forth day by day with their advisors wasting my time as they DO NOTHING, and do not pass you to technical and attempt to resolve the problem. Iherb always used to get lots of bad reviews for customer service, I now strongly suspect they have bought in some false "good reviews" that unfortunately is becoming common practise."
"I have been using iHerb for years. Good products and always fast delivery. They ask you to review the products you have purchased. I can review only one item then the next review keeps not allowing me to review. Strange."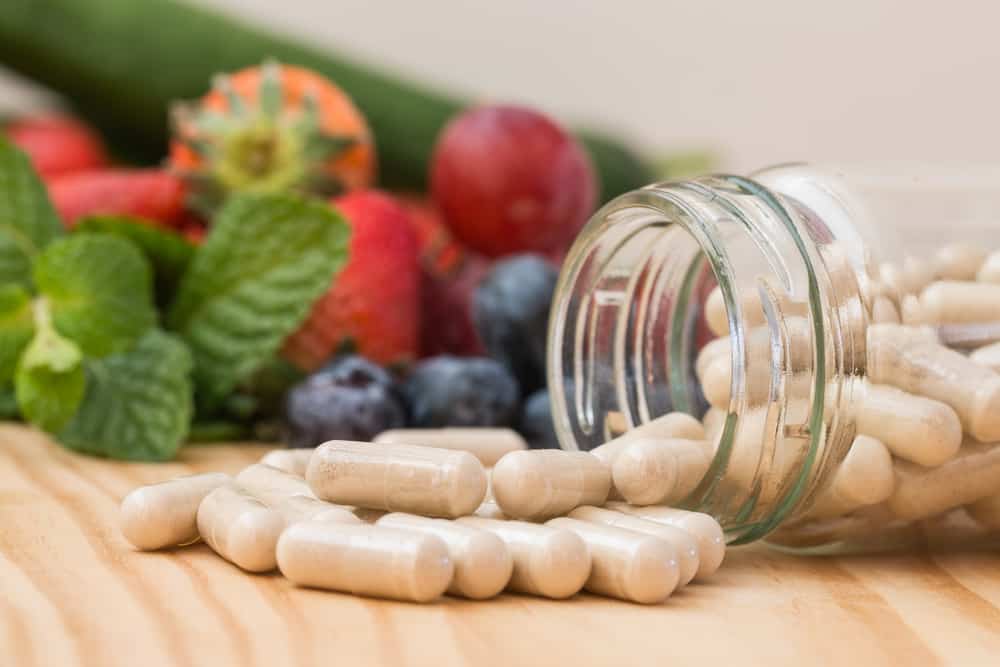 Bottom Line
The Bottom Line on iHerb
iHerb sells tons of healthy supplements, and most are from well-known brands and nutritionists. However, many of the reviews on their website are compensated, and there can be too many products to choose from for the average person.
Improving your health doesn't have to be so hard, especially when a clinically-backed program like Noom exists.
We love the system from Noom because they offer tons of psychology-backed tactics to help users lose weight. Some of these include food logging, custom meal plans, health coaching, and more. If you are ready to try the program out for yourself, make sure to check out the free trial offer available for a limited time.
Learn More About Noom »