Meratrim | A Beginner's Guide
Meratrim is a popular, natural weight loss supplement primarily made from Sphaeranthus Indicus and Garcinia Mangostana fruit rind.
When used as a dietary supplement, Meratrim is packaged in attractive bottles and sold at various online and offline stores.
The supplement is manufactured by InterHealth Nutraceuticals, a company at the forefront of developing high quality ingredients for weight loss supplements, cosmetic products and a host of food items.
Overview
What is Meratrim?
According to InterhealthUSA, Meratrim is marketed as a convenient, low dose dietary pill that is well-tolerated, safe and made from all natural ingredients.
The diet pill has successfully undergone three major clinical studies involving diverse subjects, among them overweight adults.
Meratrim first hit the market in 2011 and has since been awarded a US composition patent.
The supplement is becoming increasingly popular, especially among those looking to manage or lose weight, thanks to the endorsements from nutritionist and doctors such as Dr. Oz, who tout the short term Meratrim benefits and safety.
The ingredients used in the manufacture of Meratrim are sought from various parts of Asia, where they grow naturally.
According to Female Health and Beauty, Sphaeranthus Indicus is extracted from a herb called East Indian Thistle or Gorakhmundi.
Sphaeranthus Indicus also supports the immune system, and controls blood glucose.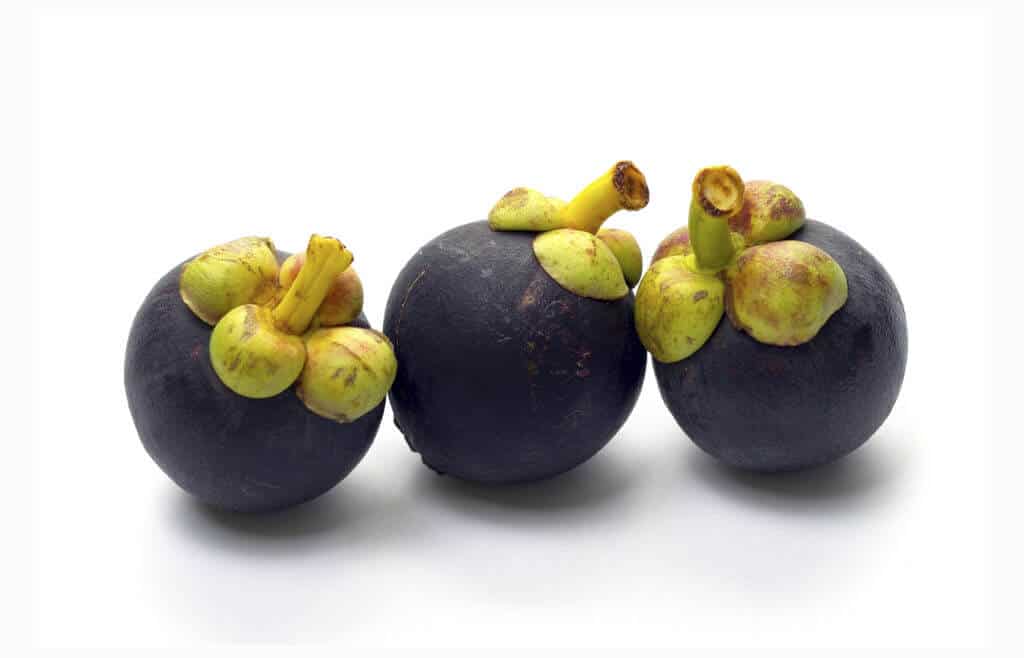 Garcinia Mangostana, on the other hand, is extracted from the Purple Mangosteen plant.
The fruit tree mostly grows in Indonesia and other parts of South East Asia.
The fruit rind is known to posses several benefits, including antibacterial qualities and powerful antioxidant qualities that can help the body fight inflammation.
To get to the bottom of what is Meratrim; you need to know that the supplement is made from all natural ingredients extracted from Sphaeranthus Indicus and Garcinia Mangostana.
Both of these ingredients are beneficial to the human health.
Among the shared attributes is ability to manage weight and supporting the immune system.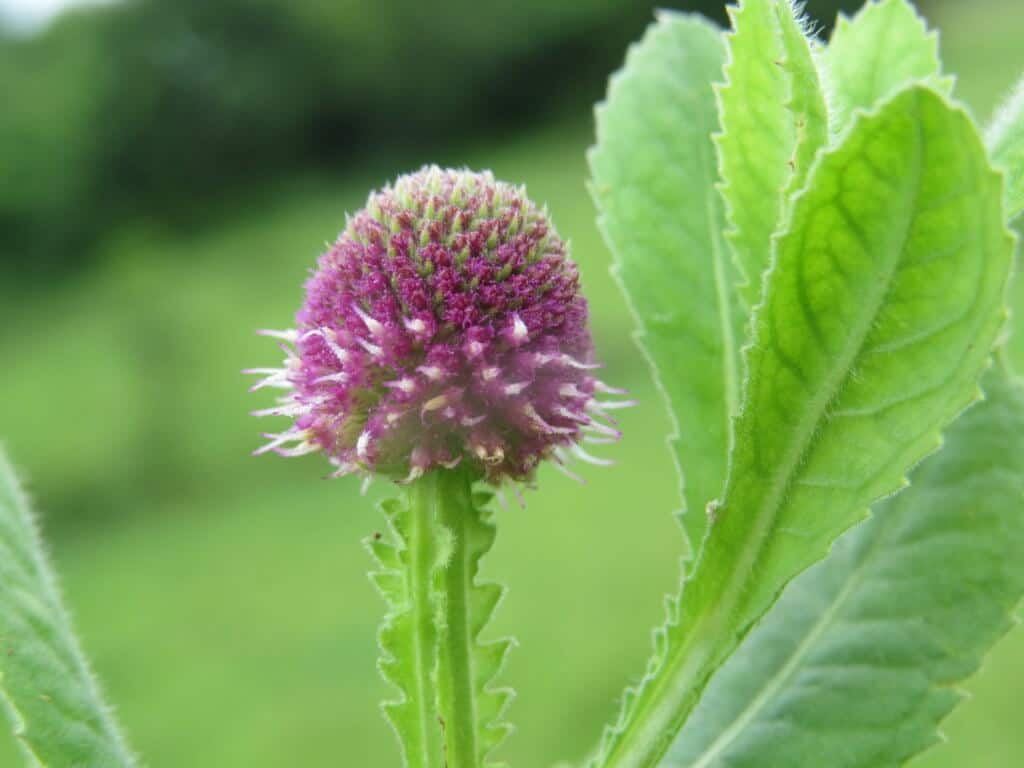 Ingredients
Meratrim Ingredients
The key ingredients in the veggie capsule are Sphaeranthus Indicus and Garcinia Mangostana.
The extracts of Sphaeranthus Indicus and Garcinia Mangostana in Meratrim are combined in the ratio of 3:1.
Meratrim pills contain about 300mg of Sphaeranthus and 100mg of Garcinia Mangostana.
The pill is usually taken as an addition to the daily health regimen to help fat cells burn stored fat and make it difficult for fat cells to multiply.
In a test carried out on test tube, the supplements showed remarkable results in decreasing the amount of fat that fat cells pick from the bloodstream.
According to Female Health and Beauty, the other natural Meratrim ingredients included in the formidable weight loss formula include:
Microcrystalline Cellulose
Silica
Vegetarian Capsule
Rice Bran
Meratrim doesn't contain any chemicals or artificial ingredients. The dietary supplement also does not contain allergy-causing products such as soy, sugar, starch, milk, artificial coloring, yeast, wheat, salt and lactose, egg or fish products.
Meratrim is made from weight loss effective natural ingredients. Garcinia Mangostana and Sphaeranthus Indicus each have properties helpful in weight management, such as the metabolism of the fat cells.
No artificial ingredients or chemicals are used in the manufacturing process.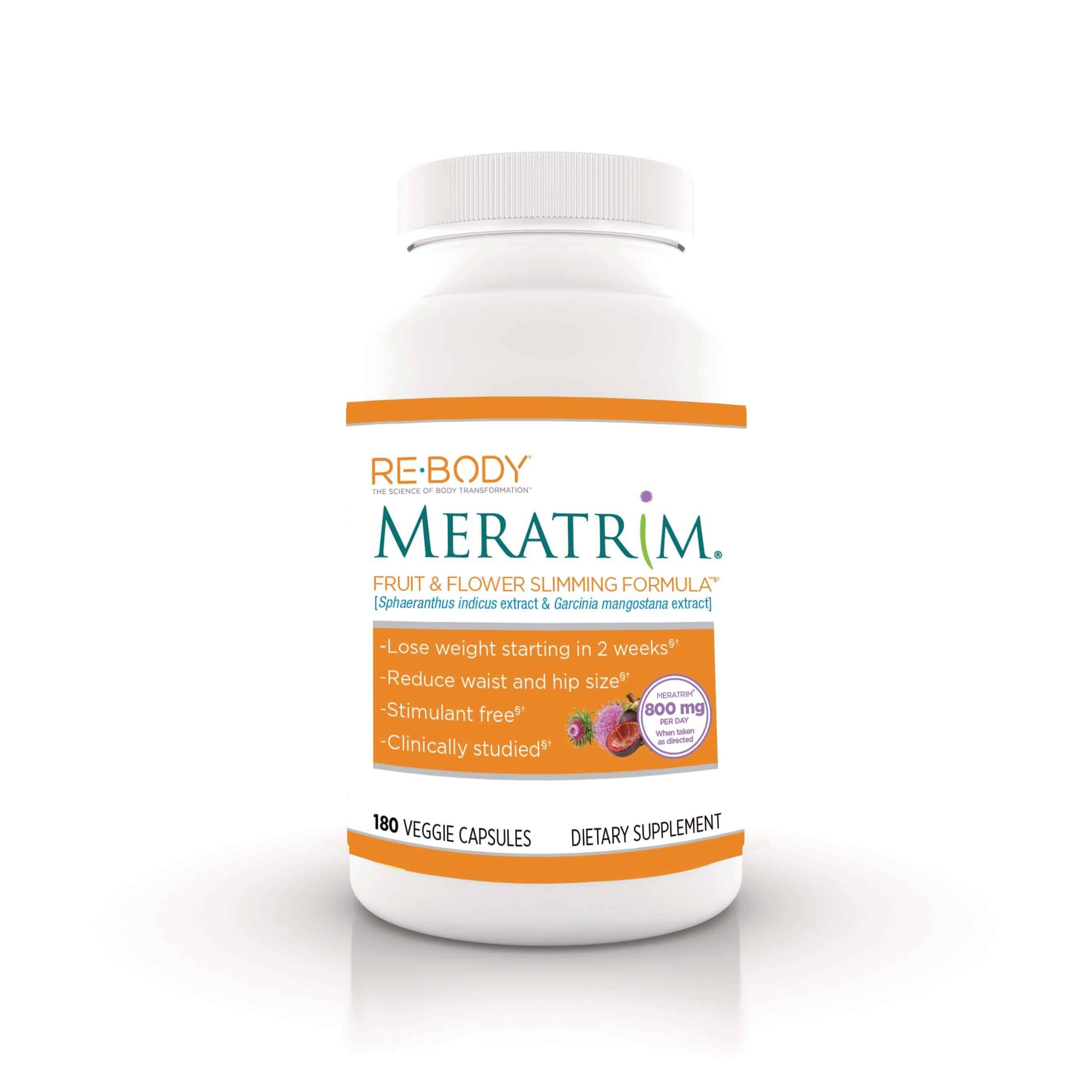 Does Meratrim Work?
According to various studies, Meratrim works in conjunction with diet to target the fat burning mechanism in the body, NCBI reports.
The process is accomplished by increasing lipolysis, the process of breaking fat and releasing it into the bloodstream.
Several randomized, placebo-controlled and double-blind studies have been conducted to establish the efficacy of Meratrim diet pills in reducing body weight, hip circumference and waistline.
According to a study published by the National Institutes of Health (NIH), Meratrim has been shown to be effective in helping obese people manage weight.
The key enzyme for de-novo lipogenesis in the liver is called Fatty Acid Synthase.
Immunoblot studies and experiments have shown that the supplement can reduce FAS protein expression in targeted adipocytes.
A study involving overweight subjects assessed the efficacy and tolerability levels of Meratrim in managing body weight.
In the study, 60 participants with mean BMI of 28.3kg/m2, were randomly divided into two categories.
One group was offered 400mg of Meratrim and instructed to take the pills two times a day while the other group was given two identical placebo capsules or dummy pills.
The test was conducted over a period of 16 weeks. As part of lifestyle change, the subjects consumed standard calorie diet of 2,000 kcal daily and asked to walk a distance of 30 minutes daily, five days a week.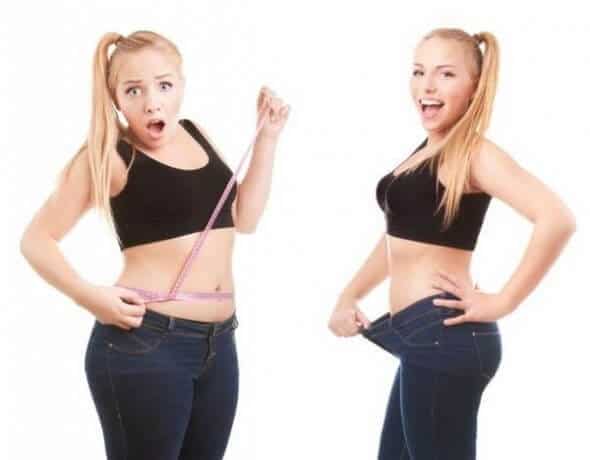 Unlike the counterparts who were given a placebo, subjects who consumed Meratrim showed significant loss of body weight, BMI, waistline, and hip size across the board.
The Meratrim supplemented cohort lost 5.1kg against 1.1kg for the placebo group.
The other notable changes were evident in the reduction in triglycerides, and serum LDL.
No serious adverse events were recorded during the controlled study.
In the study published in Newsweek Media Group's Medical Daily, 30 subjects from the audience were supplied with the weight loss supplement for 2 weeks.
The results revealed a weight loss in all the 30 women who took part in the study.
The subjects lost an average of 3 lbs and 3 inches off their waistlines.
As part of the training, the participants were asked to take 400mg of Meratrim, 30 minutes before taking their breakfast or dinner.
The subjects were also asked to walk 30 minutes a day.
In spite of the remarkable results obtained in the second study, the pressure to lose weight in front of the cameras may have impacted on the results.
The study, published by NIH concluded that Meratrim, with its fat burning capability, can help overweight persons manage weight.
However, most of the clinical studies carried out so far are focused on short-term weight loss.
For this reason, studies taking longer periods, say 6 to 12 months are required to gauge the long-term results and determine the rate of relapse.
Usage & Directions
Meratrim Usage and Directions
Meratrim is considered a safe diet supplement since it is extracted from natural plant sources that are well-tolerated by humans.
The diet pill contains patented blend of the highly beneficial Sphaeranthus Indicus flower and Garcinia Mangostana fruit.
According to the product review on Amazon, Re-body Meratrim dietary supplement users should take one capsule of the dietary supplement twice a day in the morning and evening.
Each capsule contains 400mg; for this reason, taking two capsules means consuming 800mg of Meratrim daily.
To ensure the pill work effectively, it should be taken 30 minutes before mealtime.
It is important to note that the pills are promoted as a solution that gives an extra boost to the traditional exercise program and a healthy diet.
Meratrim is a safe supplement because the ingredients used in its formula are well-tolerated by humans.
The daily dosage allowed is 800mg before mealtime. The pill works effectively when taken along with a healthy diet and exercise.
Side Effects
Meratrim Side Effects
While a high number of people report no side effects after taking Meratrim, mild side effects such stomach pain and nausea have been recorded by these tend to dissipate quickly.
The safety of Meratrim in animals is highlighted in the book published by Elsevier "Food and Chemical Toxicology."
The excerpts appearing on Science Direct indicate that the herbal formulation for weight management has undergone a rigorous 13-week genotoxicity study, which found it to be non-mutagenic and safe when assessed on a battery of in vivo and in vitro toxicity analyses.
The in vitro and animal toxicological studies included an oral toxicity study to determine (NOAEL), the No-Observable Adverse Effect Level.
However, the eye irritating and the primary skin test indicated that Meratrim was mildly irritating to the eye and non-irritating to the skin.
The results obtained from the tests were combined with the tolerability of Meratrim in the clinical trials carried out on humans to demonstrate the safety of Meratrim in the broad spectrum.
However, people suffering from various conditions need to check with the doctor before taking the supplement.
Since most Meratrim studies have only been undertaken over the short term, users are advised to avoid taking the pill beyond eight weeks until further assessments are made.
If you are pregnant or breastfeeding takes time to speak to your doctor before taking the diet pill.
People going for surgery should avoid taking all supplements at least 2 weeks to surgery.
It is important to reiterate that the pill has not been reviewed by the FDA.
Studies conducted in both animals and humans indicate that Meratrim is safe.
The mild side effects recorded in humans include stomach pain and nausea. Before taking the supplement, get the instructions from your doctor to know if the supplement is right for you.
What Makes Meratrim Different?
Obesity is a serious problem across the world and appears to be reaching epidemic levels.
A lot of the campaign against obesity is undertaken through education, encouraging exercise, promoting dietary supplements and making changes in food choices.
In spite of the spirited campaigns and interventions by governments, health organizations and other stakeholders, the problem appears to be on the rise.
In the wake of these reports, Meratrim benefits stand out compared to other dietary supplements because it is made from 100% natural ingredients.
Based on customer feedback, a formula consisting powerful ingredients and promising clinical trials, Meratrim is seen as an effective weight loss supplement.
Users can see results in just a few weeks; with the possibility of losing up to 30 lbs in 90 days not far-fetched.
Growing number of people are taking dietary supplements to conveniently fight obesity and other health problems.
The popularity of Meratrim stems from some factors, including positive feedback from users, few side effects and successful clinical trials.
Where to Buy
Buying Meratrim Pills
Rebody Meratrim buyers are advised to avoid purchasing pills with sealess containers or one where the bottle is broken or missing.
Users should also make their purchases from the official product website to ensure they receive the original formula.
The top brands of Meratrim pills in the market are packaged and sold by:
Re-Body
BioGenetic Laboratories
NutriGold
Puritan's Pride
Health Direct
Always observe caution when buying the diet pill because the proprietary blend and specific quantities of ingredients are not always listed.
However, the product label contains important details such as serving size, servings per container and recommended daily usage.
The pills are sold at different prices and quantities in various retail outlets such as iHerb.com, Drugstore.com, Walgreens, Whole Foods and GNC.
It is important to note that Meratrim products do not come with a money back guarantee.
For safety, the pill should be kept away from the reach of children and pets.
When you want to begin an exercise program or diet regimen, always consult a doctor before using Meratrim pills and other weight management supplements.
When buying Meratrim, check the container to ensure the product is not compromised.
To get the original formula, buy your products from official the website or sanctioned resellers.
The product label offers important details regarding the pills.
ReBody Meratrim
Re-Body is a dietary supplement company that markets and sells Meratrim and other supplements through various outlets.
According to Health Compare, the company believes a healthy weight loss can be attained by taking scientifically isolated and researched ingredients along with implementing a healthy fitness regimen and taking an effective diet plan.
ReBody Meritam is sold under the license of InterHealth Nutraceuticals and is trademarked by a different entity called Laila Nutraceuticals.
Compared to other Meratrim products, the Re-Body brand contains more servings per bottle and is cheaper compared to the competition, thus guaranteeing great value for money.
On the whole, the Tampa, Florida based company sells products that help:
Control snacking
Increase the rate of metabolism
Boost daily nutritional intake
Promote exercise and training
Reduce fat accumulation in the body cells
Meratrim is one of the dietary supplements branded and sold by Re-body.
The company also sells other supplements designed to enhance health.
Bottom Line
What Users Are Saying
"This product really works! – I like that this product enables me to gradually and consistently lose weight. I also have perfect labs at my check ups since using it."
"Terrible product. Don't waste your money. – Extremely poor product. What a waste of money. Does not work. Actually gained 6 lbs with a strict diet and daily exercise."
"Did nothing for me – After over two weeks I lost no weight so threw them away."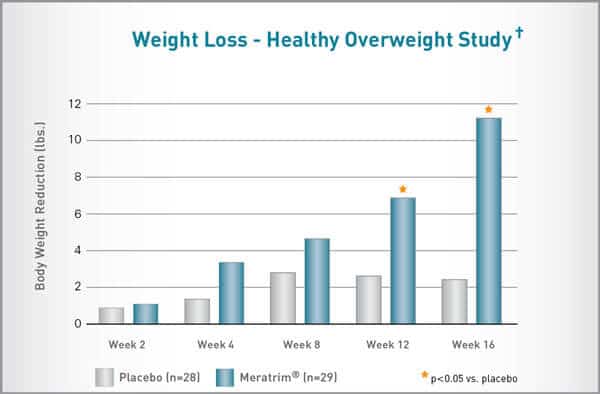 Final Thoughts on Meratrim
The use of Garcinia Mangostana and Sphaeranthus Indicus as traditional medicines in Asia dates back many years.
If you are looking for an effective natural supplement to help you eliminate stubborn weight, it is worth considering Meratrim.
The pill also contains anti-allergic effects, antioxidant qualities and anti-inflammation properties among other benefits.
The supplement is both affordable and effective thanks to successful clinical studies and positive reviews from users and nutritionist.
However, Meratrim is not a magic pill; its effectiveness is closely tied to lifestyle changes such as staying active, making healthy meals and performing plenty of exercises.
Some studies carried over eight weeks indicate that Meratrim is effective in helping subjects lose weight over the short term.
It is important to point out that a conclusive study on the effectiveness of weight loss supplements requires much longer study periods.
This is an important observation because long-term solution to weight problem requires much more than taking a diet pill.
Meratrim is widely available in both online and brick and mortar retail outlets.
Meratrim | A Beginner's Guide
Questions & Answers
Q:
How long after taking Meratrim will I see results?
A:
It depends on the individual and their lifestyle. Generally, it is recommended to take Meratrim for at least 8 weeks to see desired results as it takes time for the body to adjust to the active ingredients.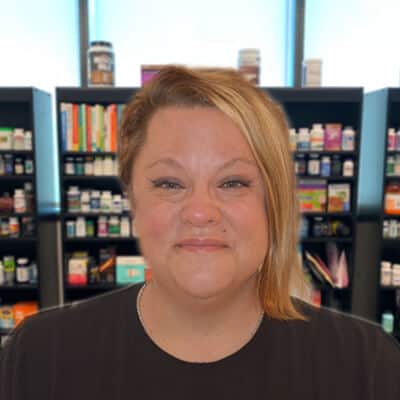 About the Author:
Summer Banks has researched over 5000 weight-loss programs, pills, shakes and diet plans. Previously, she managed 15 supplement brands, worked with professionals in the weight loss industry and completed coursework in nutrition at Stanford University.
Updated: