Sculpt Nation Test Boost Max Review

- 13 Things You Need to Know
Test Boost Max – the testosterone supplement that claims to help men boost testosterone levels, improve libido levels, and even increase fat loss. This herbal supplement says it acts as a performance enhancer to help you "pack on slabs of lean muscle, melt a mountain of fat, and skyrocket your libido," but is that true?
Our researchers took a detailed look at this supplement's formula, benefits, ingredient research, and more. Make sure to reach the bottom line to see our final verdict on this testosterone booster.
Sculpt Nation Test Boost Max can be purchased through their Official Site.
Overview
What is Sculpt Nation Test Boost Max?
Test Boost Max from Sculpt Nation is an all-natural supplement designed to support testosterone production. The supplement claims to alleviate signs and symptoms of aging associated with lower test levels, since men naturally start producing less testosterone in their 30s.
As the supplement market grew as a whole, so did the male testosterone boosting category. Today there are hundreds of products making the same claims as Sculpt Nation Test Boost Max.
The first question we have is – are testosterone boosters safe and effective? Are they the potent libido and testosterone boosting answer?
Sexual Medicine Reviews – Due to the rise in concern over the side effects of taking prescription testosterone therapy, a surge in demand for natural alternatives is on-going.
International Journal of Health Sciences – Supplements formulated to support testosterone are generally considered safe for healthy individuals, but there are cases of negative effects. In one such case, blood tests revealed possible liver-related issues associated with taking four courses of an unnamed test booster.
American Journal of Men's Health – There's even some evidence that at least one ingredient in Test Boost works to help increase testosterone, but only in combination with other ingredients.
Sculpt Nation Test Boost Max Competitors
Who Makes Sculpt Nation Test Boost Max?
Sculpt Nation is the company behind Test Boost Max. What's interesting is that Sculpt Nation created a supplement line in response to V Shred fitness users. They wanted better supplements and Sculpt Nation responded, or so the About Us page claims.
Scroll below for one of the best products we've seen over the last year.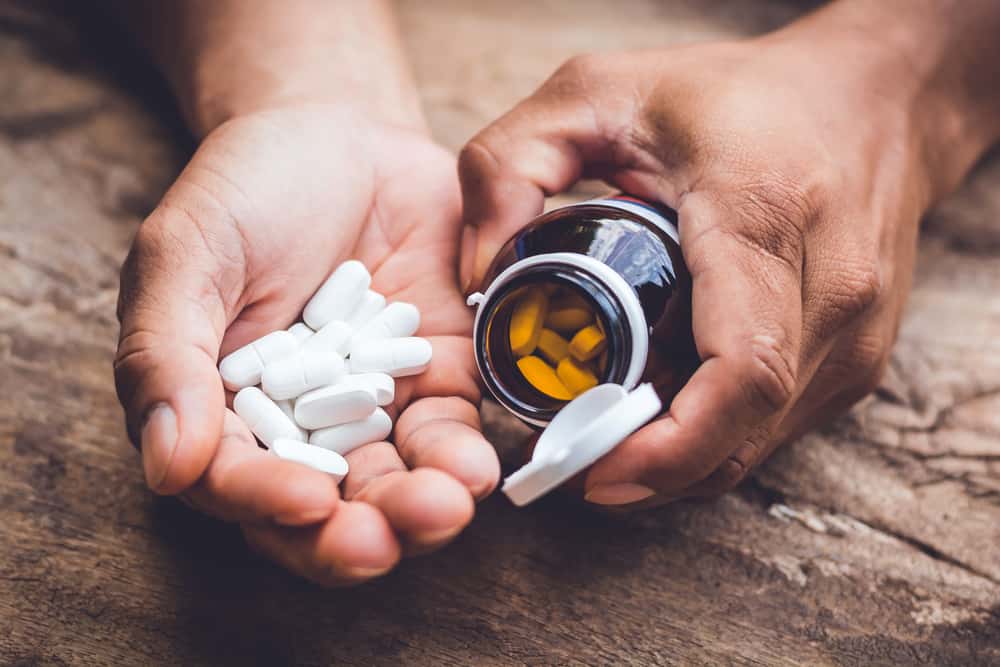 Sculpt Nation Customer Service
We love when companies are open and willing to talk with customers. Sculpt Nation offers multiple means of contacting a representative, including phone, email and snail mail:
Call: 888-267-4650
Email: Contact Form
Mail: 3100 Technology Dr, Ste 200, Plano, TX 75074
Other Sculpt Nation Products
Along with Test Boost, Sculpt Nation also offers:
Burn Evolved
Burn PM
Creatine
Enzymes
Greens
HGH Boost
Neuroctane
Pre-Workout
Post-Workout
Probiotics
Protein
Turmeric Black
Claims
Test Boost Max Claims
The best words to use to describe Test Boost Max claims are the ones from the product description on the official website. According to Sculpt Nation, it "helps your body produce more natural testosterone, leading to more lean muscle gains, faster fat loss, and can even help your libido."
It's often used as part of a muscle-building stack to boost performance when partnered with other supplements.
Ingredients
Sculpt Nation Test Boost Max Ingredients
One thing we have to give Sculpt Nation is that all products come with an image of the label. Every label we checked offered a clear list of ingredients and how much of each ingredient was included. That type of transparency is uncommon in the supplement industry.
Unfortunately, there's a negative we noticed immediately, as well. On the product page, there are numbers listed as citations on product claims and throughout the description. These numbers would typically be correlated to a references list at the bottom, but that's not the case here. There's mention of a study performed on Rugby players and quotes from research, but no indication where that research is published.
Let's take a close look at the top Sculpt Nation Test Boost ingredients. We'll uncover just what science has to say about this product's claims.
Ashwagandha – A 2019 study published in the American Journal of Men's Health shared that when overweight men between the ages of 40 and 70 took ashwagandha for eight weeks, testosterone levels increased 14.7% over the placebo group. However, the authors noted there were no differences between the two groups in terms of "fatigue, vigor, or sexual well-being."
Tribulus – According to another 2019 study, this time published in the Journal of Ethnopharmacology, again ashwagandha worked to increase serum testosterone levels, but tribulus did not. There's a possibility that it could, however, help with parameters of sperm health.
Epimedium Grandiflorum – We found no research on epimedium grandiflorum and testosterone, but we did find a rat study on epimedium davidii. According to research published by Beijing Union University, "Epimedium davidii can alleviate the impact of high-intensity exercise on serum testosterone, and maintain it at normal physiological level; it can also promote protein synthesis, inhibit degradation of amino acid and protein, and increase hemoglobin and glycogen reserves in rats receiving exercise training."
Eleuthero Root – We searched through thousands of studies on eleuthero root to find a single bit of research involving testosterone levels, but we were unable to find one.
3,3'-Diindolylmethane (DIM) – We also found no research on DIM and testosterone, but we did find a study showing its negative effects on sperm health parameters based on the Andrologia publication.
Does Sculpt Nation Test Boost Work?
Research into the effectiveness of testosterone-boosting supplements falls on both sides of the fence. When 19 unique ingredients were researched for impact on testosterone levels, it was found that 30% of participants in studies involving the ingredients "observed an increase in [testosterone] levels, 3% a decrease, 46% no effect, and 22% were indeterminate," according to research in the Journal of Sexual Medicine.
We also found research claiming, "studies suggest that oral formulations of testosterone fail to improve symptoms of testosterone deficiency and do not raise serum testosterone levels above placebo due to a lack of bioavailability with an oral formulation," as published in Translational Andrology and Urology.
How to Take Sculpt Nation Test Boost
Each bottle of Sculpt Nation Test Boost contains 90 capsules. You take three capsules per serving, once daily.
Cost and Where to Buy
The official website for Sculpt Nation sells the supplements. This is the best place to shop if you're looking for a guarantee. The company offers a 100% money-back promise that claims you can "try Test Boost Max for as long as you want" and still receive a refund if you're unhappy with the results.
Foods to Boost Testosterone
3 Foods You Should be Eating to Boost Testosterone
Here are a few foods science says may increase testosterone levels.
Onions: In a complete review of research spanning 1967 to 2018, authors found "evidence that onions enhance testosterone level in males" and it doesn't just help in one way. "The mechanisms by which this occurs is mainly by increasing the production of luteinizing hormone, enhancing the antioxidant defense mechanism in the tests, neutralizing the damaging effects of the generated free radicals, ameliorating insulin resistance, promoting nitric oxide production, and altering the activity of adenosine 5′-monophosphate -activated protein kinase," according to a study published in Biomolecules.
Zinc: We know zinc is a mineral, not a food, but research shows zinc levels may be correlated with testosterone levels. Low zinc equals low testosterone, according to the Journal of the College of Physicians and Surgeons. Foods rich in zinc include meat, shellfish, nuts, seeds, eggs and dairy products, to name a few.
Magnesium: Simply put, "there is evidence that magnesium exerts a positive influence on anabolic hormonal status, including testosterone, in men," according to the International Journal of Endocrinology. Magnesium-rich foods include dark chocolate, nuts, avocado, soybeans, seeds, whole grains, leafy greens, and more.
Pros and Cons
Pros and Cons
At the end of our research, we came away with plenty of refreshed knowledge on natural test boosters and a good idea or two about Test Boost.
Pros
The price is lower than most competitors.
There are several ingredients that can help support test production.
The supplement is backed by a 100% money-back guarantee.
Cons
Not every ingredient is proven – so there's room for improvement.
Research is referenced, but no links or even a study title is provided.
What Users Are Saying
What Users Are Saying
"I tried Test Boost for 30 days. Kept my workouts the same and did not change my nutrition. There was no difference in anything. I felt exactly the same. It did nothing. I will not be using this product again."
"Did nothing. These products are snake oil, completely useless. I got the TEST BOOST MAX and the HGH Boost. Took them for two months, did not see any results. Their "100% money-back guarantee is bogus too. You the customer must pay for shipping both ways for their useless products. Don't waste your money."
"Not what it's cracked up to be – Felt no measurable difference."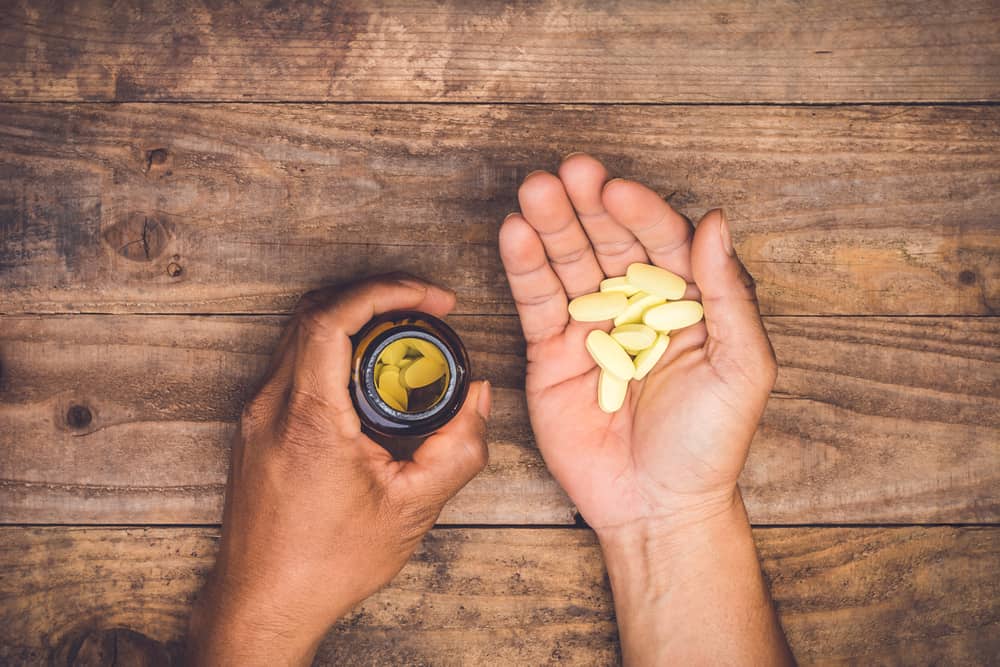 Bottom Line
The Bottom Line on Sculpt Nation Test Boost Max
When it comes to the effectiveness of Test Boost Max by Sculpt Nation, there doesn't seem to be a lot of evidence proving it can help boost testosterone. Although our researchers found lots of research surrounding the ingredients, many of them showed to be ineffective at increasing testosterone levels.
Sometimes, the best solution to improving your health is to follow a clinically-backed program like Noom.
Noom is one of the best programs we have seen, as they place a focus on individualized health needs. Their proven system offers users personal meal plans, 1:1 health coaching sessions, extensive food logging, health tracking tools, and so much more. To give these features a try, make sure to check out their free trial offer.
Learn More About Noom »