Thrive 2.0 Review

- 16 Things You Need to Know
Thrive 2.0 is a newer version of the Thrive eight-week program marketed as "better" than the original. The company claims this program is a more effective approach to the original program to achieve greater results. But can so many products be safely used without adverse side effects?
Since the program uses so many different products to achieve results, users may be at risk for adverse side effects. Our research team investigated the science behind the individuals' products and their uses in combination to find out. Here's what they discovered through their research.
Thrive 2.0 can be purchased through their Official Site.
Overview
What is Thrive 2.0?
First of all, Thrive 2.0 is a "better" version of the already popular Thrive 8-Week Experience. With even more "technology-driven breakthrough products," Thrive 2.0 promises everything from better products to sleeker packaging and even new "promo code technology."
Some of the ingredients included in the Thrive 2.0 Experience are:
L-Arginine
Limonene
Aloe Vera
There are more, which we'll get into a bit later, but these are the main ingredients in the standard sized DFT and Black Label DFT. Why these products? Glad you asked…
Does It Work?
Fusion 2.0
This is claimed to be the next level of "derma fusion technology" and one of the biggest selling points of Thrive 2.0. Standard DFT and Black Label are now being sold with this new "permeation layer," promised to increase absorption, making them more bioavailable. Thrive's creators also point out that the formulas for these two products haven't changed – just the technology.
Products Similar to Thrive 2.0
Company Information
How Did Thrive 2.0 Start?
Thrive 2.0 comes from the minds who brought you the original Thrive Experience. Le-Vel is a multi-level marketing company with tons of products offered online and through social media. The use of "distributors" helps push the products – and there's no shortage of hype.
Le-Vel got its start in 2012 with a couple of gents named Jason Camper and Paul Gravette. They are currently headquartered in Frisco, TX. Thrive 2.0 Experience is set to launch in 2018.
Scroll below for one of the best products we've seen over the last year.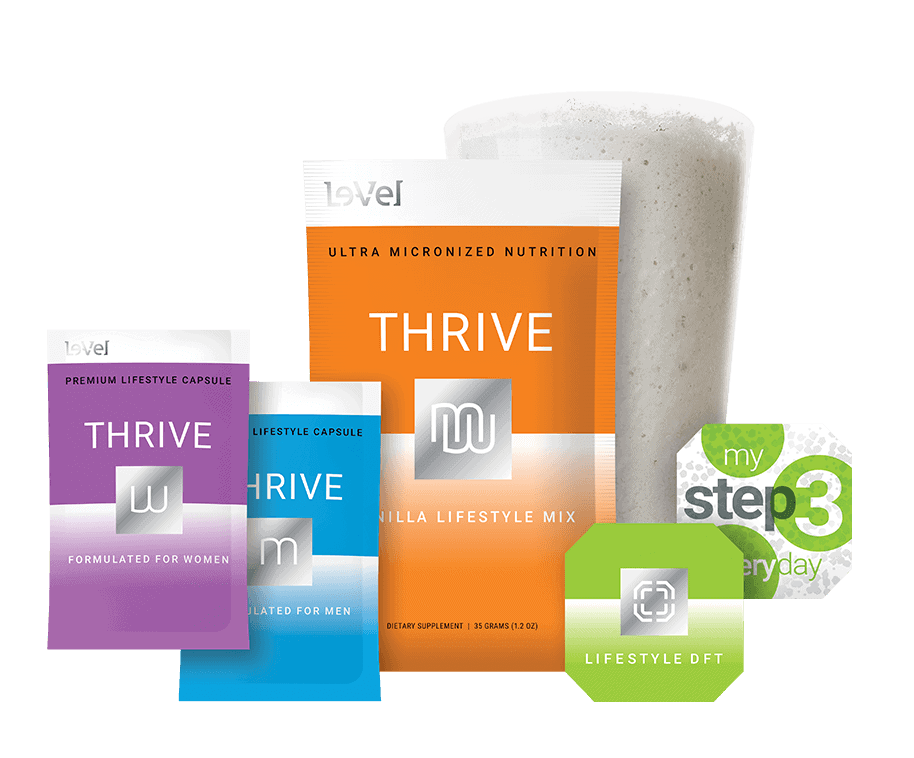 Products
Thrive 2.0 Products
Thrive 2.0 is mainly centered around three products:
Thrive Capsules
Thrive Shake
DFT 2.0
Thrive Pro
Other Thrive Products
Among some of the other products in the Thrive line are:
DFT
Thrive Premium Lifestyle Capsules
THRIVE Premium Lifestyle Mix
THRIVE Kids
Activate
There are plenty of other products from Thrive as well.
Claims
Thrive 2.0 Claims
The company claims to take the "nutritional support of standard size DFT and Black Label DFT to even greater heights" with Fusion 2.0. Along with this promise are plenty of other claims to make this new health experience even more hyped than ever.
Social media is exploding with promises like:
New promo code technology
Sleek, shiny, premium packaging (for new customers and distributors)
Better absorption in two of their most popular products
A new website has lead to over 200,000 new customer accounts in less than 5 days
Ingredients
Thrive 2.0 Ingredients
For the ingredients, we can look to two of the major focal points of their advertising – Standard DFT and Black Label DFT. These derma fusion technology products are said to be upgraded, so we want to look at the ingredients to better understand what that means.
L-Arginine
According to WebMD, l-arginine is one of the amino acids that's a building block of protein.
Limonene
Limonene comes from the peels of citrus fruits and is used in dietary supplements, fragrances, cosmetics, and even solvents for cleaning purposes.
Aloe Vera
According to The National Institute of Environmental Health Sciences, the gel from aloe is used for wound healing.
Green Coffee Bean
According to the journal BioMed Research International, green coffee beans [may] reduce body composition.
Does it Work
Does Thrive 2.0 Work?
This is yet to be determined since it's so new, but we feel a good number of people will be snagging them up. The Thrive 2.0 posts on Facebook have already been shared over 400 times, and the hype seems to be growing.
Benefits
Thrive 2.0 Benefits and Results
Thrive 2.0 benefits may include:
L-Arginine
According to WebMD, this ingredient is known to be effective for.
With "insufficient evidence" supporting l-arginine for:
Mental acuity
Exercise performance
Stress
Aloe Vera
Aloe is said to improve digestion and help boost immunity, as per NCCIH. Aloe uses include:
Weight loss
Burns
Constipation
Derma Fusion Technology
One major benefit of these products is the use of derma fusion technology.
According to the journal Nature Biotechnology, ingredients absorbed into the skin, rather than internally, are claimed to be more effective.
Details
Details on Thrive 2.0 and Weight Loss
One of the claimed benefits of Thrive 2.0 is weight loss.
Aloe Vera
According to Nutrition Research & Practice, obese rats given aloe plant sterols "had lower levels of abdominal fat after 35 days than rats not given these sterols."
Caffeine
Research in the American Journal of Clinical Nutrition concluded, "The thermic effect of the meal was significantly greater after coffee than after decaffeinated coffee."
Effectiveness
Are Weight-Loss Patches Effective?
One question out there is whether weight-loss patches are the way to go. Will slapping a patch on your shoulder melt the pounds away – or is it just a waste of time?
Weight-loss patches can include a variety of stimulants and appetite suppressants. The only problem is, none of the ingredients out there are linked with being effective in a "patch" form.
According to MayoClinic, "most weight-loss supplements sold over the counter may potentially be unsafe and have been insufficiently studied to determine if they work as claimed."
Cost
Thrive 2.0 Cost
No one knows the exact cost of the Thrive 2.0 Experience. Right now, you can't find the price of the products unless you sign up on the website and/or to by the product.
Side Effects
Possible Thrive 2.0 Side Effects
Although there's no mention of side effects from Thrive 2.0, some may notice side effects from Thrive 2.0 ingredients, including:
Aloe Vera
Aloe vera side effects may include:
Skin irritation (if used topically)
Caffeine:
Caffeine side effects may include:
Headache
Stomach irritation
Nausea
Vomiting
L-arginine
L-arginine side effects may include:
Bloating
Abdominal pain
Inflammation
Diarrhea
Directions
How to Use Thrive 2.0
There are several products being sold as the Thrive 2.0 experience. Capsules, a shake, bars, and derma fusion patches.
Each product comes along with a set of instructions for use.
Thrive 2.0 is still in the baby stage, and we don't know much about the products set to be released soon (it's said they will release more information at the February Las Vegas getaway).
Capsules
Take 1 to 2 capsules each day, with a full glass of water on an empty stomach.
Lifestyle Mix
Mix one pack with 8-10 ounces of water. Use the Thrive Shaker Bottle for best results – because, why not?
Lifestyle DFT
Apply directly to shoulder, butt, bicep, or forearm. It's said to pair the DFT patch with a healthy diet and regular exercise.
Lawsuits
Any Thrive 2.0 Lawsuits?
There have been no lawsuits filed against Le-Vel.
Alternatives
Thrive 2.0 Alternatives
Thrive 2.0 alternatives include:
Protein/Meal Replacement Bars
Meal Replacement Shakes
What Users Are Saying
What Users Are Saying
"Consistency is key when using this product. I have lost 27lbs in 5 months, headaches are gone and I no longer take a nap as soon as I get home from work. If you refer 2 people, you thrive for free. I was extremely skeptical at first, but after using the product and seeing the results, I am very happy. What works for some, may not work for others."
"I've tried Thrive for over a month now. I got ZERO results. I wasn't even in it for the weight loss, my promoter kept telling me it was good for energy, mood, etc. After using the system I noticed nothing different. In fact, I noticed things getting worse. I had to stop using the products because I was getting Rashes. MY PROMOTER TOLD ME TO KEEP GOING. "you're just a late thriver, Itll work, keep going". Nope. All they want is your money."
"My friend told me about it I am a heavy coffee drinker and I started to eat better so when she told me about it I had doubts. A week in I had so much energy I didn't want to eat I just want water and I never drink water! I stopped drinking coffee and I lost 10lbs I have started to make healthier food choices cutting out fake food and fast food and I drink 150oz of water. I look better feel better and I'm happy with paying $150 bc I paid more for junk food and it's never made me feel as good as thrive! I suggest try it it's work it!"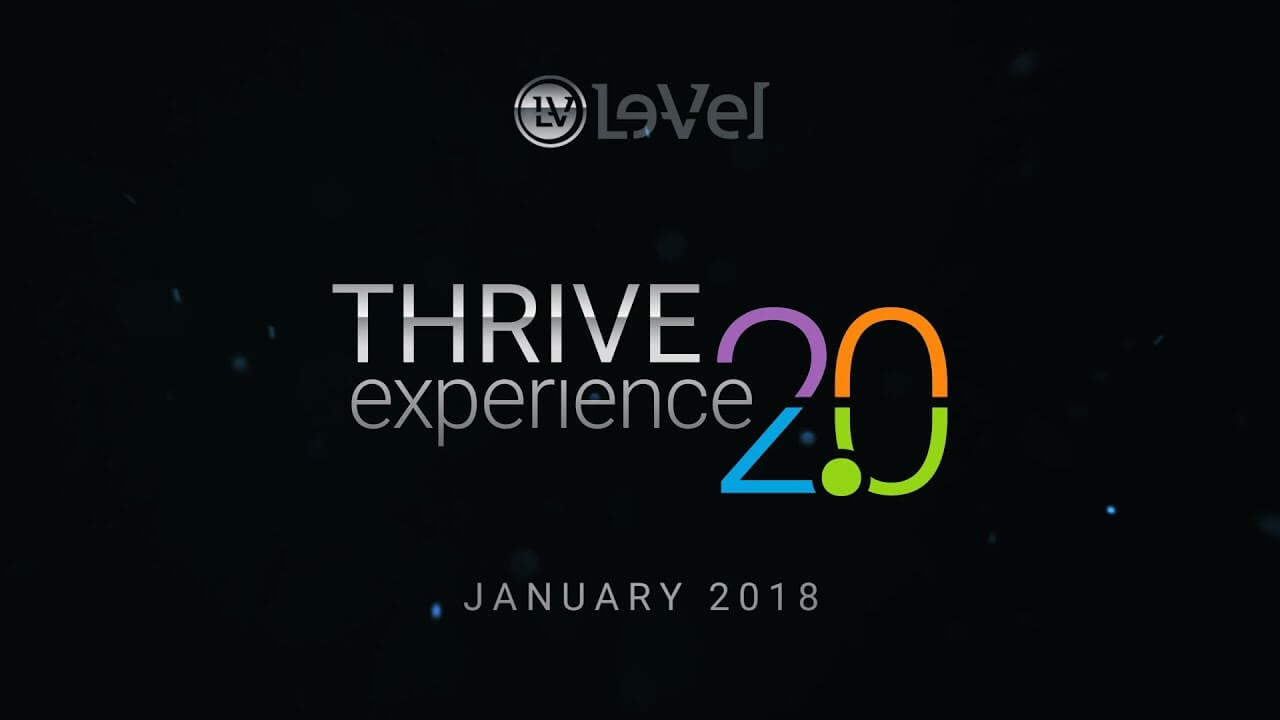 Bottom Line
The Bottom Line on Thrive 2.0
So, are we thinking that Thrive 2.0 will be the combination of products to get you the results you're looking for? As much as we like some of the ingredients, and there's nothing wrong with good social media advertising – we just can't get behind at this time.
Thrive 2.0 Cons:
It's too new – no way of telling whether it works
No research or scientific evidence supplied on the formula
Too many possible side effects with so many products
Most likely going to cost a lot
If your goal is to lose weight, increase energy, and curb hunger, go with a weight-loss system that is backed by clinical research and created by behavioral scientists.
Among the best weight-loss programs we've seen this year is called Noom. This diet app uses customized food plans, 1:1 health coaching, interactive support groups, extensive food logging, and more – something we haven't seen before.
In addition to the research and great customer reviews, the makers of Noom are so confident you'll love the program that they're offering a free trial offer to all of our readers, which is pretty amazing.
Learn More About Noom »