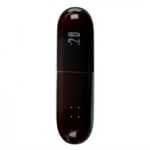 Give me two minutes of your times and I'll tell you whether Black Beauty diet pills work. We decided to do a 360-degree review of the ingredients, side effects, customer service and clinical facts. Our research took us through hundreds of user comments and experiences. Then, we refined and condensed to give you what you need.
EDITOR'S TIP:
Combine Black Beauty Diet Pills with a proven fat burner such as
Leptigen
for better results.
What You Need to Know
First off, Black Beauty diet pills contain dextroamphetamine and Benzedrine. Both are prescription drugs, but that wasn't always the case. You may take the product once or twice daily, though no detailed instructions are available. The bottle is small enough to take along with you with ease.
The product, with ingredients first introduced in the 1930's, is an effective metabolism booster and appetite suppressant. You can no longer purchase the pills as Benzedrine has been banned in the United States. Dextroamphetamine is still used, but only as a prescription medication. We like that information on the history and current status of Black Beauty formula is available, but read on…
Addiction – "Need More?"
The first, and probably most concerning, Black Beauty side effect is addiction. ͞"As is the case with all amphetamines, recreational use can lead to a physical need for the drug,͟" says our Research Editor. ͞"One of the reasons this product was pulled from the market is because of this potential.͟"
"͞Psychiatrists Russell Monroe and Hyman Drell, stationed at a military prison in 1945, encountered large numbers of agitated, hallucinating patients. A survey revealed that one quarter of the imprisoned personnel were eating the contents of Benzedrine Inhalers, which then contained 250 mg of amphetamine base,͟" offers a study published in the American Journal of Public Health.
According to the National Institutes of Health, ͞"Although survey data indicate that the number of nonmedical users of amphetamine-type stimulants may have stabilized, the number of heavy users with addiction problems doubled between 2002 and 2004. Thus, the public health problem presented by amphetamines may still be increasing in severity; in many ways it surpasses that of heroin.͟"
Scroll below for one of the best products we've seen over the last year.
Extensive List of Potential Side Effects – "Worrisome"
Black beauty diet pills were just a name of an amphetamine designed to boost weight-loss by sparking metabolism and killing appetite. When the ingredients were first marketed, they were used for everything from depression to coping with daily duties. We found a long list of potential side effects that eventually moved Black Beauties off the market.
Medline Plus from the National Institutes of Health says side effects may include ͞"nervousness, restlessness, uncontrollable shaking, headache, stomach pain, nausea, vomiting, diarrhea and constipation.͟"
There's a significant risk of mental side effects, if abused, as reported in a 2000 article in The Primary Care Companion to the Journal of Clinical Psychiatry. ͞"Symptoms of stimulant overdose may include hallucinations, delusions, paranoia, confusion, disorientation, and loose association of ideas.͟"
In our research, it takes a small thing, like side effects, to offset any chances of long-term results. If Black Beauty diet pills do have the potential for addiction or adverse reactions, this is one to stay away from.
The Science – "Factual?"
The science behind Black Beauty diet pills, or the ingredients in the formula, is rooted in the 1930s. There's little doubt it will increase heart rate, speed metabolism, decrease hunger and improve mood, in some cases. The problem is not with clinical support, it is with the potential side effects, like risk of addiction. For this reason Black Beauties are no longer on the market, Benzedrine is banned and dextroamphetamines are regulated by the FDA.
The Bottom Line – Do Black Beauty Diet Pills Work?
Can I have a drum roll please? We looked deep into the risks and rewards of Black Beauty diet pills. We like that we found tons of information on the ingredients in the formula, but we are hesitant to recommend a supplement that is formulated with prescription medications. Though the product would have been legal for uses like weight-loss and mood issues in the 1930s, 1940s, 1950s, and potentially longer, that is no longer the case. We are also concerned with the high rate of addiction associated with amphetamines.
If you're looking for a way to lose weight, without the risk of side effects, we suggest a clinically proven formula that doesn't come with adverse reactions.
Among the best of products we've seen in 2016 is one called Leptigen. The supplement offers up a four-ingredient proprietary blend with published clinical research showing it helps boost metabolism and fat loss. No matter how far and wide we cast our net, we found no reports of negative side effects. We found info that did reveal dieters are reporting seeing great results.
Also, the company behind Leptigen is confident in the formula, so they're offering a Special Trial Offer, quite the good sign.