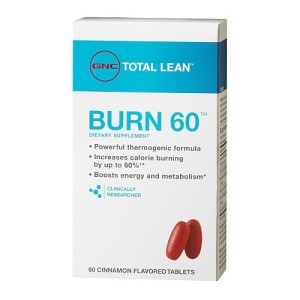 I need to make a confession: I was obsessed with researching GNC diet pills.  This company is one of the leading online and offline vitamin shops today, but we want to know more about a specific part of the business – GNC diet pills. We looked at ingredients, side effects, customer service and clinical support. Reviews from hundreds of buyers were read. We then condensed and refined to give you what you need.
What are GNC Diet Pills?
First off, GNC diet pills are a collection of supplements available from the vitamin store. Ingredients vary depending on the brand, but many contain caffeine. Directions are also different from one product to the next. Some containers are small and portable, but others are a little too large to take on the go.
The products, released at various times since GNC opened in 1990, are both natural and synthetic. Purchases of GNC diet pills are available via online and offline stores. We like that all ingredients are listed on the official website and that the company has a strong BBB rating, but read on…
Lack of Reviews – "No Insider Info?"
The first issue that concerns us about GNC diet pills is the lack of reviews for some products. "You want to know what other dieters are feeling about a supplement," suggests our Research Editor. "If there are no comments and experiences to go on, how is the customer supposed to learn more before buying?"
According to a study published by an author from the Georgia Institute of Technology, "Our findings support the notion that when faced with an overload of information in the form of numerous reviews from numerous reviewers, community members process information [interactively], using source characteristics as a convenient and efficient [hands-on method on] which to base their product purchase decisions."
We also found that length is another important factor, according to an author at the Fox School of Business, "review depth has a positive effect on the helpfulness of the review."
We feel it is important to note that many GNC diet pills do have reviews; some long and others short. It is hit or miss most of the time.
Scroll below for one of the best products we've seen over the last year.
Too Many Options to Choose From – "A Problem"
Another problem with GNC diet pills is that there are far too many options to choose from. We found more than 100 choices in thermogenics alone, some with solid ingredients and others with formulas that may cause side effects.
It's also an issue if dieters take GNC diet pill ingredients into consideration. There are 24 in the first four products all from the GNC. When we reviewed other ones we found 20 in some individual supplements. That can be a bit overpowering for many customers.
The Science – "Are GNC Diet Pills Clinically-Proven?"
GNC diet pills are not backed by science in all cases. There are no links to clinical research on the official website. You would have to visit the product page from the company to find such information. You could also look up each ingredient to find support. At DietSpotlight, we believe it is important to give dieters detailed information that a supplement is scientifically proven. If that's not available, that's when we throw the red flag.
The Bottom Line – Do GNC Diet Pills Work?
So, are we searching the online store for our next purchase? Our look into GNC diet pills was an interesting time. We like that the business has a strong BBB rating and it has been around for decades, but we have reservations recommending a supplement company that doesn't offer clinical support for the products. We're also concerned that the selection could be a bit overpowering for some dieters.
If you're looking to shed those extra pounds, we suggest going with a supplement from a company that offers clinical evidence that the formula is proven to help with weight-loss. One that's simple to understand.
Among the best products we've seen in 2016 is one called Leptigen. The company lists four ingredients in a proprietary blend that's shown in published clinical research to help spark metabolism and ignite fat loss. With this supplement you don't have to worry about negative side effects. Dieters are happy with the good results they're seeing, according to reviews.
Also, we are encouraged by the fact that the makers of Leptigen are so confident in the formula that they're offering a Special Trial Offer.