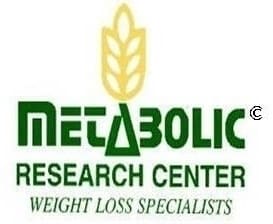 Metabolic Research Centers is not your grandmother's diet program. We took a look at the side effects, science behind their methods and customer service quality. We chose to read hundreds of user comments and reviews from actual members. Then, we condensed, refined and summarized to give you the bottom line.
What You Need to Know
To start, the Metabolic Research Center has a variety of weight-loss programs that customers can choose from. There are ones specifically targeted towards kids and adults. These are designed to help the dieter lose 2-5 pounds per week. They offer a sense of community, providing a support system that can be helpful to those trying to lose weight.
The Metabolic Research Center has been around since the 1980s, which is a good sign. They have thousands of successful users and realistic before and after photos from dieters that have lost large amounts of weight. We also like the built in support group, but read on…
Price – "Yee-Ouch?"
The first issue we had that was immediately apparent was the high cost of this program. The initial price starts with the enrollment fee of $99. After that, you pay for the weight you lose. Most users ended up spending $150-200 per month, but that's not all! In addition to that, members also pay for "strongly encouraged" supplements, which could cost another $50. "If you stick to the center, you'll probably have some success," said our Research Editor. "But many dieters won't be able to afford it."
"Most people seem to lose some weight, but I can't afford this program," said one dieter that was unable to join.
"This program may work, but at those prices, I'll never know," said another would-be member.
Scroll below for one of the best products we've seen over the last year.
Inconvenience – "Another Concern"
Because of the nature of this weight-loss program, it can be inconvenient to find a center near you. Attending a program or meeting on a weekly basis for a weigh in and "pep talk" can also be inconvenient. "I found a research center 15 minutes away, but the 2 hours it took every week for the meetings was just too much," said one former member.
"There was no meeting place within 2 hours of my house," said another.
Some dieters had to rearrange their schedule to make it work, "I moved my work schedule around, had my mom pick the kids up from school one day each week, and made it work, but this diet can be too inconvenient at times."
Our research shows that anytime there is something difficult about a weight-loss program (painful/difficult exercise routine, cost, inconvenience, side effects) there is a lesser chance of long-term success. If the Metabolic Research Center system really is as inconvenient and expensive as these users claim, losing and keeping it off could be problematic.
If you do try the Metabolic Research Center, we recommend you find a support group to keep in contact with once you're out of the program. "Having an accountability partner after you finish your program is essential to maintain weight loss, otherwise you'll gain your weight back," said one former member.
The Science – "Clinical Backing?"
There is plenty of information available backing the Metabolic Research Center. Studies have proven that a support group can help boost weight-loss, reduce average caloric intake and increase exercise. But, there's no evidence that this program is more effective than others costing a fraction of this one. At DietSpotlight, clinical backing is critical to a positive end result. Metabolic Research Center doesn't prove they are better than the competition and that's troublesome.
The Bottom Line – Do Metabolic Research Centers Work?
So, we're ready to give you the 411 on this system. There's a lot to like about the Metabolic Research Centers, like the longevity as a company and the support they offer, but we are hesitant to recommend this as a weight-loss option. Many users gain all that they lose back again, which is an unhealthy cycle to get into. The programs are expensive and inconvenient and losing too fast can be unhealthy.
If you'd like to drop those pounds in a healthy fashion, we suggest you find a supplement that is affordable and has ingredients with published scientific research that proves it's an effective way to lose weight and keep it off. We also suggest you find something convenient that doesn't interfere with your daily life.
Among the best products we've seen in 2016 is one called Leptigen. This diet supplement has a proprietary blend of four ingredients, all of which have been proven in clinical trials to help accelerate fat loss and boost metabolism. We also haven't been able to find any mention of negative side effects in reviews online, but quite a few dieters report seeing great results.
The makers of Leptigen are currently offering a Special Trial Offer, which shows how confident they are in their product.