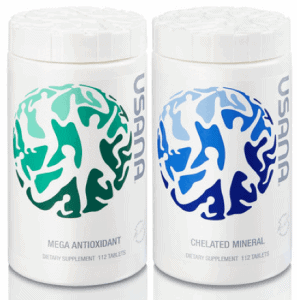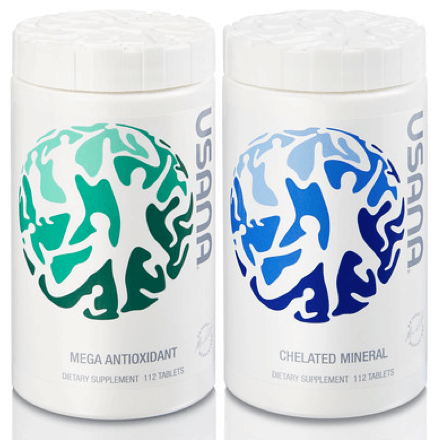 I'm here to cut through the noise and get you the bottom line on Usana Essentials Multivitamin. We'll turn our attention toward the ingredients, side effects, scientific research and customer service quality. Under our radar will be hundreds of consumer comments and reviews. Then, we'll refine and summarize to give you the info you need.
EDITOR'S TIP:
Combine Usana Essentials Multivitamin with a proven fat burner such as
Leptigen
for better results.
What You Need to Know
Firstly, Usana Essentials Multivitamin is a dietary supplement containing minerals, inositol, choline bitartrate, n-acetyl l-cysteine, alpha lipoic acid, coenzyme Q10, turmeric extract, lutein, lycopene, chromium and b-vitamins, among others. The company recommends you take six capsules per day, which supposedly supports overall health and wellness. The pills are in a blister pack, making it easy to take along anywhere.
The supplement, introduced as a dietary aide around 1992 by Usana Health Sciences, appears to contain natural ingredients, a good start. You can visit the customer service area and purchase the product on the official website or shop through outside retailers. We like that we found some favorable comments and that the company has been in business for two decades, but read on…
Ineffective – "No Weight-Loss?"
The first concern about Usana Essentials Multivitamin ingredients is dieter's are saying they don't work. "This product is sold at a higher price than the competition," said our Research Editor. "The user needs to see some benefit to paying more and, in this case, it doesn't appear they do."
"I did not notice any difference from other less expensive multi vitamin brands. I regret buying it. This product is over rated," said a dieter.
"Didn't feel any difference from taking them…thought I would have more energy," reported a customer.
Scroll below for one of the best products we've seen over the last year.
Side Effects – "Aches and Pains"
According to dieter comments, Usana Essentials Multivitamin side effects were unexpected. "After the mid-end of the month of consuming USANA Essentials, my heart palpitates. So I stop taking it," said a customer.
"I have stomach ache a lot almost every day, bad odor stool…I'm in pain right now," reported a dieter.
"For some reason these vitamins give me heartburn," stated a user.
We've researched and examined countless supplements and in each case we've found that something small, like negative reactions, could hurt chances of long-term success. If Usana Essentials Multivitamin does in fact cause side effects, is it worth it?
The Science – "Legit?"
If you visit the official Usana Essentials Multivitamin website, you will notice a wealth of information about research and development, but the company doesn't provide published clinical studies to support the idea that this formula is different or better than less expensive vitamins. A few of the ingredients, like chromium, can help support weight-loss, but none of the others offer that benefit. At DietSpotlight we look for evidence. If there's none, we turn our backs.
The Bottom Line – Does Usana Essentials Multivitamin Work?
Hold on a second, we're not sure you want to buy this one. We took a closer look at Usana Essentials Multivitamin and here's what we found. We like that the company has been operating for years and that the supplement uses no synthetics, but we see things we don't like about it. There is the lack of published clinical research linking the ingredients to weight-loss. We also have concerns with potential side effects and the fact that dieters claim the formula is not effective.
If you want to lose weight, we recommend going with a supplement that's effective and supported with clinical studies. It also helps if side effects are not part of the equation.
Among the best products we've seen in 2015 is one called Leptigen. The product consists of a four-ingredient proprietary blend that published studies show helps boost metabolism and enhance fat loss. There's no one talking about harmful side effects and customer reviews on the web show people are noticing amazing results.
Also, the makers of Leptigen show confidence in the supplement by offering a Special Trial Offer, which is a positive sign.