Advantra Z Review

- 18 Things You Need to Know
This review is what happened after I obsessed for weeks over Advantra Z. We put the spotlight on side effects, ingredients, and clinical studies. We took in hundreds of dieter comments and reviews. Then, we summarized and condensed the info to give you the facts you need.
Overview
What is Advantra Z?
Advantra Z is an ingredient containing bitter orange (citrus Aurantium).
When used in dietary supplements, Advantra Z helps increases thermogenesis or heat production within the body.
Also, the bitter orange extract contains a class of adrenergic amines which:
Facilitates amino acid uptake into the muscles
Increases fat breakdown
Utilizes more energy
Catalyzes metabolic processes
Suppresses hunger
The result of all this is an athletic physique that has lost its excess weight and, of course, belly fat.
Advantra Z bitter orange extract was introduced in 1996, and it has stood the test of time to become a market-leading weight loss ingredient.
It is safe, has high efficacy, and more than 30 studies back its weight loss effect.
Advantra Z bitter orange extract is also regarded as the only thermogenic ingredient that holds a patent in the European Union, Italy, Spain, Canada, and the United States.
Let's look at what science has to say about some of the ingredients:
Products Similar to Advantra Z
Company Info
How Did Advantra Z Start?
Advantra Z was introduced in 1996 and was declared "the next generation ingredient" for fitness, energy, and diet.
Nutratech, a New Jersey-based company that exclusively owns its standalone product, is responsible for its distribution worldwide. It's also important to note, there are 2 other companies with the same name, one based in New Zealand and the other in the United Kingdom, that are both connected to Advantra Z. Little information is given about the company itself on their website, and they seem to lack a social media presence.
In 1997, just one year after its introduction, Advantra Z bitter orange extract was subjected to the acute oral LD50 toxicity study using rats, which proved its credibility as a safe supplementary ingredient, according to Phytotherapy Research.
Scroll below for one of the best products we've seen over the last year.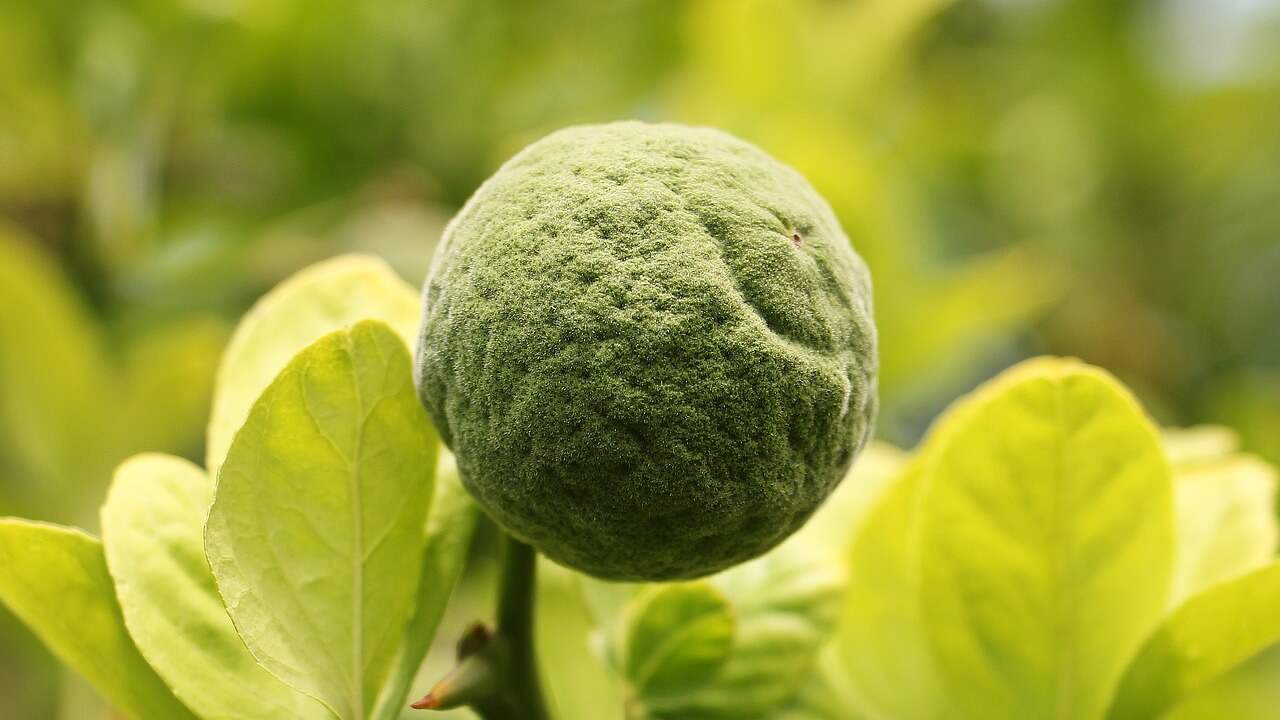 Claims
Advantra Z Claims
There are many claims made by the manufacturers of Advantra Z, including:
Weight loss
Increased energy
Increased lean muscle mass
Intensifies exercise tolerance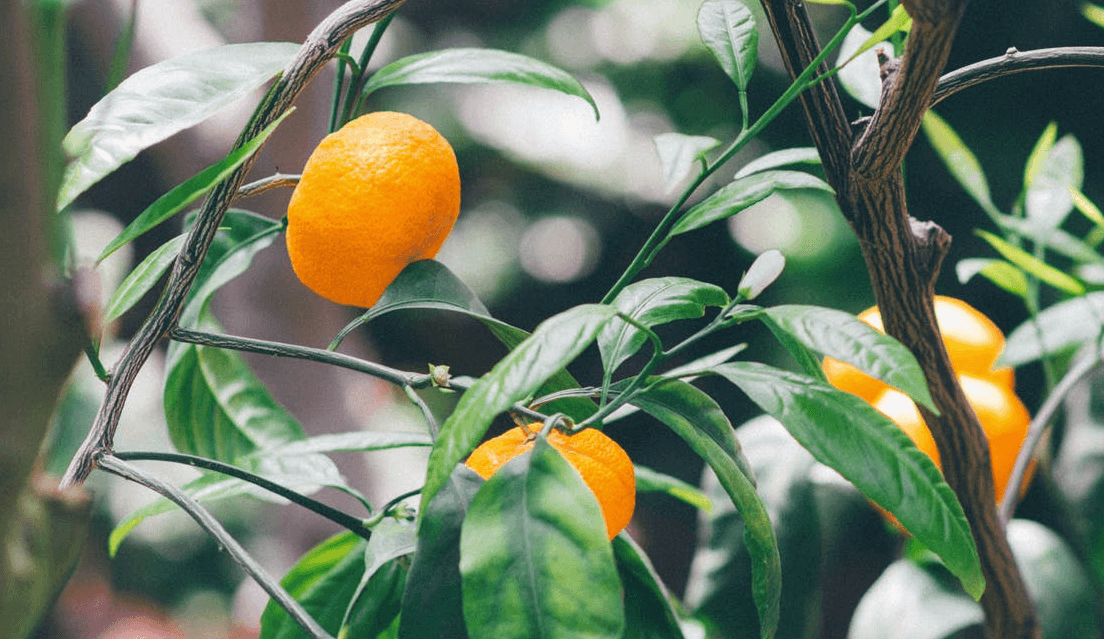 Ingredients
Advantra Z Ingredients
Synephrine is the ingredient that has the most potent effect out of all the chemical compounds included in Advantra Z.
Several chemical compounds form an Advantra Z bitter orange supplement complex, including:
Bitter orange extract
Synephrine
N-methyltyramine
Hordenine
Octopamine
Evodiamine
Tyramine
Sodium
Vitamins A
Vitamin C
Omega 3 and 6 fatty acids
Caffeine
Dandelion extract
Juniper berry extract
Does It Work
Does Advantra Z Work?
We are taught to suspect any diet supplement that hits the market and question whether it does what it says in the product description.
Advantra Z's credibility as a weight loss ingredient was proved by research and scientific studies from its very early days.
One study published in the International Journal of Medical Sciences found that bitter orange led to a modest increase in weight loss after being administered 6-12 weeks.
Advantra Z is widely used and is an extensively popular product in the diet supplement industry.
It has been on the market without any major collapse for the past 21 years. So, we can safely assume that it works and does what it says.
Benefits and Results
Advantra Z Benefits and Results
Advantra Z benefits your weight loss journey in many ways.
It imparts its belly reducing and bodybuilding effects mainly through synephrine, which is a naturally occurring stimulant just like caffeine.
It provides a healthy boost in energy, enhances metabolism, increases calorie expenditure, and diminishes the appetite.
Advantra Z also benefits health by enhancing the body's lipid breakdown and increases thermogenesis (heat production), which promotes fat loss.
When it is used alongside a professionally crafted weight training schedule with a high protein intake, there is a significant improvement in lean muscle mass.
The ability of Advantra Z to facilitate the action of beta-3 adrenergic receptors makes it one of the most effective supplement ingredients currently on the market.
Weight Loss
Advantra Z and Weight Loss
Advantra Z bitter orange extract exerts its weight loss effects mainly through thermogenesis, as seen in one study published in Phytotherapy Research. 
That is to say, generating heat within the body.
When the metabolic rate goes up, and heat is produced in excess, there is increased production of ATP (Adenosine Tri-Phosphate) within the body.
For this increased ATP production, your body utilizes the glucose stores first, and then the lipid or fat stores.
This facilitates the breakdown of fat in the body's fat stores, including your belly, buttocks, and thighs, which results in a more athletic physique with less weight.
But, as mentioned above, to get the best results out of Advantra Z, you must use it alongside a professional weight training schedule and supplement it with high protein intake.
So, like many other things in life, Advantra Z needs your commitment and dedication to get the best out of it.
Directions
How to Use Advantra Z
Advantra Z comes in capsules, tablets, granular, mesh, and powder forms.
The recommended Advantra Z dosage for a day is about 100 to 120 mg, given in 2-3 servings a day.
However, the Advantra Z dosage depends on the user and the availability of ingredients like stimulants and caffeine in the formula.
If the user is an average-built person, the lower value of the recommended range should be given.
Even though Advantra Z has minimal side effects, it can cause undesirable health effects when taken more than the recommended dosage.
Side Effects
Potential Advantra Z Side Effects
Bitter orange and its side effects have been a debatable topic among scientists for quite some time.
According to the National Center for Complementary and Integrative Medicine, the safety of bitter orange is questionable and should be avoided by those who are pregnant, nursing, those under 18.
As it is not always consumed alone, Advantra Z may, on rare occasions, cause interactions with the other chemicals it is mixed with or medications you are using alongside it.
If you are on regular medication for a health condition and since there may be side effects to taking the pill, you should consult a doctor before using Advantra Z bitter orange extract or other Advantra products.
Product Warnings
Advantra Z Product Warnings
Advantra Z bitter orange extract is taken from the immature bitter orange fruit, which is considered a GRAS (Generally Regarded as Safe) food ingredient.
So Advantra Z is free of adverse effects and potential interactions.
Since 1969, not a single Adverse Event Report (AER) has been caused by bitter orange.
Advantra Z has no serious product warnings associated with it being a very safe and widely popular product.
However, there is one allergen warning on the product label, which says: "Manufactured on equipment which processes products containing milk, egg, soybeans, wheat, shellfish, fish oil, tree nuts, and peanut flavor."
People with allergies should exercise caution when using.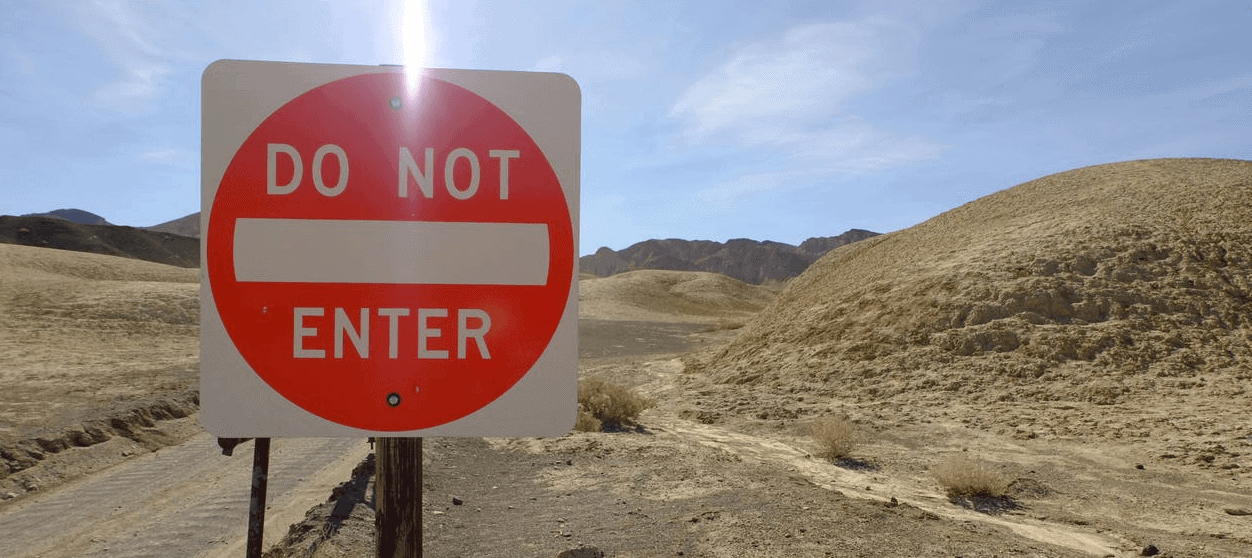 Lawsuits
Any Advantra Z Lawsuits?
We, Canadian and European patents secure it, and it has not been subjected to lawsuits in the past two decades.
Naturatech, the company that owns the product, has been successful in this regard.
How it Works
How Advantra Z Works
Advantra Z bitter orange extract works by increasing thermogenesis within the body, which is one of the most effective and proven methods for weight management.
This heat increases the BMR (Basal Metabolic Rate) of the body, which helps burn fat and calories.
Advantra Z vs Bitter Orange
Advantra Z vs. Bitter Orange
Bitter orange (known as Zhi-Shi in China) is a plant with a multitude of uses.
Its flower, leaf, peel, fruit, and juice are all used for various medicinal purposes.
Synephrine is the primary active chemical compound in bitter orange and is very similar to the Ephedrine found in many energy and weight loss supplements.
According to the National Institutes of Health Office of Dietary Supplements, ephedrine was banned in 2004 by the FDA over concerns of serious side effects.
However, there is some disagreement between researchers regarding the effectiveness of generic bitter orange as a weight-reducing agent, as there is insufficient evidence to prove the same.
But, there is researched evidence to prove that a combination of bitter orange and caffeine and other chemicals, like that of the Advantra Z composition, has a potent effect on weight loss.
Although one serving of Advantra Z bitter orange extract is a third of a penny more expensive than the generic form, it can be ignored, considering it has many competitive advantages.
More than 30 research studies back it; it is of premium quality, reliable in supply, has excellent flowability in powder form, p-synephrine is standardized, and patented on two continents.
Also, it has minimal or no side effects, as demonstrated by solid scientific research.
Safety
Advantra Z Safety Questionable?
Despite all the positive reviews and research to back the product's credibility, there are a few negative remarks and research questioning the safety of Advantra Z and its side effects.
This phenomenon is common to any branded product sold by any company, owing to the competition and the money involved.
According to research from Phytotherapy Research, bitter orange is safe for consumption in dietary supplements.
However, Advantra Z is still not considered 100% safe to consume in any situation with the possibility of affecting your health.
There is also concern over Synephrine, which is the primary active chemical compound in Advantra Z.
Even though Synephrine in Advantra Z bitter orange extract has no reports of adverse effects, other supplement products like Lipodrene are connected to side effects.
It is also true that most of the research validating the safety of Advantra Z is funded by the company that produces and sells the drug, Nutratech.
Most of the authors of the mentioned studies have served as consultants for the company as well.
This does not necessarily mean the research is biased, as it is subject to peer review and evaluation.
Where to Buy
How to Order Advantra Z
Advantra Z is available in four different potencies, classified according to the standardized percentage of the natural p-synephrine present.
These potencies are:
6 percent
10 percent
30 percent
50 percent
It can be ordered in whatever form you prefer:
Powder
Granular and fine mesh (for beverages and drinks)
Capsules
Tablets
Nutratech is the exclusive worldwide distributor and owner of the trademark Advantra Z.
Alternatives
Advantra Z Alternatives
There are several alternatives to Advantra Z.
One of the more popular Advantra Z bitter orange extracts is an all-natural weight loss supplement.
It has green tea, coicis extract, and mulberry leaves in addition to bitter orange.
Just as Advantra Z reviews suggest, MiracleBurn also has potent weight loss capabilities considering its thermogenic and fat-burning properties.
It also reduces appetite and increases metabolism, which results in weight loss.
When comparing the side effects, Miracle Burn 360 proves to be the best match for Advantra Z bitter orange extract, as it has no, or very minimal, side effects.
Nuphedrine
Nuphedrine is the other alternative that is quite similar to Advantra Z and contains Advantra Z bitter orange extract.
Hoodia Gordonii
Also, it claims to contain the "extra strength" version of the bitter orange herb and Hoodia, which is a natural South African appetite suppressant.
It does exactly what Advantra Z bitter orange extract does.
It increases lean muscle mass, enhances athletic performance, and suppresses appetite. The result is weight loss.
Another alternative to Advantra Z is Sletrokor, which is considered one of the best weight loss pills of 2017.
Similar to Advantra Z bitter orange extract, it increases metabolism and reduces appetite.
The product's main natural ingredients are Aloe Vera, Garcinia cambogia, Cascara sagrada, and Gymnema Sylvestre.
Garcinia Cambogia
Garcinia Cambogia is also a quality alternative for Advantra Z bitter orange extract.
The main ingredient, Garcinia cambogia, which exerts its effects through the chemical called hydroxycitric acid (HCA), makes it easier for your body to utilize glucose.
It may increase serotonin levels, as well as suppress appetite.
The result of these two combined effects is potent weight loss.
SlimQuick
The final alternative we discuss is SlimQuick, which has similar ingredients and actions as Advantra Z.
It energizes you, increases the metabolic rate of your body, and reduces your appetite.
The main ingredients of the product are green tea extract, Caffeine anhydrous, and Phosphatidylcholine.
However, unlike Advantra Z bitter orange extract, there are some side effects.
Sleeplessness, fatigue, headaches, nausea, and mood swings have been reported in a few individuals.
Advantra Z supplements tend to target more women than men.
Advantra Z Pros and Cons
Pros:
May increase metabolism.
Likely to increase energy.
Affordable.
Cons:
May cause side effects similar to ephedra.
The risk of side effects increases when partnered with other stimulants.
What Users Are Saying
What Users Are Saying
"I have lost 15.5 lbs in just 32days while using this with calorie counting, exercise and drinking the proper amount of water for my body!! I do get a burn in my throat or chest kinda like heartburn sometimes when I take it on an empty stomach but it contains Cayenne peppers and black pepper so that's kinda expected to happen. I make sure that I take when I eat breakfast so this doesn't happen and I take with water. Definitely worth trying."
"If you like your chest, throat and mouth to feel like it's on fire this product is for you. I've take fat burners before and never have I ever gotten sick. I didn't just get sick, I was over the toilet puking for a solid few hours. My chest was on fire so badly I was certain I was going to have a heart attack. I couldn't catch my breath to save my life. I wouldn't recommend anyone take this."
"Love it but overpriced, careful with pill quantities, all containers are different."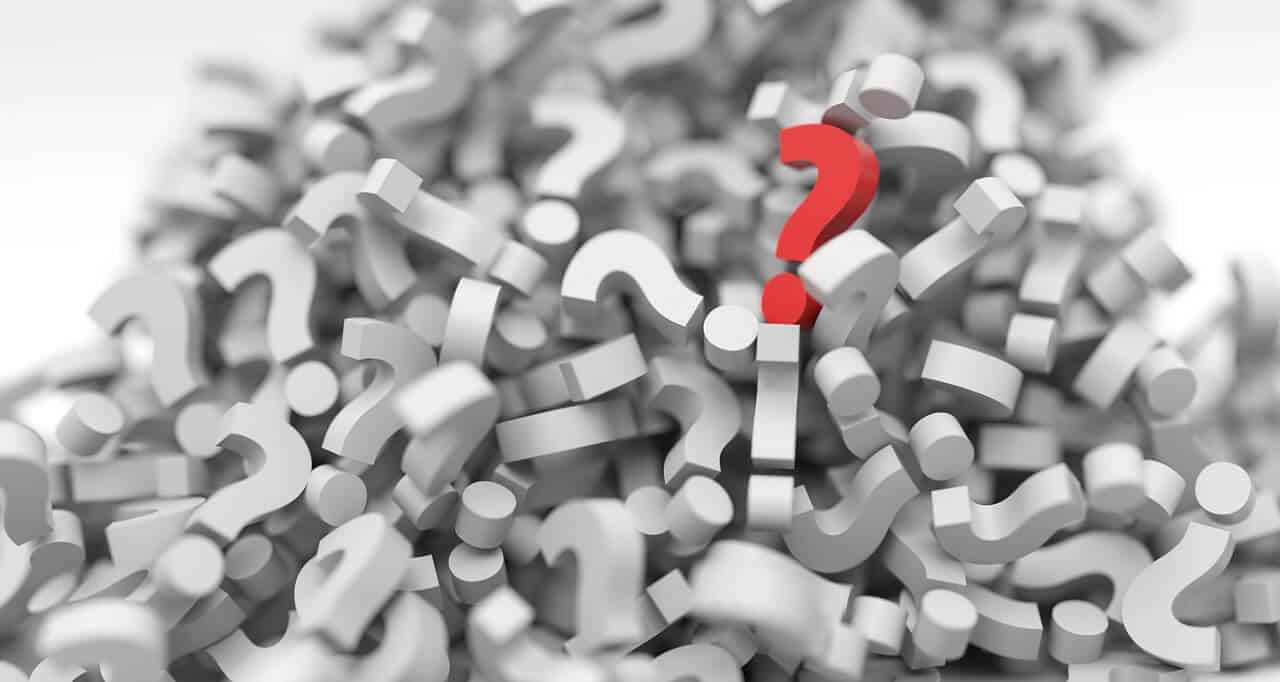 Bottom Line
The Bottom Line on Advantra Z
So, should you run out and buy Advantra Z? Well, we like that some clinical studies are connecting the herb to weight-loss, but we're concerned about this one because the same research shows it causes harmful side effects. We're also a bit skeptical about it because of instances of side effects and negative reviews.
If you'd like to drop more weight, we suggest going with a weight-loss program that can help you make healthier lifestyle choices without restrictive dieting.
Among the best diet programs we've seen this year is one called Noom. This system uses extensive food logging, 1:1 health coaching, personalized meal plans, and other health tracking tools to help you learn about your eating behaviors, create healthier habits, and lose weight.
The makers of Noom are so confident about their weight-loss program that they're offering all readers a free trial offer, which is a positive sign.
Learn More About Noom »