Alani Nu Protein Bars Review

- 12 Things You Need to Know
Alani Nu Protein Bars are packed with whey, soy, fiber and other health-supporting ingredients – all for less than 200 calories. We think weight loss is about more than calories, so our researchers went to work. 
The research team dug through studies on some of the most important ingredients in Alani Nu Protein Bars. Let's see what they found.
Alani Nu Protein Bars can be purchased through their Official Site.
Overview
What are Alani Nu Protein Bars?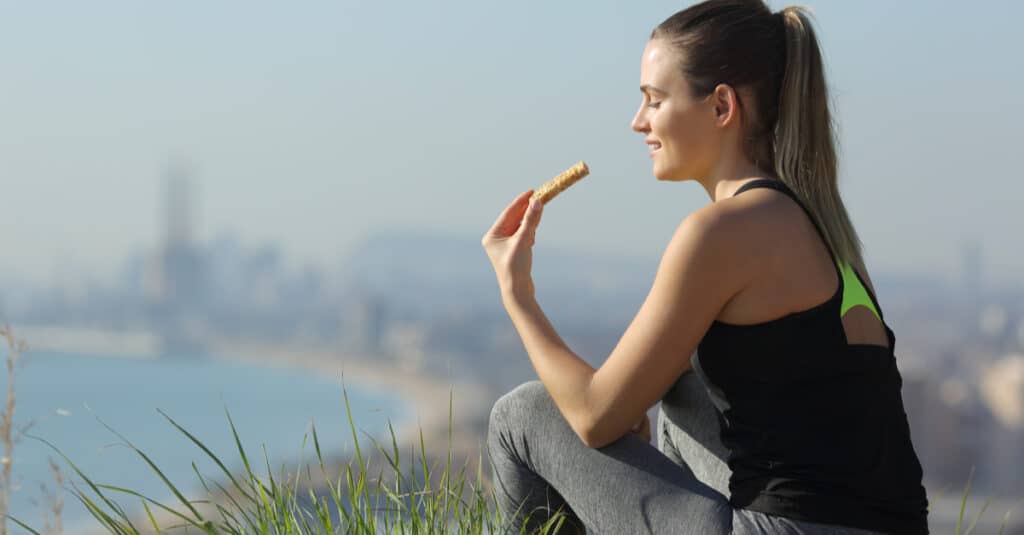 Alani Nu Protein Bars claims to use top-quality ingredients and supplements in their protein bar snacks and no fillers. The product is widely available in top retailers like GNC, The Vitamin Shop, and Amazon. 
Before heading on, let's jump into a little research to see what protein can do for weight loss. 
Frontier's in Nutrition

– Eating a low-glycemic (healthy carb), high protein diet suppresses hunger. 

Frontier's in Endocrinology

– "… higher-protein diets may reduce overweight and obesity, yet whether high-protein diets, beyond their effect on body-weight management, contribute to" prevention certain conditions, "is inconclusive."

The American Journal of Clinical Nutrition

– "A high-protein total diet replacement increases energy expenditure and leads to negative fat balance in healthy, normal-weight adults." "These results suggest that a HP-TDR [high-protein total diet replacement] may promote fat loss compared with a conventional isocaloric diet."
There are a variety of Alani Nu protein bar flavors to choose from, including:
Peanut Butter Cup

Peanut Butter Crisp

Chocolate Cake

Cookies and Cream

Munchies

Confetti Cake

Fruity Cereal

Blueberry Muffin
Company
Who Makes Alani Nu Protein Bars?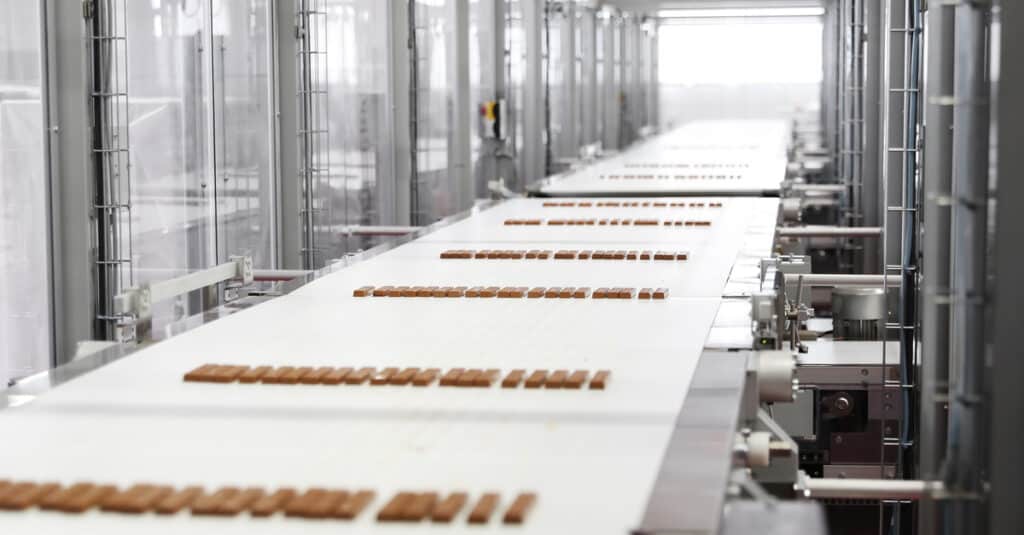 Alani Nu was founded by Katy Hearn, an entrepreneur, and social media influencer in 2018. Since its inception, the company has grown to include many products including shakes, supplements, and snack bars made to meet the health needs of women. Katy and her husband Haydn also own a meal prep company called Bite Meals, Katy Hearn Gym and a "10,000 sq ft training facility."
Alani Nu and the Better Business Bureau (BBB)
Katy Hearn's Alani Nu is not accredited by the BBB. However, in the last three years, they've managed to earn an F rating. The reason for the rating is that out of 12 complaints filed against the business, they've not responded to 11 of them. There have also been 10 customer reviews with an average rating of 2.5 out of 5 stars. 
Alani Nu Customer Service
The company prides itself on its customer service. They will allow customers to try products for 30 days. If the buyer isn't happy, Alani Nu will take the product back and issue a store credit so customers can get the value back on their purchase.
There are exceptions:
They do not compensate those items purchased with cryptocurrency.

They do not accept returns from retailers.

All discounted or promotional items are final sales.
Because these products are consumable goods, they do not reuse or resell any items returned.
Other Products From the Makers of Alani Nu Bars
Alani Nu offers a wide range of products made for women that are designed for women in all stages of their life including fat burners, prenatal supplements, multivitamins, and workout-out specific supplements.
Here is a list of some of the Alani Nu products:
ESSENTIALS

Balance Capsules

Immunity Gummies

Prenatal

Super Greens

Collagen

Multi-Vitamin

Fish Oil

Nootropic

Balance Powder Rainbow Candy

WORKOUT & RECOVERY

Pre-Workout

Whey Protein Powder

Pump – Stim-Free

Vegan Protein Powder

BCAA Hawaiian Shaved Ice

BAA

ENERGY DRINKS & SNACKS

FIT SNACKS
Scroll below for one of the best products we've seen over the last year.
Claims
Alani Nu Protein Bar Claims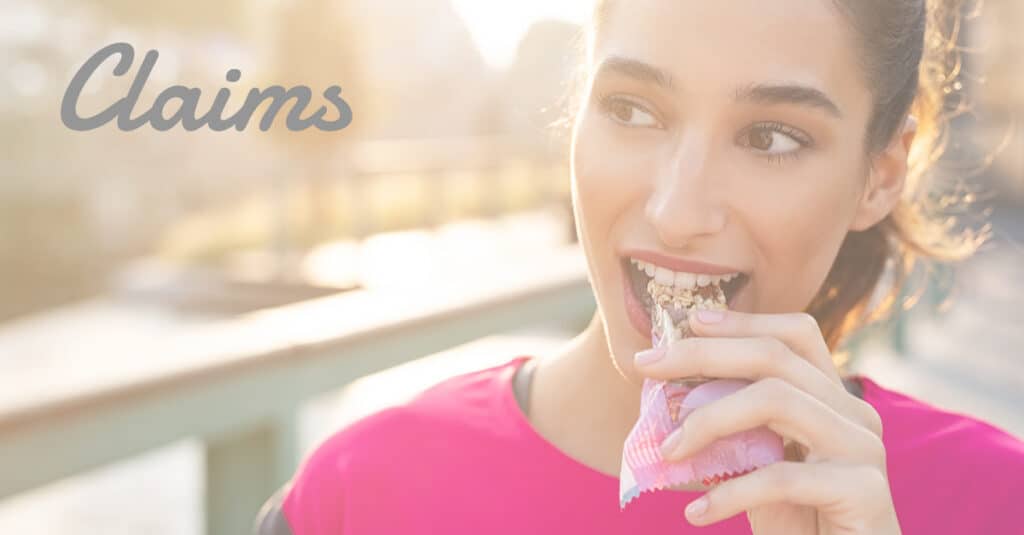 Alani Nu makes claims about their product and the health benefits that it provides to women of all ages. 
Some of the claims the company makes are:
For the fitness market:
These are formulated for fitness fans and will protect your muscles.

Pre-Workout supplements give a zap of energy before you hit the gym because of the caffeine and beta-alanine in the product.

Protein Powder supports muscle growth and contains no fillers.
Wellness and essential products:
The signature supplement Balance is said to help balance women's hormones, clear complexions and more. Ingredients include:

Myo-inositol

L-Glutathione

DIM

AKA

Chromium

Folate
Holistic health and wellness:
They claim that Alani Nu offers supplements that help you find your inner strength with no fillers.
Ingredients
Alani Nu Protein Bar Ingredients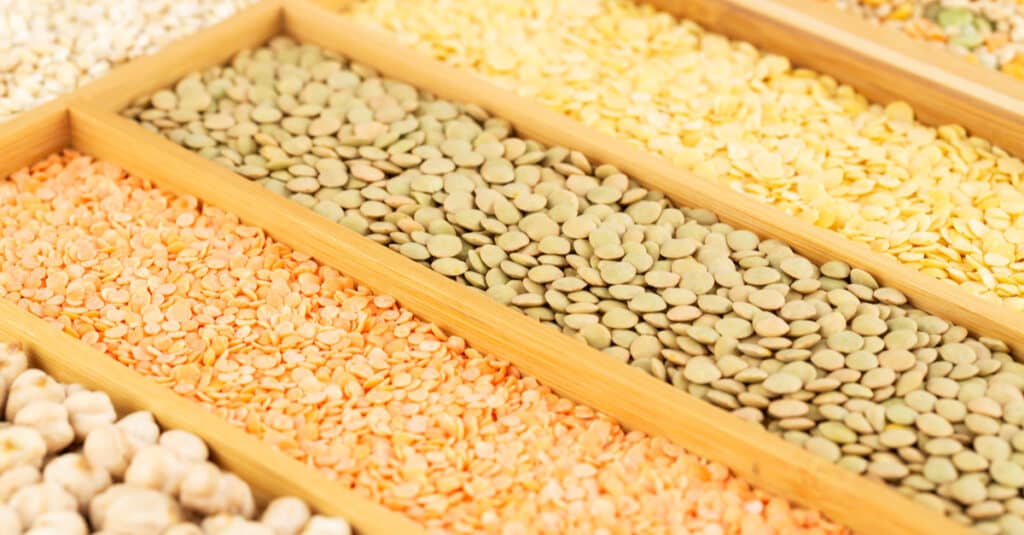 The ingredients in the Alani Nu Protein Bar certainly don't look like your average candy bar.
Protein Blend (Whey Protein Isolate, Whey Protein Concentrate)

Soy Protein Isolate

Palm Kernel Oil

Chicory Root Fiber

Sugar

Maltitol

Corn Fiber

Peanut Butter Flavored Pieces

Glucose Syrup

Cocoa

Glycerin

Peanuts and Peanut Flour

Rice Flour

Peanut Butter

Water

Tapioca Starch

Natural Flavor

Salt

Sucralose

Sunflower Lecithin

Calcium Carbonate

Potassium Sorbate 

Almond
Do They Work?
Do Alani Nu Protein Bars Work?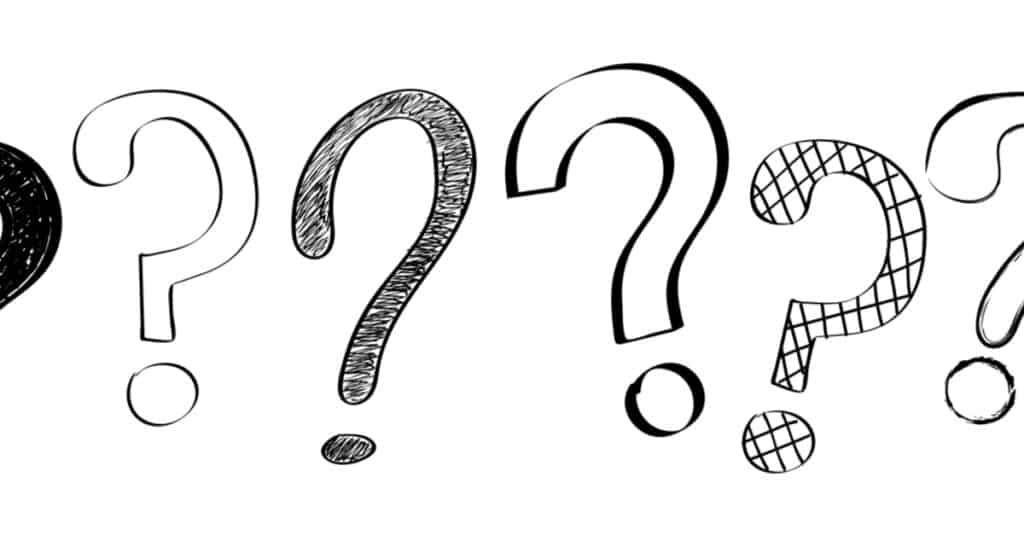 There are many ingredients used in Alani Nu Protein Bars, here are some of the top ingredients and information about those products.
Whey Protein (Isolate & Concentrate)
A review of research into the impact of whey protein on body composition revealed: "there was a significant reduction in body weight, lean mass, and fat mass favoring the whey protein group." Blood pressure and cholesterol also improved in the whey protein group, according to the Journal of the American College of Nutrition. The study was completed on overweight and obese individuals.
This research shows whey protein can:
Reduce bodyweight

Reduce fat mass

Support cholesterol

Support blood pressure
There are also studies that don't go as expected. Based on research published in Obesity (Silver Spring), "Whey protein supplementation during diet-induced weight loss does not have clinically important therapeutic effects on muscle mass or strength." 
After participants lost 10% of total body weight, the study revealed there was:
No therapeutic effect on muscle mass

No therapeutic effect on strength
Soy Protein Isolate
In the journal Nutrients, a study was published comparing the effect of different protein sources and amounts on appetite and energy expenditure (how many calories you burn). What they found was when a soy-based protein is used, no matter the amount, there are "minimal effects on appetite control [and] energy expenditure."
So here you have research that shares:
Minimal impact on appetite

Minimal impact on energy expenditure
So, we immediately thought maybe the soy protein was added for another reason like overall health benefits. According to the journal Food and Function, "Soy protein has been shown to reduce cholesterol levels, and its isoflavones may improve bone health." They also found that three months of soy consumption reduces body fat percentage, improves body composition and bone metabolism." There was no impact on cholesterol levels in this study.
With soy, the research shows it may help with:
Bone health

Body composition

Body fat 
Chicory Root Fiber
Chicory root fiber is a source of inulin – a prebiotic dietary fiber. In 2019, Critical Reviews in Food Science and Nutrition shared the benefits research has shown inulin offers for the human body. The research said, "it is known to impart certain nutritional and therapeutic benefits that extend apart to improve health and reduce the risk of many lifestyle-related [condition]."
That means the inulin in chicory root fiber can help:
Improve health

Reduce risk of some lifestyle-related conditions
Taking all this research into consideration, based solely on the protein aspect of the Alani Nu bars, we can see how Katy Hearn can make her claims.
Nutrition Facts
Alani Nu Protein Bars Nutrition Facts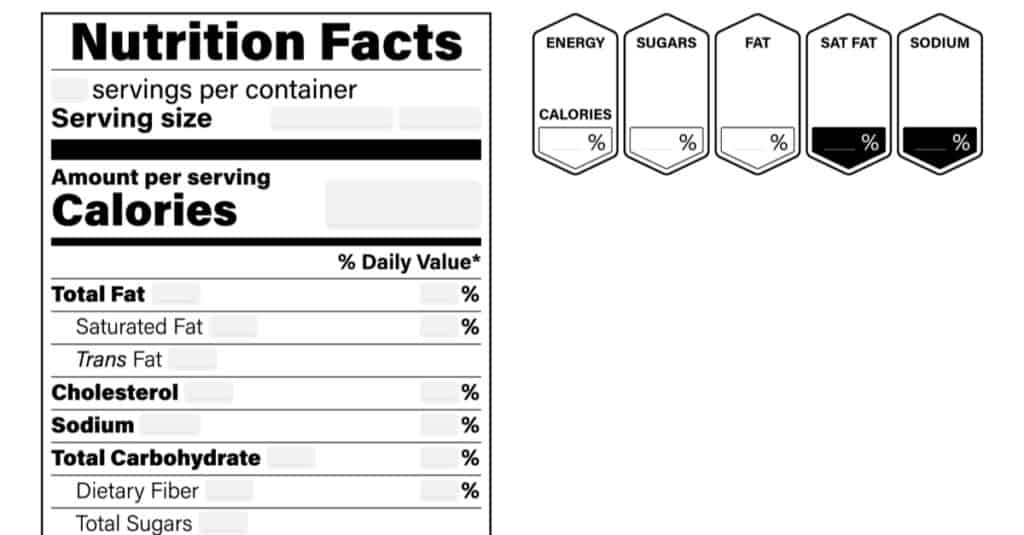 Here are some of Alani Nu protein bar nutrition facts.
170 calories

16 grams of protein 

5 grams sugars

17 grams carbs

5 grams of fiber

5 grams of sugar

16 grams of protein
Weight Loss
Alani Nu Protein Bars and Weight Loss
To find out more about the impact of protein intake on weight loss, we headed back to the research. Some of the latest studies have shown there's a very good chance protein supports weight loss and fat loss, among other benefits.
Scientific Reports published research that found "whey protein promotes weight loss." The researchers then broke the whey protein down into fractions lactoferrin and lactoalbumin. These "parts" of whey protein were found to:
Decrease weight gain

Decrease fat gain
The unfortunate part is that the study was completed on rats. So, we'd need human research to see if the same results were found. 
Another study published in the European Journal of Clinical Nutrition, this time on humans, found that "whey protein consumption after resistance exercise reduces subsequent energy intake, and this might be partially mediated by a reduced eating rate. Whilst this reduced energy intake is unlikely to impair hypertrophy, it may be of value in supporting an energy deficit for weight loss."
Side Effects
Alani Nu Protein Bar Side Effects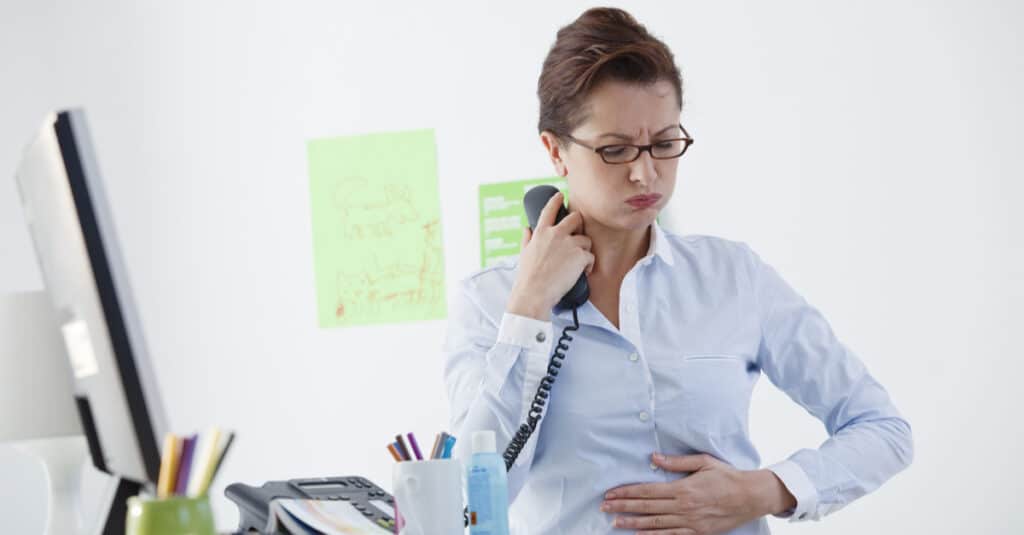 We have not seen any issues through our research that shows there are negative side effects to ingesting Alani Nu Protein Bars. However, if you're adopting a high-protein diet you may notice a few uncomfortable side effects as your body gets used to the increased protein. These may include:
Upset stomach

Stomach pains

Gas

Bloating

Loose Stools

Constipation
Cost
Cost and Where to Buy
Alani Nu Protein Bars are also available through Amazon, where shoppers can get 12 bars for $29.00. You can also purchase the bars at GNC, The Vitamin Shoppe, Kroger, HEB, Publix, Target, and other outlets.
Pros and Cons
Pros and Cons
Pros
Research shows several ingredients support weight loss and fat loss

Lower calorie bars fit well into weight-loss programs
Cons
The price is a bit higher than we expected

The protein may not sit well with some people

Not everyone in reviews likes the taste
What Users Are Saying
What Users Are Saying
"These are some of the most mediocre protein bars I've ever had in my life. As with everything Alani churns out, I really and truly don't understand the hype or why people go so nuts over their products. Dry, chalky, flavorless, and I'm pretty sure I've cut the roof of my mouth with a bite of these."
"I have tried several different protein bars and this one is by far the best! It tastes like dessert! It is a little hard and chewy but still the best tasting."
"Our house loves the Alani Nu brand. These bars were just a huge disappointment. The only reason we think it's diet worthy is because they are so hard to chew, you burn more calories with the act of eating it than it has in it. We won't purchase again. Not worth worrying about breaking a tooth."
Bottom Line
Bottom Line on Alani Nu Protein Bars Results
Alani Nu protein bar ingredients are generally considered safe, but may not have a big effect on weight loss. They are shown to be low-sugar, gluten-free and low-carb. They can stave off hunger and can provide some energy, which may lead some to become more active and thereby enhance their physical activity that could possibly lead to weight loss.
We agree that protein, whether animal, milk, or plant-based, is part of a successful weight loss diet. If you're ready to change your life and not just how you eat, we suggest the program Noom. Years of research and a deep understanding and education in psychology are at the heart of the program. Users gain access to a personal coach, dedicated support group, daily lessons, quizzes to reinforce what's learned and much more.
We want our readers to have access to the best programs for weight loss, so here's a free trial offer.
Learn More About Noom »