Athlean-X Review

- 9 Things You Need to Know
Athlean-X will make you look, feel and train like an athlete – or so the company claims. When our research team reads something like that they immediately go into overdrive – searching the website, reading more claims, researching ingredients and more.
After all is said and done, what's the real deal with Athlean-X? Are the before and after pictures legit?
Athlean-X can be purchased through their Official Site.
Overview
What is Athlean-X?
Athlean-X is a fitness website that promotes an athletic lifestyle via exercise and supplementation. They claim, to look like an athlete, you have to train like one, which makes sense. We're just not sure if working out like an athlete is the same as working out as an athlete. Plus, it doesn't help that one of the first thing visitors find is the claim that this is the best workout program for men – a lot to live up to.
Jeff Cavaliere is listed as the "Coach" of Athlean-X. Cavaliere was the "head physical therapist and assistant strength coach for the New York Mets …" Today, based on the bio, he is one of the most trusted authorities in training like an athlete.
The website offers a clean experience with each section clearly labeled. You have exercise, supplements and gear, among other items for sale.
There are 13 fitness programs:
Complete Athlete Training
Maximum Muscle Building
Maximum Fat Loss
Hypertrophy Training
Women's Training Program
Bodyweight Training
Plateau-Busting Program
Advanced Athlete Training
Complete Athlete Training II
Physical Readiness Training
Total Body Training (focus on arms)
Customizable Mass Building
Ab Training System
The supplements available from Athlean-X are:
X-Cite Pre Workout
X-LR8 Post Workout
Reconstruxion Muscle Recovery
RX4 Women
Doctor C's Omega Fish Oil
Mechan-X Joint Recovery
AAlpha BCAAs
Athlean-X also has an app called 6 Pack Promise. The program includes a variety of exercises, tracking, recipes, and more.
Products Similar to Athlean-X
Who is Behind Athlean-X?
The "Coach" Jeff Cavaliere is the creator and owner of Athlean-X. Another company, Sports Performance Factory, is also owned by Cavaliere. That company is the one listed at the bottom of the Athlean-X website for customer service. The idea Cavaliere was trying to promote was a means of working to get six pack abs and build athletic muscle.
The address for customer service is a PO box in Connecticut, so there's no physical location. Athlean-X looks like a totally virtual company.
Scroll below for one of the best products we've seen over the last year.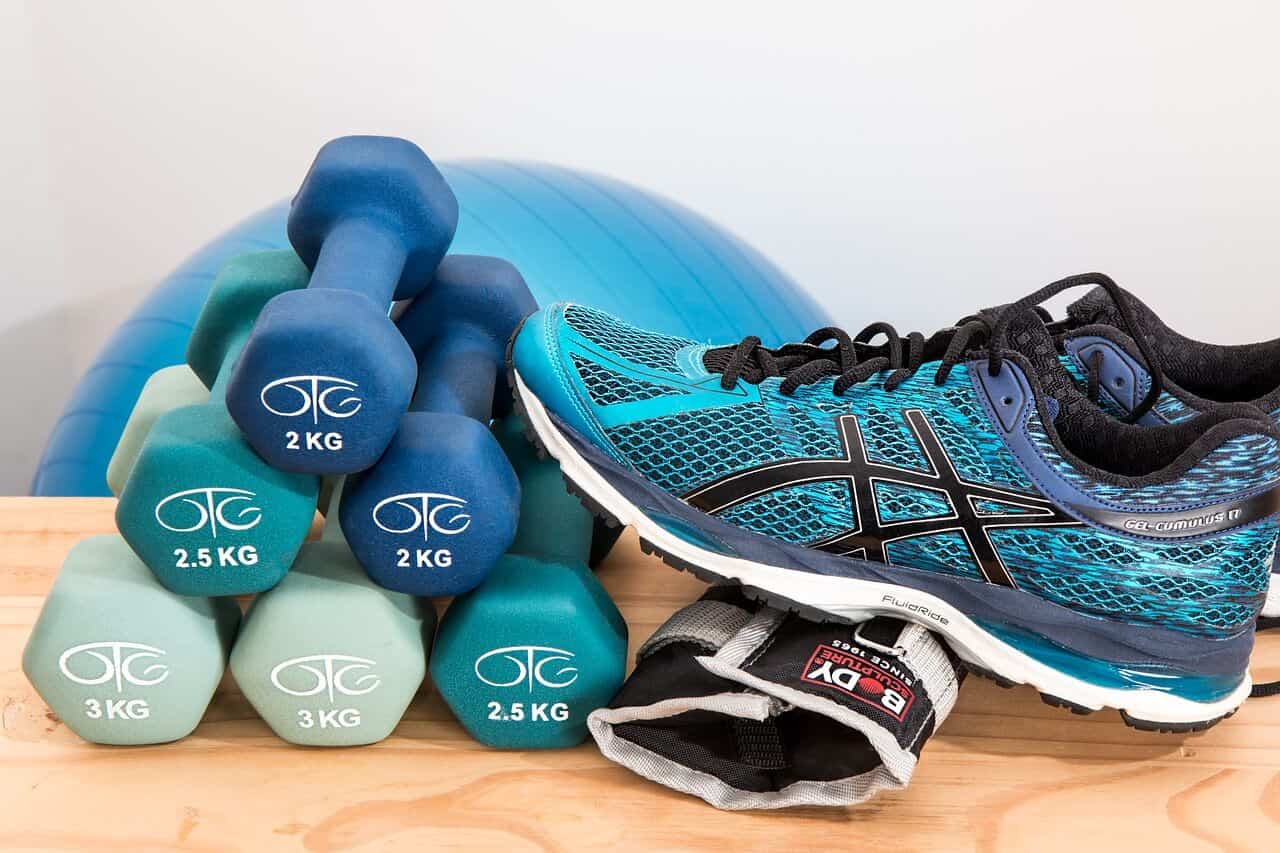 Athlean-X and the Better Business Bureau (BBB)
Athlean-X doesn't have a BBB profile, but Sports Performance Factory does have a page. The company is rated with a C- and the Bureau does not accredit them. In contrary to the C- rating, the company has fewer than ten complaints and five out of five stars (based on two ratings). The same PO box is listed on the BBB profile, so that backs up the idea of no physical address.
Claims
Athlean-X Claims
The most prominent claim made by Athlean-X is that training like an athlete will leave you looking like an athlete. The exact claim is "Each program is designed to get you looking, moving and feeling like an athlete." Other claims include:
Increased muscle growth
Weight loss
Ingredients
Athlean-X Supplements – Ingredients
X-Cite Pre Workout
Beta-Alanine
Beta-alanine is in the same family as carnosine. Based on research in the journal Amino Acids, supplementing 179g of beta-alanine may improve exercise performance in men, by 2.85%. This pre-workout doesn't supply that much beta-alanine.
L-Citrulline Malate
The journal Nutrients published a study in late 2017 that showed citrulline malate "does not improve muscle recovery after resistance exercise in untrained young adult men." Without that benefit, why is citrulline added?
Creatine HCL
The Journal of the International Society of Sports Nutrition shared a 2012 study showing creatine does improve exercise outcomes in men, but users are warned that long-term use of creatine has not been studied and, therefore, may not be considered safe.
Interestingly, tyrosine can help men workout longer in higher temperatures, based on research published in the European Journal of Applied Physiology.
Betaine Anhydrous
When taken for six weeks, betaine supplementation can improve "body composition, arm size, bench press work capacity, … and tended to improve power but not strength," in men; according to the JISSN.
According to Molecular Vision, taurine is a very essential amino acid. Apparently, it plays an important role in the neurological system, blood sugar levels, and more.
Caffeine Anhydrous
In a training sense, caffeine may help users perform stronger and longer. This effect has been recorded in short exertion performance (60 seconds or less) and long exertion performance (2 hours or longer).
As you can see, the effects of the ingredients in this Athlean-X supplement fall on both sides of the fence – it works vs. it doesn't work. We can assume the remaining supplements follow the same 50/50 split.
The ingredients in other Athlean-X supplements include:
X-LR8 Post Workout
Kre-Alkalyn
Betaine Anhydrous
Reconstruxion Muscle Recovery
L-Carnitine L-Tartrate
L-Leucine
L-Glutamine
Betaine Anhydrous
L-Theanine
RX4 Women
Vitamin D
Calcium
Medium Chain Triglycerides
Doctor C's Omega Fish Oil
Mechan-X Joint Recovery
Glucosamine HCL
Chondroitin Sulfate
Cissus Quadrangularis
Hyaluronic Acid
Boswellia Serrata
AAlpha BCAAs
L-Leucine
L-Valine
Taurine
Benefits & Results With Athlean-X
The benefits and results of Athlean-X are fantastic, based on self-reporting. However, we were unable to find many reviews or even mentions of this program from people who've tried it. Now, this could be because of the clientele that Cavaliere works with or maybe his clients aren't the type of talk about their workouts online. Either way, there's not much to go on in terms of benefits and results.
How Much Do Athlean-X Products Cost and Where to Buy?
The only website that came up in our search for retailers selling Athlean-X supplements was the official website. (The following prices are subject to change.)
X-Cite: $34.99
X-LR8: $59.99
Reconstruxion: $54.99
RX4 Women: $41.99
Doctor C's Omega 3's: $49.99
Mechan-X: $49.99
AAlpha BCAAs: $49.99
There are some Athlean-X YouTube videos that can give you a look at what you're buying before you buy. Look for Athlean-X chest and Athlean-X shoulders – these are some of the most popular in the series.
Pros and Cons
Pros and Cons of Athlean-X
Other than the claims on the official website, there's really nothing to go on for Athlean-X. We found some podcast websites, but still nothing substantial in terms of facts about the company.
Pros:
Prices are within a normal range.
You can buy directly from the company.
Cons:
The ingredients are nothing special.
The women's supplement offers no more support than a multivitamin.
Bottom Line
What Users Are Saying
"I am 41, I'm 285lbs. I have always been involved in sports , football, basketball, all sports really. I have 5 kids and a wife. I have been injured for about 5 years. Small tear in right meniscus. I have also been dealing with lower back spasm's for along time to the point I couldn't get off the floor for days. I recently watched a video about lower back pain relief. I have tried a lot of things chiropractic care., massage and so on. The wall to hip extension changes my life. I have never been able to get that feeling of relief. I was amazed to the point that I wanted to thank Jeff for his post. I feel more centered. I am looking forward know to being able to do squats with power again well soon anyways."
"Bought and loved the Inferno Shred program, it is fabulous and the digital content top notch. When completing the Inferno Shred, moved on to Athlean X as the website suggested, and its awful. The exercises are not nearly as good and the video content is amateur. Athlean wont refund or exchange. I don't know what the other programs are like but the policy is pretty lame. Of course they cannot tell if you are trying them all out and just asking for a refund but at what point is there any trust? This program is genuinely poor."
"My experience here is somewhat mixed. I did AX-1 a couple of times, but kept failing the final exam. Sure, you could say that's on me, but I'll be honest and say I didn't gain a lot of muscle or strength on this program. I was eating right, attending without fail and throwing in a couple of TNTs every week, but I just sort of plateaued. I think the issue for me is that this program focuses a lot on isolation exercises and 'conditioning'. Ultimately, the whole 'train like an athlete thing' is just not for me. I would rather be big, ripped, and lift heavy and often, focusing on size and strength."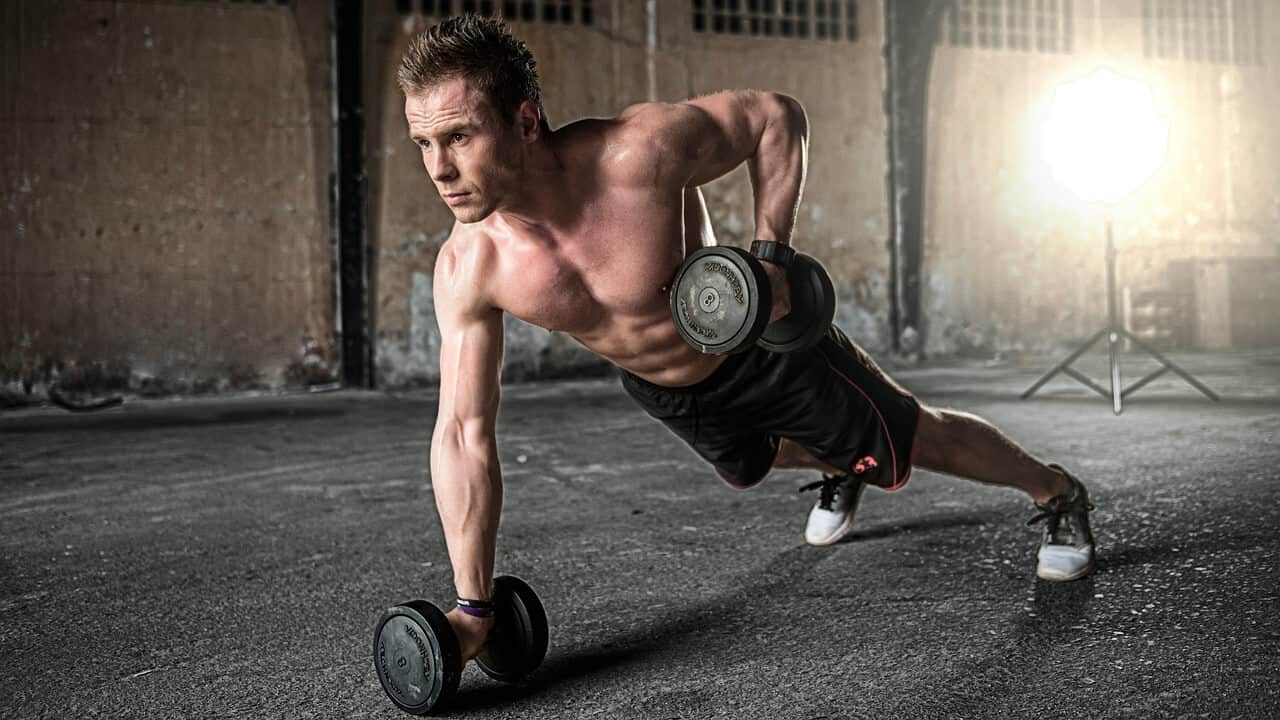 The Bottom Line on Athlean-X
Athlean-X presents itself as a powerhouse of fitness and supplements, but the only thing potential customers have to go on are the claims on the website. There are no reviews to speak of and the only outside information we could find was on sites like Reddit and Quora with people asking questions.
We love the idea of making healthy lifestyle changes, so we think a support system for such is an excellent investment.
Among the best weight-loss apps we've found is one called Noom. It's simply amazing how the doctors behind Noom took the user's experience to heart – promoting human interaction and a personalized weight-loss plan.
We're also thrilled to offer Dietspotlight readers access to a free trial of Noom for a limited time.
Learn More About Noom »