Beast Super Test Review

- 15 Things You Need to Know
Why are people talking about Beast Super Test capsules? We took the time to create one of our comprehensive reviews, scrutinizing the ingredients, side effects, scientific research and level of customer service. We additionally read countless user comments from all over the internet.
Lastly, we summed up all of the facts and feedback we discovered in order to give you the information you need.
Beast Super Test can be purchased through their Official Site.
Beast Super Test Readers:
Noom
is offering our readers a
free trial
, for a limited time.
Click here
for this special offer!
Overview
What is Super Test?
Super Test is a testosterone enhancer distributed by Beast Sports Nutrition. It comes in 45-serving packages cost $49.99.
It is said that it promotes:
Testosterone levels
Libido support
Kidney and liver function
Muscle Gains
Healthy sex drive
Muscle stamina
This product claims to have many benefits, but what you actually do depends on your list of ingredients.
There are three key factors that a testosterone booster needs to address in order to be considered effective. They include:
One: Needs to be able to help the body produce more testosterone naturally. There are a number of different ingredients that can achieve that.
Two: The second is to keep the additional free testosterone in the body from becoming other hormones, such as estrogen or DHT.
Three: The third is to allow your body to settle down at night so that it can heal after a hard workout.
Beast Super Test Competitors
About the Company: Beast Sports Nutrition
Founded in 1995, Beast Sports Nutrition has become a respected supplement company. In 2012 and 2013 they won the Breakout Brand of the Year award on a popular bodybuilding website.
Beast Sports Nutrition offers a variety of products, from pre-workout supplements to testosterone boosters. The company also sells a different version of Super Test called Super Test Maximum.
Scroll below for one of the best products we've seen over the last year.
Precautions
Testosterone Booster Precautions
Testosterone is the key sex hormone in men. It plays an important role in muscle development and bone strength, as well as in the production of red blood cells or sexual desire.
Women produce testosterone too, but in a way smaller amount. The right testosterone supplements for men in the market can help to increase the production of this hormone in the body and decrease the levels of estrogen.
Based on the theory that testosterone boosters can actually increase testosterone, users have to consider the effects of too much testosterone, such as increased irritability, loss of fertility, and more. It's best to seek the advice of a medical professional before starting a product like Beast Super Test.
Is It Safe to Take Beast Super Test?
According to Aging Male, in general, natural testosterone pills are safe. However, many testosterone supplements have not been subjected to human testing. The American Journal of Therapeutics suggests to always be aware of the possible side effects after consumption of testosterone boosters.
Ingredients
Super Test Ingredients and How They Work
Beast Super Test contains five registered mixes. These mixtures are combinations of several ingredients that are shown as a single quantity.
This is bad because you never know the exact amount of each of the ingredients in the mix – and if you are allergic to any of the ingredients, you will be at risk for unwanted side effects.
However, there are some positives like the product's inclusion of good ingredients such as fenugreek seed and nettle root powder.
The label shows the complexes as:
Pro-Testosterone Support Factors
Male Support Complex
Nitric Oxide Factor
Anti-Estrogen Factors
Liver & Kidney Factors
Anti-DHT Factors
Mix 1: Anabolic Testosterone Support Complex H2
The first proprietary blend of Super Test – which means no one knows the exact amount of each ingredient it contains. You are only shown the total amount of the mixture (1000mg).
Puncture Sheath (Tribulus Terrestris)
According to BMC Chemistry, the Tribulus or "Puncture Pod" is a plant used in traditional Indian medicine (Ayurveda). It is thought to increase libido, strength and offer testosterone support.
Ashwagandha
Beast Sports Nutrition added ashwagandha to Super Test as it has proven to increase strength in a couple studies.
Still, there is a problem. You need at least 300-500mg to be effective, which means that half of this mixture would have to be ashwagandha – the optimal dose is 2,000mg, so it is impossible to have an optimal amount of this ingredient.
It is unlikely that half of this mixture is ashwagandha, which means that the amount that is present in this mixture is insufficient to improve your strength. Beast Sports Nutrition should have known the amount and put ashwagandha between 500-2,000mg for efficiency.
Rhodiola Extract
Also known as rhodiola rosea, it is a great ingredient for any product – it improves mental capacity (memory, concentration, reaction time), and makes you stronger in the gym. The optimum amount of rhodiola rosea is 288mg-680mg – which means that half of this mixture should be this ingredient, to be effective in delivering these benefits.
It is unlikely that half of this mixture is made of rhodiola rosea because there are so many ingredients – so we can assume that it is an inactive ingredient of Beast Super Test.
Fenugreek
This is the best ingredient of Super Test to increase testosterone or offer testosterone support. Numerous studies have shown that, at optimum levels,  it increases testosterone levels, as well as libido and in addition, suppresses appetite – all characteristics of a great supplement.
This is how it works: the main component of Fenugreek, called 4-Hydroxyisoleucine, regulates glucose metabolism, which is useful as it is known that a peak in sugar levels can result in a 25% drop in testosterone. Still, the main problem is that the Fenugreek is part of a proprietary mix, so you do not know the exact amount present. It is likely that the amount of Fenugreek in Super Test is negligible.
We recommend a testosterone booster that shows the exact amount of Fenugreek it contains.
Mix 2: Nitric Oxide Support Complex
The second mix registered in Super Test so you will not know the exact amount of each of its ingredients.
L-Arginine
In theory supplementing with L-Arginine should be great, as it is important to increase your levels of nitric oxide – which promotes intense pumping during your workouts.
A problem is that muscle pumps are not a key feature of testosterone boosters. There are already excellent pre-workout supplements that produce this, so it is not necessary for Beast Sports Nutrition to attempt to do so with Super Test.
Other Ingredients
All the other ingredients are other forms of L-Arginine, which means that they are all ineffective in raising your levels of nitric oxide and giving you muscle pumps (Arginine Malate is a mixture between L-Arginine and Malic Acid).
Estrogen Control Factors
This mixture is clearly designed to reduce estrogen levels – although this is not necessary since there is no way that there are such large amounts of natural testosterone for the body to convert them into estrogen, according to Scientific Reports
Beast Sports Nutrition tries to trick you into saying that Super Test is just as powerful as taking steroids. Let's look at the ingredients of this mixture.
Japanese Knotweed
It is strange that this herb is included in a mixture designed to regulate estrogen levels as Japanese knotweed has not been shown to have an effect on estrogen levels in past studies, according to Biomedicines.
It is effective in reducing inflammation by being the source of resveratrol, a molecule also found in wine, which is falsely believed to increase longevity.
This is, in short, an ineffective ingredient in Super Test.
Diindolylmethane (DIM)
This is a molecule that is frequently found in broccoli that helps to prevent the conversion of testosterone to estrogen when taken in small amounts.
It can have the opposite effect if taken in large quantities, increasing the synthesis of estrogens (conversion of testosterone to estrogen).
DIM is part of a registered mix, so Super Test could have up to 200mg.
Mix Three: Liver and Kidney Detoxification Complex
Another Super Test mixture, this complex contains ingredients like milk, thistle and cranberry extract that are often taken by those in a steroid cycle, as these are toxic to your liver and kidneys.
Do not be fooled – you do not need to supplement with Cardo de Leche or cranberry extract when you are using a natural testosterone booster. Although quality testosterone boosters can help you improve your testosterone levels, they simply cannot compete with steroids.
There is a reason why steroids can be very harmful and are illegal.
DHT Control Factors
This mixture is part of the trap to make you believe that Super Test is as strong as steroids – which negatively affect cholesterol levels, so those who use them usually take supplements to combat this.
Nettle Root Extract
An effective ingredient to increase testosterone levels, as well as to reduce the symptoms of inflammation.
Most of the ingredients in Super Test are ineffective to increase testosterone levels. On the other hand, Beast Sports Nutrition has tried to trick you into believing that it is as strong as steroids, with the addition of milk thistle.
How It Works
How Super Test Works
Testosterone is the key to male vitality, this is the main sexual and anabolic hormone in humans, improving sexual desire and function, and improving muscle hypertrophy. Super Test is your solution to give maximum support to testosterone!
Super Test is designed for serious athletes to increase muscle mass, improve strength training, boost male libido and improve overall performance.
Containing four different forms of arginine, this testosterone booster formula maximizes nitric oxide and increases testosterone to improve muscle growth and endurance. It also combines the power of powerful inhibitors to reduce the levels of estrogen and DHT.
Super Test has high quality ingredients that are absorbed quickly, preventing swelling and intestinal discomfort. This also contains complex including astragin and cinnulin to give maximum consumption directly to the cells of the muscles.
To keep the kidneys and liver functioning at optimal levels, Super test includes detoxification support of the liver and kidneys, called Milk Thistle Extract (seed) and Bilberry Extract (fruit). As the liver and kidneys became overloaded and stressed due to the demanding diet and supplement requirements of athletes and weight trainers, this supplement is sure to work to remove and detoxify your system of harmful toxins.
If you want to achieve maximum performance and optimal physical condition, Super Test will help you meet your fitness goals.
Side Effects
Super Test Side Effects
The main problem with this product is that it contains DIM in an unknown amount. Consuming large quantities of DIM can cause your body to convert testosterone to estrogen – which would result in annoying side effects.
In 2014, Beast Sports Nutrition was given a violation notice for some of their products, including Super Test, containing lead without informing their customers.
Pros & cons
Beast Super Test Pros and Cons
Pros:
It contains fenugreek, a proven ingredient to increase testosterone levels
Cons:
Registered mixtures
They try to make you believe that Super Test is as powerful as steroids
Composed mostly of non-effective ingredients to increase testosterone levels
It does not have a sufficient price
Price
How Is The Super Test Passed?
Although Super Test will certainly provide more than enough nutrients to help your body increase its testosterone production, there seems to be too much. Your body only needs a certain level of nutrients to perform at its peak.
Just because a vitamin supplement contains 1000% of your recommended daily dose of vitamin C does not mean that your body will use it all.
Do not be fooled by the high number of ingredients. Instead, pay attention to the other factors, such as whether you are addressing the conversion issue or helping you sleep at night. This product is not as impressive in any of these areas as it may seem at first glance.
Cycling
Most testosterone boosters will require you to circulate and shut off. Cycling is the process of taking the supplement for a period of time and then going without it for a certain amount of time. For Super Test, the cycling period is 8 weeks on and 4 weeks of rest.
Price
Super Test offers a 45-day supply in each bottle, which runs for about a month and a half.
It costs around $50, making it one of the most expensive boosters in the market. Some men complain about the price, especially compared to other reinforcements, so they must comply with their claims and help build muscle.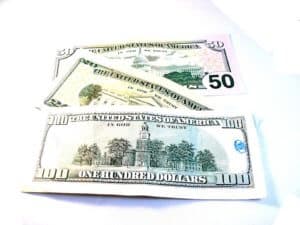 General Information
We have not seen or heard enough good things about Super Test to rate this one more than the average. It seems to help some men and women reach higher testosterone levels, but that is not enough to be able to get a great workout and gain solid muscle.
It has not been proven that the estrogen blockers listed in the ingredients (Japanese knotweed extract, diindolylmethane, and calcium D-glucarate) are so effective in keeping your free testosterone converted to estrogen or even bound. In general, Super Test seems to be a lot of hype for limited benefit.
The only point in favor of Super Test is that it contains fenugreek, which has been shown to increase testosterone levels but even this is ruined by being part of a patented mixture, which means that the amount present may not be enough to be effective.
One thing that bothers us is that Beast Sports Nutrition tries to trick you into believing that Super Test is as potent as steroids. You can realize this by the addition of Milk Thistle and Bilberry Extract, ingredients often consumed by those who use steroids to counteract the toxicity of the same in the body, especially in the liver.
After analyzing the components of Super Test, it seems that it may not be effective equally to all to increase testosterone levels.
Super Test Alternatives
If you aren't sold on the efficiency of this product, you should consider other top-rated testosterone boosters that contain similar key ingredients, such as vitamin D3, aspartic acid, and panax asian red ginseng.
These ingredients will be effective in increasing testosterone levels.
What Users Are Saying
"So far so good. Can't tell a great difference but seems to up my energy some. Seems to be a male specific vitamin basically."
"This product did nothing except make we want to constantly pee. I would go to the bathroom, urinate, leave the bathroom and I felt like I had to pee again. I would go back to the bathroom and nothing would come out. I would spend hours feeling like I had to urinate. It was very annoying, and uncomfortable. It also did nothing for my libido, it even made it worse. I have tried about 3 different similar products and this one is the worst."
"Weight control – OK so far."
Bottom Line
The Bottom Line – Does Beast Super Test Work?
So, should you pull out your credit card and order Beast Super Test? Well, first off, we like that this testosterone booster contains some vitamins and amino acids. It's also good to see that you can use this product anywhere. However, we have some doubts about this formula because some users have complained of no real results. Moreover, we're concerned about the adverse effects some people experience.
If you really want to elevate testosterone production, boosting libido and improving muscle strength and size involve diet, exercise, and the right support system.
Among the best products we've seen this year is one called Noom. It provides personalized meal plans with human coaching and food and exercise tracking to keep you on track with your new lifestyle.
The makers of Noom are so confident in their product they're offering every customer a free trial.
Learn More About Noom »