Liquid IV Review

- 14 Things You Need to Know
Water makes up 55% of our body weight, and human beings can barely survive for long without water. It is for this reason that you need to watch out for dehydration. But, how often do you manage the 10 glasses of water recommended daily? Many people can't drink enough to such levels. Some rely on supplements to keep them hydrated.
The manufacturers of Liquid IV brands claim that their powered drinks use Cellular Science Technology to hydrate your body more efficiently than relying on water. They also have other drinks which promise to improve your sleep and enhance your energy levels.
How accurate are these claims? Are the allegations that these drinks can help you through your weight loss journey just marketing strategies? Make sure to read to the bottom line to see what our researchers found out about Liquid IV.
Liquid IV can be purchased through their Official Site.
Overview
What is Liquid IV?
Liquid I.V. is a groundbreaking electrolyte drink mix designed to boost hydration by channeling water and vital nutrients swiftly into the bloodstream. It asserts superiority in hydration compared to just drinking water.
Liquid I.V., a renowned drink brand, enhances hydration by employing its proprietary Cellular Transport Technology. This innovative mechanism accelerates the rate at which water is absorbed into the bloodstream.
The brand offers a trio of distinctive products. The flagship, Liquid I.V. Hydration Multiplier, is a non-GMO electrolyte concoction that aims to amplify hydration levels. In tandem, the brand's other offerings target enhancing energy and promoting quality sleep.
Harnessing the prowess of Cellular Transport Technology (CTT)®, Liquid I.V. Hydration Multiplier has been crafted as a non-GMO electrolyte drink mix. Its purpose is to infuse the body with water and essential nutrients more rapidly and effectively than if one were to consume water alone.
Oral Rehydration Solutions (ORS) are crafted mixtures consisting of a precise blend of electrolytes, glucose, and water, recognized for their superior hydration capabilities compared to mere water.
The Liquid I.V. Hydration Multiplier stands out as an exceptional non-GMO electrolyte drink mix. It strategically employs a calculated blend of glucose, sodium, and potassium, ensuring swift and efficient delivery of water and essential nutrients to the body, surpassing the efficacy of just water.
Is there any research supporting claims by Liquid IV? Here is what research says:
FP Essentials: The study outlines the importance of electrolytes in the human body, especially when it comes to treating the body of certain health issues.
Journal of Strength and Conditioning: Electrolyte drinks may be beneficial to some individuals.
Food Research International: This study shows that matcha tea is rich in antioxidants, which can improve your cognitive ability and enhance memory. It also allows you to focus and concentrate on a task for long hours.
Liquid IV Competitors
Who Makes Liquid IV?
Liquid IV manufactures these non-GMO electrolyte drinks. The company was established with the aim of providing beverages meant to fight dehydration. Its products rely on Cellular Transport Technology to transport nutrients and water to the bloodstream.
Apart from being a leading beverage producer, they also run a giveback program that began in 2015. The program has received positive reviews and attracted partnerships from organizations like Direct Relief.
Liquid IV Customer Service
For questions and inquiries, you can contact Liquid IV by phone at 855-386-4021 or by email at info@liquid-iv.com. Their Hours of Operation: Monday – Friday 9 am-5 pm PST. Their address is 777 S Aviation Blvd Ste 105 El Segundo, CA 90245-4849.
Liquid IV and the Better Business Bureau (BBB)
We did find a page for Liquid IV on the BBB website. Here's what it told us.
Liquid IV is not accredited by the BBB.
No customer reviews have been left.
Two closed complaints in the previous three years.
BBB rating is F.
Scroll below for one of the best products we've seen over the last year.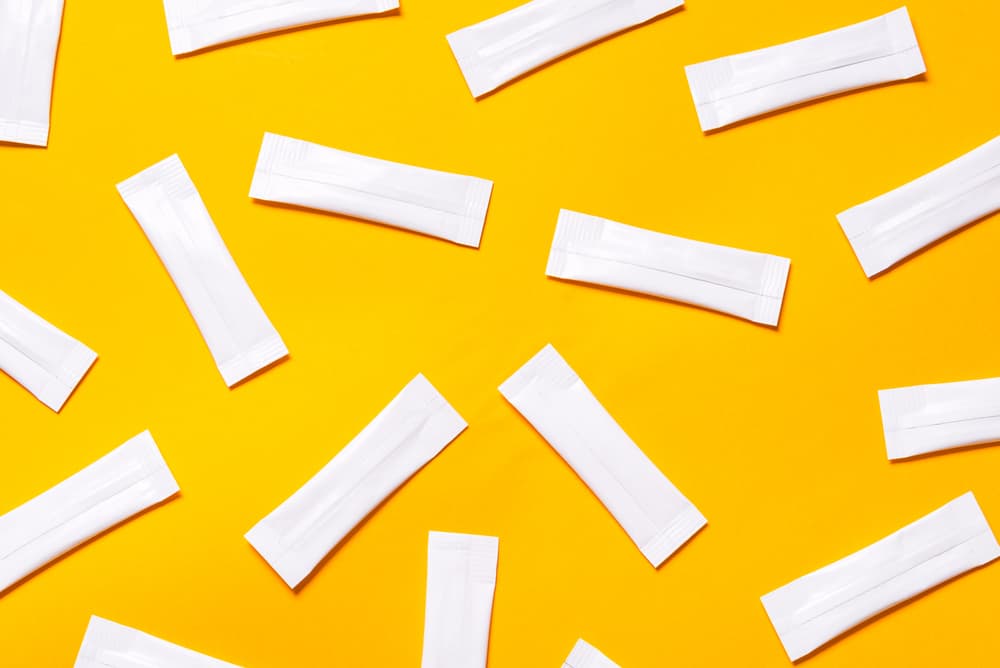 Liquid IV Products
Liquid IV makes multiple products, including:
Hydration Multiplier + Immune Support: This is the company's main product. It promises a triple hydration effect that you can't get from drinking water. The drink is available in Natural Tangerine flavor.
Hydration Multiplier: The drink is available in the following flavors, Guava, Strawberry, Passion Fruit, Watermelon, Lemon Lime, Acai Berry, Golden Cherry, Concord Grape, and Piña Colada.
Energy Multiplier: Blended from matcha tea, ginger, and guayusa, this drink purports to boost your energy, and improve your focus. It is available in lemon ginger flavor.
Sleep Multiplier: According to the company, this drink is a tranquilizer. It assures consumers of improved sleep. It is available in Blueberry Lavender flavor.
Claims
Liquid IV Claims
Manufacturers of these electrolyte drinks claim that their products can hydrate your body with a greater impact than normal drinks. Additionally, they promise consumers improved sleep, tranquility, better focus, and enhanced energy levels.
Features and Benefits:
High Electrolyte Content: Liquid I.V. boasts a composition that includes three times the amount of electrolytes found in traditional sports drinks like Gatorade. This includes essential electrolytes such as sodium and potassium.
Hydration Multiplier: Liquid I.V.'s Cellular Transport Technology (CTT)®️ allows for 2x faster hydration than water alone. It's especially beneficial for those moments when your body requires an immediate hydration boost.
Vitamin Boost: Apart from electrolytes, Liquid I.V. is infused with five essential vitamins which further its rehydration and nutritional replenishment capabilities.
Multiple Flavors: For 2023, popular flavors include Passion Fruit (Morning Energy Booster), Watermelon (Midday Pick-Me-Up), Lemon Lime (Focus & Clarity), Guava (Post-Workout Recovery), and Blueberry Lavender (Relaxing Evening Hydration).
Ingredients
Liquid IV Ingredients
Each beverage has specific ingredients, which include:
Electrolytes
Glucose
Matcha Tea
Guayusa
Valerian Powder
Melatonin
Does Liquid IV Work?
After looking at some notable reviews on the effectiveness of these electrolyte drinks, we decided to research the ingredients.
Electrolytes
They balance the body's acidity levels and regulate the amount of water in the cells. Liquid IV contains potassium and sodium electrolytes. Consuming enough levels of this ingredient keeps you hydrated.
Glucose
The human brain relies on glucose for energy. According to Trends in Neuroscience, glucose boosts brain functionality. In Liquid IV beverages, both glucose and electrolytes enable more water absorption to the bloodstream.
Matcha Tea
This ingredient has high antioxidant levels, which effectively boosts energy. According to a Food Research International study, matcha tea can improve your focus and brain functionality.
Guayusa
Guayusa has many health benefits. A study published by Nutrients shows that several compounds found in the plant can relieve inflammation, and keep the heart healthy. Additionally, they are antioxidants in this plant that can help you lose weight.
Melatonin
According to Nutritional Journal, melatonin can induce sleep in insomniac people, improve sleep time and reset the sleep cycle. You can get 3g of this substance in Sleep Multiplier.
Weight Loss
Liquid IV and Weight Loss
Electrolyte drinks increase hydration. According to Nutrients, improved hydration can lead to weight loss. More water in the body leaves you satiated. As a result, you won't need to eat snacks and other unplanned foodstuffs that increase your weight.
Another study by Nutrients associates the guayusa ingredient in Sleep Multiplier with weight loss. In the study, body fats of individuals blindly subjected to a beverage that contained guayusa for 12 days reduced.
Side Effects
Liquid IV Side Effects
When taken in the right amounts, Liquid IV products pose few risks. However, some consumers may suffer from side effects such as:
Fatigue
Fever
Diarrhea
Dizziness
Headache
Sore throat
You may be needed to consult your doctor before settling for any of the three electrolyte drinks. Furthermore, anyone with kidney or liver complications should be extra vigilant when using these products.
How to Use Liquid IV
Hydration Multiplier
Mix one powder packet with an average amount of cold water and drink it after a workout or any time you need hydration.
Energy Multiplier
Add one serving to an adequate amount of water and drink anytime you need more energy.
Sleep Multiplier
Mix one packet with enough water and drink 5 min-15 max before your sleep time.
Cost and Where to Buy
You can buy these powered drinks from the company's website. The company offers a discount per purchase for subscribers. Prices may vary with your orders. You can also choose your perfect time for deliveries – monthly or after every two months. Shipping on all orders is free.
Other retailers selling the products include Amazon and Costco.
Hydration Multiplier 16pk – $24.99 (16pks not eligible for subscribe & save)
Sleep Multiplier 10pk – $23.99
Pros and Cons
Pros and Cons
Pros
Can hydrate the body
Reduces headaches
Improves sleep
Are non-GMO electrolyte drinks
Cons
Reddit Reviews
Liquid IV Reddit Reviews
Reddit has over 130,000 active communities, making it an excellent place to get information about products. There are almost 2.8 million subreddits packed with reviews and comments. We researched Liquid IV reviews on Reddit to see how the community felt about the electrolyte drink aimed at replenishing the body.
Our research turned up Liquid IV Reddit reviews on both sides of the argument. It's love/hate on Reddit when it comes to this product. Some concerns brought up in Reddit comments include taste and effectiveness. One discussion even covered whether or not you could use the powdered drink in a latte.
What Users Are Saying
What Users Are Saying
"Seems to be making me sick at my stomach. And causing high blood pressure."
"I meant to review this earlier but I'm not sure I ever did. However, I want everybody to know that it is not only great for regular exercise hydration, but for crisis hydration.

I run a public historical site where in August, one of our older volunteers, who sits at an information desk by herself, lost consciousness because of dehydration from the heat. When I realized it, I ran up, tried to get her conscious again, and called 911…and broke out a bottle of water and the Liquid IV.

I kept her awake and gave her little tiny sips. (Too much water, especially plain water, actually makes you sicker if you are dehydrated.) She began to come around.

When the EMTs got there, they said this was the best product to use. So make sure you carry it, especially if you live in a hot climate."
"Too expensive….. while it's probably better than Gatorade….. it's not as good a value."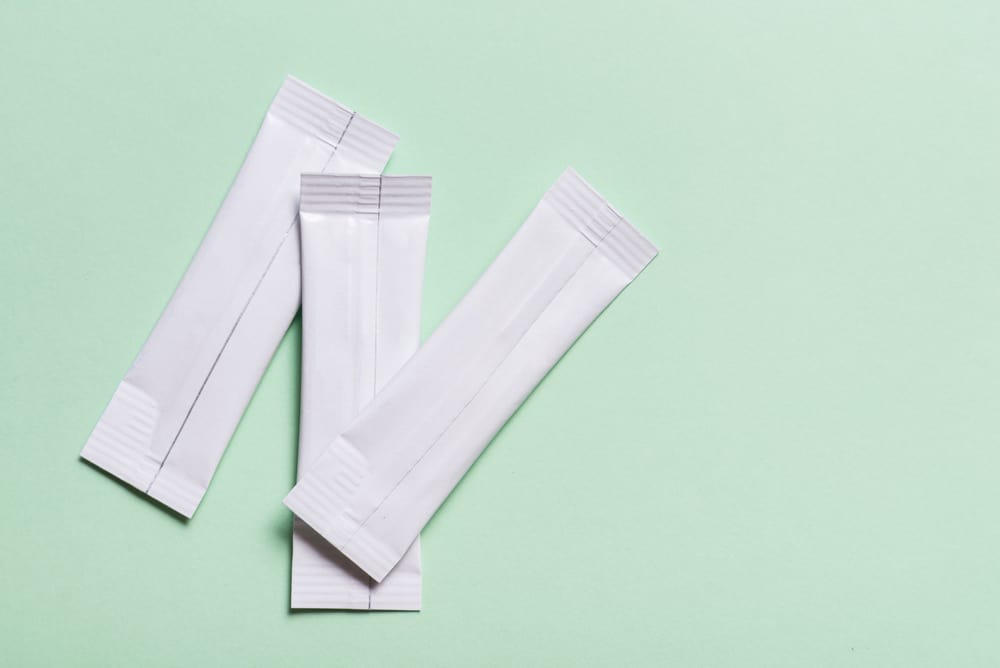 Bottom Line
Bottom Line on Liquid IV Results
Research shows that ingredients in electrolyte drinks can improve hydration, induce sleep and increase energy. Other studies support the use of these beverages to manage weight. However, do not assume that Liquid IV drinks are a total substitute for water.
In terms of improving your health, increasing energy levels, and potentially losing weight, it may be better to put your trust in a clinically-backed program like Noom.
We like Noom because they use trusted tools to help users lose weight for good, including 1:1 coaching, health tracking, daily exercise goals, and personalized meal plans. If you want to check these features out for yourself, make sure to check out the free trial offer available for a limited time.
Learn More About Noom »