Blogilates Review

- 10 Things You Need to Know
Blogilates – an effective workout channel or a passing YouTube fad? That's precisely what our researchers set out to uncover when they dug into the Blogilates program. They spent hours digging through websites, social media pages, and more, all to detail exactly what Blogilates is and why Cassey Ho is so popular.
Blogilates can be purchased through their Official Site.
Overview
What is Blogilates?
Blogilates is the self-professed #1 female fitness channel on YouTube, with more than 500 videos posted. The program combines classic Pilates routines with popular music. It has evolved from the original program, POP Pilates. The blog offers more than just fitness routines. It provides a workout calendar, challenges, printables, and a merchandise shop. Exercise, in general, is beneficial for weight loss:
But what about Blogilates specifically? There's no science we can find, so we decided to look at Pilates.
Muscle, Ligaments, and Tendon Journal — "There is cautious support for the effectiveness of Pilates in improving flexibility, abdominal and lumbo-pelvic stability and muscular activity. Stronger support cannot be given at this point in time primarily due to the limited number of studies and the lack of sound methodology in the published research."
Journal of Exercise Rehabilitation — "Pilates group was more effective for improving functional movement and individual health level to assess the quality of life than yoga group and control group."
Sports Health — "There is a scientific basis for the effectiveness of Pilates exercise, with limited evidence to support it as a rehabilitative intervention."
Blogilates Competitors
About Cassey Ho
Who Created Blogilates?
Cassey Ho created Blogilates. Ho is an internet and social media fitness personality. She attended Whittier College to study science in hopes of developing a career as a doctor. She graduated with her bachelor's degree in Biology in 2009, the same year she started as an online entrepreneur.
Ho currently has more than four million followers and subscribers on YouTube and more than 750 million views. She is a "certified group fitness instructor and Pilates mat and Reformer teacher," according to her official bio.
Is There a Blogilates App?
Blogilates does offer an app called BODY by Blogilates. This app offers a series of at-home workouts claiming to help improve strength and keep users toned.
The app also features a monthly workout calendar, motivational challenges, and a personal progress profile. Depending on your device, these workouts can also be cast onto the television.
Is Blogilates Available Live?
The occasional live stream on Instagram, Facebook, and available content on Youtube, but Blogilates classes are not streamed live.
How to Contact Blogilates Customer Service
We found several means of contacting Blogilates customer service, including mail and social media. There is no phone number provided, and the email address listed on the contact page is for business inquiries, not customer support.
Write:
Cassey Ho
16350 Ventura Blvd Ste D #334
Encino, CA 91436
Email (business inquiries): sam@blogilates.com
Social Media: Facebook, Instagram, Twitter, YouTube
When we visited the Blogilates YouTube page, we found an email address for fan mail.
Fan Mail: blogilates@blogilates.com
If you are looking to contact the customer service department for the Blogilates shop, you can do so by phone or email. Phone lines are open from 8 am to 5 pm Eastern, Monday to Friday.
Call: 323-577-6608
Email: info@popflexactive.com
Other Products From Cassey Ho
In addition to the Blogilates program, the official website sells merchandise, including:
Clothing
Workout Accessories
Jewelry
Scroll below for one of the best products we've seen over the last year.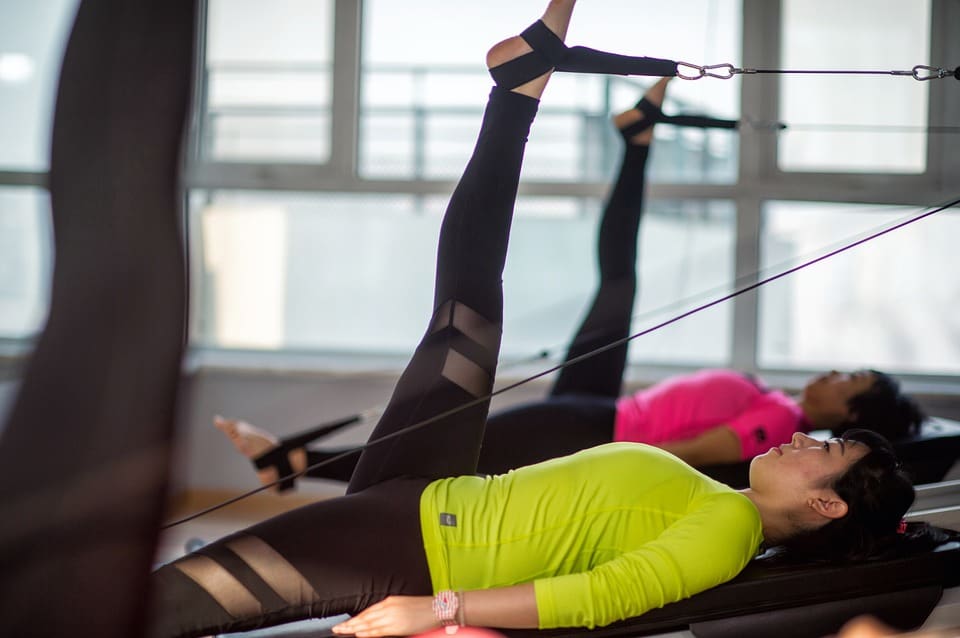 Cost
How Much Does Blogilates Cost?
The Blogilates workouts are available free on YouTube. Workouts typically last between six and 30 minutes.
Refund Policy
Is There a Refund Policy?
PopFlex Active is the official website where Blogilates products are sold. The return policy listed on the store website says:
"We are happy to offer a refund on any full-priced items returned to us in perfect condition, unused, with tags within 30 days of receipt of the order with proof of purchase. Faulty or defective items without use may be returned within 30 days of receipt of the order with proof of purchase." The company will also accept exchange requests if the items are in new condition, never worn, and with tags.
Before returning a purchase to PopFlex Active, you need to request a return authorization from the customer service representative.
Program Details
Does Blogilates Work?
The Blogilates program consists of workouts, challenges, and healthy eating. Our researchers took a deep dive into the website's workout section, and it's divided into skill levels. The three levels are for beginner, intermediate and advanced users. Workouts are also body-part focused. There are programs for abs, arms, back, butt, legs and thighs, obliques, and total bodies. Most of the videos last between 10 and 30 minutes.
When looking at the website's challenges section, users will find most challenges last seven days and target a specific body group. There are a 28-day challenge and two challenges where users will attempt to complete 100 ab and 100 glute exercises, respectively.
The food section offers recipes for appetizers, bread, breakfasts, desserts, drinks, main dishes, side dishes, and snacks. There is also a 28-day reset. According to Ho, this is not a diet but rather a means to detect food intolerances, clean out the body, provide energy, and lean out.
Weight Loss
Blogilates and Weight Loss
If you look at the website as a whole, there is a chance one could lose weight, considering it offers workouts and healthy eating tips. However, there is one section dedicated to a more traditional weight loss plan. Under the food section of the website, there is the 28-day Reset.
Ho explains the 28-day Reset is not a diet, but rather a plan to help people identify food sensitivities and intolerances; while boosting energy and cleaning out the body. The claim is individuals will lose five to 15 pounds in one month.
During the 28-day challenge, individuals will first omit dairy, gluten, added sugar, processed food, and alcohol. Dietary considerations to choose from are the regular meal plan or the vegan meal plan. People will have to commit to exercising six times per week from a workout stance, using one of the three fitness plans – PIIT28, January Blogilates Workout Calendar, or the Blogilates Beginner's Workout Calendar.
According to research published in the journal DSpectrum, "the evidence that exercise contributes significantly to weight loss and weight maintenance is not firmly established." However, the journal goes further to note, "Consistently performing an exercise of a duration greater than the basic recommendations for health…does appear to be more likely to contribute to weight loss and weight maintenance efforts over the long term."
Side Effects
Blogilates Warnings and Side Effects
The only Blogilates warnings and side effects mentioned related to consulting with a healthcare professional or physician before starting any diet or weight loss program. It goes further by adding a warning if users are pregnant, breastfeeding, a child, elderly, have special dietary requirements, or have recently been ill, professional advice should be sought before starting any program.
Pros and Cons
Blogilates Pros and Cons
What's the final take on Blogilates?
Pros
The program is 100% free.
They are designed for beginners, intermediate and advanced users.
Cons
Does not address all dietary needs.
Does not address long-term weight loss.
What Users Are Saying
What Users Are Saying
"I'm totally addicted to Cassey Ho's workouts. I found her on Weight Watchers and wanted to find more of her stuff. I love Pilates and it really feels like something I GET to do not something I have to do. Highly recommended!"
"The 90days challenge Vegan food plan is an absolute joke. I saw that you teamed up with a dietician, which is great, but maybe you should've teamed up with a chef as well, because those foods lack taste and creativity. A few points:
– lack of very basic knowledge in vegan foods, such as adding black salt to the tofu scramble would make it taste more like eggs
– some ingredients almost exclusively available in the US, without recommending substitute (monk food sweetener)
– the breakfasts. They are ridiculously complex for a fast meal. Who has time with a daily 9 to 6 job to make pancakes in the morning? Would suggest to add recommendations for quick meals, such as smoothies. Honestly, buying it was a waste of money.

Additionally I highly doubt that I won't be starving with these tiny portions (carnivore meals seem a lot more filling), but I will give it a try just for the sake of it. She clearly has no clue about vegan meals. Was the dietician even vegan?!"
"Super cute and trendy! I love the whole target collection and it makes working out at home more exciting and fun!"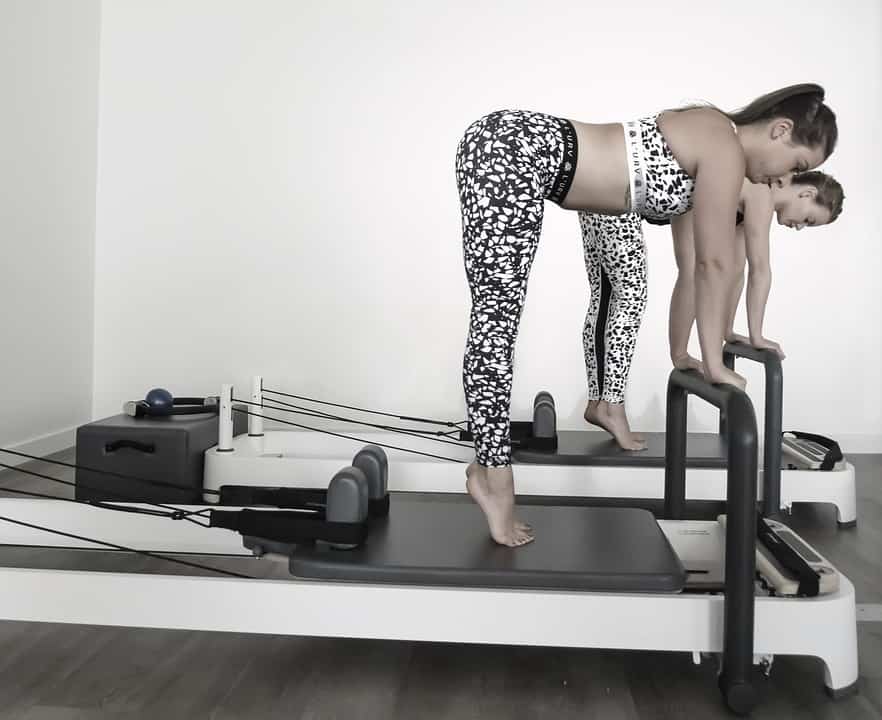 Bottom Line
The Bottom Line on Blogilates Results
If you're looking for some pretty good, free, online workouts, Blogilates has you covered. Cassey Ho is a well-educated, passionate trainer who brings a new way of working out to the table. Thanks to more than 750 million views, she remains one of the most popular internet fitness influencers.
What's missing from Blogilates is a gradual progression of small changes that teach an individual how to lose weight and keep it off.
Among the best in weight-loss programs, we've seen this year is one called Noom. The app combines technology and psychology's power to teach individuals what lasting weight loss looks like and how to lose weight for good. The program comes with a dedicated online community, a personal coach who you can personally contact, and so much more. Plus, Noom is clinically proven to be an effective weight-loss plan.
For a limited time Dietspotlight readers can access a special free trial offer of Noom.
Learn More About Noom »