Updated: 01/10/2018
- Site operated by Burn HD
A diet product's worth depends on whether it helps people lose weight. Let's find out if Hydroxycut Platinum works. We at DietSpotlight wrote one of our detailed reviews, looking closely at the ingredients, side effects, customer-service quality and scientific research. Plus, we checked out dozens of user comments from all over the web. At this point, we summed up all of the data we found to give you the important facts and details you need.
Hydroxycut Platinum Readers:
Click here
to find out why we're giving away samples of our product, Burn HD.
Overview
What is Hydroxycut Platinum?
Hydroxycut Platinum is a dietary supplement designed to help users lose weight quickly and effectively. It includes a large variety of ingredients to stimulate weight loss and enhance the health and energy of the user.
Hydroxycut products were originally engineered by MuscleTech, a company, and brand that was sold to Iovate Health Sciences who now produces all Hydroxycut products including Hydroxycut Platinum. Since this company is so popular, many people have questions about the formula, the directions, and how taking this supplement can help them lose weight.
Products Similar to Hydroxycut Platinum
Ingredients
Hydroxycut Platinum Ingredients
The manufacturer strived to make a product that is safe, natural, and effective and that can supply the most natural sources of energy and fat burn. Also, the company claims that its ingredients are natural and safe for most users. This product contains a long list of ingredients, so we'll offer a categorized list and break each category down one by one.
The ingredients in this product include:
Vitamins and minerals
Weight Loss Plus Complex
Thermo Plus Energy Matrix
Superfruit Matrix
Probiotic Blend
Other supporting ingredients include gelatin, rice flour, magnesium stearate, and silicon dioxide. These ingredients are included in capsule formulation and consistency. Also, users should be aware that these capsules contain soy and coconut.
Vitamins and Minerals
Hydroxycut Platinum diet pills contain a long list of vitamins and minerals for overall health support and energy levels, which can have a link to weight loss.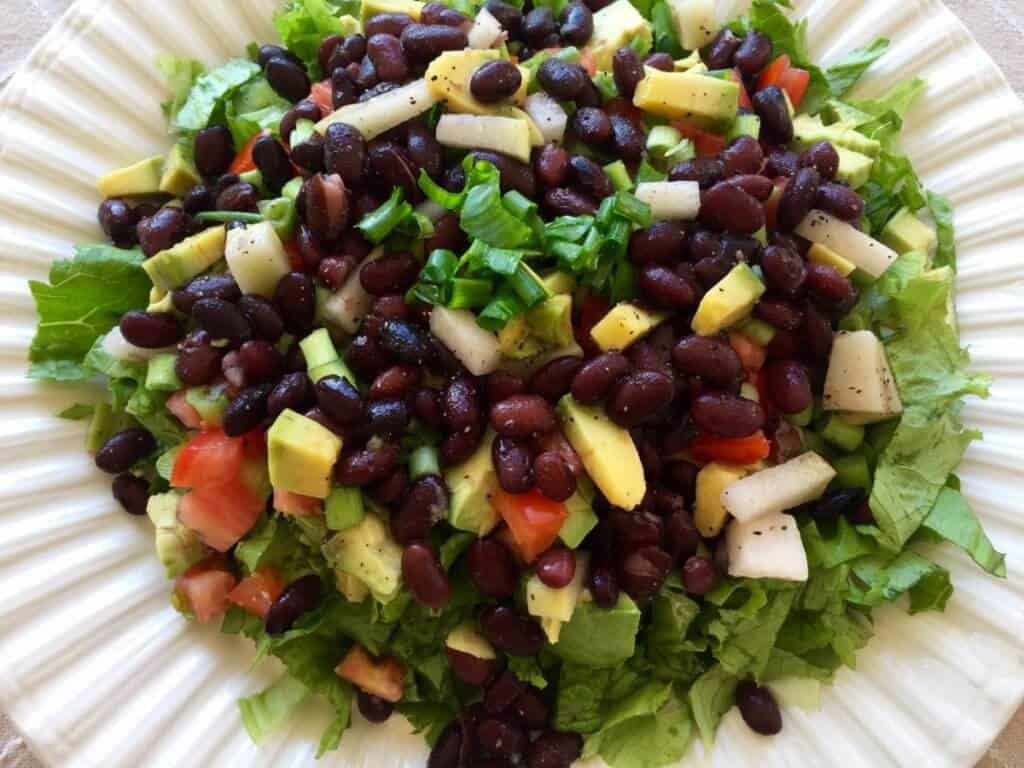 This formula includes Vitamins A, C, D, E, and K.
Vitamin A plays a major role in maintaining healthy cells, a healthy immune system, and healthy vision. It also plays a key role in maintaining the health of the heart, kidneys, lungs, and other organs. [1]
Vitamin C is often found in citrus fruits and is an essential dietary supplement for humans. It is needed for collagen production as well as protein metabolism, free radical balance, and proper immune system function. It also improves the absorption of plant-based iron and is vital to the production of certain neurotransmitters, chemical messengers that keep the body going. [2]
Vitamin D is available in very few natural foods, but it can be added to foods in processing or taken as a supplement. Humans need Vitamin D for calcium absorption in the gut, and it is also an important element in bone growth. [3]
Vitamin E is a fat-soluble antioxidant that is integral to immune function and regulation of gene expression. [4]
Vitamin K is also a fat-soluble vitamin, and it plays an important role in bone health and blood clotting regulation. Each of these vitamins is included in Hydroxycut Platinum to prevent deficiencies and create balanced health in the user for optimal results. [5]
Hydroxycut Platinum also provides iron, iodine, zinc, selenium, copper, and chromium.
B Vitamins
In addition to these vitamins, Hydroxycut Platinum also contains a blend of important B Vitamins. These include vitamins B1, B2, B3, B6, B12, B9 and B5. B vitamins are essential for energy metabolism and the growth and function of cells. [6] [7] [8] [9]
Weight Loss Plus Complex
This complex included in Hydroxycut Platinum contains:
The C. Canephora Robusta Extract included in this complex, also listed as Robusta coffee bean, is the star ingredient in this product.
One French study cited by the company observed fifty overweight volunteers for sixty days. The volunteers who received the coffee bean lost more weight than the placebo group, and researchers concluded that this ingredient could help dieters lose weight quicker than diet and exercise alone. [10]
The Red Mango Extract is included for its hydroxycitric acid (HCA) content. Studies conducted on the effects of HCA have shown beneficial results for people who want to lose weight. In one study, participants who received HCA lost more weight than the control group, and they lost the weight at a faster pace. Also, the weight loss was largely due to fat loss rather than water weight or muscle reduction.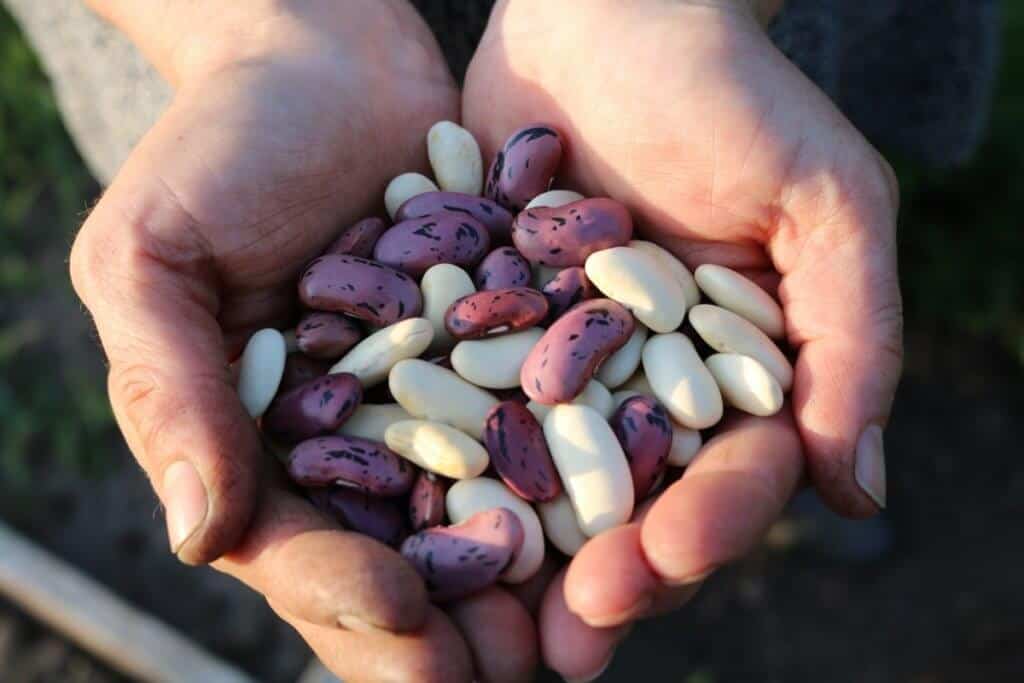 White Kidney Bean Extract also showed positive results in weight loss studies. One study aimed to measure how effective this extract is at stimulating weight reduction by inhibiting the digestion of complex carbohydrates. Over a period of four weeks, subjects taking White Kidney Bean Extract lost more weight than subjects in the placebo group and many of them effectively reduced their waist size.
In addition, Ashwagandha Extract is added to this product's formula for its ability to decrease cortisol and naturally increase energy. [11]
Thermo Plus Energy Matrix
The Thermo Plus Energy Matrix blend contains several key ingredients, including:
Coffea Arabica Extract
Choline Bitartrate
L-Theanine
Huperzine-A
Superfruit Matrix
The Superfruit Matrix is an important part of the Hydroxycut Platinum formula and contains:
Cherry stem (Cerasus Avium)
Lemon concentrate
Tangerine concentrate
The cherry stem may help provide energy and fiber, while the lemon and tangerine concentrate provide additional sources of Vitamin C while boosting overall health. [12] [13]
Probiotic Blend
Hydroxycut Platinum ingredients also include a few probiotic strains.
Lactobacillus Casei
Lactobacillus Rhamnosus
Probiotics are live microorganisms that can be ingested for certain health benefits. For example, they may help with digestion and symptoms of irritable bowel syndrome, fight bad bacteria, and produce vitamins. These probiotics may even treat and prevent certain illnesses, according to some scientific research. [14] [15] [16] [17]
Scroll below for one of the best products we've seen over the last year.
Does It Work?
Does Hydroxycut Platinum Work?
According to the research presented by the company, the Hydroxycut Platinum blend should help users lose weight and maintain overall health. However, when applied in real life things don't always go as they should, and some users respond better to Hydroxycut Platinum ingredients than others.
Benefits
Hydroxycut Platinum Benefits
While this product may not work for everyone, some benefits could come with taking this product including:
Vitamin and mineral supplementation
Energy boost
Probiotic support
Enhanced weight reduction
Some of these benefits are not guaranteed, and they largely depend on how each individual user responds to the ingredients. However, every user can likely benefit from the long list of vitamins and supplements and probiotics included in each capsule.
Side Effects
Are There Hydroxycut Platinum Side Effects to Worry About?
Since this product contains so many ingredients, side effects are inevitable for many users. Some possible side effects may be a result of allergic reactions to certain vitamins and minerals included, and people with vitamin supplement allergies should steer clear of this product.
Other reactions may be a result of soy or coconut allergies, both of which are used in this product. Other people may have adverse reactions to ingredients such as HCA or Ashwagandha Extract.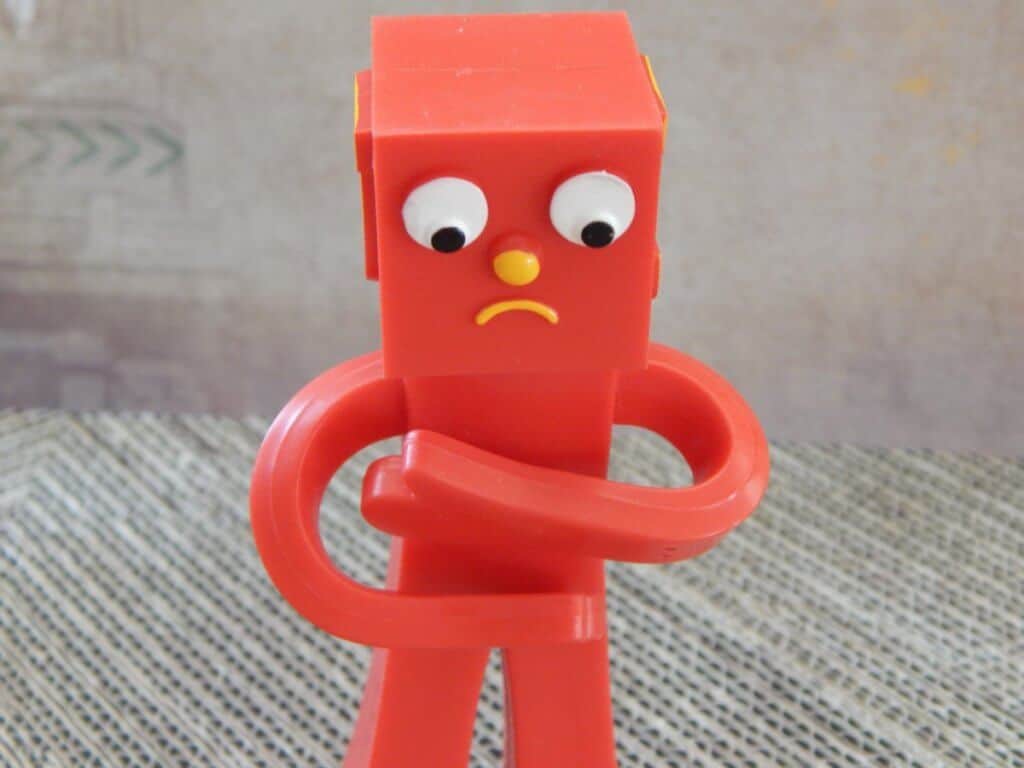 In general, most people who have bad experiences with Hydroxycut Platinum ingredients react negatively to the high doses of caffeine. Side effects of caffeine include:
Nervousness
Insomnia
Stomach irritation
Nausea and vomiting
Headache
Anxiety
Increased heart rate
Caffeine should not be taken in large doses by pregnant and breastfeeding women or people with heart conditions. People with anxiety disorders should also limit their caffeine intake to prevent worsening symptoms. Pregnant and nursing women should keep their daily intake to less than 200 mg, the caffeine dose in one serving of Hydroxycut Platinum.
As a precaution, people taking Hydroxycut Platinum should limit their additional caffeine intake or cut it out of their diet altogether. [18]
Is There a Hydroxycut Platinum Alternative?
Hydroxycut Platinum is just one product in the Hydroxycut line of supplements by Iovate Health Sciences, formerly known as MuscleTech. Other Hydroxycut supplements include:
Hydroxycut HD
Hydroxycut Max
These products vary in their ingredients, caffeine content, and dosage, but they are all designed to help users lose weight.
If you're simply looking for a non-Hydroxycut product to help you burn fat and lose weight, there are literally hundreds of alternatives available and many of them may be found at your local supplement store.
Some people like to use green coffee extract, garcinia cambogia, or green tea extract, for example, to help them burn fat while on a weight loss diet. Others opt for meal replacement bars or shakes to help them reduce their caloric intake rather than taking any supplements.
Cost
What is the Hydroxycut Platinum Cost?
Each bottle of Hydroxycut Platinum comes in 60 capsules, or about a 15 day supply when taken as directed. The regular price for one of these bottles is $39.99, but it can be bought for less depending on the store or whether a promotion is active for the product.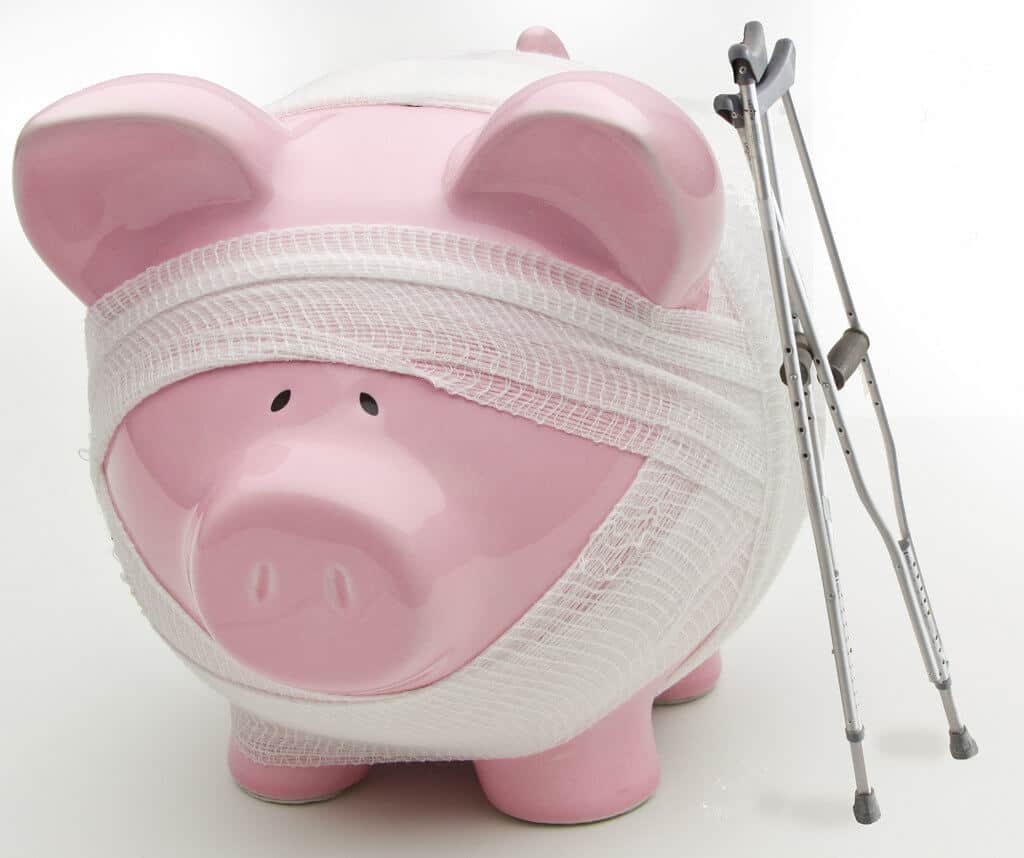 Considering that around two bottles are needed for each month, the cost of using this product increases to about $80.00 per month at the standard retail price.
Directions
Hydroxycut Platinum Directions
New users should begin by assessing their caffeine tolerance when starting on a Hydroxycut Platinum regimen. Users can start with taking one pill twice per day and gradually increase to two pills twice per day. Users should not exceed four pills within a 24 hour period, and taking more than advised will not increase results.
These tablets should be taken at least 30 to 60 minutes before a large meal, preferably before breakfast and lunch. Taking this product in the evening or before bed can disrupt sleep and lead to restlessness. The company advises users to take this product for 60 days while dieting and training.
Hydroxycut Platinum Weight Loss Results
While this product can help people burn fat, gain muscle, and get fit, it is primarily marketed as a weight loss supplement. This means that it's not just for bodybuilders or serious fitness junkies. It can be used by anyone who is looking to lose weight, whether it's ten pounds or one-hundred and ten pounds.
What Users Are Saying
"I love this stuff! It really curbs my appetite and gives me a good clean energy throughout the day. After working all day I feel ready for the gym or other activities. The focus you get is unbelievable. I love it and will use it again!"
"I did love the pills because I don't get hungry, but I did not like the fact that it did not give me energy."
"I'm very disappointed. It did not do any of the things I'd expect from Hydroxycut."
Bottom Line
The Bottom Line – Does Hydroxycut Platinum Work?
So, should you race out to the store and buy Hydroxycut Platinum? We like that this formula contains several natural ingredients. It's also good to see that it contains some vitamins and minerals. However, there are concerns about the research not fully supporting the weight-loss claims. And, customer comments talking about side effects, albeit mild, and limited results are an issue.
If you want to drop some pounds, then we advise you to find a diet supplement that is backed by solid clinical research, does not lead to any harsh side effects and is supported by numerous user testimonials.
Among the best products we've seen this year is our product called Burn HD. This formula contains a blend of four ingredients. All clinically-tested with results found in publications such as The American Journal of Clinical Nutrition.
Also, we're so confident that you'll love our supplement that we're offering a 2-Week Sample, which is a good sign.
Learn More About Burn HD »