Jacked Up Review

- 13 Things You Need to Know
Starting with the name, Jacked Up has created a significant buzz when it comes to testosterone-boosting supplements. The company claims to increase testosterone levels in 45 days or less, significantly. But while ingredients such Eurycoma Longifolia (Tongkat Ali) have been proven to improve and sustain testosterone levels, ingredients like Fenugreek have been shown to do the opposite due to increases in prolactin, a milk-producing female hormone.
And with potential side effects like gas and diarrhea, does it provide the libido boost men want without weighing them down with unwanted side effects? Our research team scoured the ingredient list for other potential adverse effects. We also reviewed hundreds of user testimonials and summarized all of the available information into one, concise article with everything you need to know about the product. Read on to get the Bottom Line.
Jacked Up can be purchased through their Official Site.
Overview
What Is Jacked Up?
Jacked Up claims to be a testosterone-boosting supplement that is sold either online or in stores worldwide.
The company markets it as a testosterone booster and targets men who are into sports, health, and fitness. It advertises it to those who want to improve their athletic ability, get stronger at their sport of choice, build muscle mass, and bulk up.
People who are serious and competitive about their sport take it, including many sporting celebrities, but also men who play sports for fun, jog every evening or visit the gym on weekends.
They also market this supplement as a sexual stimulant for men. It can allegedly act as a libido enhancer.
The men who take Jacked Up are those who have concerns about their bodies. They want to build muscle, burn fat, and increase their energy, stamina, and libido levels.
Jacked Up has been on the market for many years, has a reliable and good reputation, and it is a supplement that supposedly consists of all-natural ingredients.
One of the main ingredients is tongkat ali. This plant originates from Malaysia and has been used for years to boost testosterone.
Jacked Up Competitors
How Did Jacked Up Start?
We live in a competitive world and a society that expects people always to look good. But, of course, people want to not only look good but also to feel good.
People go to work, work out, have fun; they're always busy, going from one thing to another. Sometimes it is hard to stay on top of health and fitness.
ASResearch, the company behind Jacked Up, recognized that there was a need in the market for a supplement that would make people look and feel good. After years of studies and extensive testing, ASResearch, based in the United States, developed Jacked Up.
It claims to increase the testosterone that men need for stamina and energy.
Sports are competitive, even if you are competing with yourself. Everyone wants to do as well as they can at the gym, on the athletic track, or in the wrestling ring.
ASResearch realized that a supplement was missing that could help both professional sportsmen and occasional athletes. They also saw the need for a sexual stimulant in many men's lives. With our busy lifestyles and trying to find time to fit everything in, men sometimes need something that will help and improve their performance in the bedroom.
Below is the contact information for ASResearch:
A.S. Research, LLC

384 Green Leaf Dr.

Grovetown, GA 30813

Phone: 866-728-1541

E-mail: support@asresearchlabs.com
The customer service phone line is available Monday through Friday from 9 am to 5 pm EST.
Scroll below for one of the best products we've seen over the last year.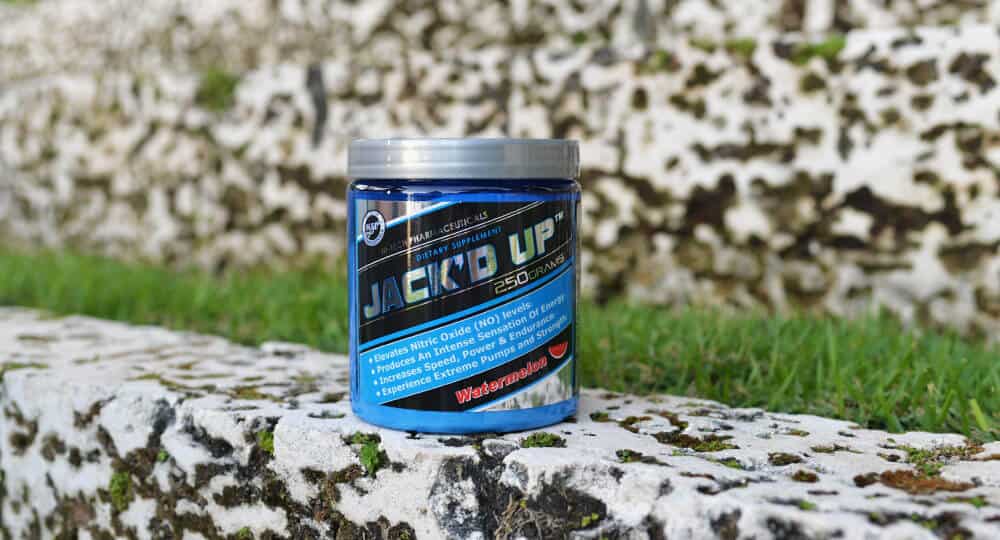 Claims
Jacked Up Claims
Jacked Up claims that their ingredients are all-natural. The products also claim they are safe, with no additives, synthetic stimulants, or chemicals.
Jacked Up also promises to boost testosterone in men, while leaving estrogen levels unaffected. Other claimed benefits include increased energy, stamina, and muscle mass, recovery benefits, and libido.
The manufacturers are clear that you should take Jacked Up while following a healthy diet and doing regular exercise.
They say you can lose weight by using Jacked Up. This is not because it is an appetite suppressant, but because people are taking it to have more energy, and they work out harder.
Provided there are no health issues to start with; the manufacturers claim that users will build more body mass, have more energy and stamina, recover quickly from exercise, feel better and more confident, and have a much stronger sex drive.
In summary, Jacked Up aims to give its users the following benefits:
Gets rid of extra fat and build up muscle by up to 177% faster.
Boosts sexual energy and longer workout energy during exercise.
Improves the circulation of the blood and lower fatigue during workouts.
Acts as a libido enhancer.
Ingredients
Jacked Up Ingredients
Any time you take a supplement, especially if it is for muscle mass or libido, you must read up on the ingredients. Jacked Up claim that their ingredients are all-natural and herbal.
If you are taking Jacked Up to improve your health, you want to ensure you're only taking healthy things. Sadly, there is not enough scientific evidence to support the effectiveness of the product as a whole or some of its ingredients.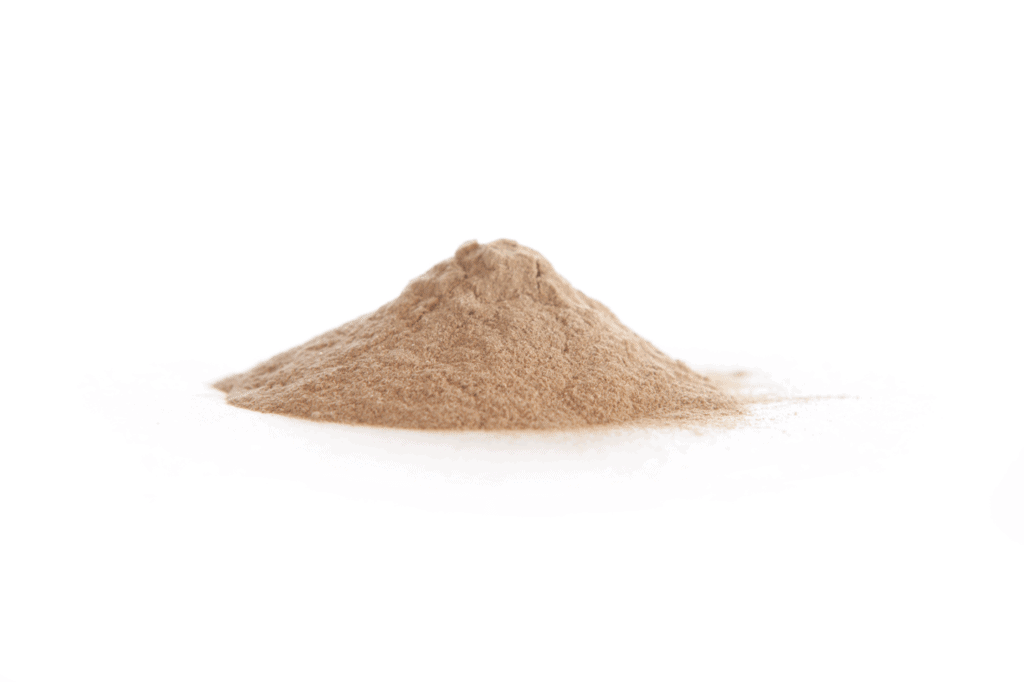 Jacked Up ingredients include:
Eurycoma Longifolia
DIM (Diindolylmethane)
Fenugreek
Eurycoma Longifolia
This is the tongkat ali that we referred to above. Athletes regularly use tongkat ali, or Eurycoma longifolia, to increase energy levels.
According to the Journal of the International Society of Sports Nutrition, "These results indicate that daily supplementation with tongkat ali root extract improves stress hormone profile and certain mood state parameters, suggesting that this "ancient" remedy may be an effective approach to shielding the body from the detrimental effects of "modern" chronic stress, which may include general day-to-day stress, as well as the stress of dieting, sleep deprivation, and exercise training."
Tongkat ali, in conjunction with exercise and weight training, is thought to increase muscle mass, burn fat, and boost energy levels. It is also a libido enhancer, acting as a sexual aid for men.
Fenugreek
Fenugreek is a spice commonly used in Indian and Thai cuisine. Unfortunately, there's not a lot of evidence the spice does much when taken as a supplement. The National Center for Complementary and Integrative Health says, "We have little conclusive evidence about the effects of fenugreek on health conditions, though we do have a fair amount of information on its possible side effects."
Piperine
Piperine is an alkaloid in black pepper that's thought to help improve the absorption of the other ingredients in a formula.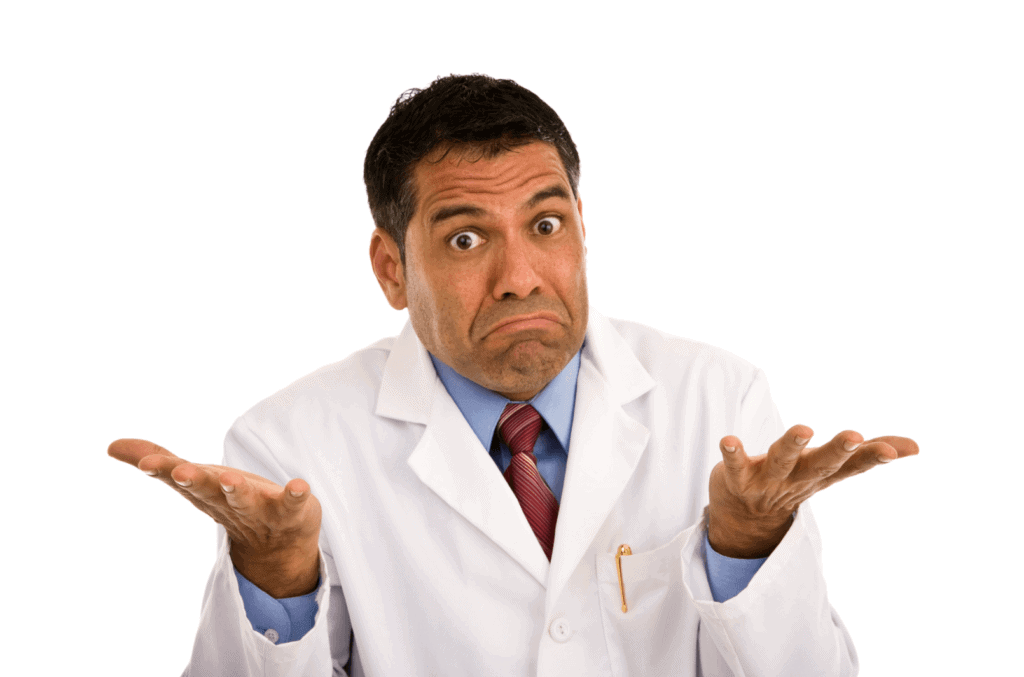 Does Jacked Up Work?
Sometimes the only way to know if a product works is to try it. However, it is a good idea to first talk to people who already use it and to read reviews.
The manufacturers claim that Jacked Up works and the list of ingredients would suggest that it works for energy, stamina, and sexual libido.
That said, each person responds differently to a supplement. A supplement also cannot work on its own, and users should also eat and exercise well. A combination of healthy eating, working out, and supplementing should result in muscle strength, higher energy levels, extra athletic ability, and a boost in the libido.
Before you try anything though, read about the ingredients, read the reviews, check on the manufacturer and their reputation, and consult a medical practitioner.
You should use any supplement, especially one that promises extra testosterone, under the guidance of somebody in the medical field.
This supplement does not contain essential nutrients that work on promoting testosterone levels, like zinc, magnesium, and vitamin B6.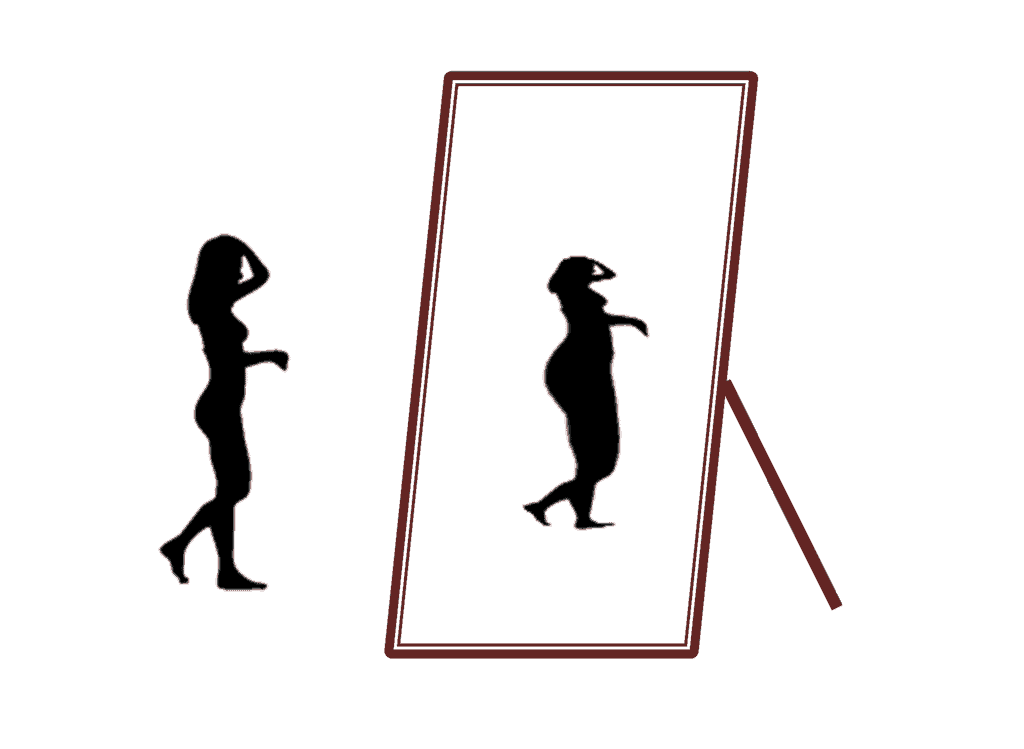 Jacked Up And Weight Loss
There is no direct evidence to prove that Jacked Up aids weight loss. It aids weight loss indirectly, as people who take Jacked Up must also eat well and exercise regularly.
Jacked Up is not an appetite suppressant. It does increase energy levels and stamina, which in turn would make the user more active. Jacked Up can therefore indirectly help with weight loss, but there is no scientific proof for this.
It would not be a good idea to take Jacked Up for weight loss only; there are better supplements on the market for that.
Directions
How To Use Jacked Up
When you buy Jacked Up, you must read and follow the instructions.
As a dietary supplement, Jacked Up suggests, you consume two capsules every morning.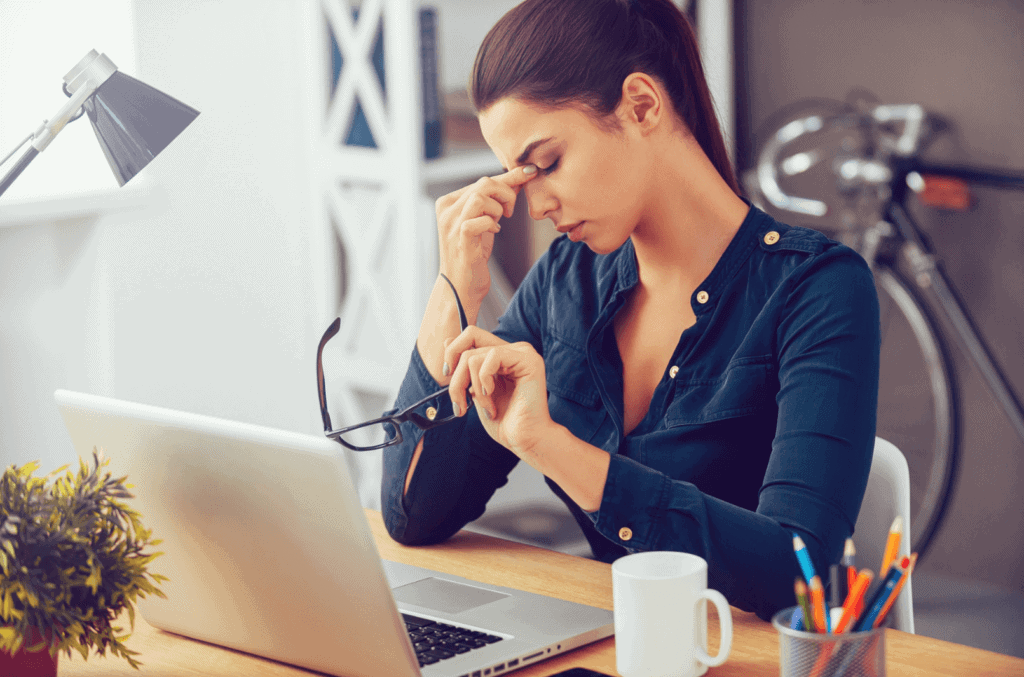 Side Effects
Potential Jacked Up Side Effects
There may be side effects of any supplement that you take. Jacked Up is a natural supplement, but you should observe your body in case of reactions.
Some people report:
Problems with their stomach
Bloating
Have gas
Diarrhea
If you are ill, of course, you should never take a supplement unless your doctor recommends it. If you do have side effects that are more than mild, stop taking the supplement and get medical attention.
Always speak with your physician before taking any supplement. In this case, you may want to discuss the possible side effects of too much testosterone as some can be dangerous and life-threatening.
Cost
Jacked Up Cost
The official website sells a month's supply of Jacked Up for $59.95. Three bottles of the supplement cost $149.85 and six bottles cost $239.70. The company also offers a subscription service where you can save 10%.
You can purchase multiple services on the website and can get updates on your order through Facebook messenger.
You may also be able to get some discounts through deals and coupons offered through Groupon when they are available.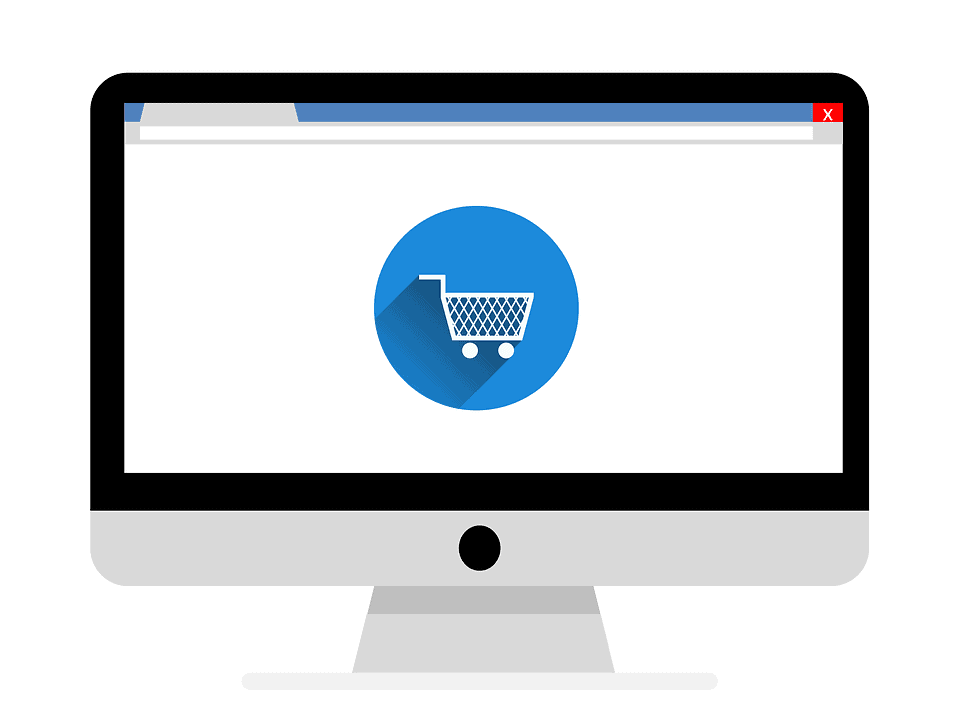 Where To Buy Jacked Up?
You can purchase Jacked Up directly from their website. There are also many health, fitness, and specialty retailers that sell the supplement.
Compare prices, see who offers free shipping, and if there are special deals or discounts.
Although it is shown on the Amazon website, the supplement does not seem t be currently available for purchase.
The same people who sell this supplement also sell a variety of other supplements. Jacked Up is not for women, but many supplements are.
Pros & Cons
Jacked Up Pros and Cons
Pros
All-natural ingredients.
The official website offers user testimonials.
The company offers a money-back guarantee.
The product website displays all its ingredients.
Cons
Slow customer service.
Very little clinical research to support its claims.
Lacks vital nutrients that aid in the production of testosterone, like vitamin B6, magnesium, and zinc.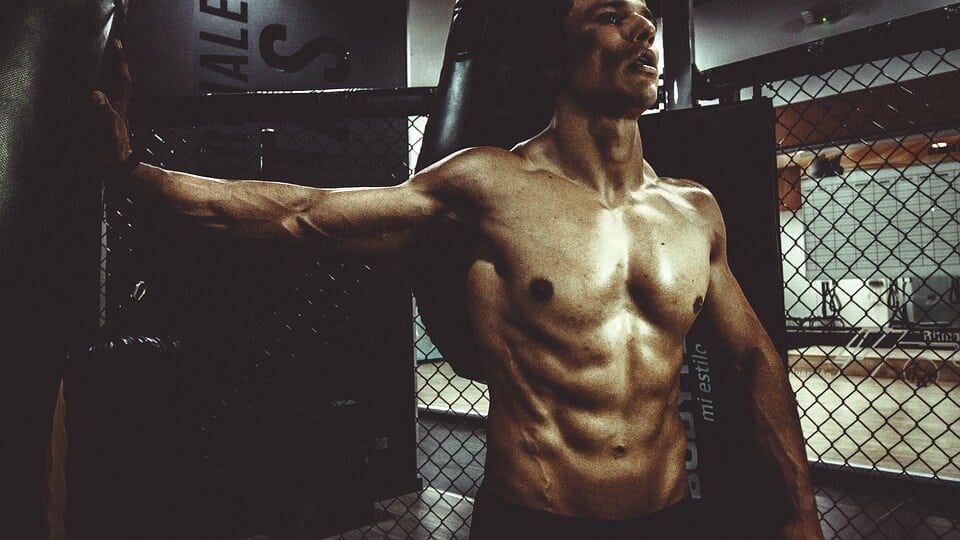 What Users Are Saying
"I have been using Jacked Up for several years. Unlike other products I've taken in the past, this one really works. I've been weight training for over 50 years (I'm 64) and have tried practically all legal supplements out there, some more effective than others. This product, (as with all ASR Research Products) works!"
"It doesn't do anything for me. No energy, no enhanced libido, no muscle gains or hardening.. nothing. A total waste of money."
"Not happy."
Bottom Line
The Bottom Line on Jacked Up
So, what's the final verdict on Jacked Up? There are some positives, like longevity and reasonable price. There are concerns about the lack of research supporting the claims, although there is research supporting some of the claims. We're also concerned that Jacked Up ingredients are ineffective and the customer service team is unresponsive to dieter's needs.
If you'd like to boost testosterone levels, we suggest going with a program that is shown in published clinical studies to be effective and is supported by a customer service department that provides exceptional care.
Noom can help you make healthier lifestyle choices by providing customized meal plans, individual coaching, health tracking tools, food logging, and more. Plus, the program's benefits have been published in scientific journals like Scientific Reports. 
Also, the company behind Noom is offering a free trial to all Dietspotlight readers.
Learn More About Noom »