Keto Fit Pro Review

- 12 Things You Need to Know
Keto Fit Pro – another in a long line of exogenous ketone supplements that claim they can help you get into ketosis faster and stay there. In some cases, these supplements also claim to push you into ketosis without any dietary changes.
When our research team sees a new keto supplement, they immediately tackle the ingredients, possible side effects, and the science that either proves or disproves product claims.
Overview
What is Keto Fit Pro?
Keto Fit Pro is a ketosis supplement offering 800mg of the popular BHB salt beta-hydroxybutyrate. When we tackled this product, we immediately wanted to see a unique formula, but that's not what we found.
You can find products like Keto Fit Pro by the hundreds on websites around the world, but this product claims to be different. What does the research have to say about the potential benefits of BHB salts, though?
Nutrients: In animal studies, a ketogenic diet was found to be more effective at reducing oxidative stress than ketone salts.
Frontiers in Psychiatry: According to this research, "We conclude that supplement-induced nutritional ketosis leads to metabolic changes and improvements, for example, in mitochondrial function and inflammatory processes."
Journal of the American College of Nutrition: This study used a supplement containing ketone salts, caffeine, and amino acids and found it to improve exercise performance.
Who Makes Keto Fit Pro?
There is only an image of the front of the Keto Fit Pro bottle on Amazon. We ran a search for images online, and those too were only the front.
There's no way of telling who is behind this supplement with no official website and no image of the back of the label where the distribution information is listed. That's horrible for the product because no company equals no trust in the supplement.
Keto Fit Pro Customer Service
You'll have to use the Amazon customer service system to reach Keto Fit Pro. The company sells on Amazon but is not fulfilled by Amazon, which means the same return policy may not be affected. Contact the seller for information on how to replace or return your bottle.
Products Similar to Keto Fit Pro
Other Keto Fit Pro Products
Without a company, we have no idea if there are any other supplements available. What we have found is that keto supplements like Keto Fit Pro pop up and disappear daily. There is a good chance that this product's makers have dabbled in other supplements over the years.
Scroll below for one of the best products we've seen over the last year.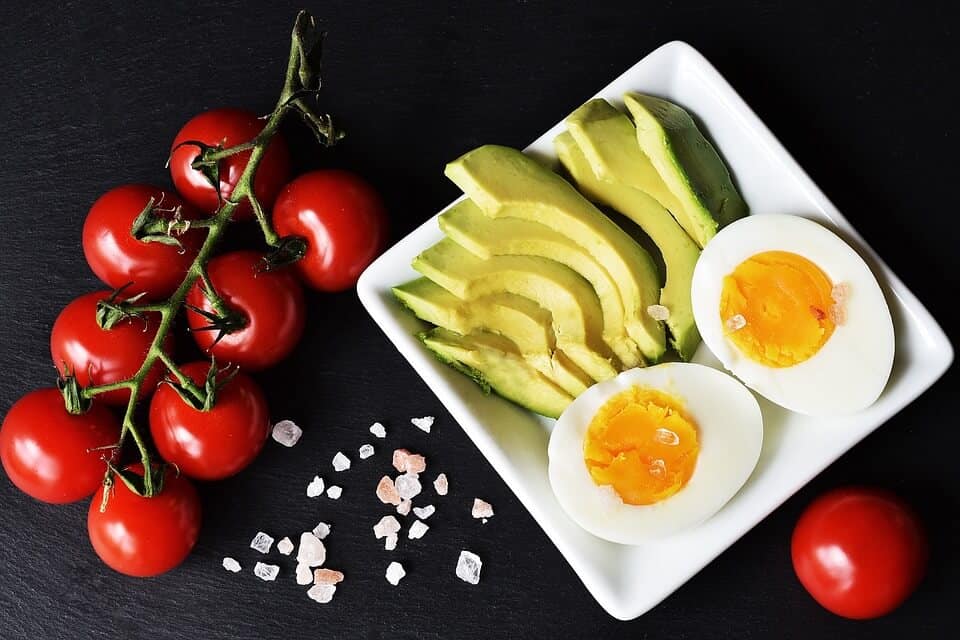 Claims
Keto Fit Pro Claims
Though we didn't find much in terms of information on the company, we did find a front label that lists the claims Keto Fit Pro makes. These claims include:
Increased fat burn
Increased energy
Ingredients
Keto Fit Pro Ingredients
There is a single ingredient in Keto Fit Pro:
The BHB stands for beta-hydroxybutyrate – a supplemental ketone. This ingredient is shown to increase blood ketone levels, but what about advanced ketosis weight loss?
Details on Ingredients
Keto BHB: (potentially) calcium BHB, magnesium BHB, and/or sodium BHB
Supplement-induced ketosis is a relatively new field. Research is just starting to touch the surface of exogenous ketones' effects, like beta-hydroxybutyrate (BHB), over the short and long term.
The research that has been completed has left us with some confusing results. Though exogenous ketones like those in Keto Fit Pro increase blood ketone levels, based on preliminary research of exogenous ketones' effects on blood ketone levels in rats (Nutrition & Metabolism), it may actually "inhibit ketogenesis," as per research in the journal PeerJ. Ketogenesis is the production of ketones via the breakdown of fatty acids.
Side Effects
Keto Fit Pro Side Effects
Any keto supplement will come with the same potential side effects. This is because keto supplements are designed to help the user get in or stay in ketosis. The most common side effects of ketosis are:
Bad breath
Fatigue
Loss of appetite
Sweet-smelling urine
Constipation
Diarrhea
Weight loss
Is Keto Fit Pro Safe?
There's no simple answer to this question. Keto diet pills are not safe for people with some medical conditions or those on certain medications. It is imperative to speak with your healthcare provider before starting a ketogenic diet or taking a ketosis supplement.
Weight Loss
Keto Fit Pro and Weight Loss
The idea behind supplements like Keto Fit Pro is ketosis. When the body is in ketosis, fat is metabolized for fuel in place of carbohydrates, according to StatPearls. The body stores a set number of carbohydrates for energy. After that, storage is depleted, and carb intake is drastically reduced; fat is the only available fuel source.
Research into the ketogenic diet has been going on for decades. In some cases, the research focuses on health issues, but the concentration is on weight loss in others. Studies into the impact of a ketogenic diet on weight loss have finished with some fantastic (people lost more weight) results., according to the scientific review published in British Journal of Nutrition.
How to Use Keto Fit Pro
According to Amazon's product listing, you take one to two capsules up to three times daily. Take between 20 and 30 minutes before eating. Drink at least eight ounces of water when taking Keto Fit Pro.
Cost and Where to Buy
Amazon is the primary seller of Keto Fit Pro. One bottle will cost you about $20.09. On Amazon, three bottles costs $45.47.
On the official website, if you choose to order three months, you get one month free. So, the cost of a three-month supply is about $90.
Pros and Cons
Pros and Cons
Keto Fit Pro is not unique by any stretch of the imagination. If we had to throw out a number, we'd guess there are more than 500 keto products with the same ingredients. But, there are some good and bad elements of the supplement.
Pros:
If it works, it may be easier to enter ketosis.
Ketosis is proven to promote weight loss.
Cons:
This is not a unique product.
The price is too high because there are so many identical products on the market.
There is no official website.
Amazon – not Prime eligible do not fulfill the orders.
What Users Are Saying
What Users Are Saying
"Great Product Keto Fit Pro….Lost 5lbs in 1 week. I recommend it."
"I took this product for 110 days straight as directed. I was also doing halfassed keto (no sugar, very low to no carbs) and actually gained 10 lbs. I won't buy it again. Good luck if you do."
"I like extra strength keto fit pro advanced but have been unable to find it. My sister had given me a bottle but hasn't been able to find it either. The current keto is okay but the extra strength is much better."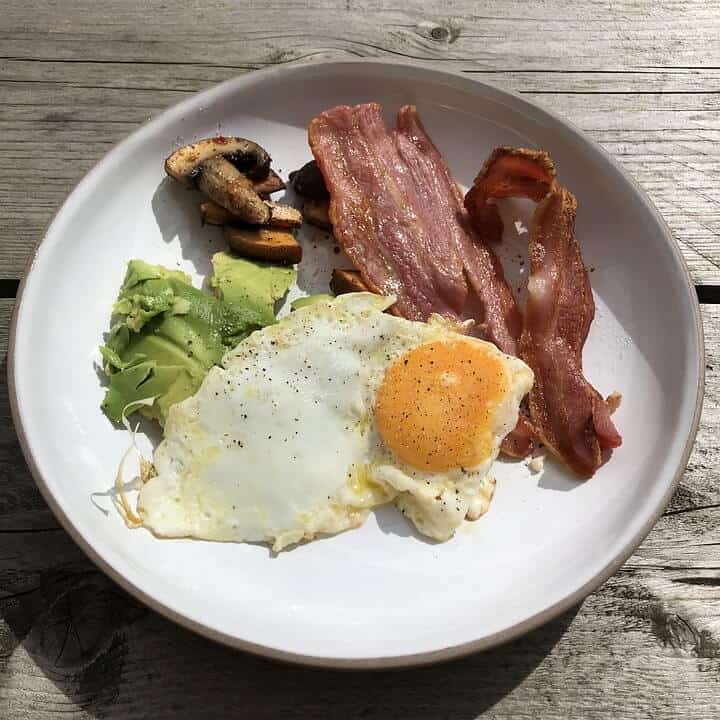 Bottom Line
Bottom Line on Keto Fit Pro
After all, research is said and done; we believe Keto Fit Pro is just another BHB supplement. There are literally no unique ingredients, and you can find hundreds of similar formulas from retailers like Amazon, eBay, Walmart, Walgreens, and more. We know the keto diet promotes weight loss, but we don't believe keto supplements make much difference in the process, and science tends to agree.
When you want to lose weight, and you're tired of yo-yo dieting, you may want to turn to a clinically proven solution.
Among the best in weight-loss support is the app Noom. With Noom, there is a combination of personalized weight-loss, human coaching, one-on-one support, expert articles, food and exercise logging, and more. All these features are housed in an easy-to-use app.
Plus, because you're a Dietspotlight reader, you can access a free trial offer of Noom for a limited time.
Learn More About Noom »