Noom vs. Nutrisystem

- What Works Better - Psychology or Meal Delivery?
Noom vs. Nutrisystem – how does a tech-based app that uses psychology to promote weight loss compare with a meal delivery service that's been around for more than three decades? We believe weight loss is a total body journey – one that involves both physical and mental challenges.
Let's dig into both of these programs to see what our researchers found.
What is Noom?
Noom is an app that takes a different approach to weight loss. Instead of focusing on a specific diet, Noom changes the way your brain works. Developed by doctors, psychologists, and nutrition experts, Noom is on a mission to make weight loss seem "nearly effortless."
A Noom subscription includes educational resources, a food logging tool, and a fitness tracker.
Noom members also have access to a personal health and wellness coach to improve their chances of success.
What is Nutrisystem?
Nutrisystem is a popular meal delivery system that focuses on portion control and eating smaller meals throughout the day. Nutrisystem creates a custom meal plan based on your body type, goals and dietary preferences.
You have the option to choose from a variety of packages that tend to change frequently. Meals available for sale through Nutrisystem include breakfast, lunch, dinner and snacks. Foods are available ready-to-eat, pre-packaged, frozen and as mixes – as in pancake mix.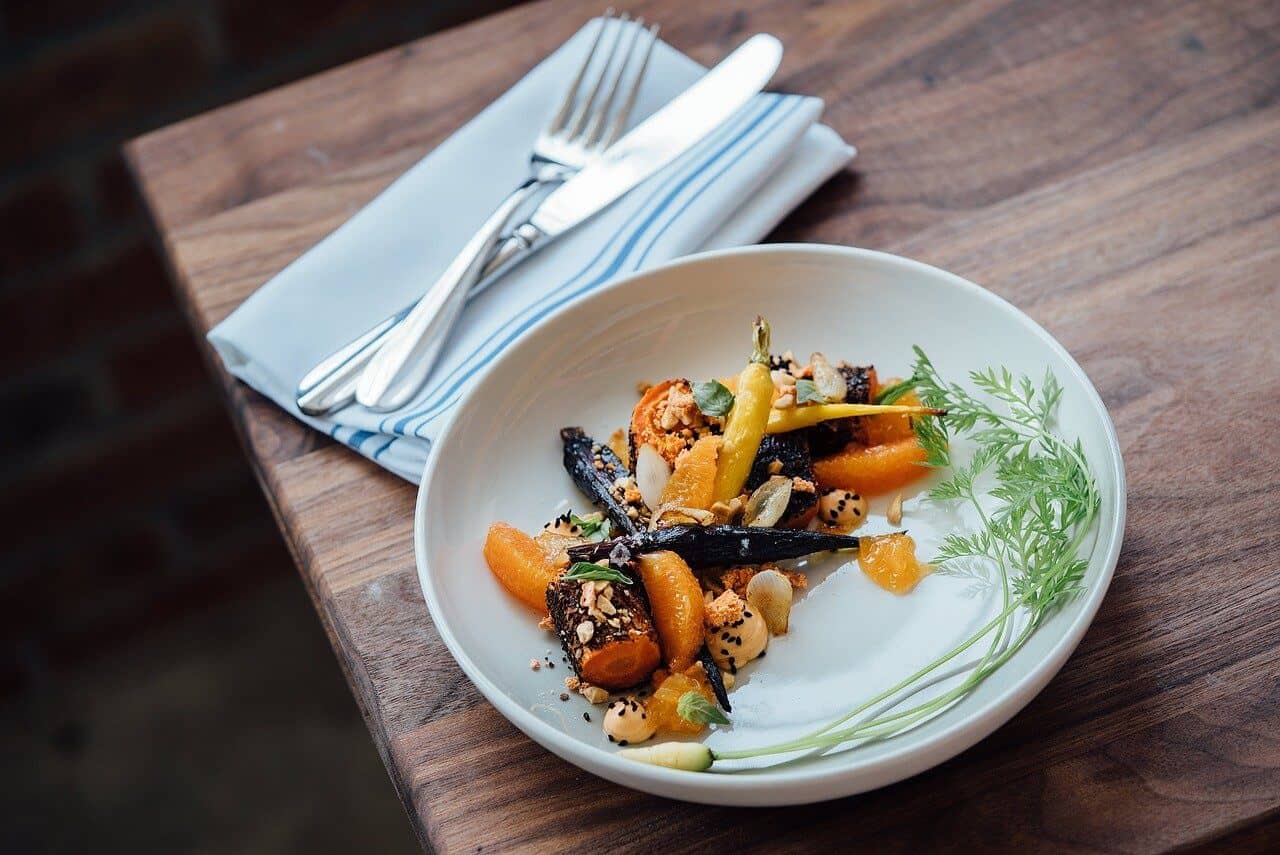 History
Noom vs. Nutrisystem – History
Brief History of Noom
The Noom app went live in 2016, but nearly eight years of research and development went into the project. Noom was founded in New York City in 2008. Since its launch, the app has attracted 50 million users and investments from the likes of Samsung and Sequoia Capital.
Noom has since partnered with Novo Nordisk, a Danish-based health company, to expand on the Diabetes Prevention Program.
The CDC has recognized Noom as an approved lifestyle program.
Today you can access a free trial offer of Noom to see what the lifestyle changes that lead to lasting weight loss look like. 
Brief History of Nutrisystem
Nutrisystem wasn't always a meal delivery service. In 1971, Harold Katz grew tired of watching his mother struggle to lose weight. He knew that yoyo dieting wasn't healthy, so he set out to find a better way. A few months later, he used his life savings to open Shape Up, a fitness center in Willow Grove, Pennsylvania. After the initial Shape Up location became profitable, Katz started selling franchises around the country.
In 1976, Shape Up became Shape-Up Weight Control Centers of America. In 1977, the name changed again to Weight Loss Medical Centers of America. In 1979, the centers became known as Nutri-System Weight Loss Medical Centers of America.
By 1982, Nutrisystem was valued at $300 million. Still, a string of bad investments and antitrust lawsuits left Katz on the brink of bankruptcy. He brought in a new management team and was able to temporarily keep the company afloat.
In the 1990s, 19 women sued Nutrisystem, claiming that the company's diet damaged their health. The allegations forced Nutrisystem to file for bankruptcy in 1993.
Nutrisystem reemerged in the late 90s as the online retailer we know today. Tivity Health, a Nashville-based health and wellness brand, purchased Nutrisystem in 2018 for $1.4 billion.
Noom vs. Nutrisystem – Who's Behind the Plan?
Who Created Noom?
Artem Petakov and Saeju Jeong are two tech experts who partnered with leading psychologists, nutritionists, and personal trainers to create the Noom protocol.
Jeong is an engineer, and Petakov is a computer scientist with ties to Microsoft and Google.
Who Created Nutrisystem?
Nutrisystem was created more than four decades ago by Harold Katz. Katz invested $20,000 to launch his first weight loss center near his home in Philadelphia, Pennsylvania.
In 1982, Mr. Katz used the revenue from Nutrisystem to fulfill his lifelong dream of owning the Philadelphia 76ers basketball team. He continued to invest heavily in real estate, nursing homes and banking. He is the founder of the H. Katz Capital Group, a private equity firm in the Philadelphia area.
Rules
Noom vs. Nutrisystem – The Rules
Rules of Noom
Noom focuses on positive behavior instead of restrictive rules. Noom is a lifestyle program that guides users down a path to sustainable weight loss. The program includes several resources to promote balanced nutrition and regular exercise.
Education
Noom wants users to succeed long after they complete one of the signature programs. Noom subscribers are asked to spend ten minutes a day following interactive lessons that will set them up for a lifetime of healthy behaviors.
Food Logging
Noom takes the guesswork out of food logging with a simple to follow categorization system. The best foods are your green foods. Green foods are nutritious with little fat and no added sugars. Yellow foods make up most of your menu on the Noom diet. Yellow foods are nutritious, but they contain some fats and sugar, so portion control is essential here. Red foods are high-calorie and high-fat, in most cases, but it's okay to eat red foods occasionally.
Green Foods
Green means go. These foods should be your go-to dietary staples.
Fruits:
Strawberries
Watermelon
Apples
Blueberries
Bananas
Vegetables:
Salad greens
Cucumbers
Tomatoes
Onions
Carrots
Spinach
Starchy Vegetables:
Parsnips
Squash
Sweet potatoes
Dairy:
Milk (skim)
Non-fat Greek yogurt
Non-fat yogurt
Non-fat cheese sticks
Alternative Dairy:
Cashew milk
Soy milk
Unsweetened almond milk
Whole Grains:
Whole-grain breads and pitas
Whole-grain pasta
Whole-grain tortillas
Brown rice
Oatmeal
Condiments:
Ketchup
Light mayonnaise
Salsa
Marinara
Sauerkraut
Beverages:
Unsweetened coffee
Unsweetened tea
Yellow Foods
Yellow foods make up a significant portion of your daily diet when you're following the Noom protocol.
Meats:
Grilled turkey
Grilled chicken
Lean beef cuts
Lean pork cuts
Lean lamb cuts
Seafood:
Tilapia
Salmon
Tuna
Scallops
Dairy:
Low-fat cheese
Low-fat milk
Greek yogurt
Low-fat cottage cheese
Seeds and legumes:
Soybeans
Quinoa
Peas
Chickpeas
Black beans
Lentils
Grains:
White rice
Couscous
White pasta
White bread
Beverages:
Red Foods
The red food list might seem like a bit of a downer. After all, these are most likely some of your favorite foods. The great thing about Noom is you don't have to cut out red foods entirely. You can enjoy your favorite snacks. Just don't overdo it and try to exchange red foods for green foods when you can.
Meats:
Bacon
Ham
Sausage
Spam
Burgers
Hot dogs
All fried meats
Nut Butters and Nuts:
Almonds
Almond butter
Walnuts
Peanut butter
Desserts:
Chocolate
Cookies
Cakes
Donuts
Brownies
Extras:
Mayonnaise
Butter
Oil
Regular salad dressings
Beverages:
One thing about Noom that we love is that no foods are prohibited. You can eat all the foods you love and still lose weight. Check out Noom's free trial offer to learn how psychology can change how you lose weight.
Fitness Tracking
There is a reason why many fitness trackers are inaccurate, and it's not the apps' fault. Human error is a significant contributing factor to ineffective fitness trackers. Studies suggest that the majority of people overestimate the duration and the intensity of their daily workouts. Noom found a way to counteract this effect.
When you first log into Noom, you'll be asked a series of questions. You'll then be assigned a daily calorie goal. If you're an overweight female, you might be assigned a calorie goal of 1,600. This means that you can eat 1,600 calories that day.
If you take a brisk, 20-minute walk, you might burn 200 calories. Noom adds 50% of those calories to your goal. You can now eat 1,700 calories for the day and still lose weight. The missing 100 calories are a buffer for human error. If you really did burn 200 calories, you'll lose weight even faster.
Rules of Nutrisystem
Nutrisystem claims that you can lose 18 pounds in two months if you follow their strict diet plan. You'll receive a monthly delivery of "heat to eat" meals and snacks as well as a grocery guide for supplemental meals and snacks.
On the Nutrisystem diet, you'll eat a healthy meal or snack every two to three hours. This prevents overeating and reduces intense food cravings.
Flex meals allow you to eat out or deviate from your Nutrisystem meal plan. You can use the Nutrisystem Guide to find appropriate foods that are high in fiber and lean protein.
Choose carbohydrates that are low on the glycemic index scale. Fruits, vegetables, nuts and low-fat dairy products are all great choices.
Use NuMi, Nutrisystem's official tracking tool, to ensure that you're on the right track. NuMi is an app that offers one-touch nutrient tracking, reminders to workout and drink enough water, fitness and nutrition articles and a database of Nutrisystem approved recipes.
Eating Plans
Noom vs. Nutrisystem – Eating Plans
The Noom Eating Plan
The Noom app labels food as green, yellow, or red. Green foods have a high nutritional value but are low in calories. Yellow foods are nutritious, but they do contain sugar and/or fat. Red foods offer little to no nutritional value.
Noom health and wellness coaches are always available via the app's chat feature to provide valuable insight into your daily dietary needs.
The Nutrisystem Eating Plan
Nutrisystem's eating plan involves eating the proper portions of healthy foods and limiting added sugars and unhealthy fats. The Nutrisystem diet is designed to put your body into fat-burning mode, and you shouldn't have to starve yourself. You'll eat every two to three hours on the Nutrisystem plan, and that includes two healthy snacks.
According to Nutrisystem's grocery guide, you'll need to eat the following:
Four servings of vegetables per day.
Power Fuels: fish, lean meats, nuts and low-fat yogurt
Smart Carbs: fruits, whole grains and starchy vegetables
Free Foods: Foods with less than 10 calories per serving like cinnamon and black pepper.
Extras: Limit yourself to less than 3 servings per day of extras like ketchup, mustard and salad dressing.
Nutrisystem (currently) offers three different plans. It is important to note that at any time, Nutrisystem can change up the programs they offer. These descriptions are accurate as of June 2020.
The Basic Plan
The Basic Plan is designed to help you lose 13 pounds and 7 inches in 28 days. The basic plan includes "The Turbo Takeoff." The Turbo Takeoff is a week's worth of food and snacks to boost your metabolism, reduce hunger and improve blood sugar levels.
The Core Plan
The Core Plan gives you more control over your meal choices. You'll also be able to chat with counselors and use weight loss tools that aren't available with the Basic Plan.
Uniquely Yours Plan
The Uniquely Yours meal plan gives you full control over your dietary choices. Unlike with the other Nutrisystem plans, you can choose as many frozen meals as you like.
Here's an example of some of the foods you'll eat on Nutrisystem:
Breakfast
Oatmeal
Omelets
Granola
Yogurt
Muffins
Pancakes
Lunch
Soup
Stew
Pasta
Hamburgers
Loaded mashed potatoes
Dinner
Chicken and rice
Chili
Pizza
Italian sausage
Broccoli and cheese stuffed chicken
Quesadillas
Snacks
Cookies
Cupcakes
Brownies
Noom vs. Nutrisystem – Plan Duration
How Long Does Noom Last?
Noom subscribers can choose to follow the 24-week Diabetes Prevention Program or the 16-week Healthy Weight Program. Noom is suitable for weight management after weight loss. Members can continue using the app after they reach their target weight.
If you purchase Noom on a month-to-month basis, you'll pay $59 every month. You can save tons of money by signing up for an annual subscription. The yearly subscription equates to about $17 a month.
How Long Does Nutrisystem Last?
Nutrisystem is a 28-day plan that can be renewed monthly. Most Nutrisystem reviews said they used the program for at least six months.
Significant Differences Between Noom and Nutrisystem
There are some apparent differences between Noom and Nutrisystem – one is an app, and the other is a meal delivery service.
If you break down the two programs, you will see that they are based on the same foundation of eating more green foods and limiting high-fat foods and low-nutrition.
Can You Follow Nutrisystem on Noom?
Yes, you can use the Nutrisystem program while following Noom. You'll log your foods in the Noom app the same way you would if you were cooking your own meals or eating out.
If you're using Nutrisystem, download the free trial offer of Noom today and see how easy it is to track what you eat and learn how to lose weight, in about 10 minutes a day.
Possible Side Effects of Noom vs. Nutrisystem
Noom doesn't require users to take any untested supplements or follow a restrictive eating plan. This approach allows users to lose weight without experiencing any unwanted side effects. Both the Diabetes Prevention Program and the Healthy Weight Program are safe and effective for weight loss.
The most common side effects associated with Nutrisystem are:
Indigestion
Diarrhea
Upset stomach
These adverse effects are likely caused by an abrupt change in diet, not by the Nutrisystem meals themselves.
Research
Noom vs. Nutrisystem – The Research
Clinical Research on Noom
The creators of Noom wanted to create an app that was based on scientific evidence. During the research and development phase, Noom underwent extensive testing through clinical trials.
A review published in Scientific Reports documents the weight loss journey of 35,000 women who were asked to try the Noom app for nine months. Nearly 80% of these women lost weight by following the Noom diet plan.
According to a study published in the Journal of Medical Internet Research, having regular contact with a virtual coach improves success rates amongst dieters. Noom provides a health and wellness coach to all members.
The entire Noom program is based on making behavioral changes. One study published in the International Scholarly Research Network found that people who lost weight without behavior modification regained the weight in the months following the completion of their diet.
Clinical Research on Nutrisystem
A systematic review published in the Annals of Internal Medicine studied participants for 12 weeks while following a variety of popular commercial weight loss plans. Nutrisystem users saw a 3.8% more weight loss compared to participants in the control group. Researchers stated that Nutrisystem has potential, but more in-depth studies are needed.
Nutrisystem relies on portion control to foster weight loss. According to a 2014 study published in the International Journal of Obesity, managing portion size is an effective way to reduce obesity.
Most Nutrisystem meals are high in protein. A high-protein diet is often touted as a tried-and-true weight-loss method. One study published in Obesity Facts found a significant difference in weight loss between participants who followed a high-protein diet versus a diet that called for average protein intake. The dieters who increased their daily protein intake, lost more weight. They also kept the weight off longer.
Finally, we looked at the science behind meal delivery services. A study published in the Journal of Human Nutrition and Dietetics suggests that having portion-controlled meals delivered regularly can promote weight loss.
Quick Facts
The Facts About Noom vs. Nutrisystem
Quick Facts on Noom
Noom is one of the most searched diet programs on Google.
Noom is recognized as a positive lifestyle change program by the CDC.
Subscribers can choose between the 16-week Healthy Weight Program and 24-week Diabetes Prevention Program.
Eat all of your favorite foods with Noom.
Side effects are never an issue.
Quick Facts on Nutrisystem
Nutrisystem is a meal delivery service.
Nutrisystem meals rely on portion control to help you lose weight.
NuMi is Nutrisystem's app for tracking your progress.
Nutrisystem is not designed for vegans or people with gluten intolerance.
You can eat out at restaurants while on the Nutrisystem program.
Bottom Line
The Final Take on Noom vs. Nutrisystem
We have to say both Noom and Nutrisystem come with some amazing clinical research. We believe Nutrisystem is a great way to jumpstart your weight loss and start learning about portion control. Still, Noom believes these changes aren't enough, so they chose to add in psychology.
Noom is one of the best weight-loss programs we've ever encountered. Take it for a test drive today with a free trial offer – for Dietspotlight readers only.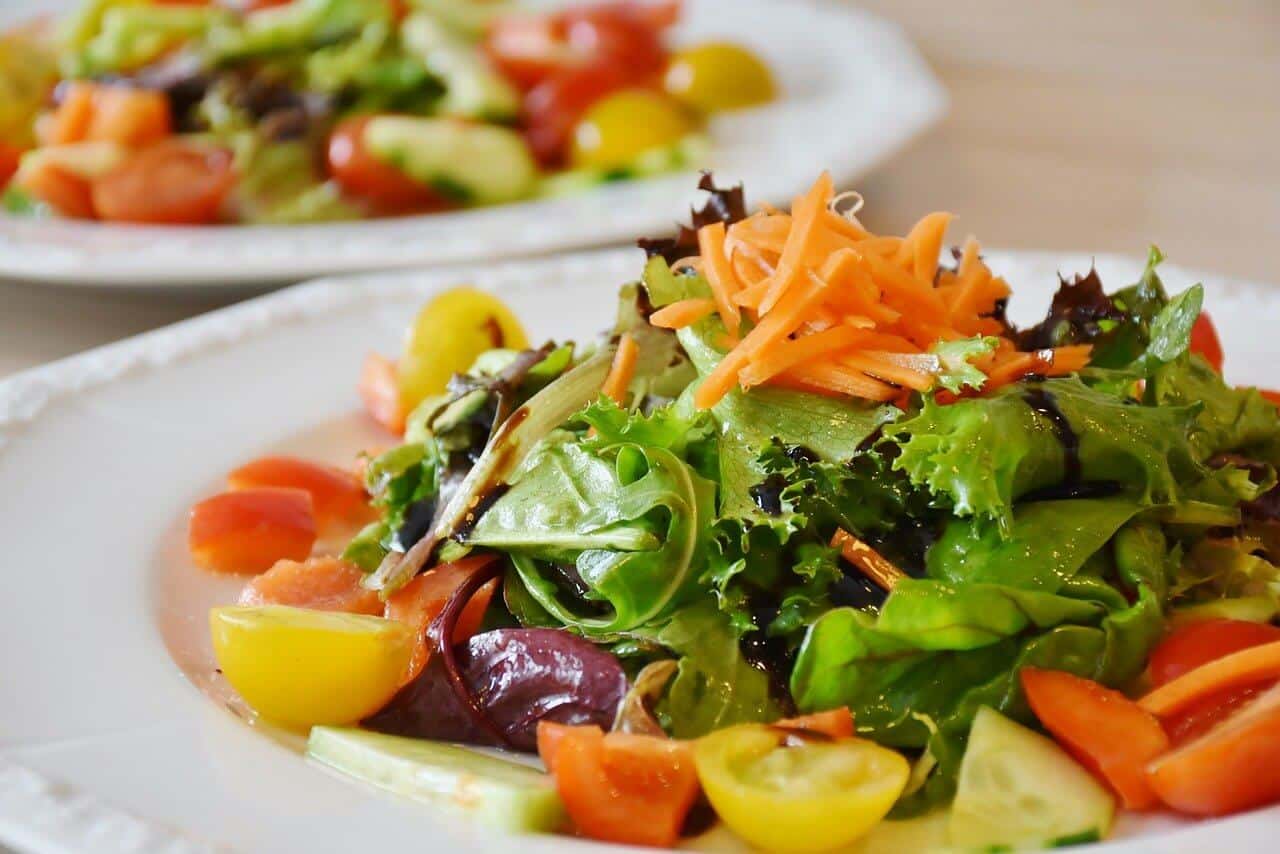 Questions
Noom vs. Nutrisystem Questions and Answers
Does Noom send you food?
Noom does not send its users foods. Instead, they offer to create customized meal plans so you can purchase your own food and make meals at home.
How much is Noom?
The cost of Noom depends on how often you want to pay. The membership plans available include:
Monthly payment: $59
Payment every 2 months: $99
Payment every 4 months: $129
Payment every 6 months: $149
Payment every 8 months: $159
Yearly payment: $199
The more months you pay for upfront, the cheaper the monthly cost is for you.
How many calories does Noom allow?
Noom creates a customized plan for each individual, so the calories allowed in each plan will be different based upon your physical attributes and goals.
What are green foods on Noom?
In the Noom program, you can consume multiple kinds of foods, including green, yellow, and red foods. These foods are the best kind to eat and make up 30% of the calories in your diet. These include apples, blueberries, broccoli, cucumbers, brown rice, and more.
What are the yellow foods on Noom?
Yellow foods are still healthy but are dense in calories. These kinds of foods make up 45% of the calories in your diet. Examples of yellow foods include salmon, avocado, eggs, black beans, and low-fat cheeses.
What are red foods on Noom?
Red foods are ones that are high in calories and should be consumed infrequently. These make up 25% of the calories in your diet. Some examples of red foods include mayonnaise, pizza, hamburgers, olive oil, and fruit juice.
Is Noom weight-loss based on calorie-counting?
Noom's program is not based on calorie counting but instead learning about your own eating behaviors and encouraging long-lasting weight loss effects. However, you do have a daily calorie goal.
Does Weight Watchers own Noom?
Weight Watchers does not own Noom.
How do I cancel a Noom subscription?
According to Noom, if you want to cancel your subscription, you'll have to talk to your Goal Specialist through the chat function on your app. They will send you a link to process the cancellation. It is important to note that merely uninstalling the app will not stop the subscription.
What is the Noom app?
The Noom program can be accessed through a mobile app. It is available from Google Play and the Apple Store, making it easy to access from any device.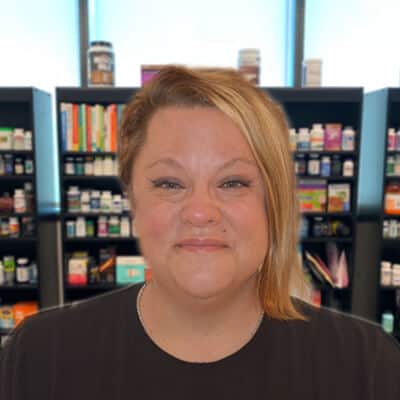 About the Author:
Summer Banks has researched over 5000 weight-loss programs, pills, shakes and diet plans. Previously, she managed 15 supplement brands, worked with professionals in the weight loss industry and completed coursework in nutrition at Stanford University.
Updated: