Garden of Life Raw Fit Review

- 14 Things You Need to Know
Garden of Life Raw Fit is an organic meal replacement designed to help its users lose weight. Garden of Life Raw Fit claims that it "satisfies hunger and fights cravings." While this does appear to be a high-quality protein drink, health experts warn against using meal replacements instead of eating real, whole foods.
Our research team researched all of its ingredients to see if they really could satisfy hunger and fight cravings. Here are the results of our research.
Garden of Life Raw Fit can be purchased through their Official Site.
Garden of Life Raw Fit Readers:
Noom
is offering our readers a
free trial
, for a limited time.
Click here
for this special offer!
Overview
What is Garden of Life RAW Fit?
Raw Organic Fit is a powdered supplement which is certified by the USDA. It is Organic, Raw, and has plant-based ingredients, according to Food Science and Technology. It is a vegan-friendly and high-protein powder which is made explicitly for weight loss. The major constituents of the powder are 13 raw sprouted organic ingredients.
It is unique from other protein supplements available in the market because it is loaded with other clinically-approved ingredients, including Svetol Green Coffee Bean Extract, Raw Food Created Chromium, and Organic Cinnamon. These ingredients are all beneficial to you as they burn fat faster, maintain healthy blood sugar levels, boost your energy, aid in losing weight, and improves your overall health.
Raw Fit is a product which will act as your gateway and lighthouse to extraordinary health and body composition. Raw Organic Fit is a high-protein powder which is made to augment your dietary needs and workout plan, enabling you to lose a few pounds, build your muscle mass, and restore balance to your metabolic processes.
The supplement is valuable as it produces heat which can cause the denaturation of the protein. This denaturation causes a reduction in the bioavailability of protein to your body. Bioavailability refers to the amount of protein that can be processed and utilized by the body, not the total amount ingested. Natural products such as Raw Fit tend to be more bio-available than chemical-laden alternatives.
Raw Fit also contains Certified USDA Organic plant proteins which are produced at low temperatures. Hence, this low heat preserves their complete amino acid integrity to ensure that you get the desired effect while using the supplement.
Lastly, Raw Organic Fit comes in three delicious flavors such as vanilla, chocolate, and coffee. You can get the original, unflavored variety as well.
Garden of Life believes in the satisfaction of the consumers along with their health. So, it has always opted for the purest, organic ingredients for its products to guarantee that your body is nourished with the nutrients that your body needs to perform its essential functions.
Garden of Life has continually released products since 2000, and it is a trusted company regarding the quality of supplements that it makes. But make sure that you consult a physician or dietitian before using it on a long-term basis.
Cost and Where to Buy
You can purchase Garden of Life RAW Fit on iHerb, Amazon, Thrive Market and more. The average price is somewhere around $40 a canister – though the price could range between $25 and $70.
RAW Fit can also be purchased on the official Garden of Life website for $39.19.
Products Similar to Garden of Life Raw Fit
How Did Garden of Life RAW Fit Start?
Raw Fit  is a supplement which is proudly produced by an organic supplement company which is named as Garden of Life. It possesses an enormous amount of natural ingredients rather than any synthetic compound.
You will not come across any artificial sweeteners or GMOs in the product. It comes with the USDA's organic seal of approval.
Garden of Life operated out of Palm Beach, Florida and began operation in 2000. Since then, it has been making blends that aid people with weight loss and boost energy levels without causing severe side effects.
You can get more information about the products on the official site of the company. You can also contact the company for online delivery, as their phone number and address is mentioned on the website.
Scroll below for one of the best products we've seen over the last year.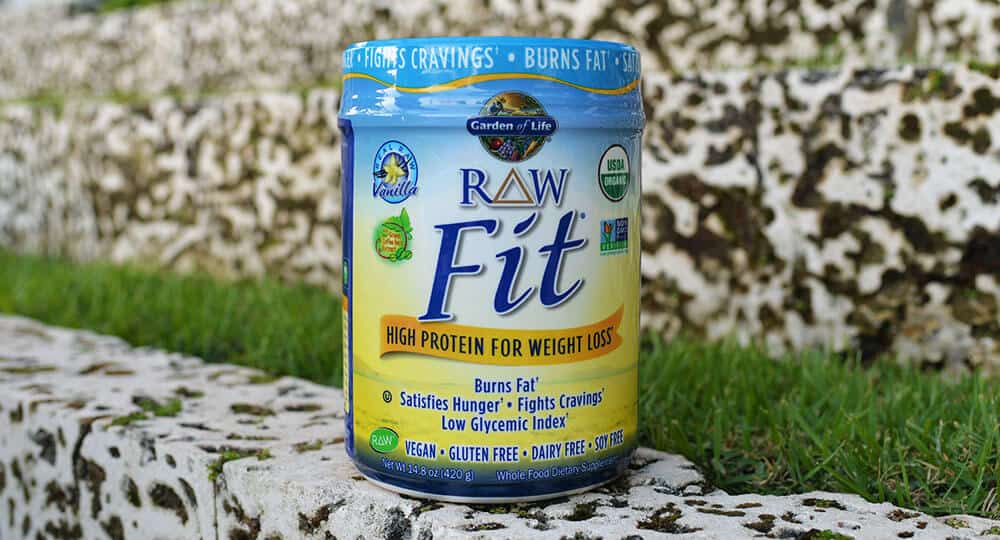 Claims
Garden of Life RAW Fit Claims
Garden of Life RAW Fit is a versatile protein blend that comes in various flavors so that the consumers can choose the one they like.
It claims to be a product that aids in weight reduction, increases muscle mass, burns excess fat, and boosts energy levels. So far, the reviews about the claims made by Garden of Life on RAW Fit are positive.
No issues of adverse effects or false advertisement have come up. Users have found RAW Fit to be effective in doing all of the things that it claims, so you can confidently and efficiently use it and expect results.
Ingredients
Garden of Life RAW Fit Ingredients
The principle ingredients of Garden of Life RAW Fit bend are listed below. The components are as follows:
Raw Certified Organic Protein Blend
Raw Certified Organic Protein Blend constitutes about 41 grams of the one scoop of powdered supplement.
Organic Pea Protein contains high protein blend and is useful for vegans.
Organic Sprouted Brown Rice Protein is suitable for immunocompromised people as it helps to deal with allergies.
Organic Tapioca Fiber is useful for your digestive health.
Organic Chia Seed & Sprout has maximum nutrients while giving minimal calories to your body.
Organic Flax Seed & Sprout are an excellent source of antioxidants in the body, according to a Russian scientific journal.
Organic Amaranth Sprout is a favorite staple food.
Organic Quinoa Sprout is a replacement for rice in supplements.
Organic Millet Sprout has a delicious taste.
Organic Buckwheat Sprout is a rich source of inositol, choline and Vitamin B.
Organic Garbanzo Bean Sprout is rich in proteins and has excellent taste.
Organic Lentil Sprout is a source of choline, folic acid, inositol, PABA, and Minerals.
Organic Adzuki Bean Sprout contain bioflavonoids that have antioxidant and anti-inflammatory health benefits.
Organic Sunflower Seed Sprout grows the cell membranes and has effects in balancing the hormones.
Organic Pumpkin Seed Sprout are nutritional powerhouses and have antioxidant properties.
Organic Sesame Seed Sprout is a rich source of proteins and iron.
Raw Certified Organic Weight Loss & Stress Management Blend
Raw Certified Organic Weight Loss & Stress Management Blend contains the following ingredient in its 700 mg  formula to assist with weight loss and fat destruction in the body:
   Raw Organic Svetol (Naturally Decaffeinated Green Coffee Bean Extract) acts as a fat burner, so you don't need a crash diet to lose weight. It regulates the levels of glucose in the blood as well.
   Raw Organic Ashwagandha, an adapotgen, has countless benefits such boosting the body's of antioxidants and fighting free radicals. It helps in regulation of the immune system. It reduces inflammation in case of stress.
Raw Certified Organic Glucose Management Blend
Raw Certified Organic Glucose Management Blend constitutes about 300 mg of the one scoop of the blend and has the elements like:
   Organic Baobab Fruit has anti-oxidant effects on the body.
   Organic Cinnamon is useful to regulate the blood sugar levels.
   Organic Daikon Radish Sprout is a Good source of vitamins A, B6, C, calcium, iron, magnesium, phosphorus, potassium, and zinc.
   Organic Alfalfa Sprout is an active source of calcium, vitamin K, and vitamin C.
Raw Probiotic & Enzyme Blend
Raw Probiotic & Enzyme Blend constitutes about 53gm of the one scoop of the blend. The crucial probiotics include the 3 Billion CFU (good baceria) along with:
   Lactobacillus acidophilus, which improves lactose tolerance in people who are allergic to lactose.
   Lactobacillus Plantarum, which makes sure that the body gets resistant to E. Coli infections
The enzymes are an active part of the blend. They are numerous and are made a part of the blend to aid the digestion and other metabolic processes of the body.
The essential enzymes that catalyze the metabolic machinery of the body include the ones listed below:
   Protease
   Aspergillopepsin
   Beta-Glucanase
   Cellulase
   Bromelain
   Phytase
   Lactase
   Papain
   Peptidase
   Pectinase
   Hemicellulase
   Xylanase
The ingredients have their own benefits and side effects, but collectively they have a synergistic effect in increasing muscle mass, reducing body fat, and elevating the energy levels of the body.
Does it Work
Does Garden of Life RAW Fit Work?
Garden of Life RAW Fit has worked quite effectively in the consumers who have used it for weight loss and muscle mass gain purposes. Just one scoop up to twice daily is the recommended dose, which can satisfy your hunger cravings and suppress your appetite.
It works for weight loss, as it comes with about 1 gram of sugar, 28 grams of protein and 4 grams of fiber which cut down the calorie index of the body.
The herbs in the supplement are added to manage the stress levels solely. Stress causes a gain in weight by reducing the rate of weight loss, so the stress-reducing herbs can aid in weight loss as well.
The most acknowledged aspect of the product is the digestive enzymes, which certify safe and promote comfortable digestion and healthy metabolism within the body.
All in all, the product is useful in boosting energy levels and metabolism to  promote  natural fat burning while providing protein for lean muscle mass gains. The amino acid profile of the powder shows how beneficial it is for increasing muscle mass from the healthy proteins.
Brown rice, a potential allergen, is the only ingredient that is concerning the consumers. Recent trials published in the Journal of Healthcare Engineering have indicated that this specific brown contains traces of heavy metals which are potentially unsafe for human consumption and have severe adverse effects on normal and healthy users as well.
Benefits & Results
Garden of Life RAW Fit Benefits and Results
Garden of Life RAW Fit is a blend which has countless benefits for the consumers. Have a detailed insight into the benefits of RAW Fit so that you can understand why you may want to use it:
   Enhances the energy levels and helps to increase lean muscle mass
   Can be used pre-workout or post-workout
   Satisfies by suppressing the hunger and helps you stay full for a longer time as you are consuming organic whole food fiber
   Composed of plant proteins, which can be easily digested along with the useful live probiotics and enzymes
   Has a complete nutritional package in it as it contains 28g of total protein—13 organic sprouted grains, seeds, and legumes
   Is loaded with Svetol Green Coffee Bean Extract which is added to burn fat naturally
   It helps in the maintenance of healthy blood sugar levels
   Contains Organic Ashwagandha which is the key ingredient as it helps to fight cravings for fatty foods
   Has 5g of naturally occurring branched-chain amino acids (BCAA) which help in building the muscle mass
   Contains the natural amino acids which are useful in fulfilling the protein needs of the body
The Garden of Life RAW powder has produced countless benefits in consumers. Whether you are a bodybuilder or an ordinary man, you can achieve the desired results by the use of this supplement powder on a regular basis. The results will come out after long-term use, but RAW Fit will make sure that your nutritional deficiencies are covered.
Details on Garden of Life RAW Fit and Weight Loss
Garden of Life RAW Fit has its effectiveness in lowering the levels of cholesterol and bad fats in the body. The ingredients used in the blend make sure that the appetite suppression is achieved which reduces the calorie intake. It has a secondary impact ion the loss of weight from the body. Other than that, the burning of fat by protein denaturation is another aspect to consider in the weight loss property of the blend. So, cutting the discussion short, the mixture is effective in losing weight.
Directions
How to Use (Take) Garden of Life RAW Fit
Garden of Life RAW Fit is easy to use as compared to the other supplements available in the market. The manufacturer has provided the clear directions for use on the label for the convenience of the users.
All you have to do is to mix 1 level Garden of Life RAW Fit scoop with eight water ounces. You can also mix it with milk to make a shake. If you think you cannot tolerate the taste of the blend, you can mask it with flavored milk as well. Garden of Life RAW Fit goes great with unsweetened almond milk.
You can take it pre-workout and post-workout as well.
The use of the product is prohibited in children. Also, if you are taking any other medications, pregnant, nursing or have a medical condition, you cannot use this product.
Side Effects
Potential Garden of Life RAW Fit Side Effects
Garden of Life RAW Fit's list of potential side effects can get longer if we consider the individual side effects of each principle ingredient. But as most of them are natural, the side effects are minimal.
Here are some potential side effects that are  common among consumers. The possible side effects of the Garden of Life RAW Fit include the following things:
   Itching and rashes in immuno-compromised individuals
   Dizziness and sleepiness
   Stomach discomfort including bowel obstruction, diarrhea, and constipation
   Headaches
   Nausea and vomiting
   Increasing stress levels
   Decreasing body's immunity in some extreme cases
   Dependence on the supplement is developed in some individual due to genetic makeup
You can avoid these side effects if you use the product with the consultation of your physician.
Warnings
Garden of Life RAW Fit Product Warnings
Product warnings is a concern consumers have before they opt to use a product. It is their right to know anything that will affect them in any manner.
If they are going to use the product, they should know all the possible consequences beforehand. If the company fails to make a clear label of the product on which all the product warnings are stated clearly, then they are liable to get into trouble. The product could get unapproved or even lead to legal issues if any consumer gets adversely affected.
Here are some general product warnings about Garden of Life RAW Fit:
   Do not take the supplement as a part of shakes or oral powder if you are a child or a teenager under 18 years of age as its use is limited to above 18 due to the potential side effects and allergies in the kids
   As the powder has some enzymes in it so interaction with drugs and food can be possible in some cases
   Do not take it without the doctor's prescription or the dietitian's recommendation for energy boost, mass muscle gain, or weight loss
   Do not use if you are a pregnant woman, has given birth recently and is a lactating mother as well as it has harmful effects on the fetus and the newborn
   Do not overdose the supplement and make sure you take the dose as stated on the label for each supplement
   Do not use if you are going to operate any heavy machinery
   Do not use it if the product comes without any name or fake label without the product description
   Make sure that you can see the manufacturing date and expiry date of the product on the label. Ensure that the product is within its expiry date limits
   Do not use the product if any wrong ingredient is present in the blend or any component unapproved by FDA is in the supplement
   Do not use it if the aluminum seal tampers
   Do not use if the powder has any rough odor or soggy appearance
   Do not use the supplement if FDA does not approve it due to any adverse effects or any false advertising
   Immediately stop the use of the supplement if any abnormal symptom such as allergic reactions or rashes appears on your body or presence of any blood in your stool
Make sure that you consider these warnings before you opt to use any supplement for weight loss or boosting energy. Use under the guidance of a doctor or health professional. Use by teenagers and children is also strictly prohibited.
Any Garden of Life RAW Fit Lawsuits?
There are no lawsuits involving Garden of Life RAW Fit or the parent company.
Garden of Life RAW Fit Alternatives
Although Garden of Life RAW Fit has no life-threatening side effects and severe consequences,  here are various alternatives available in the market.
The supplement market is considered a vegan's heaven as most of the products are vegan-friendly. So, the other options that are available in the market have almost the same naturally derived ingredients.
The most common alternatives of Garden of Life RAW Fit that is opted by the users are BodyMe Organic Vegan Protein Powder Blend, Sunwarrior Warrior Blend Organic Raw Vegan Protein Powder, Buy Whole Foods Organic Broccoli Seeds 500g.
You can use any of them in place of Garden of Life RAW Fit if you have experienced any adverse effect with it. But make sure that you consult a physician before using any supplement for any purpose.
Pros and Cons
Pros:
There are no current lawsuits.
The product is available for sale through trusted retailers.
Cons:
Few reports of website loss.
Some uncomfortable side effects have been reported.
What Users Are Saying
"Very potent if you not used to caffeine. – Great meal replacement!"
"Taste somewhat like cinnamon, very gritty flavor tho. Didn't fill me up. Not satisfied with this product."
"This used to taste better. Something has changed. I buy the Vanilla and it tastes like paste or Play Doh. I add cinnamon and nutmeg and more stevia to make it palatable. But after this last container, no more. And they fill their containers only half full. such a wast of packaging. It's like bait and switch, you see a big container and assume it will be full, it's not. I bought 2 of them and could fit contents of both into one. But the taste, the worst."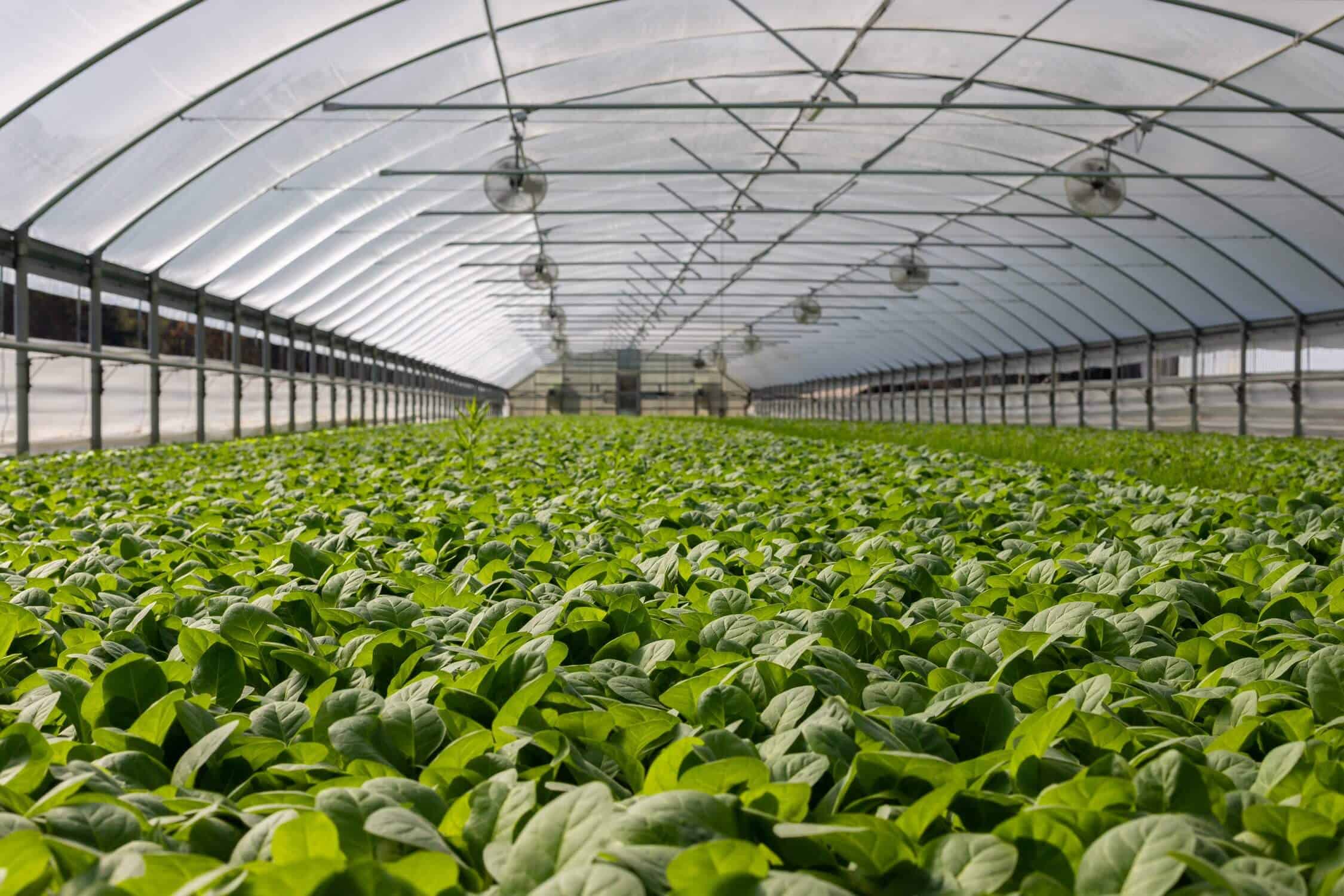 Bottom Line
The Bottom Line on Garden of Life Raw Fit
Let's take a final look at the facts, shall we? We were looking forward to reviewing Garden of Life RAW Fit because it appeared to be a solid product. We were disappointed to see a number of complaints about the supplement doing nothing to promote weight-loss, so we're skeptical about recommending the supplement. Plus, there are reports of side effects that leave us concerned.
If you'd like to drop some pounds, we recommend selecting a weight-loss program that is supported by published clinical research and a company that wants to see you succeed.
Among the best programs we've seen this year is one called Noom. The app promotes sustainable life changes that help you lose weight, over time, and keep it off for good. It's this long-term support, including human coaching and personalized meal plans, that you gain the information you need for success.
Plus, the company that makes Noom is quite confident in the weight-loss app, so they're offering customers a free trial.
Learn More About Noom »