Gainful Review

- 12 Things You Need to Know
Gainful – the personalized protein powder that claims to help you with your goals. The powder says it is personalized to meet your nutrition needs, but is that true? What can you expect from this protein supplement?
To learn about the Gainful ingredients, potential side effects, flavors, ingredient research, and more, make sure to check out the bottom line.
Gainful can be purchased through their Official Site.
Overview
What is Gainful?
Gainful is a protein powder that is designed to take all the guesswork out of protein supplements. It does this by providing tailored, personal protein powder mixes for each customer.
When you sign up for Gainful, you will start by filling out the personal quiz. Among other factors, you will put in your age, weight, sex, diet, usual exercise routine, and fitness goals. This provides targeted, personalized protein supplementation for everyone.
Gainful operates based on a few principles, mainly that protein supplementation may increase body mass and weight loss, especially in conjunction with exercise. Here's what the research says:
Gainful Competitors
Who Makes Gainful?
Gainful was started by Eric Wu and Jahaan Ansari, two soccer enthusiasts who started mixing their own protein powder after watching their teammates drink mass-produced supplements.
They worked in conjunction with registered dieticians and the Science Advisory Board to design their protein powder. Their team still includes professional dieticians to ensure that their protein powder is safe and effective.
Other products:
Personalized Hydration
Pre-Workout
Performance Boosts
Scroll below for one of the best products we've seen over the last year.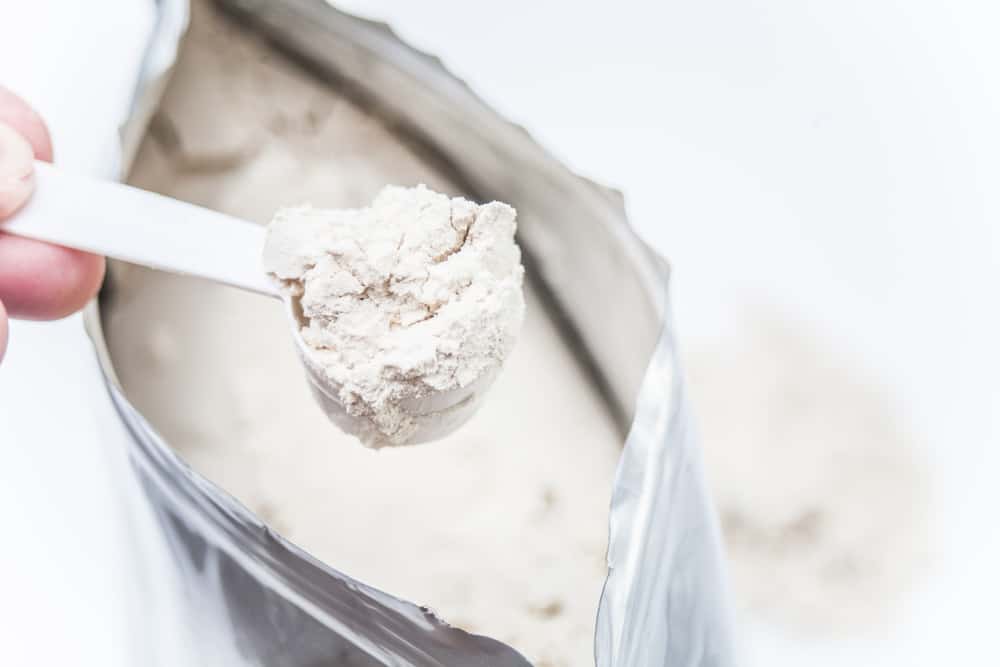 Gainful Customer Service
You can reach Gainful customer service any weekday from 9 AM-5 PM PST via email, phone, or chat:
Email: hello@gainful.com
Phone: 415-991-7243
Claims
Gainful Claims
Gainful claims that using its tailored protein powders can help you lose or gain weight and build muscle more effectively than mass-produced protein powders, which are not tailored to the individual.
Their protein powders, on the other hand, are based on your personal physicality, fitness level, and goals.
Gainful claims that its supplements contain ingredients designed to aid in weight loss, or alternatively weight gain, muscle building, and improved metabolism. Some of these ingredients are intended to heal muscles and reduce fatigue after exercise.
Ingredients
Gainful Ingredients
Since each of Gainful's protein powder formulas is unique, they have different ingredients. Gainful protein ingredients may include between two and seven of the following substances:
Pea protein
Brown rice protein
Oat powder
Whey protein concentrate
Whey protein isolate
Coconut oil
Sunflower oil
Monk fruit
Stevia leaf extract
Green tea extract
BCAA blend
Micellar casein
Tapioca dextrose
Tapioca maltodextrin
Do Gainful Products Work?
Whey Protein
Whey protein is extremely easy for your body to digest and metabolize, according to the Proceedings of the National Academy of Sciences of the USA. This is one reason why it is a popular choice for protein powders.
Protein supplements like this have been shown in Current Opinion in Clinical Nutrition and Metabolic Care to be effective at rebuilding muscle loss due to age and promoting healthy weight gain.
Micellar Casein
Casein is a protein found in dairy. It has been shown in the British Journal of Nutrition to be highly effective at curbing appetite. The body digests casein very slowly, which means that its effects are long-lasting.
Studies, particularly one published in the Nutrition Journal, have shown that taking casein supplements resulted in test subjects consuming fewer calories for several hours. Casein is also an excellent source of calcium.
Pea Protein
Pea protein is a good plant-based alternative to proteins found in animal products. Researchers have found that it has a similar effect to whey protein in long-term feelings of satiety and reduced calorie consumption.
BCAA
BCAA stands for branched-chain amino acids. These are the amino acids leucine, isoleucine, and valine. Research in the Journal of Nutrition has shown that these amino acids decrease muscle fatigue and soreness after exercise and aid in building muscle.
Tapioca
Tapioca is full of resistant starch. This means that the body does not break it down easily. This is linked to improved metabolism, lower blood sugar levels, and longer feelings of fullness in the British Journal of Medicine.
Weight Loss
Gainful and Weight Loss
What is the likelihood that Gainful will actually help you lose weight?
In general, a diet higher in protein has been shown to improve weight loss, at least according to one study published in Obesity Facts. That means it is very likely that a protein powder like Gainful will help you lose weight, especially in combination with a moderate exercise routine.
Gainful uses ingredients that have been extensively studied in sports nutrition. These studies show that such ingredients do indeed stimulate weight loss. They do this in a variety of ways, such as stimulating the metabolism, improving feelings of satiety, slowing down digestion, and more.
Some of Gainful's ingredients are also intended to be used in conjunction with exercise. They may help stimulate muscle development or decrease cellular damage in muscles, helping heal soreness and fatigue after strenuous workouts.
Side Effects
Gainful Side Effects
In general, protein powder is not contradicted and there are no known side effects. Gainful is no exception. The company is transparent about disclosing each of the ingredients that they use, so customers know if they cannot tolerate one.
The most likely side effect is an intolerance to whey protein or lactose. For lactose-intolerant customers, Gainful recommends its plant-based formula.
Cost and Where to Buy
Gainful is a subscription service and can be bought directly through the Gainful website. This is important since each customer needs to fill out the quiz before they can receive their personalized protein powder. Customers pay $45 for 14 servings of unflavored protein powder.
They can choose up to 4 Gainful flavor sticks for free in Strawberry Cream, Madagascar Vanilla, Rich Chocolate, Caffè Mocha, Cookies & Cream, Chocolate Peanut Butter, Matcha Green Tea, Cinnamon Toast, and Sea Salt Caramel.
Pros and Cons
Pros and Cons
Pros
Gainful may help you gain or lose weight and build muscle
Tailored to individual needs
Subscription includes sessions with a registered dietician
Cons
Gainful is more expensive than some comparable protein powders
There is some minor risk of intolerance to one or more ingredients
What Users Are Saying
What Users Are Saying
"I have been so happy with my Gainful protein. The flavors are great and Gainful has helped me with my weight loss and muscle gain goals! I am down over 25lbs since I started and have muscle definition I have never had before!"
"Has caused me nothing but bloating and stomach discomfort and pain."
"I have loved the protein and supplements that I have tried so far, even the flavors are great. I often feel nauseous from other supplements, but I feel great after using Gainful supplements. My only concern is the price, I understand that for a quality protein, it will cost more, but it is out of my sustainable price range for long term."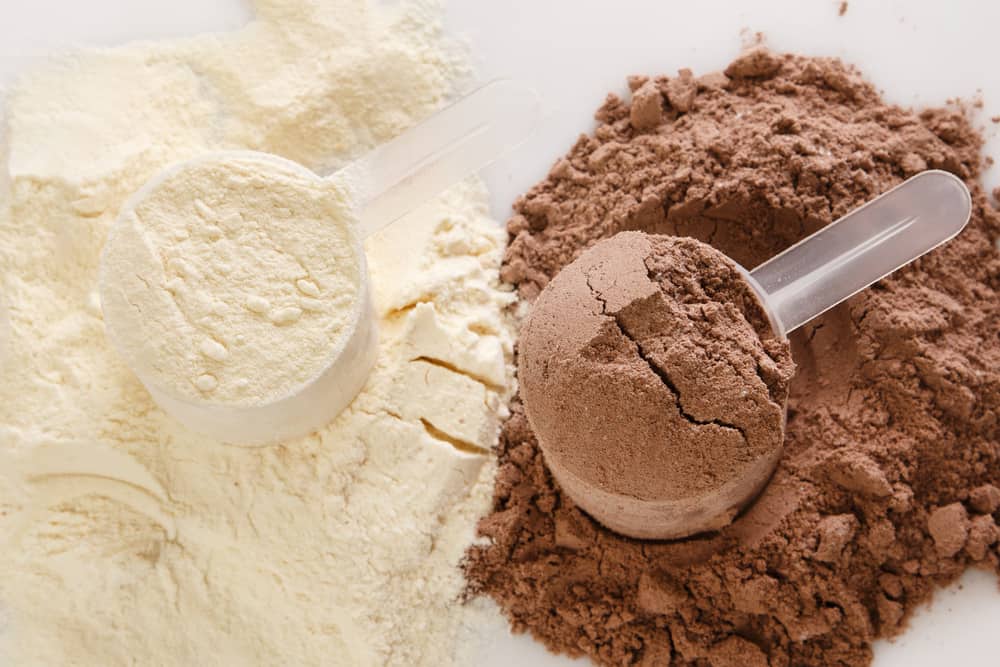 Bottom Line
Bottom Line on Gainful Results
Protein powders have been shown to aid in weight loss by stimulating the metabolism and increasing feelings of fullness. Ultimately, there is not enough research to say definitively whether a personalized protein formula is better than a generic one.
However, Gainful's ingredients are backed by science and their team includes registered dieticians, which makes them a safe option for your workout and weight loss goals. Your results will be even better when combined with a clinically-proven program like Noom in your corner.
With this program, users can log their food with an extensive food database, have 1:1 health coaching sessions, set daily goals, track health information, and even access a personalized meal plan. Ready to give Noom a try? You can take advantage of a free trial offer for a limited time.
Learn More About Noom »