Serious Mass Review

- 14 Things You Need to Know
I'll need to make a confession: I was obsessed with researching Serious Mass. We dug deep into ingredients, side effects, clinical research and quality of customer service. Additionally, we examined hundreds of consumer comments and reviews. Then, we condensed and summarized to give you the info you need.
Serious Mass can be purchased through their Official Site.
Overview
What is Serious Mass?
Serious Mass Nutrition is an extremely high-calorie protein powder, with each serving being 1,250 calories along with 50g of protein. Serious Mass often is considered a high-calorie, yet slow-digesting protein powder.
The supplement comes in various flavors including:
Banana
Chocolate
Chocolate Peanut Butter
Strawberry
Vanilla
Cookies & Cream
The mixture is designed to promote the recovery of muscles after a workout and to be a shake taken between meals to assist with gaining muscle mass.
Serious Mass Nutrition comes in Serious Mass 12 lb and Serious Mass 6 lb packs.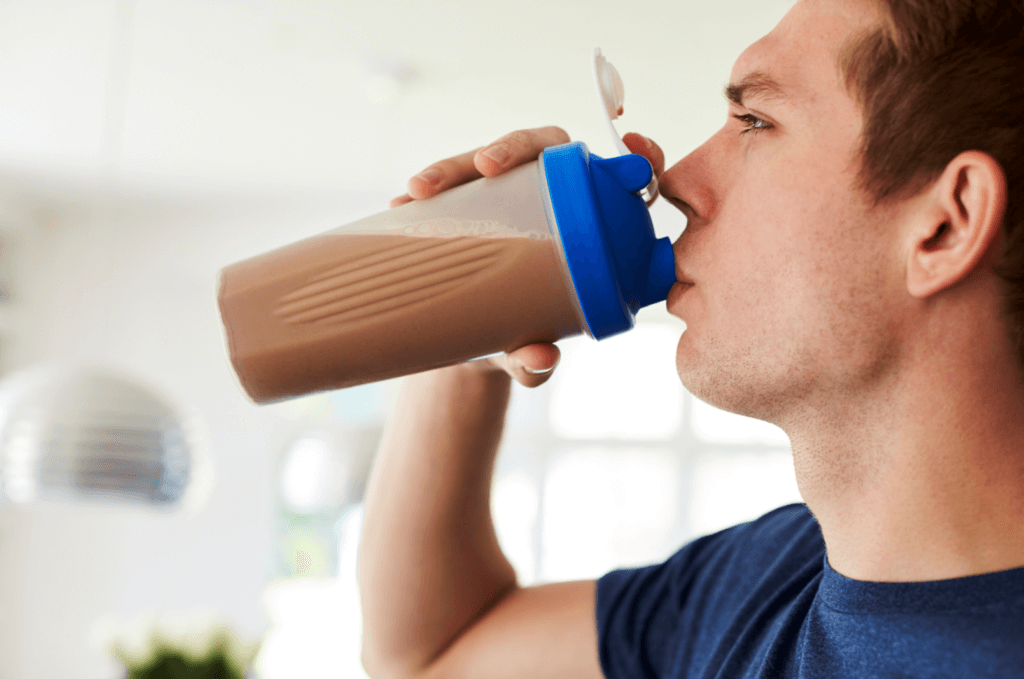 Serious Mass Competitors
How Did Serious Mass Start?
Optimum Nutrition, the manufacturer of the Serious Mass label started operating in 1986 and has since produced a plethora of nutritional supplements manufactured from natural ingredients for bodybuilders and athletes.
The brand is well-known for their 'gold standard' products that are released as powder, bars, tablets, capsules, and ready to drink products.
The Serious Mass label is sold via the company's official website, as well as trusted sites globally.
Scroll below for one of the best products we've seen over the last year.
Claims
Serious Mass Claims
Optimum Nutrition claims to be a mass gain formula that, when mixed with water, provides a high calorie, high carbohydrate shake that builds muscle mass, if used in conjunction with a exercise routine.
The company also states that Serious Mass gives the user the tools to increase their muscle size while undertaking a weight training regime.
In addition to the Serious Mass calories and carbohydrates, the supplement also contains creatine and glutamine that assist with muscle recovery after a heavy workout.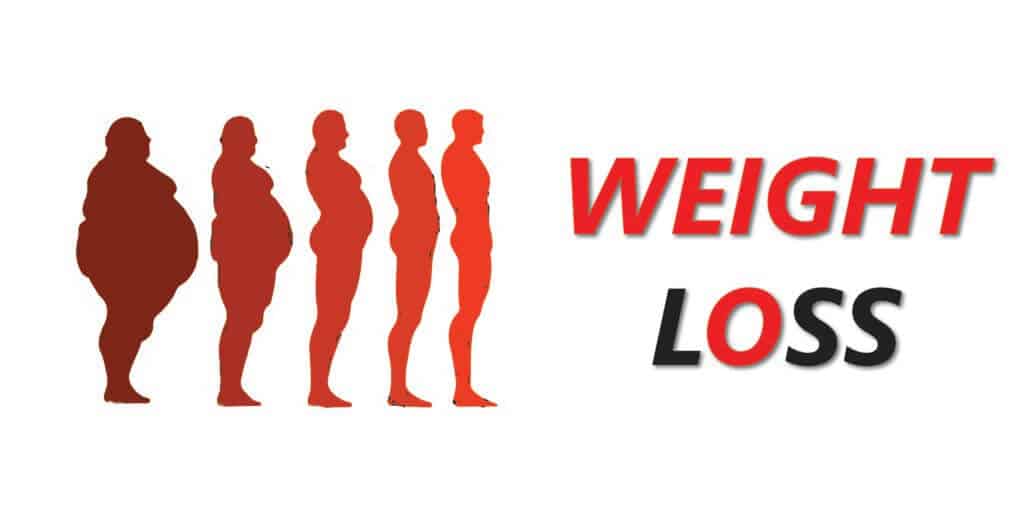 The product is designed to add mass without adding fat.
It is difficult to eat the amount of food necessary to rapidly bulk up muscles, but using a drink such as Serious Mass will allow you to imbibe the number of calories required to build the mass and aid in the recovery of muscle tissue.
Ingredients
Serious Mass Ingredients
Optimum Nutrition claims that Serious Mass is a powder designed to be mixed with water to make a nutritional shake.
The product contains 1,250 calories per serving which is the equivalent of three hamburgers with fries. The major ingredients in the powder include:
Carbohydrates
252 g per Serious Mass nutrition serving
Carbohydrates are sugars, fiber, and starch found in vegetables, grains, fruits, and milk.
They are an important component of a balanced diet and provide the fuel to power the central nervous system, as well as energy to work the muscles.
The name carbohydrate comes from the fact that at a molecular level they contain hydrogen, oxygen, and carbon.
Carbohydrates are recommended while exercising to ensure that your body has the fuel it needs to undertake the work.
Protein
50g per Serious Mass nutrition serving
Protein is required for muscle bulk.
Too much protein can cause a buildup of toxic ketones in the body which will, in turn, place your kidneys under stress to try and eliminate them.
The Serious Mass protein in this shake has been carefully calculated to provide what your body needs but not enough to place stress on your organs.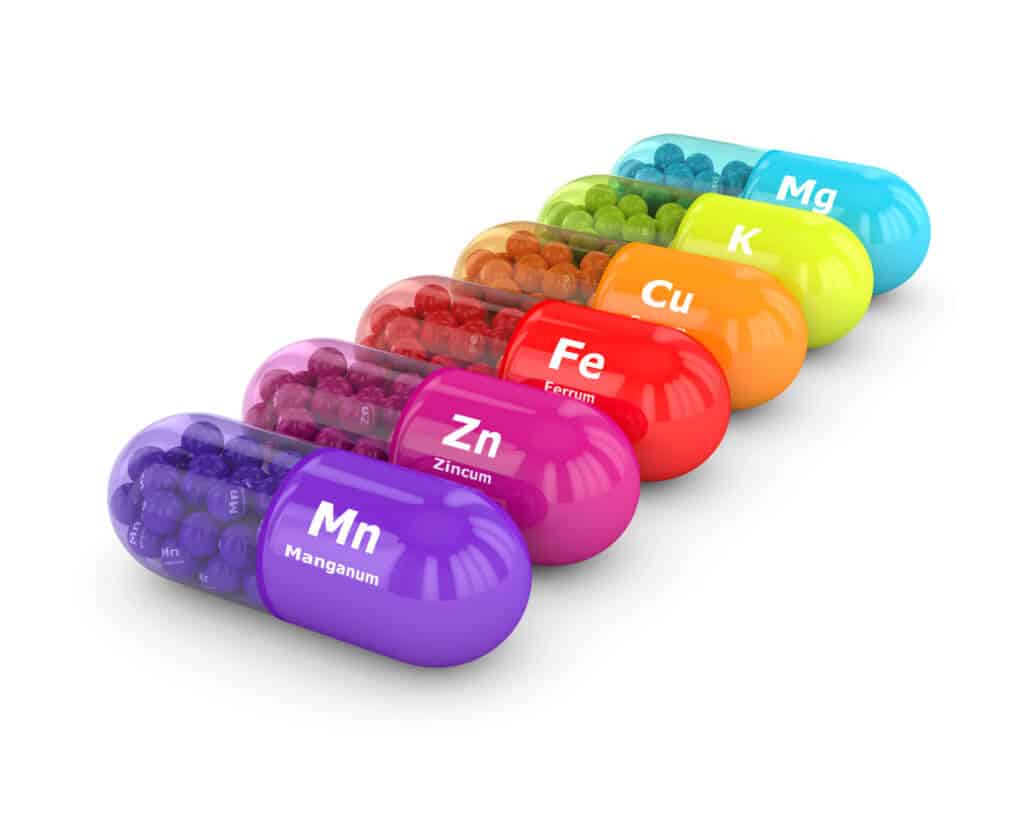 Vitamins and Minerals
Serious Mass contains 25 vitamins and minerals including vitamins A, C, D, and E along with minerals such as Calcium, Iron, Phosphorus, Iodine, Magnesium, Zinc, and Selenium.
Vitamins and minerals are vital to streamline and manage all of the body's functions.
Glutamine
Glutamine is the amino acid that is most abundant in the body. It is created in the muscles and distributed by the blood system to cells that need it to build protein.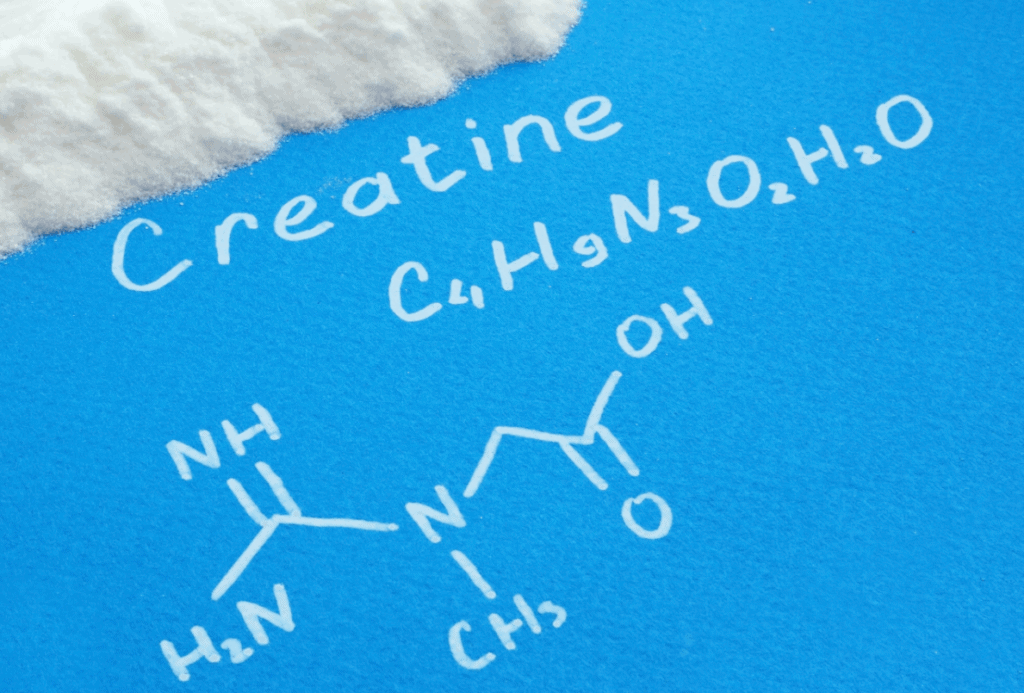 Creatine
Creatine is a natural product that the body turns into creatine phosphate.
Creatine phosphate is used by the body to make adenosine triphosphate (ATP) which is the energy used in muscle contractions.
Does Serious Mass Work?
Serious Mass reviews show it that the product has been successful as a weight and mass enhancer that can lead to increased musculature.
This supplement provides a considerable boost to the daily caloric intake.
Intense muscle building routines require a substantial number of calories to fuel exercise, and these additional calories are difficult to ingest by eating solid food.
The additional Serious Mass calories linked with a high carbohydrate and Serious Mass protein content facilitates the creation of muscle, and the additional calories allow for longer exercise time.
Muscle recovery time from extreme exercise is reduced.
This supplement can be used either at mealtimes or as an in-between snack and a night time booster.
Benefits & Results
Serious Mass Benefits and Results
Serious Mass has never been scientifically tested to verify that the product does what it claims.
The company is required to declare that the product has not been evaluated by the FDA and that it is not intended to treat any disease.
Once again you are at the mercy of the manufacturer to ensure that the ingredients are not contaminated in any way and that the product contains what is indicated on the label.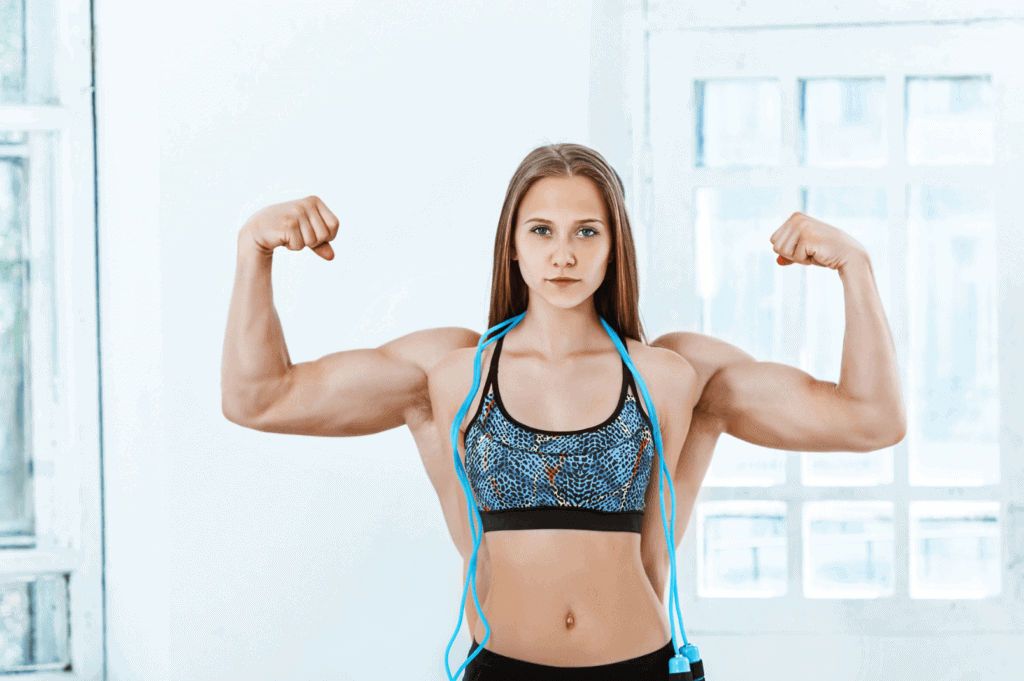 Anecdotal evidence and Serious Mass reviews from users indicate that the product has worked to build mass.
None of the reviews indicated that they had not built mass, but there were many reviews that stated the user would not purchase the product again, due to a dislike of the taste or the cost of the product.
The most popular flavor through most of the reviews was Serious Mass Vanilla, as it is said to combine well with milk and fruit.
Serious Mass and Weight Loss
Serious Mass is not designed as a weight loss product, and with its composition, it will never assist with the loss of weight.
The carbohydrate concentration will simply add fat if this product is not used in the correct manner and does not accompany a serious weight training regime.
Serious exercise is required to burn the calories that are contained within this product.
Directions
How to Use Serious Mass
Recommended Serious Mass Serving Size:
Add 24 oz water into a blender with two heaped Serious Mass scoops of your chosen Serious Mass powder
Blend for approximately 60 seconds
Add some ice cubes and blend further
If you replace the 24oz water with low-fat or skimmed milk, you will get a thicker and creamier shake that is higher in calories.
Optimum Nutrition recommends that new users start with ½ the normal Optimum Mass serving size for the first week (1 heaped Serious Mass scoop) and then build up to the full serving.
Serious Mass Serving Size for In Between Meals
Take a ½ serving (1 heaped Serious Mass scoop) in between meals.
Drinking this will help to support your high-calorie diet and maintain a positive nitrogen balance.
Serious Mass Serving Size for After Workout
Drink a serving (2 heaped Serious Mass scoops) of Serious Mass 30-45 minutes after your workout. This will enhance your recovery.
Serious Mass Serving Size for Bedtime
Drink a serving (2 heaped Serious Mass scoops) of Serious Mass 45-60 minutes before bed.
This will provide the body with all the nutrients it needs to aid muscle recovery overnight.
To get the best results from your exercise and Serious Mass regime, Optimum Foods recommends that the supplement is used in conjunction with a serious weight training regime at least five times a week.
Allow at least 48 hours recovery between exercising the same body parts to facilitate sufficient recovery time.
Side Effects
Potential Serious Mass Side Effects
Serious Mass is a very high calorie, protein-packed supplement that is designed to add mass when used in conjunction with a workout program. While it has it's benefits, it can also result in some unpleasant side effects.
Increased Calories
For the average person, the daily intake of calories should be around 2,000 calories.
Serious Mass contains 1,250 calories per serving, and one pound of fat contains around 3,500 calories.
This means that if you eat your normal diet and add just one serving of Serious Mass each day, you will gain one pound every three days.
This fat gain can only be negated by an exercise program to ensure the extra calories are burned up.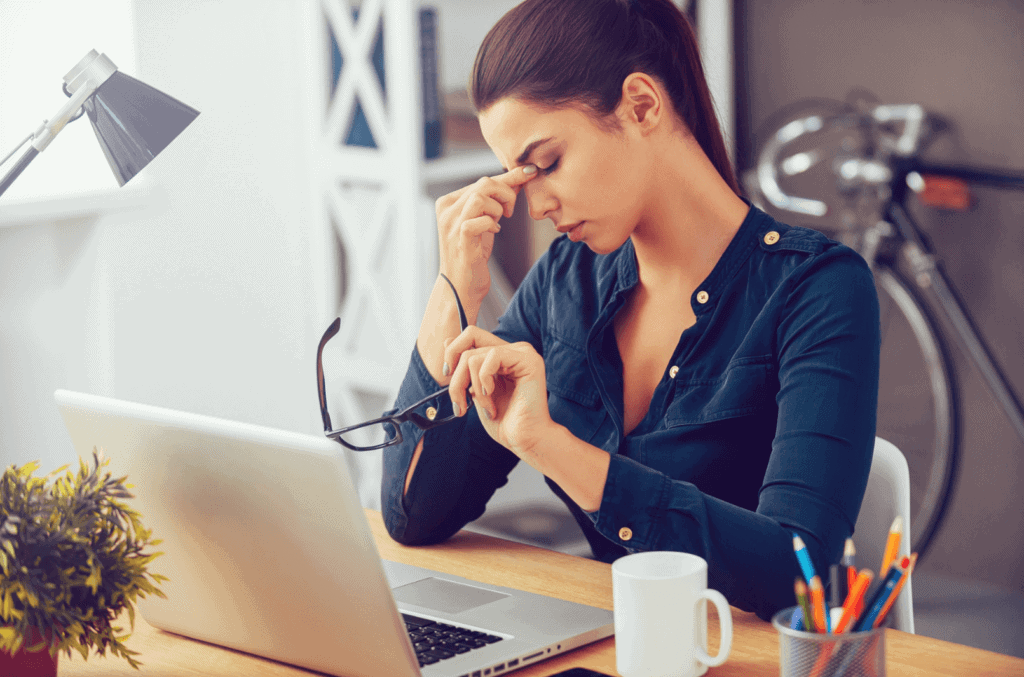 Vitamin A
Each serving of Serious Mass contains your full daily requirement of vitamin A.
Should you include foods rich in vitamin A, such as spinach, kale, and carrots in the mixture, you may be at risk overconsumption of vitamin A.
Overdosing on Vitamin A can lead to stomach ailments, vomiting, fever, anorexia, and irritability.
Creatine
Serious Mass contains creatine.
Creatine is a common ingredient in many dietary supplements, and if you are using other supplements that contain creatine, you may be at risk of kidney damage, says a study in the Journal of the International Society of Sports Nutrition.
Taking in too much creatine can cause a number of side effects, such as nausea, stomach pain, muscle cramps and dehydration as creatine draws water from the body.
Impaired Workout Recovery
One of the side effects of exercise is that the body's sensitivity to insulin is improved.
This improved sensitivity allows your body to use insulin efficiently and decreases the risk of gaining fat.
As Serious Mass contains 100% of your recommended daily allowance of vitamins C and E, additional intake of these vitamins may work against your recovery.
Vitamin C is water-soluble, so the excess is normally excreted via the urine, but it can lead to nausea, stomach cramps, and diarrhea.
Bloating and Gas
Many reviews on the internet tell of upset stomach after using Serious Mass.
These upsets also contribute to nausea, diarrhea, bloating and gas.
As with any supplement, you should consult your doctor before starting to use this product.
Many of the side effects of these ingredients can lead to nausea and stomach problems.
Any upset stomach that occurs after starting to use this supplement should be reported to your doctor.
Product Warnings
Serious Mass Product Warnings
No product warnings could be located for Serious Mass.
There may be no published warnings for the product but there are some very real side effects, and these should be a warning to anyone starting to look at using any type of mass gain product.
A careful examination of the ingredients of the mass gain product should be undertaken along with a comparison to the ingredients in any other supplements that you may be taking. Ensure that you do not overload your body with any of the vitamins or other ingredients in the supplements.
The market is not regulated, and there have been no long-term studies done on the effects of these products on the body. The products are all supplied in powder form, so it is impossible to determine the quality and origin of each individual ingredient.
Do not be tempted to buy cheap products manufactured in countries that have poor or no regulatory environment.
Any Serious Mass Lawsuits?
No lawsuits related to Serious Mass were located.
A class-action suit against Optimum Nutrition for slack filled products was found but the suit applied to whey products and not Serious Mass.
Serious Mass Alternatives
There are many products on the market that play in the same arena as Serious Mass.
Some of the better-known alternatives are:
Pro Complex Gainer
Ultra-Premium True-Mass
Mass-Tech from Muscletech
Super Mass Gainer from Dymatize
Real Gains from Universal Nutrition
Mass Jym from JYM Supplement Science
Stacked Protein Gainer from Evlution Nutrition
Carnivor Mass from Musclemeds
Mass-Tech 2000 from Muscletech
What Users Are Saying
"I've been buying Serious Mass for a long time. The only thing about Serious Mass is if you're not working out as much as you should, then there's no point of buying it because you won't be seeing much results. You have to make sure you eat, rest and workout while taking this product."
"Product may work well for some, but my stomach couldn't tolerate it. Tried it for six days, taking only half dosage but upset my stomach each time. Too bad. Was hoping that this product would help me recover the weight I've lost over the last seven months."
"No gain, just bloating and feeling unmotivated. I couldn't even stomach the full two scoop serving size. I would feel terrible every time I had this stuff, but I kept trying. I eventually finished the bag on principle. The only positive thing is it doesn't taste bad."
Bottom Line
The Bottom Line on Serious Mass
So, are you ready to jump on the Serious Mass train? Well, we like that we located some positive customer comments and that the company has been a staple in the marketplace to decades, but we have concerns about this one because of the lack of solid science supporting the claims. We're also hesitant due to the reports of negative side effects and overall poor taste.
If you're ready to improve your strength, we suggest going with a program that's backed by published scientific studies – shown to help people lose weight, but also employing methods that may help you gain muscle.
Among the best smartphone apps we've come across this year is Noom. When it comes to muscle building, you get personalized meal plans, food tracking with a nutritionist-managed food database and exercise tracking, among many other tools and resources.
Plus, we love that we can give our readers access to a free trial for a limited time.
Learn More About Noom »